Back Talk with Jesse Hotchkiss
Juxtapoz // Friday, 27 Nov 2009
1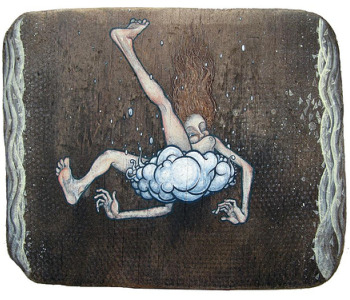 On the first day of June, 1976, Jesse Hotchkiss was brought into this world inside a dance studio to bohemian parents in San Francisco's SOMA district. Though strongly influenced by his parents love for theatre and dance, Jesse's more introverted nature led him on a path to visual arts.
In anticipation of his upcoming show at Thinkspace Gallery in LA, "Learning to Fall", which opens December 11th, we hit the visual artist with our Back Talk questions.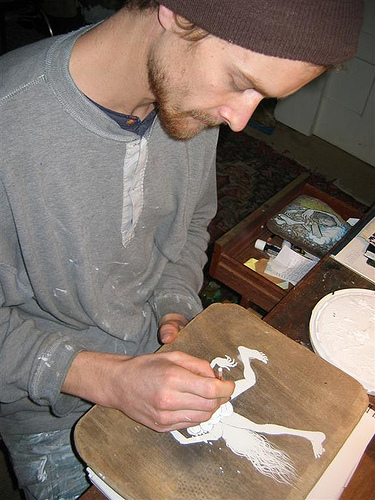 How do you feel right now?
I feel good right now…got some amazing soup headed my way.
If you could wake up in a different place tomorrow morning, where would it be and what would you do?
I'd wake up in Willow, Alaska and go crunch through the frozen tundra.
If you lost your creative skill, how would you see yourself making a living?
Carpentry.
If you could punch one living contemporary artist, who would it be?
I'm not a really a violent guy, but I'd kick Banksy in the balls for having too much fun.
Was your first kiss worth writing a song about?
I almost drowned during my first smooch. We were in a hot tub; girl's younger brother flipped the hot tub cover over on us. I was nine. Yeah, that could be a nerdy song.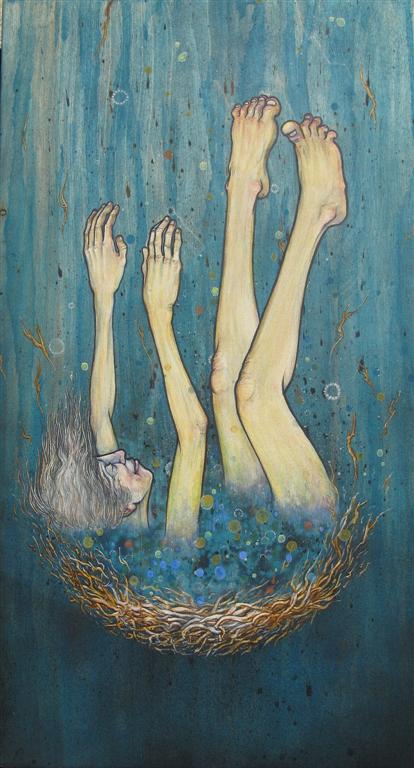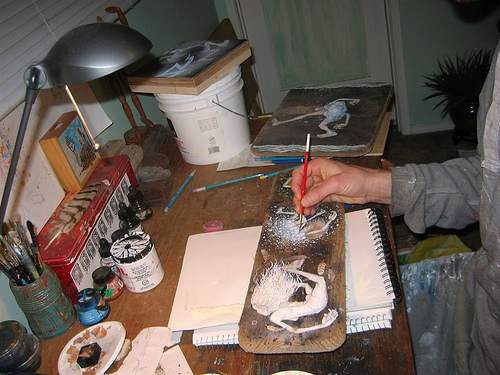 At what point were you particularly happy?
I've experienced moments of happiness after long stunt-wood sessions, or after seeing a series of ideas come together into a painting. Waking up in the early morning on a camping trip is cool; road trips in general make me happy. I was a happy camper driving across country last summer. LA to Portland, ME.
No regrets allowed, but there must have been one?
There's nothing worth mucking around about. Forward motion.
What trait do your friends have in common?
Bizarre sense of humor.
If you had to evacuate your home or studio, what's the one thing you would grab?
I'd grab my most recent sketchbook and laptop probably…maybe camera and shoot whatever situation made me have to evacuate.


Greatest love of your life?
Too hard to pinpoint. Somewhere in between creating, shredding and grandma.
What is your favorite vice?
Puffing with my magic dragon.
When you blow out the birthday candles, what do you wish for?
I wish for another year of opportunity and for the biggest piece of the cake.
If you could play a character from a favorite film or TV show for a day, who would it be?
Greatest American Hero or Manimal.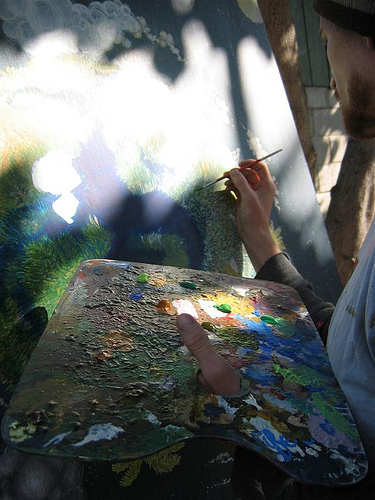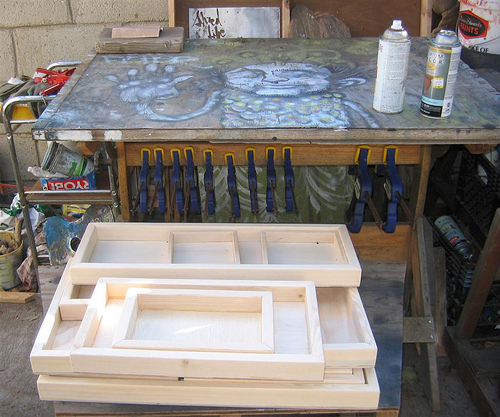 Do you ever lie?
I've lied to a couple police officers…The IRS?
Do you think viewers understand the intent of your work?
Hopefully. I think they understand how it makes them feel after they take a moment to sit with it.
What virtue can you do without?
Chastity.
Do you even notice when you're swearing?
Hell yes!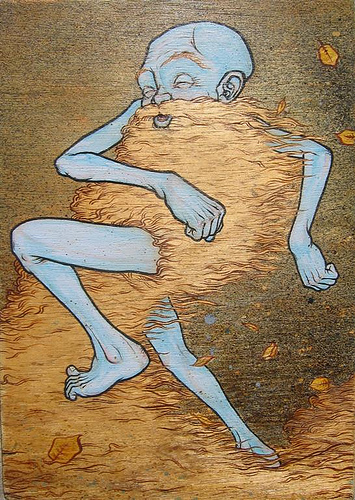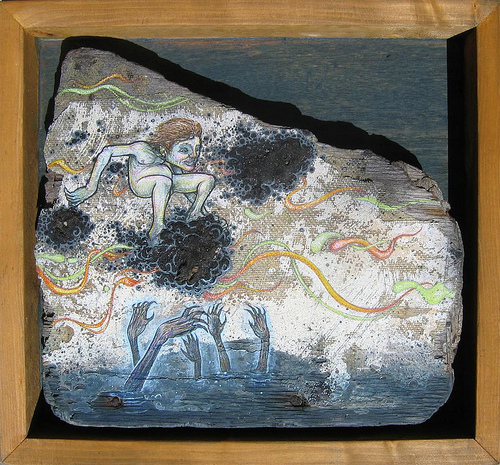 What has been your proudest moment?
Dad came to my last show. He was touched by my work and had a great time.
What would you like to be remembered for?
As someone who did their best to live life fully.
How would you prefer to die?
Incineration by the sun.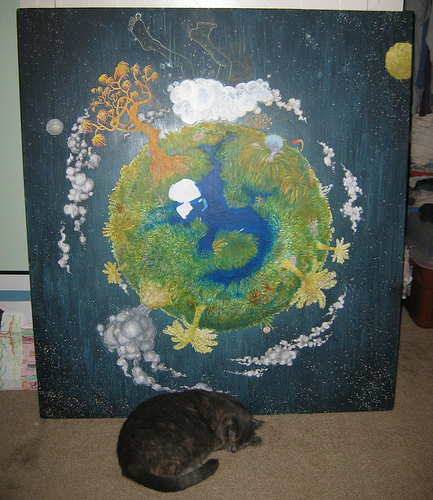 For more on Jesse Hotchkiss, check out his website here.