Back Talk with Jen Lobo
Juxtapoz // Friday, 17 Jun 2011
1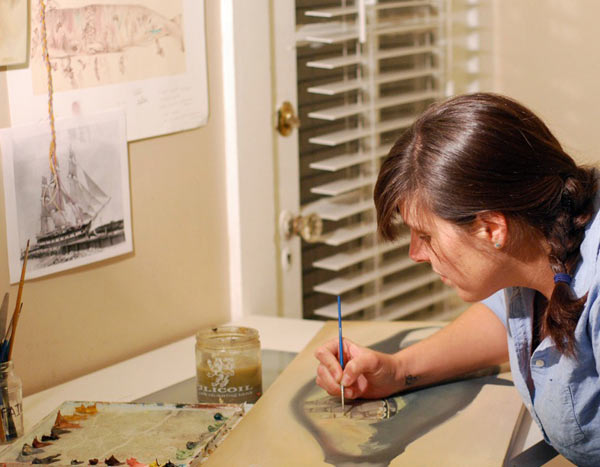 Jen Lobo
will be showing in the
Project Room at Thinkspace Gallery
starting tomorrow night, June 18, in Culver City, California. The show,
Inherit The Wound
, features some classical paintings and drawings featuring bison, sperm whales, a unicorn, and a nautical works as well.
Here is our Back Talk with Pasadena, California based Lobo...
1. One reason you make art: To tell stories.
2. The last good movie you saw: The Chances of the World Changing
3. Something you've always wanted to do, but have yet to: Swim with a Blue Whale. I swear I will do this one day.
4. Favorite country or city visited: This current show has influences from a road trip my husband and I took through the southwest. Carlsbad Caverns (New Mexico) will make your mind completely explode.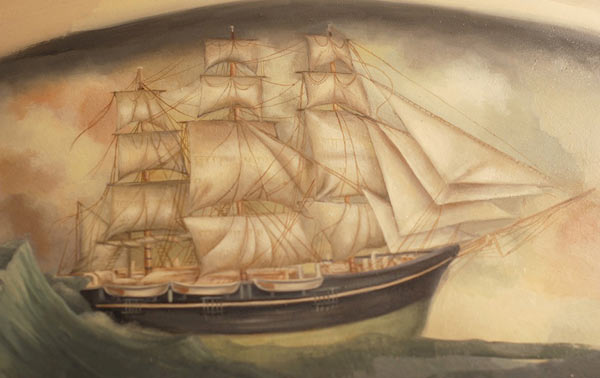 5. A few words that sum up your philosophy on life: Joy and pain come in equal measure.
6. Something you want the world to know about you: I just got to help raise a baby bird! Anyone who knows me is rolling their eyes right now because I undoubtedly talked their ear off about it. I can't help it! It was seriously one of the best experiences of my life.
7. Something that annoys or frustrates you about people: Posturing.
8. Something that concerns you: See question 2.
9. Artists you admire: I really love genuine wildlife art. I'm not a hyper realistic painter, but I really admire it. The Latham ladies blow my mind. They are a mother and her two daughters (Karen, Rebecca, & Bonnie) and they paint these impeccable miniature animal paintings. Also, Walton Ford makes me feel like I should just throw in the towel.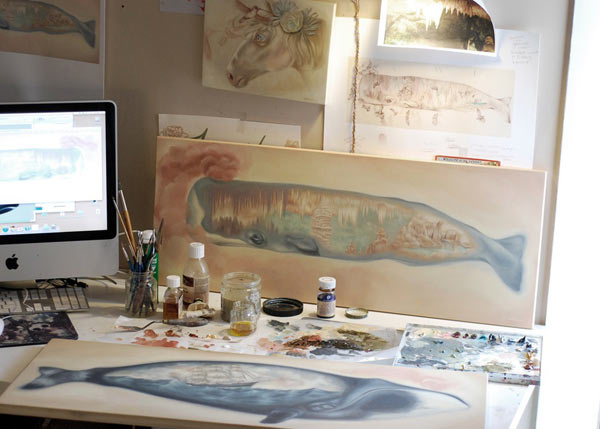 10. Favorite quote(s): "My heart has joined the thousand for my friend has stopped running today." —Richard Adams (Watership Down)
11. The first record or CD you ever bought? The last album you downloaded?: Oh Christ, this is embarrassing, I think it was Hole. I think I was ten. I can't remember the last entire album. The last song was 39-21-40 by the Showmen. I can't help loving that song.
12. Something you do when you're procrastinating?: If my daughter's wearing a freshly sewn dress you can bet I have a huge deadline coming up.
13. What is your most defining characteristic?: I would hope it was something sweet, like I have a warm heart or something, but I'm gonna bet if you asked my husband, he'd say my incessant chattiness. I have an ability to talk about anything to anyone. And I never stop.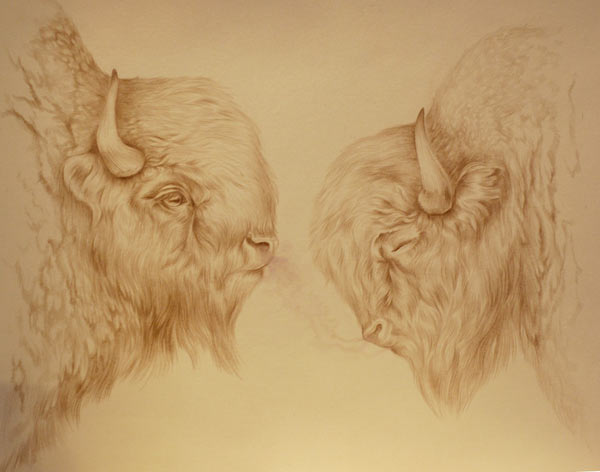 14. What is your greatest fear?: It's hard to even put in words, but that something would happen to one of my kids.
15. The moment you realized you were an 'artist': Probably the first night I went without sleeping at all so that I could finish a project.
16. Your greatest quality: Oh man. I couldn't live with myself if I answered that.
17. Something you wish you could change or alter about yourself: My time management skills could use a serious overhaul.



18. What is the biggest risk you've ever taken and was it worth it?: Getting married at 19. Definitely risky, definitely worth it. 

19. Something you wish you had known five years ago: That it'll be alright.

20. What do you hope to accomplish in the next five years of your life? To raise the kids without providing too much fodder for the therapist's office.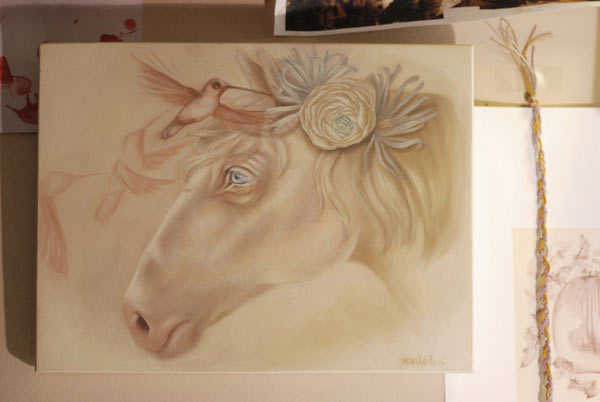 Jen Lobo
Inherit the Wound
June 18—July 9, 2011
Thinkspace Gallery
Culer City, California