Back Talk with Jacub Gagnon
Juxtapoz // Tuesday, 02 Feb 2010
1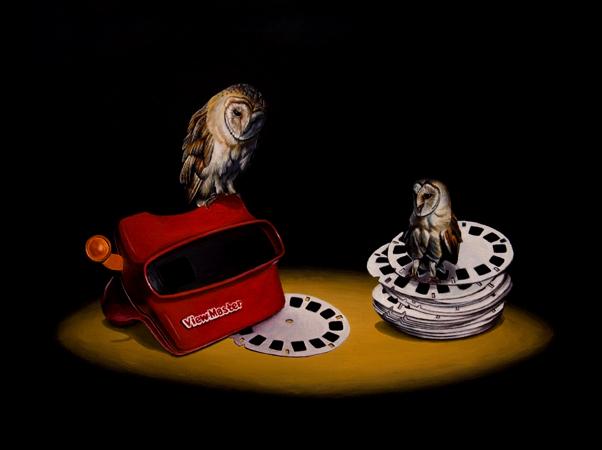 In an effort to give promising emerging artists a platform to share their work,
Thinkspace Gallery
in LA has launched "Fresh"—an ongoing showcase series of these talents. We recently caught up with Jacub Gagnon, an artist that will be exhibiting in February's Fresh Group Show and assailed him with our Back Talk questions.
Fresh out of school, Gagnon is one of Toronto's most promising young artists in the new contemporary movement. His most recent body of work titled 'String Theory' brings viewers into a whimsical, bizarre, and curious world that is loosely based on the leading scientific theory that everything is connected. Gagnon creates his first series beyond the educational sphere cleverly connecting animals with random objects.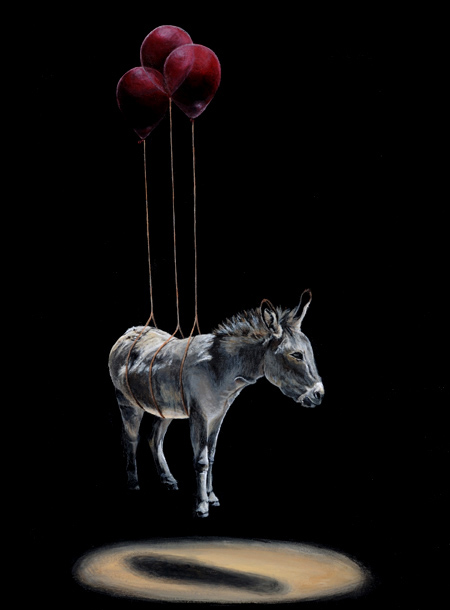 How do you feel right now?
Pretty Stressed out, being an artist can be rough.
If you could wake up in a different place tomorrow morning, where would it be and what would you do?
I would like to wake up in Paris where I would most likely ride my bicycle around the city in search for the best crêperie.
If you lost your creative skill, how would you see yourself making a living?
Would probably teach, no real creative skill needed there.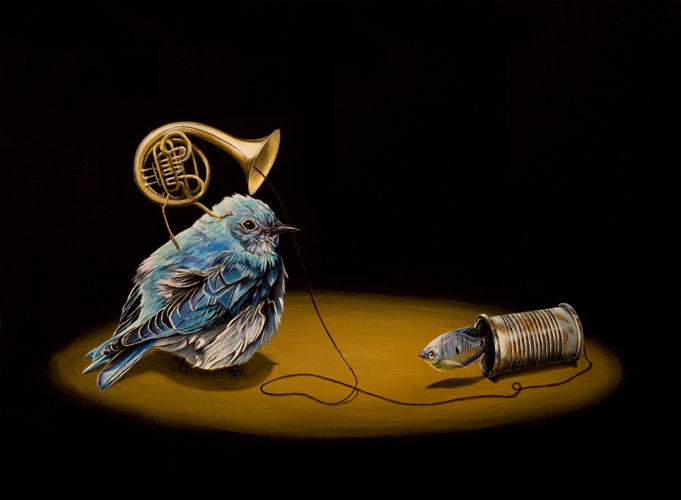 If you could punch one living contemporary artist, who would it be?
Jeff Koons.
Was your first kiss worth writing a song about?
I think I did…
At what point were you particularly happy?
I'm always pretty happy.
No regrets allowed, but there must have been one?
Not seeing Versailles when I was in Paris.
What trait do your friends have in common?
A lighthearted sense of humor.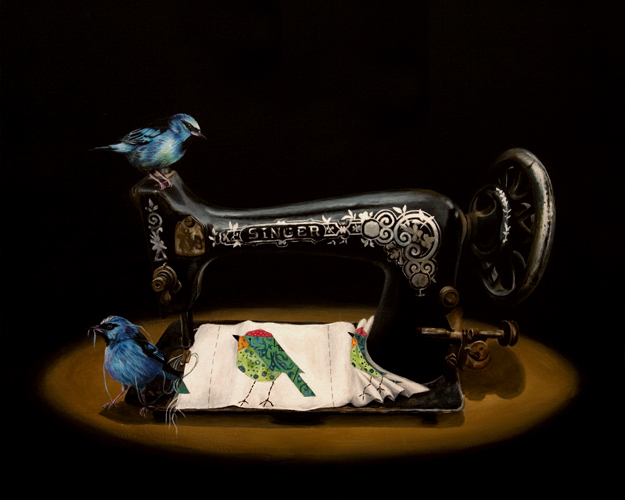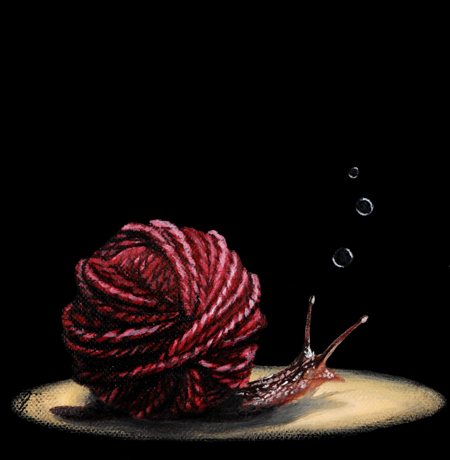 If you had to evacuate your home or studio, what's the one thing you would grab?
Okay, its two things; girlfriend under one arm, dog under the other.
Greatest love of your life?
Art, pups, Family, and traveling.
What is your favorite vice?
Hands down, chocolate.
When you blow out the birthday candles, what do you wish for?
For this year to be better than the last…also Rock'em Sock'em Robots, always wanted those.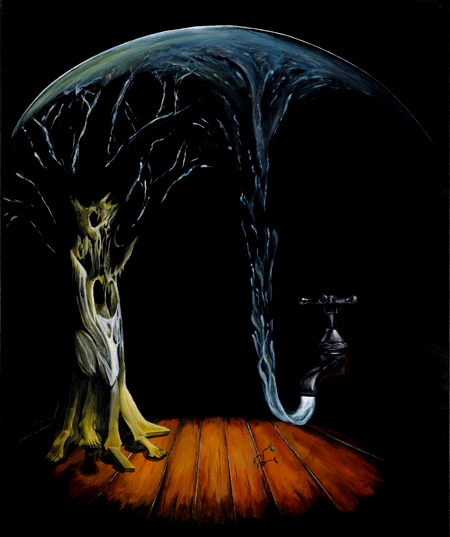 If you could play a character from a favorite film or TV show for a day, who would it be?
Scooby-Doo! A bottomless stomach and all the belly-rubs I could ever ask for, sounds pretty good to me.
Do you ever lie?
I try to be as honest as possible.
Do you think viewers understand the intent of your work?
I think so; there isn't anything truly allegorical or metaphorical behind it.
What virtue can you do without?
I think they are all pretty important.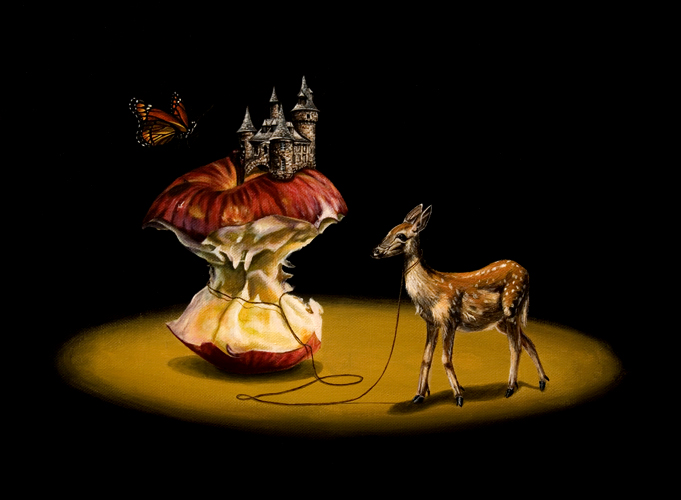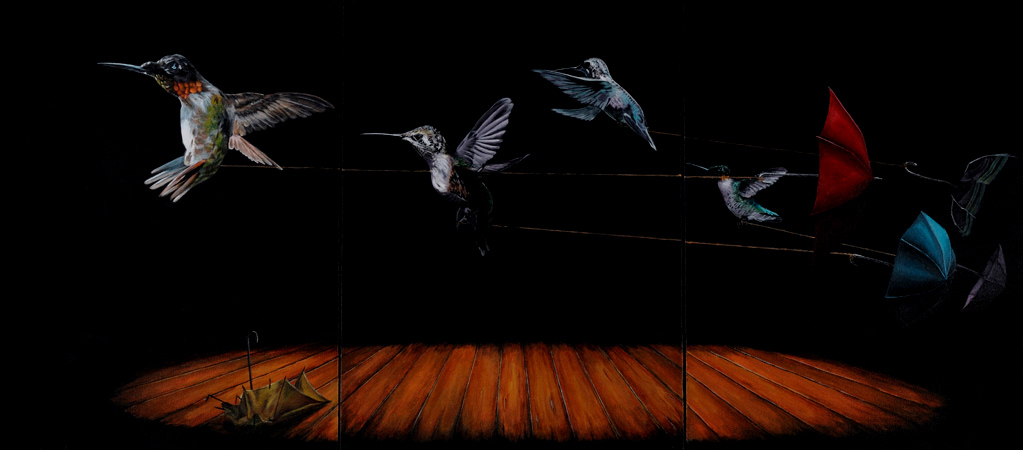 Do you even notice when you're swearing?
Yeah, it's a bad habit, I try not to cuss too much.
What has been your proudest moment?
Selling my first painting.
What would you like to be remembered for?
My contribution to creative culture.
How would you prefer to die?
Probably in a humorous and thrilling way, like jumping out of a plane only to realize my parachute was replaced with pots and pans.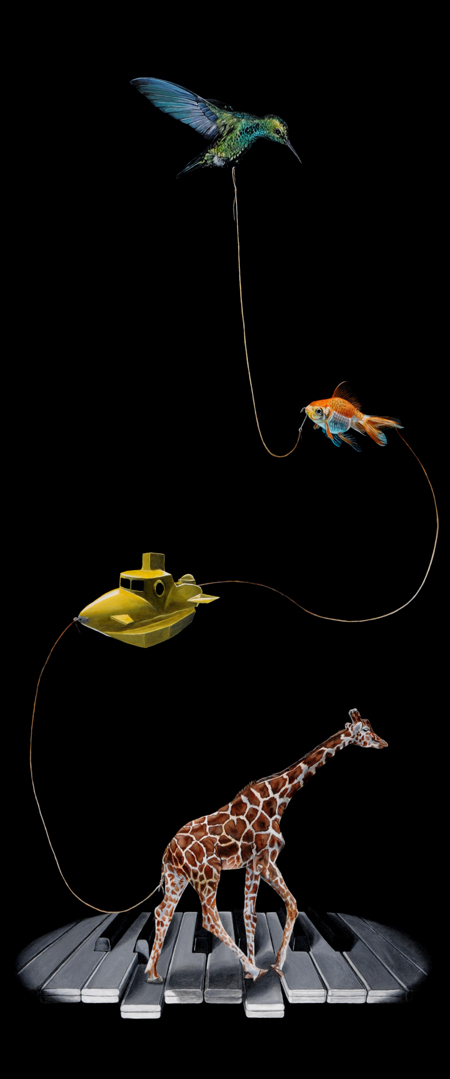 Scope out more about Jacub Gagnon here.