Back Talk with Herbert Baglione
Juxtapoz // Sunday, 12 Jul 2009
1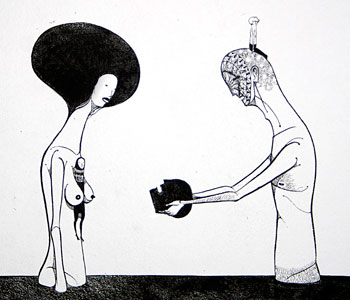 One of our favorite artists, and the talent behind the cover of our July Brazil Issue (Juxtapoz #102) Brazilian-based Herbert Baglione continues to serve up his signature strong, simple designs and extreme physical figures. Lucky for us (and you!) we also convinced him to serve up some answers to Back Talk. Like his paintings, Baglione's responses are minimalist, mysterious and a little strange.
Like his paintings, Baglione's responses are minimalist, mysterious and a little strange... Check them out below.
What's the first thing you did when you woke up this morning?
I made an espresso.
Something about yourself the average person wouldn't guess?
I'm not the market's latest sensation.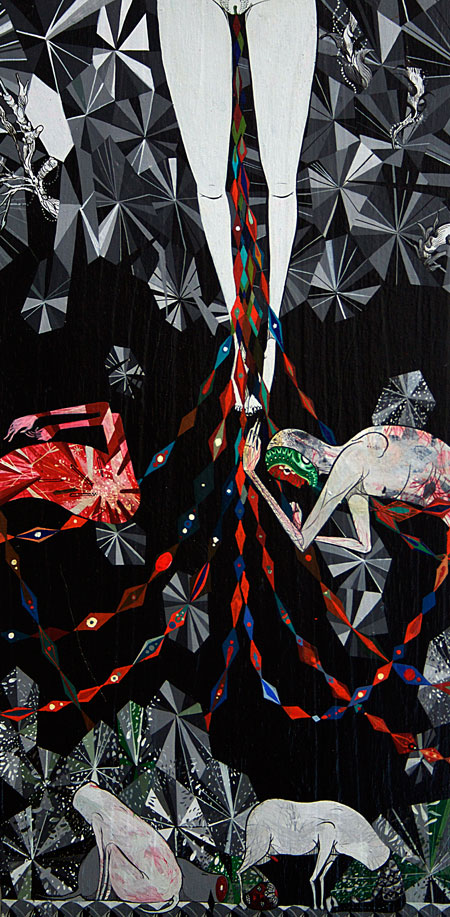 If you had one day left on Earth, what¹s left to be discovered?
Futurama is the best.
What is your first art-making memory as a kid?
Scratching all our family pictures, making kites and giving people horns.
Do you need long periods of time alone, or are you energized by interaction?
Spending time alone is a necessity.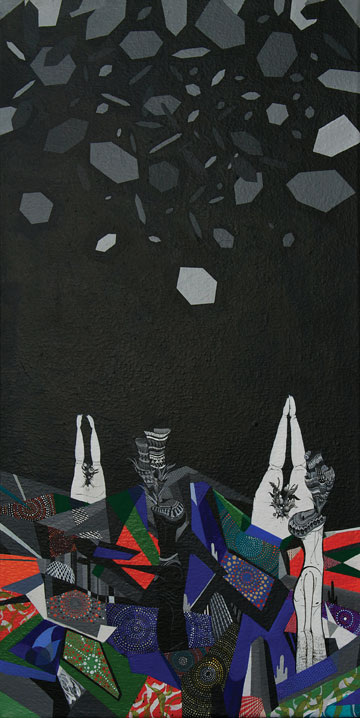 Is being in the dark with the lights out frightening or comforting?
Comforting.
What's the most non-art involved activity you continually find yourself enjoying?
Duchamp has checkmated, everything is art.
Have you been to jail? If so, why? If not, why not?
Does a bigger house or car mean freedom?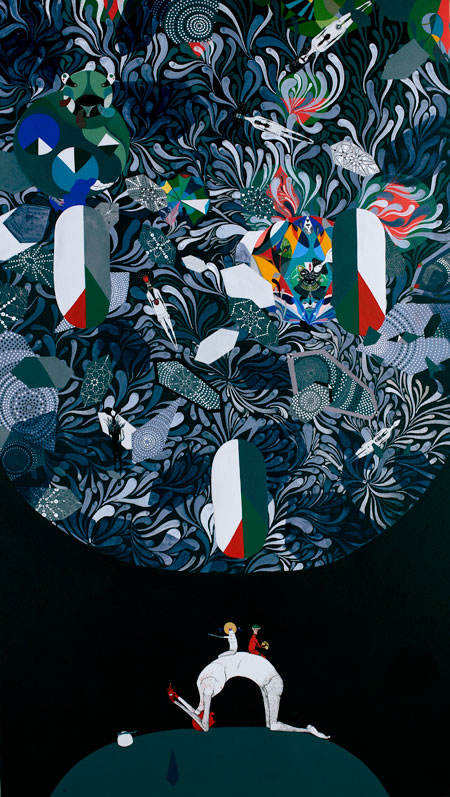 What kind of car do you drive?
I don't know how to drive.
What¹s your biggest non-green inspired indulgence?
Doing as Bush and ignoring the Kyoto Protocol.
What is the single most important thing you did to breakthrough as a career artist?
I kept on working.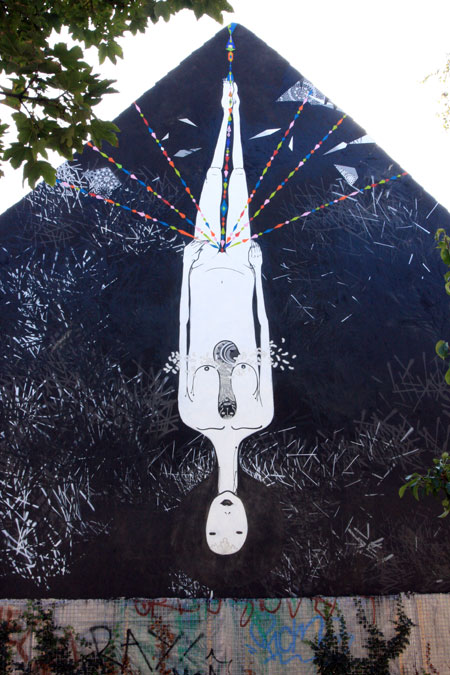 Best hustle you ever pulled?
….
Are you ever bored?
I'm elegant.
What excites you?
A very round ass.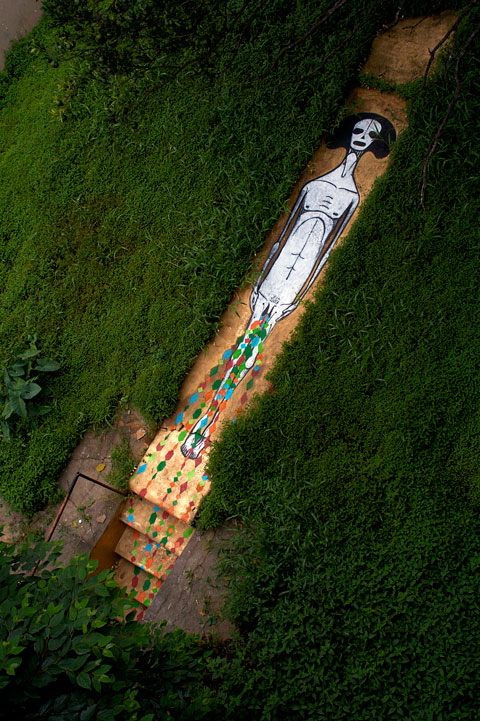 2023 will look like . . . ?
Big Brother in the Coliseo, fighting for water.
If you could have a drink with one artist, living or dead, who would it be?
Zhang Huan
Last passport stamp:
Spain and Italy.
Can¹t stand:
Peace.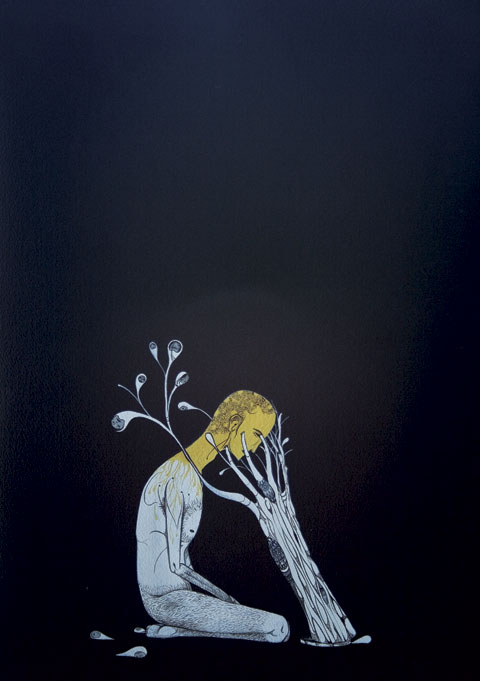 Can't live without:
Water.
Words to live by:
Let each one build their own prison, and their own prejudice