Back Talk with Faith47
Juxtapoz // Monday, 22 Feb 2010
1
Today, I feel:
Several different emotions simultaneously in effect within me.
If you had three wishes, what would they be?
- Global financial equality.
- To have the knowledge that someone had invented and mass distributed truth glasses where everyone can see and understand what is really really really going on.
- To be at peace.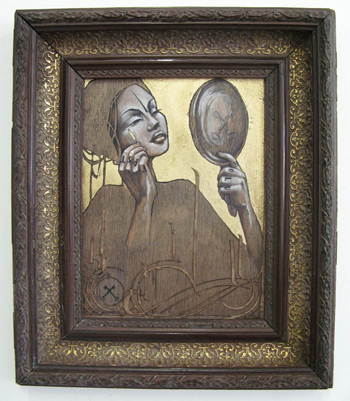 Do you consider yourself a funny person?
I'm a little and a lot silly and a little and a lot serious.
If you had one magic power, what would it be?
To move with ease between the moments and the molecules.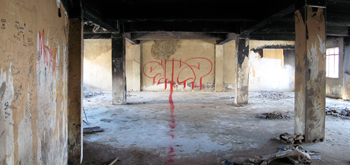 Something that makes you happy?
Painting flowing solid silhouette pieces in quite abandoned buildings… [see above pic].
Something that makes you mad?
Rape. Child abuse. Violence. War. Animal abuse… things like that… our darker darker darker sides when let loose to prowl.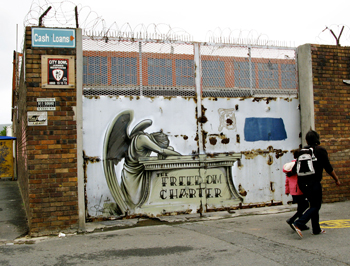 What was your favorite subject in elementary school?
I enjoyed the abstract feeling of maths for a while, art and geography… history.
If you feel a creative block, what do you do to jumpstart inspiration?
Spend time in nature. Read. Look at old religious art, woodcuts… escape routine.
When someone is taking a photo, do you smile for the camera or turn your head?
I hide.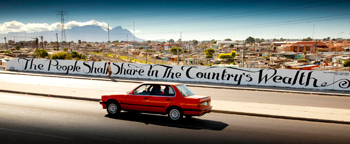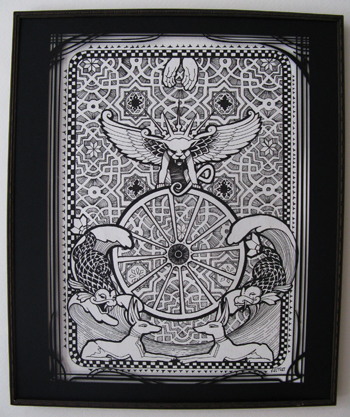 Are you a social network enthusiast?
Yes indeed. I've become an internet geek due to all my intensely alone studio time.
What is a quality you don't like about yourself?
My anxiety.
Last good book you read?
The Scramble for Africa by Thomas Pakenham.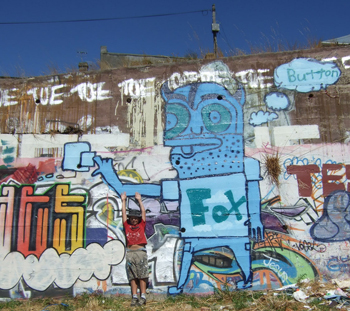 Who has had the most impact on your life?
My son, Keya.
Are you spiritual?
I have a spirit it expands and contracts.
Are you a pet person?
Indeed.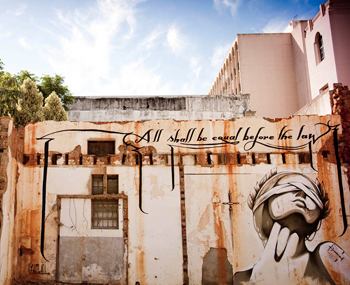 Is your artwork understood?
It's an interesting question… but I don't control that.
The most trouble you've ever gotten into:
Holding cell overnight once.
Where do you imagine yourself in five years?
Hopefully more established personally and artistically.
More on Faith47 can be found online at www.faith47.com and by following her Juxtapoz blog at www.juxtapoz.com/Faith+47