Back Talk with Dov Kelemer x Sarah Jo Marks
Juxtapoz // Thursday, 17 Jun 2010
1
One reason you make art:
If working with people is an art, we do that every day.
The last good movie you saw:
We are so behind on movies, but somehow we make time for good television. Lately we've gotten caught up on The Wire and are thinking about rewatching Battlestar Gallactica.
Something you've always wanted to do, but have yet to:
Conquer the world.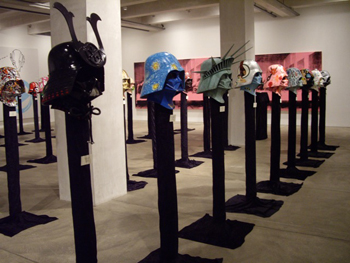 Favorite country or city visited:
Sarah Jo: I'm in love with Paris.
Dov: I think I'd rather stay home and sleep.
A few words that sum up your philosophy on life:
Make your own sticker!
Something you want the world to know about you:
We won't bite you.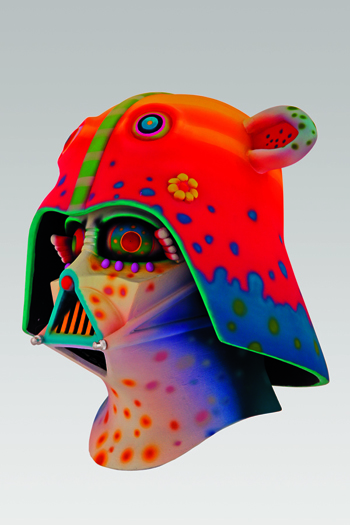 Something that annoys or frustrates you about people:
We are big fans of people who read instructions.
Something that concerns you:
Health, food, water, air, housing, environment, economy, government, climate, preservatives, additives, heavy metals, mold, toxic waste, acid rain, war, famine, terrorism, oppression, slavery, police brutality, lone gunmen, drug war, silverfish, time travel.
Artists you admire:
Caravaggio, Andy Warhol, Dave at the nail salon on Santa Monica Blvd and his airbrushing talents.
Favorite quote(s):
"Not really into quotes."
The first record or CD you ever bought? The last album you downloaded?
Sarah Jo: First CD was Concrete Blonde, Bloodletting. Last album I downloaded, Phoenix, Live in Sidney
Dov: First CD was Young MC, Stone Cold Rhymin'. Has yet to download an album.
Something you do when you're procrastinating?
Sarah Jo: make ice cream
Dov: book shopping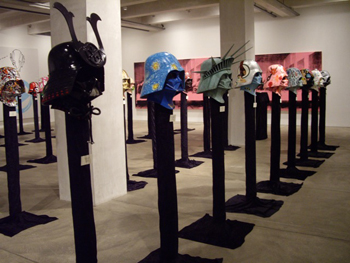 What is your most defining characteristic?
Sarah Jo: spazzy
Dov: calm
What is your greatest fear?
In the short term, being misunderstood, in the longterm, living in a failed state.
The moment you realized you were an 'artist':
Hasn't happened yet.
Your greatest quality:
Dealing with difficult people.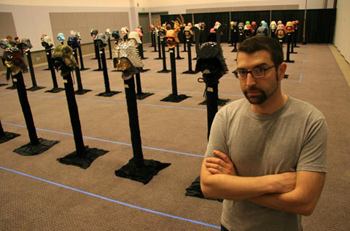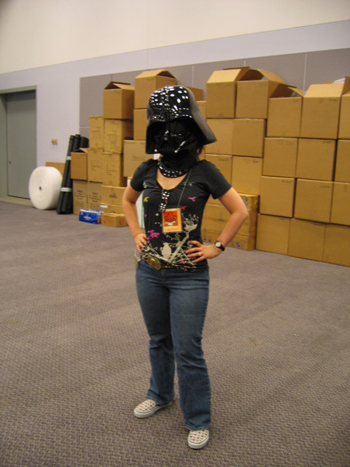 Something you wish you could change or alter about yourself:
Let's alter our business so we don't have to work as much.
What is the biggest risk you've ever taken and was it worth it?
Sarah Jo: auditioned for Rock N Roll Jeopardy. It was worth it, but I didn't get to meet Jeff Probst.
Dov: If you think things through, plan properly, and have contingency plans, is it really a risk?
Something you wish you had known five years ago:
Time travel.
What do you hope to accomplish in the next five years of your life?
Retirement?
The Vader Project
Los Angeles Exhibition:
On View through June 20, 2010 Noon-6pm
6812 Melrose Avenue
Los Angeles, California
Freeman's Philadelphia Auction Showing
On View: July 5-9, 2010
Freeman's Philadelphia Auction
July 10, 2010
Freeman's Auction House
Philadelphia, Pennsylvania