Back Talk with Chris Lundy
Juxtapoz // Tuesday, 10 Mar 2009
1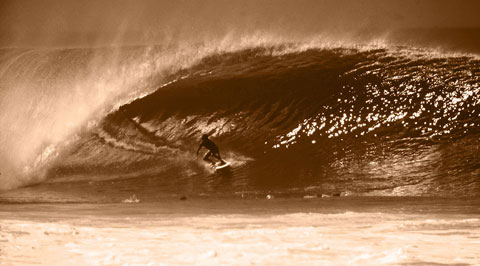 Hawaii-based artist Chris Lundy (Juxtapoz cover #63) lives an existence saturated in art and surfing. Not only does it sound like a great life, but it adds the type of palpable authenticity to an artist's work that can only be achieved after years of dedication.
Immortalizing his surfing roots, Lundy captures the kinetic energy and graceful motion of surf culture in vibrant paintings he calls "meditations in and of themselves," which he hopes "serve as a glimpse into the rhythmic, radiant sanctuary that is the true home of many."
In anticipation of his upcoming new solo exhibition Notes From the Field, which opens this Saturday, March 14 at James Gray Gallery in Santa Monica, California, we pulled Chris out of the water to answer our 20 Questions. Learn more on this ocean-obsessed creator here...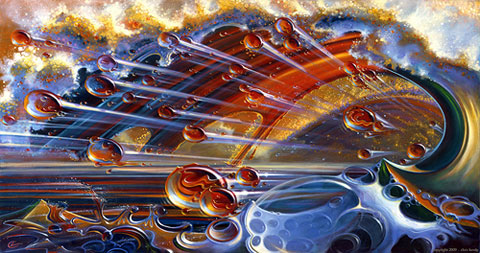 What's the first thing you did when you woke up this morning?
I jumped on my friend's bike and rode a few blocks down to look at the ocean in Venice.
Something about yourself the average person wouldn't guess?
I feel comfortable in 25-foot surf.
If you had one day left on Earth, what's left to be discovered?
I don't know. Maybe what a $100,000 dollar bottle of champagne really does taste like. I feel pretty lucky to be having a solid adventure on this Earth and I'd make a toast to it. And then get deep into psychedelics and wait for the asteroid to hit.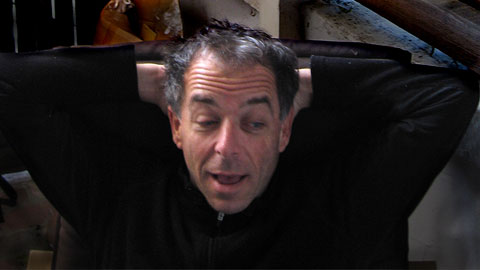 What is your first art-making memory as a kid?
I think it probably was something along the lines of a performance piece. When I was four, I broke an extended contemplation of my foot buried in the fine, powder white sand at Siesta Beach on the Gulf Coast of Florida with the declaration, "Look Mom, the whole world is my shoe."
I have a vague memory of that moment and apparently didn't think much of it at the time, although I do remember wondering why my mom and her friends were making a big fuss about this kid having an interesting way of looking at things.
Do you need long periods of time alone, or are you energized by interaction?
Both. I get very deeply absorbed into those big paintings. I know the kind of resolve I'm gonna end up taking them to and that usually demands a kind of focus that appears excessive to most people. That part of it is just a fact and will always be, but I've been noticing in the last few years that I've done some of my most elegantly executed details while I was talking to someone and not really paying complete attention to what I was doing.
Is being in the dark with the lights out frightening or comforting?
Comforting. That's usually the type of lighting I prefer when trying to sleep. And sleep usually comes most easily when comfortable, don't you agree? Besides, those moving patterns you see on the inside of your eyelids seem to have a broader color spectrum and much greater contrast in the dark.
What's the most non-art involved activity you continually find yourself enjoying?
It can ALL be artful, can't it?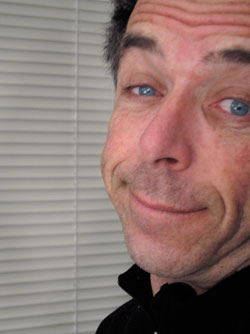 Have you been to jail? If so, why? If not, why not?
No. I just never got caught.
What kind of car do you drive?
A '94 Toyota Wagon, which is just one in a long line of cheaply acquired North Shore surf cars that you know ahead of time will be continually blasted by salt spray, that will slowly rust to death and be devoured by the elephant grass once again.
What's your biggest non-green inspired indulgence?
Building a lot of surfboards. I've made countless boards for myself on the North Shore and I've made a lot of big wave boards for some of the best surfers in the world. That's a very artful, almost spiritual activity that results in astounding human experiences, but the stuff they're made out of isn't good for the earth and it isn't good for you. There's more experimentation with friendlier options and materials now than ever, but it's still an issue.
What is the single most important thing you did to breakthrough as a career artist?
To look at Art Center like it was the biggest, heaviest wave I'd ever seen and launch in with 1000 percent commitment. It had an aura and I respected it.
Best hustle you ever pulled?
When I worked with Mark Smith, Maze Georges, Mike Desmond, Tom Luedecke, and the Innovation Kitchen crew at Nike preparing the unveiling of Nike Laser. It was final crunch time, we worked for 4 days around the clock to polish every detail.
I went to New York with them and the whole Nike PR brigade and enjoyed a spectacular reception from an international collection of "sneaker heads" and a few of the core underground godfathers of urban street art. I was intimidated going in, ended up making solid friends with some brilliant, talented, passionate and warm people, and my shoe and the 5 other designs have become coveted collectibles.
Are you ever bored?
Not really. There's always something I can easily get very deeply absorbed in, so much so that occasionally I really need to do absolutely nothing. A little gel time is healthy. I learned a lot from my cat.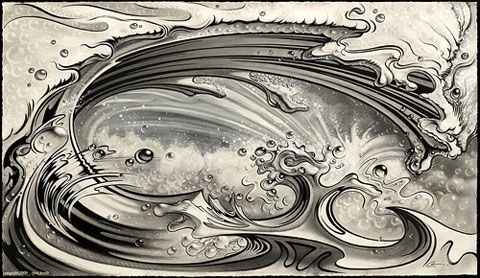 What excites you?
Eye contact, smiles, love, things I can't fathom, things I can fathom, beautifully designed handcrafted surfboards, big beautiful uncrowded surf, funny people, brilliant live music, technology and the time I had the opportunity through some close friends to actually hold Jimi Hendrix's white Stratocaster in my hands.
2023 will look like . . . ?
. . . a walk in the park compared to what 2024 will look like.
If you could have a drink with one artist, living or dead, who would it be?
Michelangelo.
Last passport stamp:
Canada.
Can't stand:
Lima beans and being yelled at.
Can't live without:
Water.
Words to live by:
Actions speak louder than words.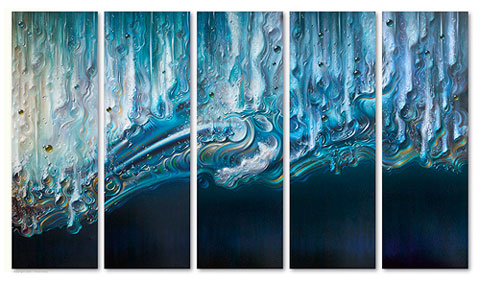 For more information about the artist, visit chrislundy.com.