Back Talk with Caitlin Reilly
Juxtapoz // Thursday, 22 Apr 2010
1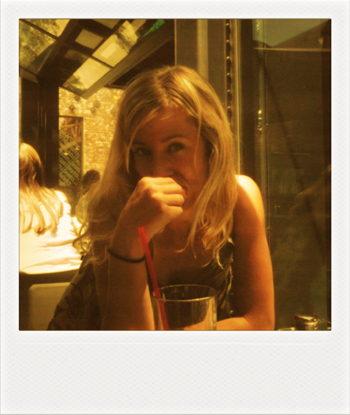 ROOMS opens this weekend, offering eight different artists the opportunity to give viewers a look inside their rooms - or ones they might like to like in - with eight artist designed installation spaces. Along with Dan Monick, Caitlin Reilly's room will become a bus stop at night with portraits of passengers and surrounding scenes installed in light boxes. We dig deeper in our Back Talk with Caitlin now.
Today, I feel:
Like dynamite with a laserbeam in slippers.
If you had three wishes, what would they be?
I have never been able to answer this question.
1. More wishes, duh
2. Less Disparity
3. Endless joy.
Do you consider yourself a funny person?
I think I'm hilarious. Other people might argue that.
If you had one magic power, what would it be?
I'm torn between flying and teleporting. One's way more practical, but the other seems like so much fun.
Something that makes you happy?
Birds living in stoplights.
Something that makes you mad?
Nepotism and elitist bullshit.
What was your favorite subject in elementary school?
Art. It was in the cafeteria once a week and I just remember being super excited. The teacher was into all things Africa and had this nose ring and batik head wrap. She was so exotic at the time and so impatient. Poor lady.
If you feel a creative block, what do you do to jumpstart inspiration?
Once I took an acting class because it seemed so contrary to anything I wanted to do, and it absolutely terrified me. It was amazing.
When someone is taking a photo, do you smile for the camera or turn your head?
I make dumb faces. Again. I think I'm hilarious. And I wonder why there's never a good photo of me.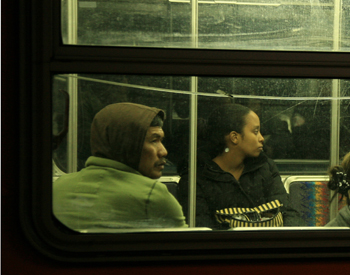 Are you a social network enthusiast?
I'm a reluctant Facebook user, lemur enthusiast.
What is a quality you don't like about yourself?
I'm a nail-biter.
Last good book you read?
Letters to a Young Poet by Rilke
Who has had the most impact on your life?
At the moment my grandmother, Maryjane Buckingham. She's amazing. We are making up for lost time.
Are you spiritual?
Usually. Unless I'm biting my nails.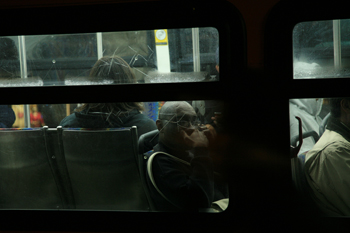 One word to describe your artwork?
Cathartic.
What's missing in your life?
A yacht.
Are you a pet person?
I love other people's pets and the cat who lives in my backyard. We call her The Carol.
Is your artwork understood?
I hope so. It's pretty obvious. I'm not very conceptual, I just love what I see.
The most trouble you've ever gotten into:
It surprises people when they know about the trouble I've seen. Let me just say you couldn't pay me to be 15 again.
Where do you imagine yourself in five years?
Happy where my feet are. Especially if they find that missing yacht.
The opening reception for ROOMS will take place this coming Saturday, April 24, 7 – 10 pm
Scion Installation Space
3521 Helms Ave. (at National)
Culver City, CA 90232.
The reception is free with complimentary valet parking and an open bar. All artists will be present, and available for comment.
The exhibit will run until May 15, 2010.