Back Talk: Pakayla Rae Biehn
Juxtapoz // Friday, 10 Dec 2010
1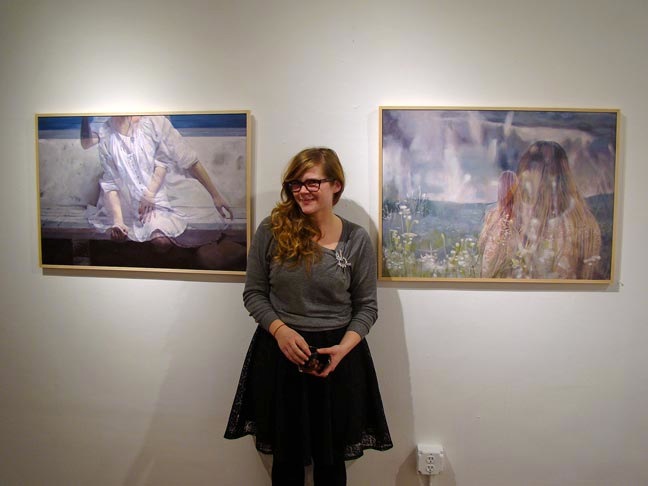 Pakayla Rae Biehn
will be included in
Thinkspace Gallery's
The New Realism:
New Paintings from Aaron Nagel, Nathan DeYoung, Jeff Ramirez, Jennifer Nehrbass, Linnea Strid, and Pakayla Rae Biehn opening this Saturday, December 11. This week, we highlighted each artist's work with a Back Talk, and today we end with speaking with Pakayla.
1. One reason you make art:

To mark time. To live the unlikely life. That's two reasons.


2. The last good movie you saw:

A Single Man, directed by Tom Ford. Flawless.


3. Something you've always wanted to do, but have yet to:
Record some songs with my lovely crooning girls.


4. Favorite country or city visited:
Aside from San Francisco, I'll always have some tender love for anything Northern Europe. And some parts of my heart live in Brooklyn.


5. A few words that sum up your philosophy on life:
Bless this mess.


6. Something you want the world to know about you:
Bill Manhire said it best: "I live at the edge of the universe like everybody else."


7. Something that annoys or frustrates you about people:
Unawareness.


8. Something that concerns you:
My increasingly strong dislike for washing my hair.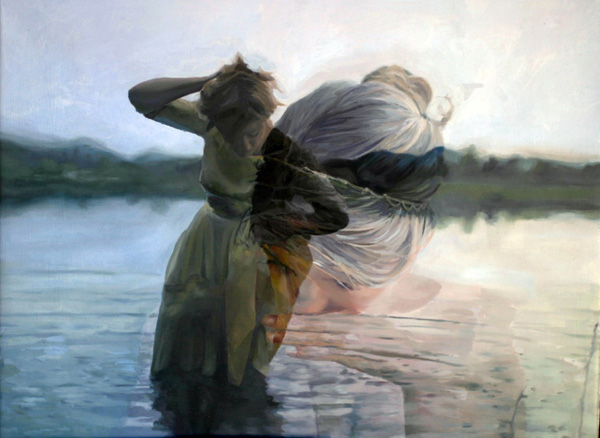 9. Artists you admire:
Infinite amounts. A few visual artists that come to the front of my mind: Aurel Schmidt, Gottfried Helnwein, Gerhardt Richter, Tauba Auerbach, Vija Celmins, Langdon Graves, Sandy Smith, and all of my wonderfully inspired friends who make beautiful things.


10. Favorite quote(s):
"To understand everything is to forgive everything." –Buddha


11. The first record or CD you ever bought? The last album you downloaded?
First record ever passed down to me was Blue by Joni Mitchell, still the best album I've ever heard. Last albums I borrowed from the internet (or friends) were Enrico Caruso's "Caruso in Song", Sweet Tooth Nelson's "Thank God for Satan" and Mountain Man's "Made the Harbor".


12. Something you do when you're procrastinating?
I am usually procrastinating with other things I should have been or should be doing anyways, so I feel as though I'm not truly procrastinating. I'm inclined to call it an alternative use of my time.


13. What is your most defining characteristic?
Sass.


14. What is your greatest fear?
Getting my front teeth knocked out. Most of my more grim fears revolve around losing the ability to make things.


15. The moment you realized you were an 'artist':
I haven't had it yet.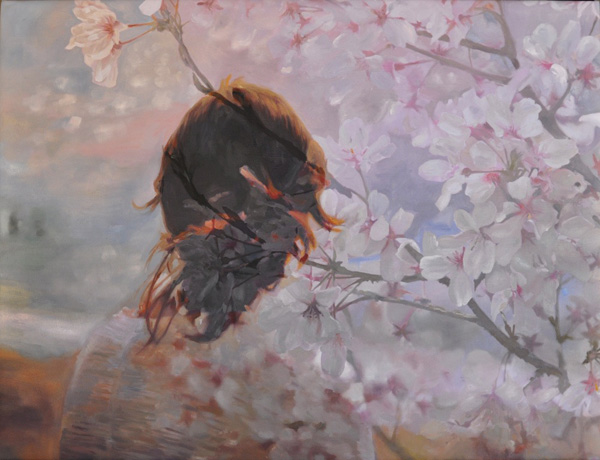 16. Your greatest quality:
I'm a lover. Eternally and durably.


17. Something you wish you could change or alter about yourself:
I wish I didn't have to sleep. Twenty-four usable hours in the day? Oh, the possibilities.


18. What is the biggest risk you've ever taken and was it worth it?
I don't think of them as risks so much as advantageous opportunities. In which case, whether the outcome is desirable or not, I accept it for what it was, what it is, and what I learned. Everything is worth the experience.


19. Something you wish you had known five years ago:
Oh, I'll be growing up until the day I die.


20. What do you hope to accomplish in the next five years of your life?:
I'd like to show in New York and play some music.
The New Realism: New Paintings from Aaron Nagel, Nathan DeYoung, Jeff Ramirez, Jennifer Nehrbass, Linnea Strid, and Pakayla Rae Biehn
D
ecember 11-December 31, 2010
Thinkspace Gallery
Culver City, California