Back Talk: Linnea Strid
Juxtapoz // Tuesday, 07 Dec 2010
1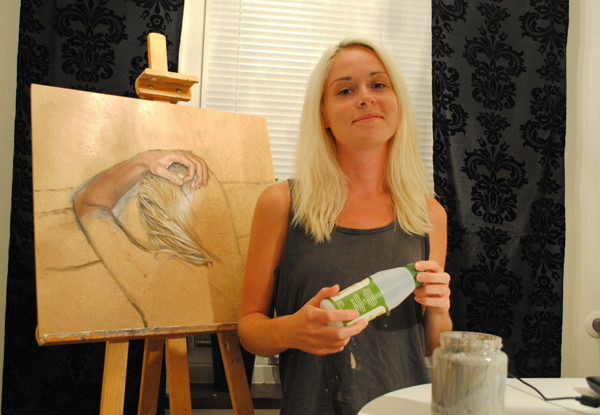 Linnea Strid
will be part of
Thinkspace Gallery'
s
The New Realism:
New Paintings from Aaron Nagel, Nathan DeYoung, Jeff Ramirez, Jennifer Nehrbass, Linnea Strid, and Pakayla Rae Biehn that opens this Saturday, November 11 in Culver City. We will be highlighting each artist's work this week with a Back Talk, and today we speak with Linnea.
1. One reason you make art:
Because I need to, to be happy.
2. The last good movie you saw:
Oh, I don't remember. I saw Spiderman 3 the other night on TV though. It sucked pretty bad.
3. Something you've always wanted to do, but have yet to:
Conquer the world.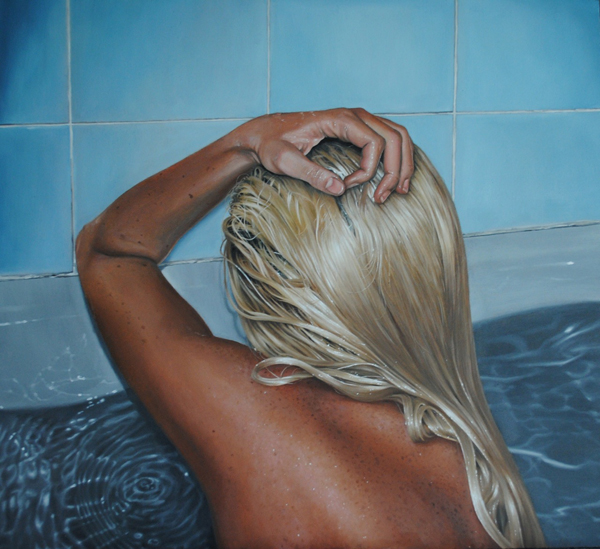 4. Favorite country or city visited:

Every city that has a cool mix of interesting people and a bunch of cultural events going on can easily become my favourite city. Right now I'm kind of in love with Stockholm, I moved here a few months ago and so far I like it.
5. A few words that sum up your philosophy on life:
Chocolate ice cream.
6. Something you want the world to know about you:
I don't have a favourite color or a lucky number, I don't believe in God and I don't drink coffee.
7. Something that annoys or frustrates you about people:
People can be really mean and selfish. Very unattractive features.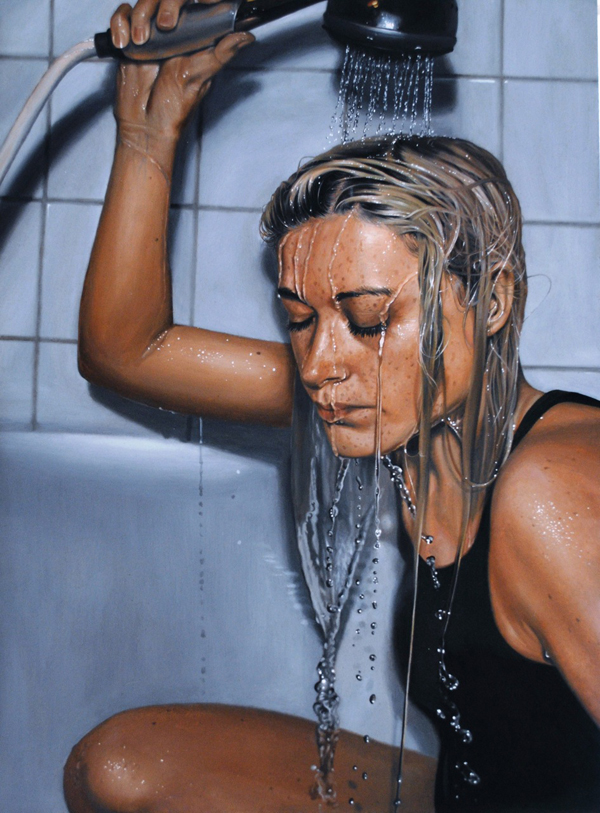 8. Something that concerns you:
Answering the rest of these questions. Will I be funny and interesting enough? How many will I bore to death? Time will tell.
9. Artists you admire:
Too many to list here, I got new ones every day. A few that inspires me right now are Frida Kahlo, Gerard Richter, Chuck Close, Richard Estes and Glennray Tutor.
10. Favorite quote(s):
"Only when the last tree has been cut down and the last river has dried up will man realize that reciting red indian proverbs makes you sound like a fucking muppet." (Banksy)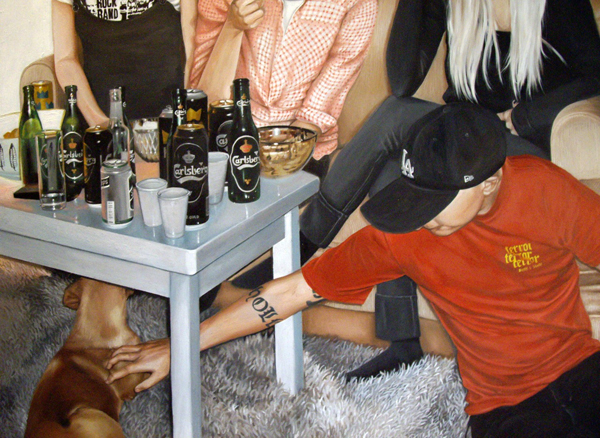 11. The first record or CD you ever bought? The last album you downloaded?
My first CD? Haha, I'm not telling you that! Last album I downloaded was Blind Pilot - 3 Rounds and a Sound. Great album.
12. Something you do when you're procrastinating?
I look for fluff and stuff in my navel.
13. What is your most defining characteristic?
I guess that I laugh a lot, all the time. Mostly at stupid things.
14. What is your greatest fear?
Pain. Hurting people that I love. Blood. I'm also afraid of being afraid, that's why I never look at horror movies.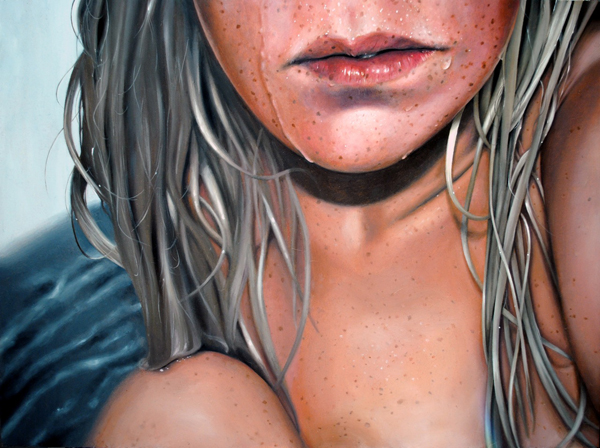 15. The moment you realized you were an 'artist':
When I was two years old, and had covered my whole bedroom wall with a beautiful crayon painting. My mom and dad however, were not as delighted. But today they really support me in my career choice, haha.
16. Your greatest quality:
I don't take myself too seriously.
17. Something you wish you could change or alter about yourself:
Changing only one thing seems rather pointless. Either I'd change everything or nothing.
18. What is the biggest risk you've ever taken and was it worth it?
Moving to Spain when I was 16. I didn't know a word in Spanish and I was very shy so it was scary at first, but experiencing a different culture like that helped me a lot to develop as a person. Totally worth it. Viva España!
19. Something you wish you had known five years ago:
If I could write a letter to myself five years ago, it would say something like this: " Dear
Linnea
. Don't worry, things will work out just fine. It IS possible to survive working as an artist. Oh and please cut your hair because that looks ridiculous."
20. What do you hope to accomplish in the next five years of your life?
"Accomplish".. I don't really have crazy high ambitions because I'm too afraid of failure and disappointments. But I love my life and I hope that I'll be able to continue showing my art all over the world cause that's what I've always wanted to do.
The New Realism: New Paintings from Aaron Nagel, Nathan DeYoung, Jeff Ramirez, Jennifer Nehrbass, Linnea Strid, and Pakayla Rae Biehn
D
ecember 11-December 31, 2010
Thinkspace Gallery
Culver City, California