Back Talk: Jeff Ramirez
Juxtapoz // Thursday, 09 Dec 2010
1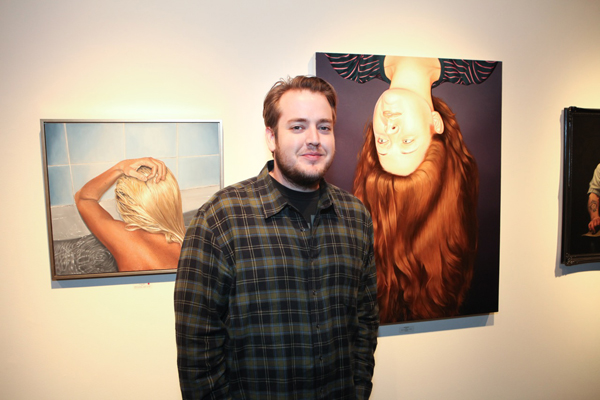 Jeff Ramirez
will be included in
Thinkspace Gallery's
The New Realism:
New Paintings from Aaron Nagel, Nathan DeYoung, Jeff Ramirez, Jennifer Nehrbass, Linnea Strid, and Pakayla Rae Biehn opening this Saturday, December 11. We will be highlighting each artist's work this week with a Back Talk, and today we speak with Jeff.
1. One reason you make art:

It keeps me happy and allows me to communicate things that are difficult to communicate.
2. The last good movie you saw:

Enter the Void -- it is so visually stunning and worth it for the credits alone.
3. Something you've always wanted to do, but have yet to:

I really want to visit Spain and Japan.
4. Favorite country or city visited.

Italy (until I get to Spain or Japan).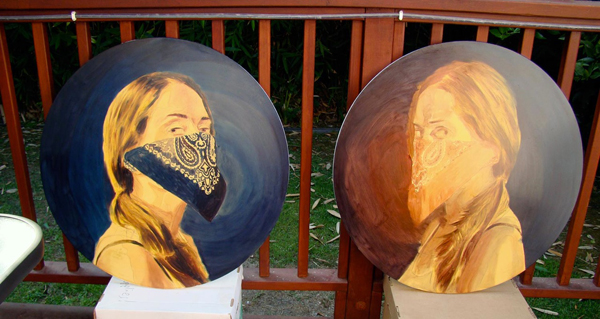 5. A few words that sum up your philosophy on life:

Do the best you can and try to be excellent to each other.
6. Something you want the world to know about you:

It is spelled R-A-M-I-R-E-Z. Thanks.
7. Something that annoys or frustrates you about people:

At their best, they are still merely people.
8. Something that concerns you:

Trying to get anywhere in Los Angeles.
9. Artists you admire:

There are so many, but here are the ones that never fail me: Robert Bechtle, Candice Breitz, Glenn Brown, Will Cotton, Franz Gertsch, Johannes Kahrs, Damien Loeb, Marilyn Minter, Paul Pfeiffer, Christoph Schmidberger, Luc Tuymans. For years, I've been trying to keep track of all the artists that inspire me. You can find that blog here: http://visualinventory.blogspot.com/
10. Favorite quote(s):

"I'm trying to think but nothing happens." - Curly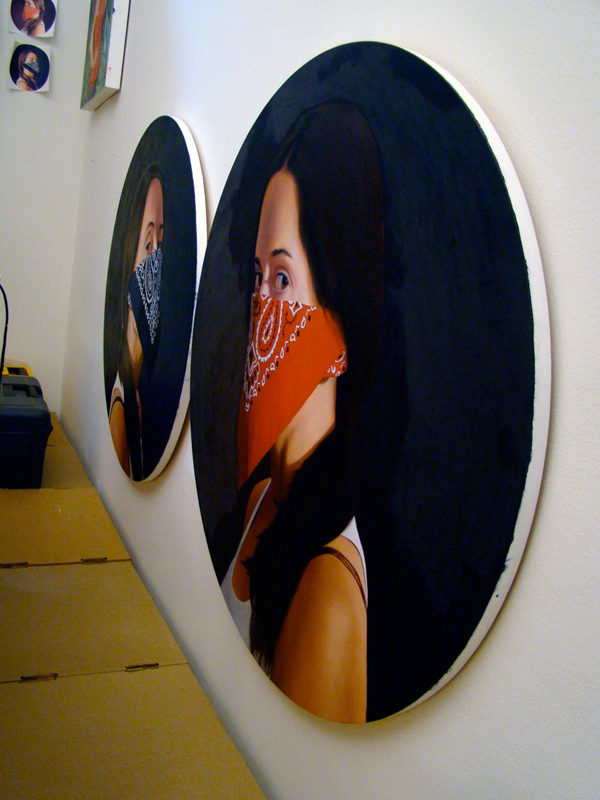 11. The first record or CD you ever bought? The last album you downloaded?

My first purchase is probably the second DJ Jazzy Jeff and the Fresh Prince album.  And the last album downloaded would be that very same album because I am a sucker for nostalgia. They were also one of the first concerts that I ever went to. While waiting in line for the show, we had heard that DJ Jazzy Jeff was in a nearby park and we found him, chatted with him and watched his entourage play football. He autographed a scrap of paper for me and I immediately lost it.
12. Something you do when you're procrastinating?

It's always something computer related -- checking Google Reader, making music playlists, etc.
13. What is your most defining characteristic?

I work really hard and somehow still feel like I could have worked even harder.
14. What is your greatest fear?

Going blind!
15. The moment you realized you were an 'artist':

When people started buying my work and asking me what it all meant.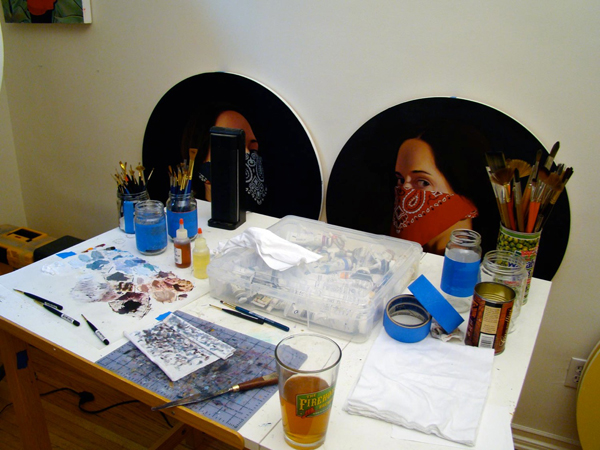 16. Your greatest quality:

Now this is something I wish I knew.  Might need to take a poll to get to the bottom of this one.
17. Something you wish you could change or alter about yourself:

I need to get perspective on things and look at the big picture.  All too often I get caught up in the details and end up losing focus on what is really important.
18. What is the biggest risk you've ever taken and was it worth it?

I quit my very demanding job over a year ago to focus on my art and that was a really tough decision at the time. It just got to the point where I couldn't do both any more and I had to choose one over the other. Obviously, I would like to have that steady income, but there's way more to life than that.  Totally worth it.
19. Something you wish you had known five years ago:

I wish I known that things would start happening and they would lead to new things and it would all work out in the end.
20. What do you hope to accomplish in the next five years of your life?

New shows and art fairs and trips to new places would be great. But I really want is clones. They can do all the work while I am out being awesome. Five years worth of awesome.



The New Realism: New Paintings from Aaron Nagel, Nathan DeYoung, Jeff Ramirez, Jennifer Nehrbass, Linnea Strid, and Pakayla Rae Biehn
December 11-December 31, 2010
Thinkspace Gallery
Culver City, California