Back Talk: Dennis McNett
Juxtapoz // Monday, 02 Aug 2010
1
One reason you make art:
So I don't hurt myself or others.
The last good movie you saw:
The original Star Wars movie kinda ruined it for all other movies that came after or at least the sensation of being awestruck by it when I was 5.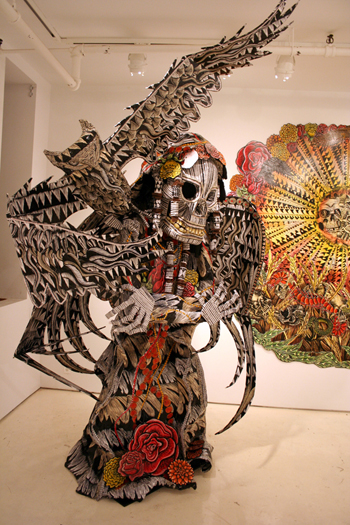 Something you've always wanted to do, but have yet to:
Sky drive, see other places, drive a race car, score some dynamite, this could go on forever...
Favorite country or city visited:
Monterrey, Mexico. The mountains were amazing, the aesthetic of the old downtown was excellent, and the people were really nice. The local meat as goat so there were slain goats hanging in windows, Santa Muere sculptures 8 feet tall, and there were people starting to make Day of the Dead hand-made paper flowers and sugar skulls. So sick!
A few words that sum up your philosophy on life:
You have 70 to 80 years on average and not one second of that is guaranteed. Act accordingly.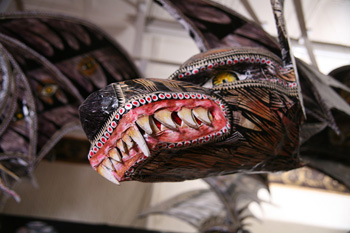 Something you want the world to know about you:
Everything I've done in the last 12 years I have done completely sober and drug free.
Something that annoys or frustrates you about people:
Slow drivers and loud talkers.
Something that concerns you:
The oil spill in the Gulf, living too long, not being able to continue making stuff.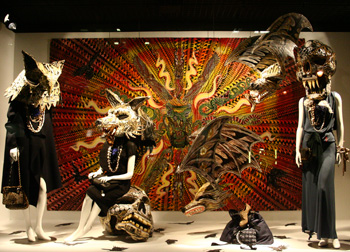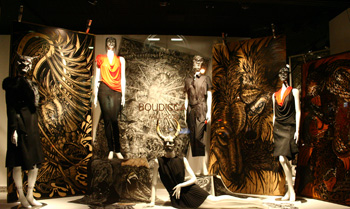 Artists you admire:
Richard Mock, Bill Fick, Sean Starwar, John Hnacock, Tom Huck, Joseph Velauez, Mike Houston, Martin Mazorra.
Swoon humbles most artists in my mind with her sincere selfless inclusive intensions.
Favorite quote(s):
I'd like to wear a rainbow every day, and tell the world that everything is o.k. But I'll try to carry off a little darkness on my back. Until things are brighter, I'm the Man in Black. -Johnny Cash
The first record or CD you ever bought? The last album you downloaded?
First two albums I bought the same day when I was 13. They were Doggy Style "side by side" and Adolescents self titled. Last album downloaded would be Pelicans new album.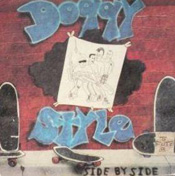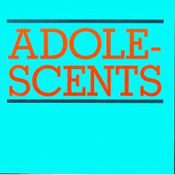 Something you do when you're procrastinating?
Pace, make lists, clean.
What is your most defining characteristic?
OCD?
What is your greatest fear?
Dying in a hospital. I want to be outside. Loss of sight and loss of the use of my hands.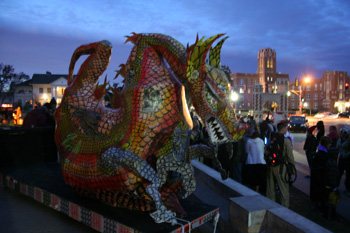 The moment you realized you were an 'artist':
Who said I was an artist?
Your greatest quality:
Ask someone else that.
Something you wish you could change or alter about yourself:
I'd like o be wiser, kinder, learn to slow down…stuff like that maybe.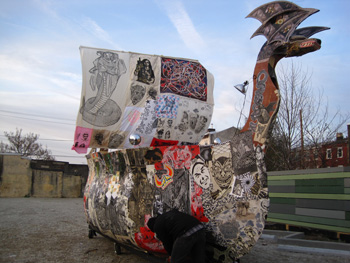 What is the biggest risk you've ever taken and was it worth it?
I think it was a big risk to move here to NYC 9 years ago but I think it was worth it. Some very bad things have happened but some really good things have happened too.
Something you wish you had known five years ago:
I'm glad things have unfolded the way they have, even if they were uncomfortable at the time. I don't think I'd want to know anything any sooner than it took me to figure out.
What do you hope to accomplish in the next five years of your life?
I just want to keep making stuff, having fun, maybe see places I haven't seen, try giving back a little more than I take, learn some things.
Hear more from Dennis McNett in his feature interview in our August 2010 issue.
Dennis can be found online at www.howlingprint.com