Back Talk: Andy Council
Juxtapoz // Monday, 08 Nov 2010
1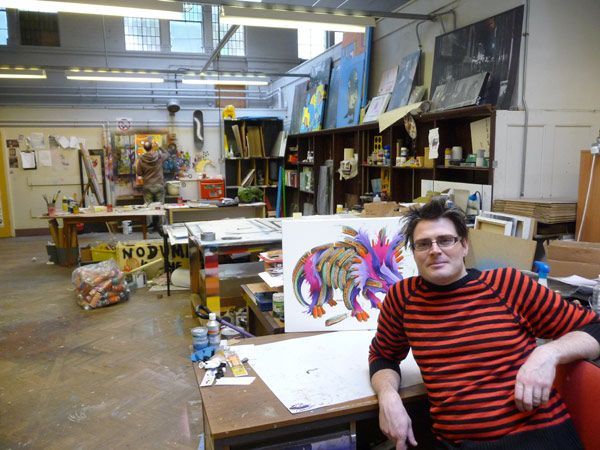 Along with
Melissa Forman, Andy Council
will be opening up shop at
Corey Helford Gallery
in Culver City this Saturday, November 13. The Bristol, England based illustrator has an affinity toward dinosaurs and other creatures of the earth, but isn't a big fan of
Jaws
' quotes. He took a few moments to answer some of our questions.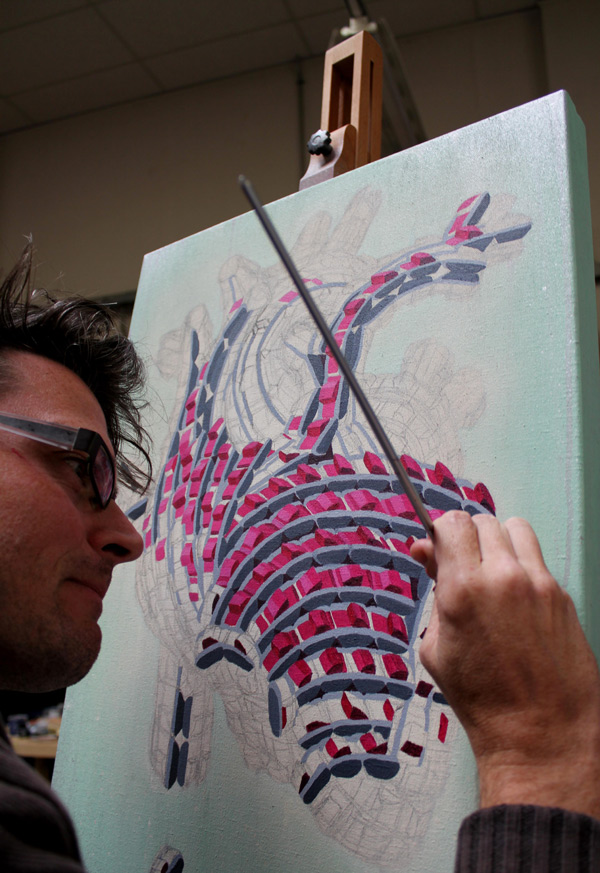 1. One reason you make art . . . Because I have to draw or paint pretty much everyday otherwise I go a bit mad.
2. The last good movie you saw . . . I don't watch films as often as I should.  The last film I saw at a cinema was District 9 a while back, which I quite liked. I watch Jurassic Park every now and then…

3. Something you've always wanted to do, but have yet to . . . Get tattoos. I would really like to get my arms done, full sleeves. I just want something different that sums me up. I'm thinking Triceratops skulls and swooping Pterodactyls with pencils in their mouths.
4. Favorite country or city visited . . . I loved Croatia. It is a beautiful country and was a fantastic place to travel around on our honeymoon.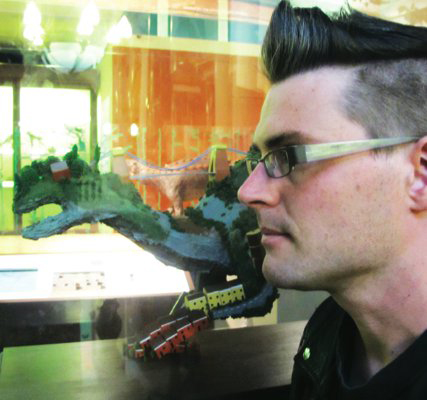 5. A few words that sum up your philosophy on life . . . Drink more tea.
6. Something you want the world to know about you . . .  If the world didn't know already – I like dinosaurs.
7. Something that annoys or frustrates you about people . . . Apathy, blame and a blinkered view on life.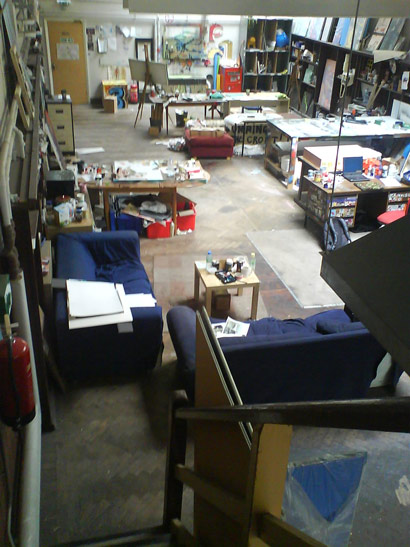 8. Something that concerns you . . . The rising OCD panic as I ponder the possibility of having not locked the house.
9. Artists you admire . . . Will Sweeney, Drew Millward, Kozyndan, David Choe, Dhearone, Rowdy, Will Barras, Vermin, loads of Bristol street artists and all the artists I share the Boys Department studio with.

10. Favorite quote(s): . . . "You're gonna need a bigger shark".  I don't really do quotes.
11. The first record or CD you ever bought? The last album you downloaded? . . . I was more into computer game music on my Sega before I got into buying records. I liked the music on R Type, all the laser sounds and stuff. People singing about how they were feeling and stuff just seemed a bit dull.
The last album I downloaded that I have had a chance to listen to properly is "Everything In Between" by No Age.  I like bits of it, might be a grower.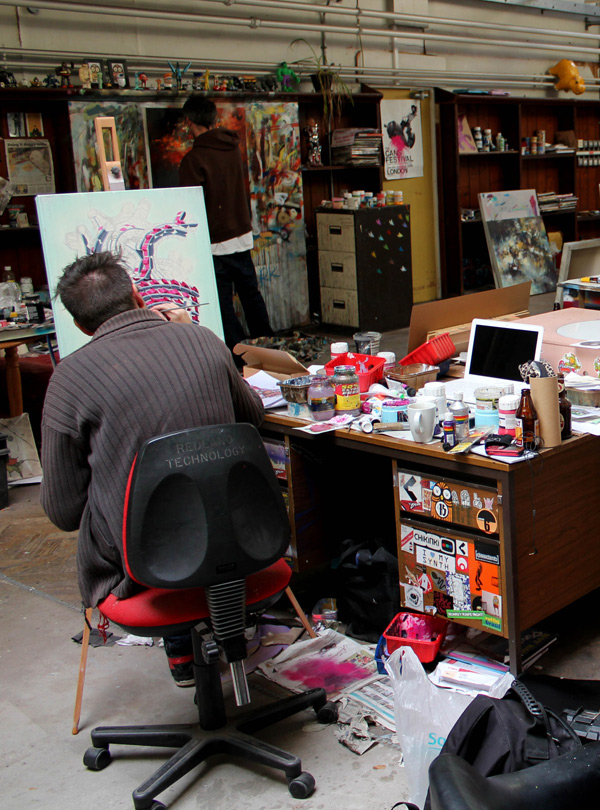 12. Something you do when you're procrastinating?. . . If at home I clean the kitchen.  When at the studio I file away my spraypaint in order of colour.
13. What is your most defining characteristic?. . . Attention to detail.
14. What is your greatest fear?. . . Having to go back into the world of doing a nine to five job where I am unable to be creative.
15. The moment you realized you were an 'artist'. . . When I started to get kids at my school asking me to do pictures for them.
16. Your greatest quality . . .  Perseverance.
17. Something you wish you could change or alter about yourself . . . I have long legs, which is good, but wish I had a lever in them so that they could be shortened when I get on buses, planes and other vehicles that don't have much space.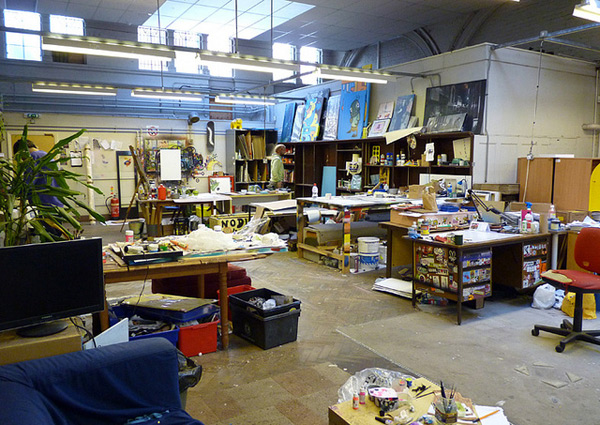 18. What is the biggest risk you've ever taken and was it worth it?. .
. In terms of my artwork it was when I decided to make a model of one of my dinosaurs with my friend Matt Pugh for the Crimes Of Passion show at the RWA. It was worthwhile as it is now in the permanent collection of  Bristol's City Museum.
19. Something you wish you had known five years ago . . . That everything was going to be OK with making a living out of my work, that there was no need to think about working at a supermarket.
20. What do you hope to accomplish in the next five years of your life? . . . Save our studio from being knocked down and turn it into a hub for artists. Pushing my work further and never being static with the work I produce. I would really to make huge 3D creations of my work.

Andy Council
Opens Saturday, November 13, 2010
Corey Helford Gallery
Culver City, California