Back Talk: A Conversation with Various and Gould
Juxtapoz // Thursday, 21 Jul 2011
1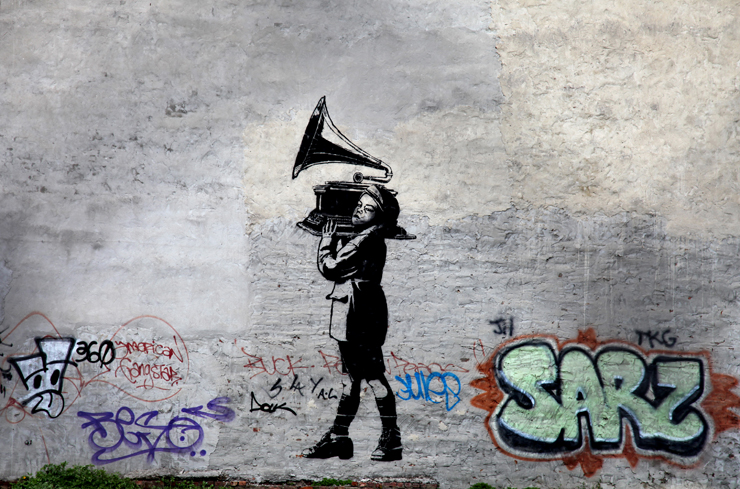 Collaborators since 2005, this Berlin Street Art / fine art duo loves paper, public space, and a planned form of accidental beauty. Using techniques of screen print and collage, their figurative experiments dip into the nostalgic future and the ridiculous; together they toil as self-styled enthusiastic workers in a robot factory.  With stories culled from observing everyday life and interactions, the designers and illustrators talk about people they find and re-create them for the street with eye-popping colors, sometimes parading in their underpants. ~ Steven P. Harrington and Jaime Rojo

1. One reason you make art:
To give life meaning.


2. The last good movie you saw:
"Almanya"; It's a comedy about the situation of Turkish guest-workers ("Gastarbeiter"), who followed a governmental call and came to the former West Germany in the 1960s and 1970s. The film is made with a lot of humor and is making fun of both sides.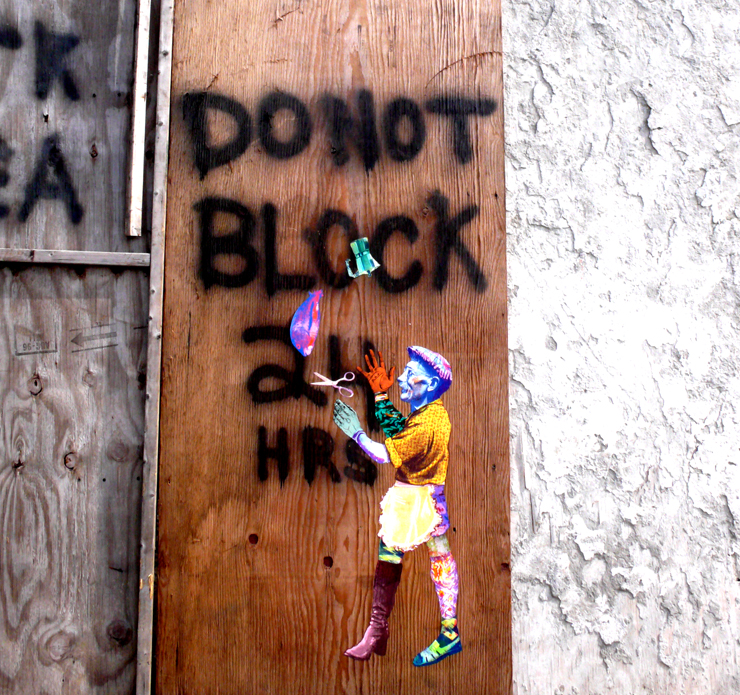 3. Favorite country or city visited:
Istanbul. Actually, we've just been there for "Papergirl Istanbul". 


4. A few words that sum up your philosophy on life:
Various: Actions speak louder than words.
Gould: Be yourself, or someone else will be.


5. Something you want the world to know about you:
Gould: I can dance like no one else wants to.
Various: I can touch my nose with the tip of my tongue.


6. Something that annoys or frustrates you about people:
When people are unreliable.


7. Something that concerns you:
Those issues can be found in our works.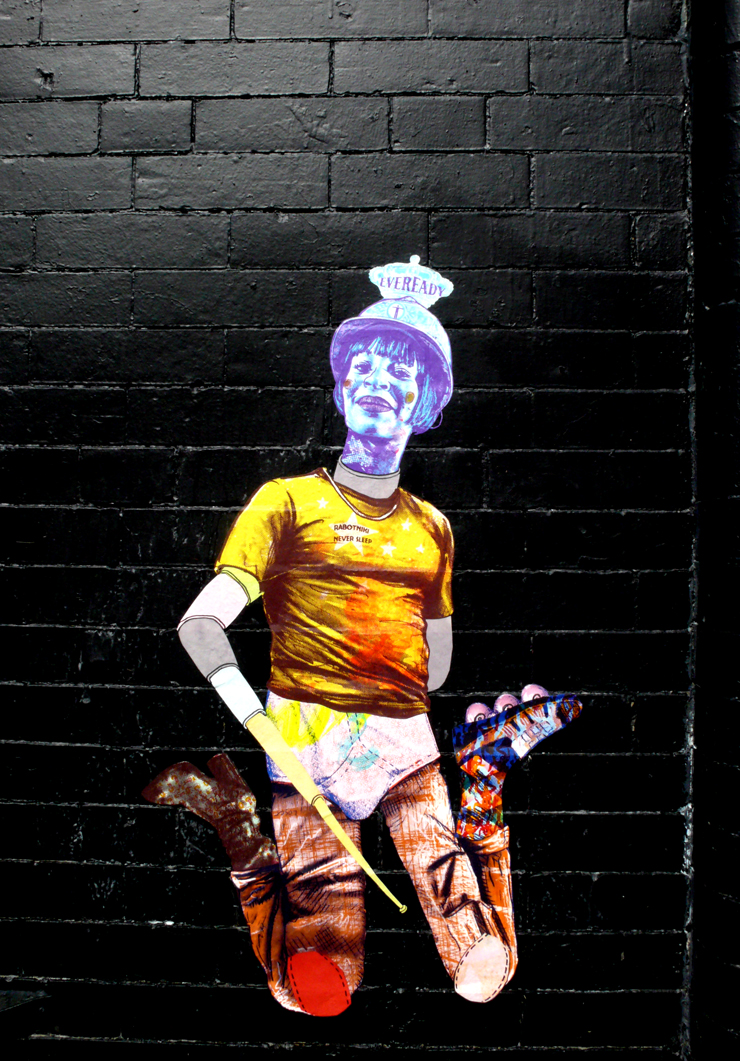 8 Artists you admire:
We love the works of our friends: Danny Gretscher, Polina Soloveichik, Evol, Tika, 1010, ...


9. Favorite quote(s):
"We know exactly what we want, but we keep changing our minds."


10. The first record or CD you ever bought? The last album you downloaded?
Gould: My first CD was "Use Your Illusion II" by Guns'n Roses ...
Various: ... and my last download was "What" by Bodi Bill.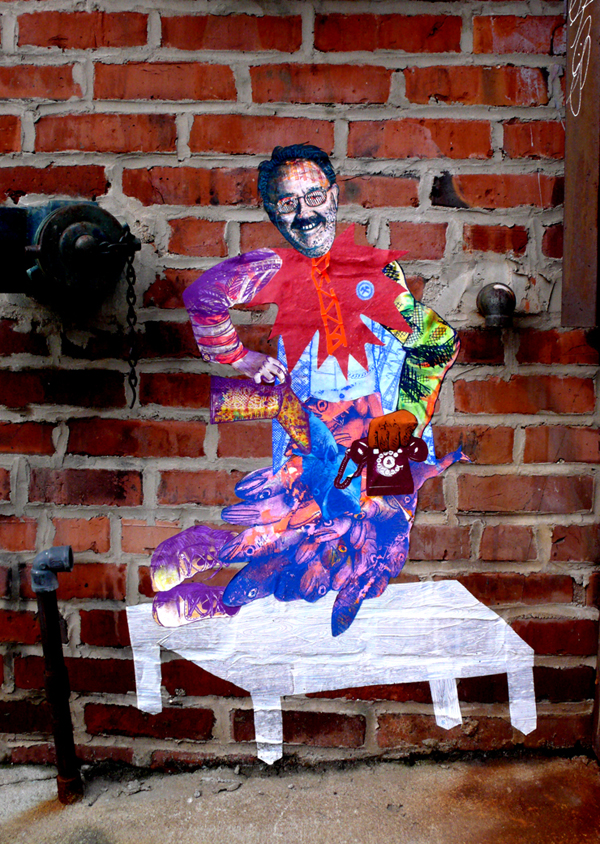 11. Something you do when you're procrastinating?
Gould: Checking mails, checking news, checking mails, smoking, eating chocolate or marzipan.
Various: Meeting friends, calling family.


12. What is your most defining characteristic?
Being polite while crossing the line.


13. What is your greatest fear?
Waking up being old and realizing things didn´t work out.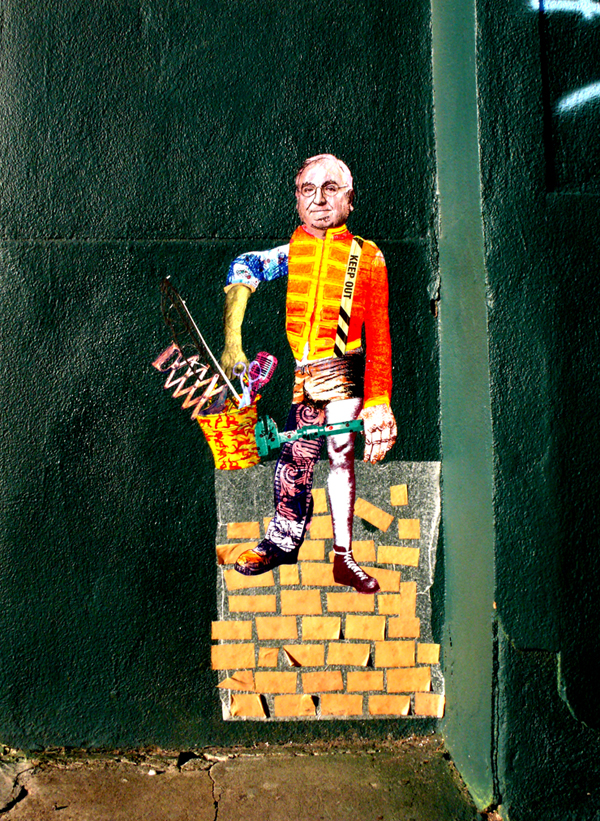 14. The moment you realized you were an 'artist':
Various: I was applying for art school and got rejected a couple of times when my dad said to me: "Maybe you aren´t good enough!" ... And I still kept trying, cause I realized there was nothing else I wanted to do.
Gould: To be honest, even after working for many years, finishing my degree and having a couple of shows, sometimes I still don't feel like one.


15. Your greatest quality:
Teamwork.


16. Something you wish you could change or alter about yourself:
Various: Being impatient.
Gould: Being anal.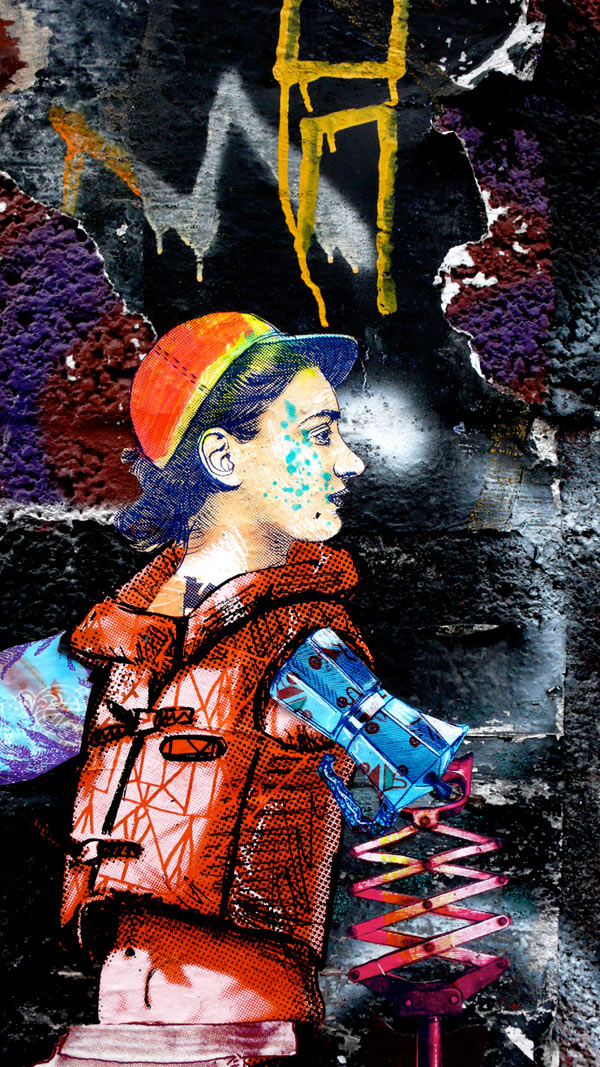 17. What is the biggest risk you've ever taken and was it worth it?
To be artists.


18. What do you hope to accomplish in the next five years of your life?
We want to live purely from making art.

All photos © Jaime Rojo
You can see Various and Gould's work in the new group show, "Street Art Saved My Life: 39 New York Stories"
Curated by Steven P. Harrington and Jaime Rojo, founders of Brooklyn Street Art
In collaboration with ThinkSpace Gallery
Opens at C.A.V.E. Gallery, Friday August 12th 6-10pm
Runs until September 4th
C.A.V.E. Gallery
www.cavegallery.net