Back Talk: A Conversation with Tran Nguyen
Juxtapoz // Thursday, 07 Jul 2011
1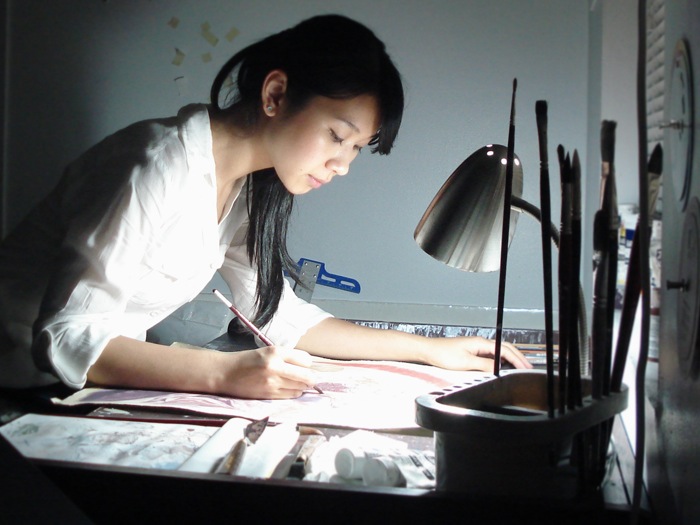 Tran Nguyen will be opening a solo show at Thinkspace Gallery, The Synapse Between Here and There, Saturday, July 16. The Georgia-based artist is fascinated with creating work that can be used as a sort of psycho-therapeutic support vehicle, exploring the mind's surreal dreamscape and subconscious desire. Her delicate work is greatly inspired by the Art Nouveau period and is created with colored pencil, graphite and thin glazes of highly diluted acrylic paint all in a muted palette that perfectly showcases her romanticized subject matter.
1. One reason you make art:
Why wouldn't you?

2. The last good movie you saw:
TRON Legacy -- awesome soundtrack and cinematography.  But mostly due to the fact that my name is in the title.

3. Something you've always wanted to do, but have yet to:
Learn how to break dance...or dance, in general.  I'm Asian, hence the horrifically rigid and rhythm-less body.

4. Favorite country or city visited:
Of course, my home country, Vietnam.  I've met some of the poorest people there and they seem to be the happiest that I've ever seen.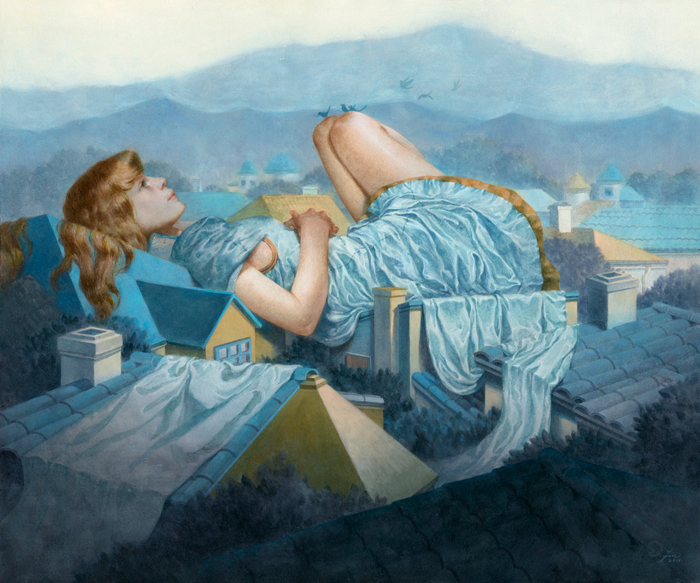 5. A few words that sum up your philosophy on life:
Just keep keepin' on.

6. Something you want the world to know about you:
If you ever meet me at an exhibition, try not to mumble.  I'm half deaf so I may have to ask you to repeat yourself a couple of times.

7. Something that annoys or frustrates you about people:
People always get me mixed up with other Asian people.  It's not my fault that I look generic.

8. Something that concerns you:
The longevity of "The Office" now that Steve Carell has left the show.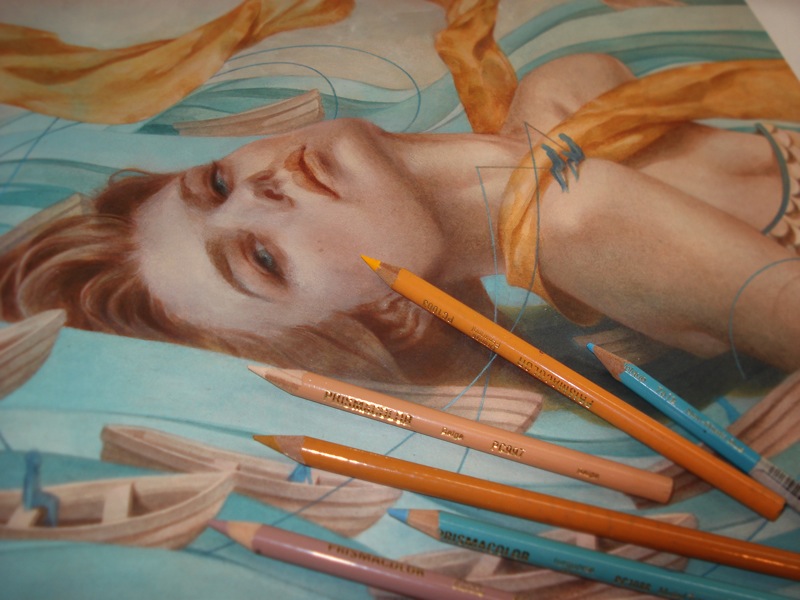 9. Artists you admire:
Contemporary: Bruce L. Moon, Donato Giancola, & Hayao Miyazaki
Historical: Gustav Klimt, James-Leon Gerome, & Norman Rockwell

10. Favorite quote(s):
1. "That's what she said."
2. "Everything will be okay in the end, and if it's not okay then it's not the end."

11. The first record or CD you ever bought? The last album you downloaded?
The first cassette tape I ever bought was the Care Bears soundtrack.  The last song I downloaded was Woodkid's "Iron."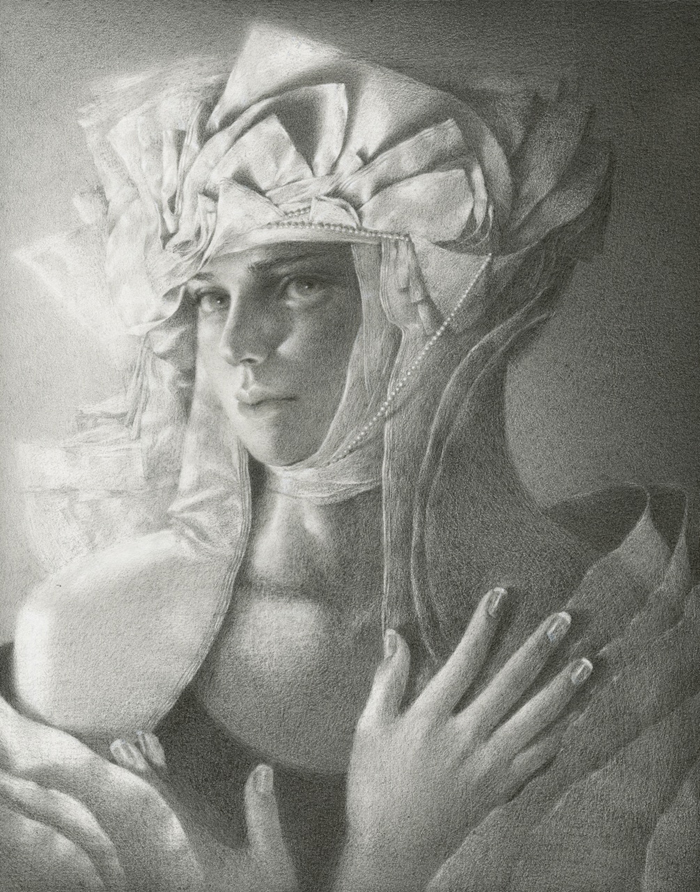 12. Something you do when you're procrastinating?
I do a lot of coffee-drinking and thinking -- contemplating on how not to suck with my next project.

13. What is your most defining characteristic?
Physically, I'm really short and I have chipmunk cheeks.  Personality-wise, I laugh like a retarded, clapping seal.  That should give you a good visual of me.

14. What is your greatest fear?
A blank piece of paper/canvas.  I shudder with fear when anticipating all the struggles I'll have to overcome to complete a painting that not only satisfies others, but also, myself.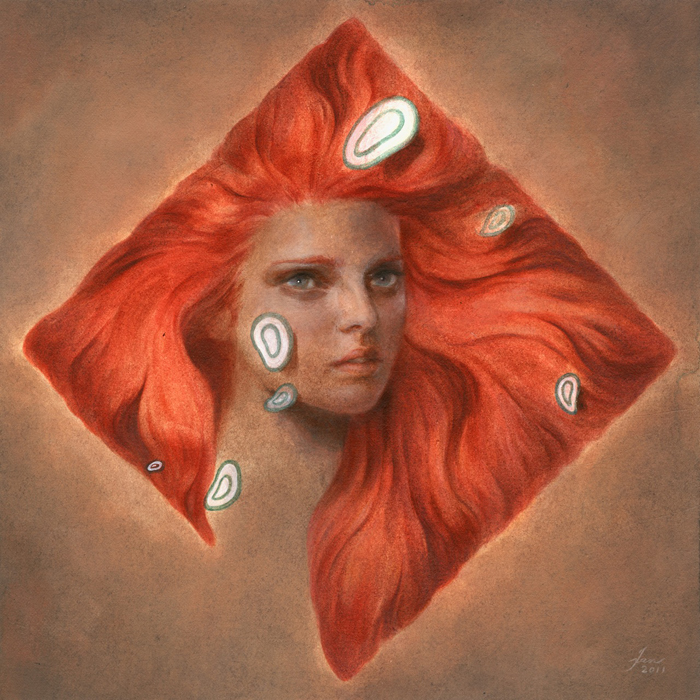 15. The moment you realized you were an 'artist':
I realized that I, too, was among the "artists" when Eric Fortune and Andrew Hem came to one of my exhibitions.

16. Your greatest quality:
I give everyone the benefit of the doubt.

17. Something you wish you could change or alter about yourself:
I'm good at being unintentionally awkward in social situations -- not something I'm proud of.

18. What is the biggest risk you've ever taken and was it worth it?
I decided to be an artist (which required enrollment in a crazy expensive school that would probably lead to a mild-paying, unsteady job)...and it was SO worth it.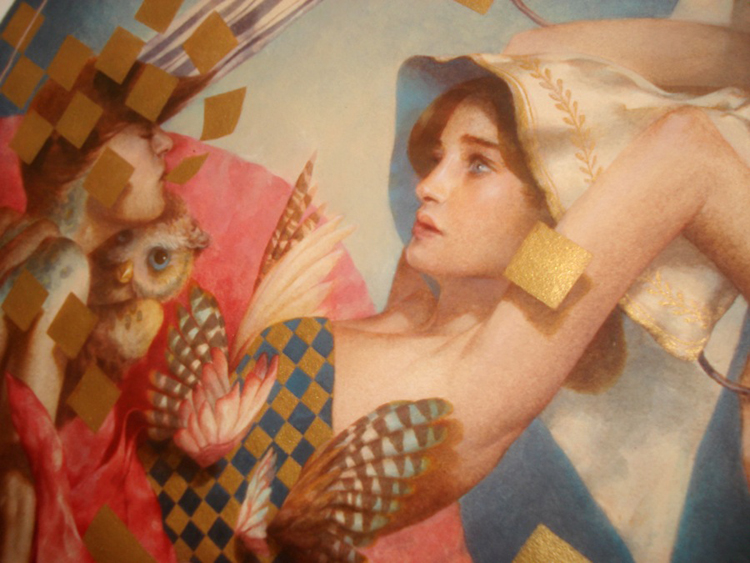 19. Something you wish you had known five years ago:
To paint with black, don't use it right out of the tube.  Mix prussian blue, cadmium red, and burnt sienna.

20. What do you hope to accomplish in the next five years of your life?
If not (art)world domination, then at least, making art that helps others and supporting my amazing family.
Tran Nguyen
The Synapse Between Here and There
July 16—August 6, 2011
Opens: July 16, 2011 5-8PM
Thinkspace Gallery
Culver City, California