Back Talk: A Conversation with Ron English
Juxtapoz // Thursday, 10 Nov 2011
1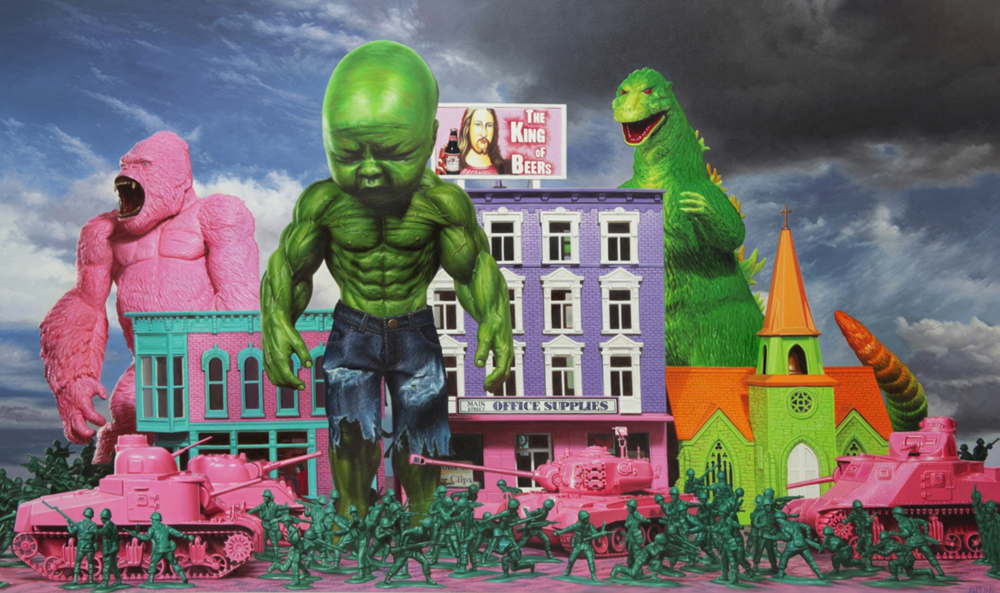 As Ron English is set to open a new exhibition, Seasons in Supurbia, at Corey Helford Gallery in Culver City on November 19, 2011, we speak to the former Juxtapoz cover artist and longtime friend of the magazine about inspirations, sustained concentration, and how to get rich. Not really.
1. One reason you make art: To get rich.

2. The last good movie you saw: The Greatest Movie Ever Sold

3. Something you've always wanted to do, but have yet to: I always wanted to paint a blimp to look like a realistic human eye then watch it floating around the sky.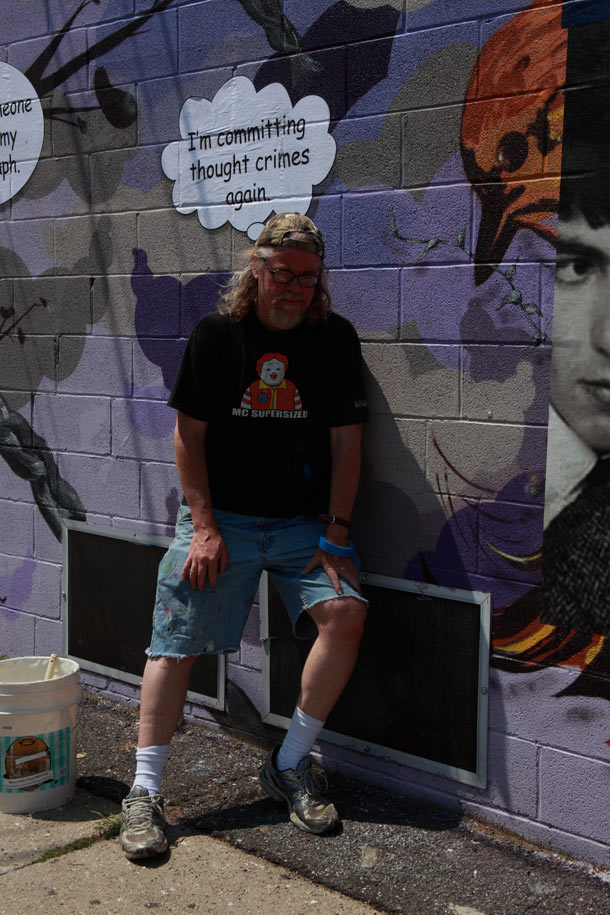 4. Favorite country or city visited: Favorite country is China, favorite city is LA.

5. A few words that sum up your philosophy on life: Live fast, die slow.

6. Something you want the world to know about you: I'm still here.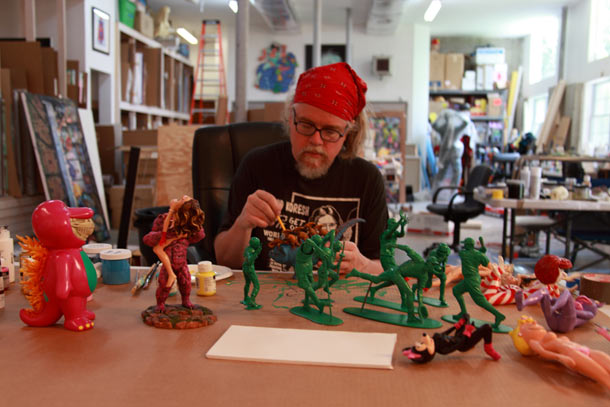 7. Something that annoys or frustrates you about people: People with more opinions than facts are annoying.

8. Something that concerns you: Not being able to remember anything before I was born. It makes me more nervous about death.

9. Artists you admire: I admire anyone with the balls to be an artist.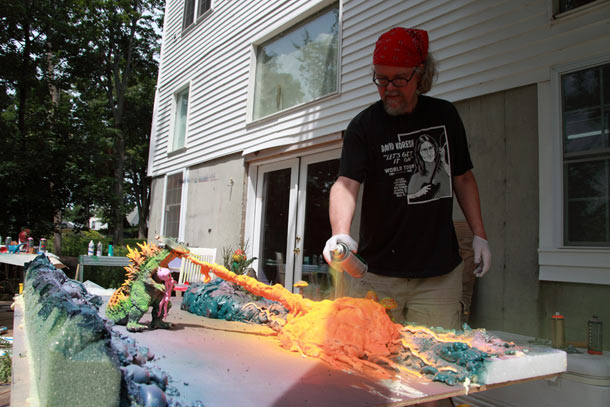 10. Favorite quote(s): "Everything you know is wrong." The Firesign Theatre.

11. The first record or CD you ever bought? Hang on Sloopy by the McCoys. The last album you downloaded? American Boot by The Sutcliffes.

12. Something you do when you're procrastinating? I make art.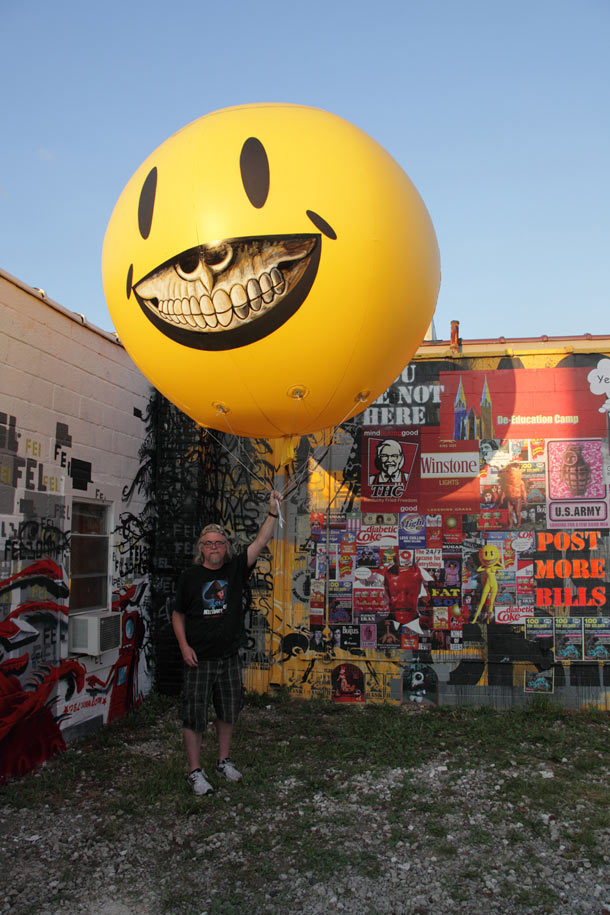 13. What is your most defining characteristic? Innate ability to piss people off.

14. What is your greatest fear? Not being able to complete my big ideas before my life force wanes.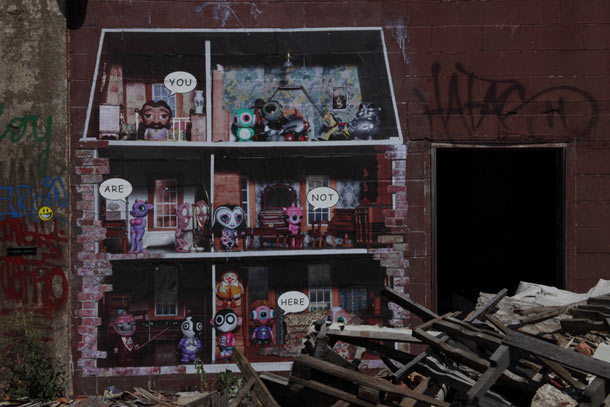 15. The moment you realized you were an 'artist': When my mom gave me some crayons.

16. Your greatest quality: sustained concentration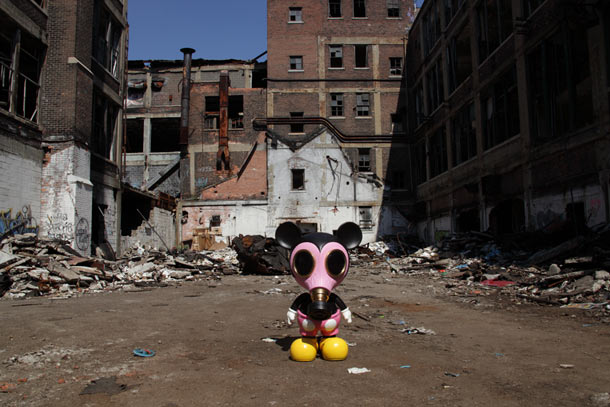 17. Something you wish you could change or alter about yourself: Everything.

18. What is the biggest risk you've ever taken and was it worth it? Deciding to make art my full time career. Jury is still out.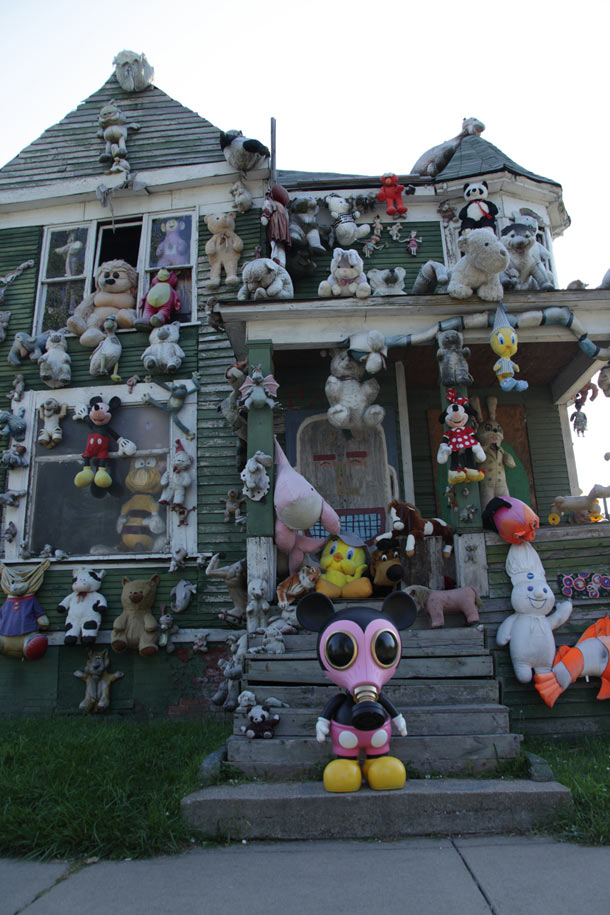 19. Something you wish you had known five years ago: It doesn't seem like anything I know now would have been of much consequence then.

20. What do you hope to accomplish in the next five years of your life? I hope I am able to get most of the craziness out of my head and onto canvas

Ron English
Seasons of Supurbia
Opens November 19, 2011
Corey Helford Gallery