Back Talk: A Conversation with Rene Gagnon
Juxtapoz // Wednesday, 31 Aug 2011
1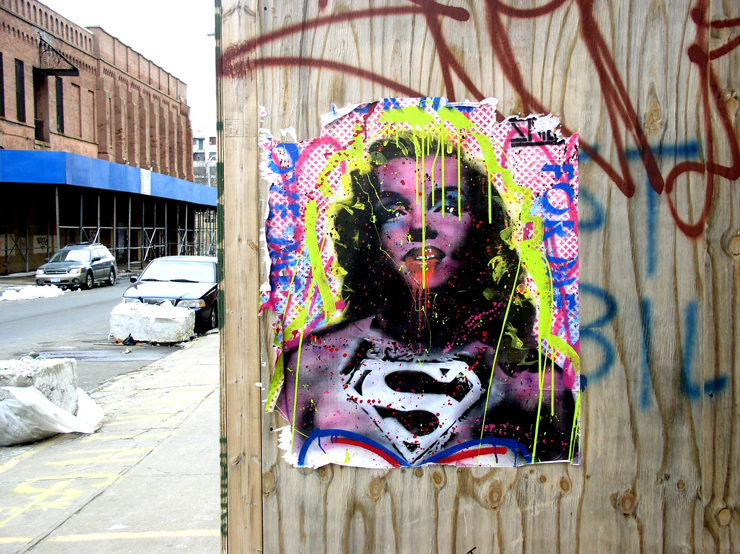 An omnivore with an eye for placement, Rene Gagnon bills himself as a post-graffiti Abstract Expressionist, but really he loves everything. An actual teacher, Gagnon is also a synthesizing student of many contemporary movements with a preponderance of pop, street art, and graffiti, where almost any style could be interesting and employed. One recurring theme is the female form, whether experimenting with street tough paint-splattered glamour chics or romanticized rouge cheeked yesterdames, Rene usually makes sure to get his girl. ~ Steven P. Harrington and Jaime Rojo
1. One reason you make art:

To keep me from being locked up in an institution.

2. The last good movie you saw:

"TRON Legacy 3D"

3. Something you've always wanted to do, but have yet to:

Paint in zero G.

4. Favorite country or city visited:

Costa Rica - need the warm waves.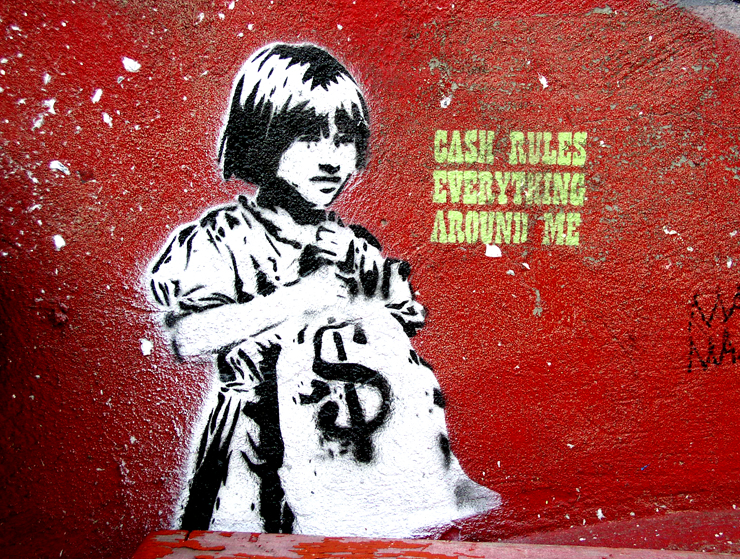 5. A few words that sum up your philosophy on life:

You're as busy as you want to be.

6. Something you want the world to know about you:

'Rene' is a guys name. I get emails frequently to be part of female only exhibitions. Mmmmm I just had an idea. Impersonate a woman = more shows.

7. Something that annoys or frustrates you about people:

I'm pretty easygoing. It's hard to get me fired up. If I had to pick something, I guess it's when I see people exiting drive throughs hurling their trash out the car window.

8. Something that concerns you:

Global Climate Shift


9. Artists you admire:

Mr. Brainwash - He achieved what I thought would surely be impossible.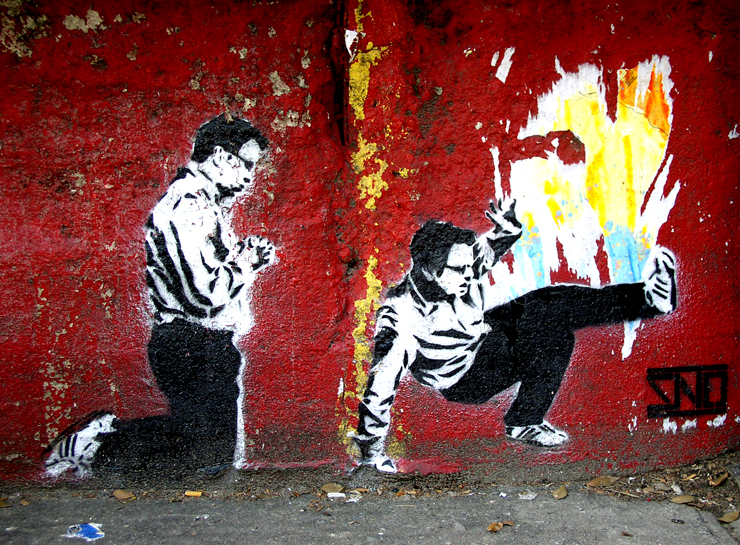 10. Favorite quote(s):

"What lies before us and what lies behind us are tiny matters compared to what lies within us" - Emerson

11. The first record or CD you ever bought? The last album you downloaded?

First has to be RUN DMC - with the Krush Groove jam. Eminem, "Relapse & Recovery."

12. Something you do when you're procrastinating?

Make myself mental trying to organize in my head all the shit I have to do.

13. What is your most defining characteristic?

My inability to say 'no' to people.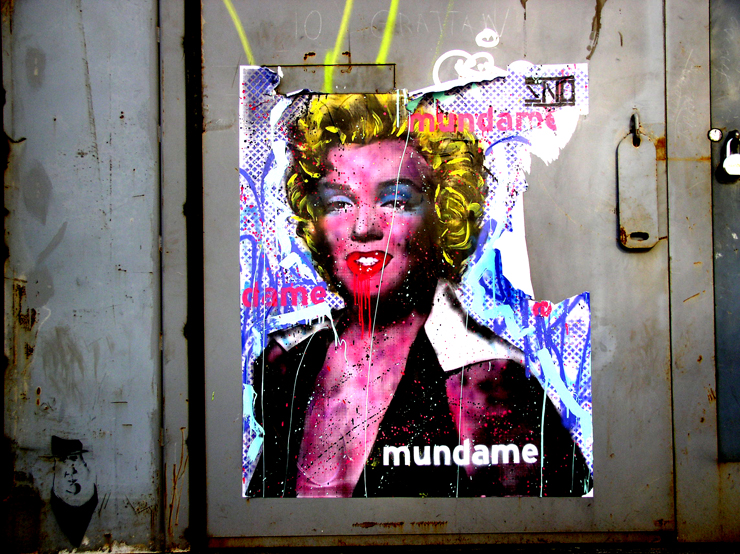 14. What is your greatest fear?

My loved ones dying before me.

15. The moment you realized you were an 'artist':

When I saw a guy hurling buckets of paint in the air behind the engine of a 747 on TV, I was probably 4-5 years old.

16. Your greatest quality:

My ability to focus and execute and I'm pretty patient person as well.

17. Something you wish you could change or alter about yourself:

Nothing. I'm comfortable in my own skin and with my own company.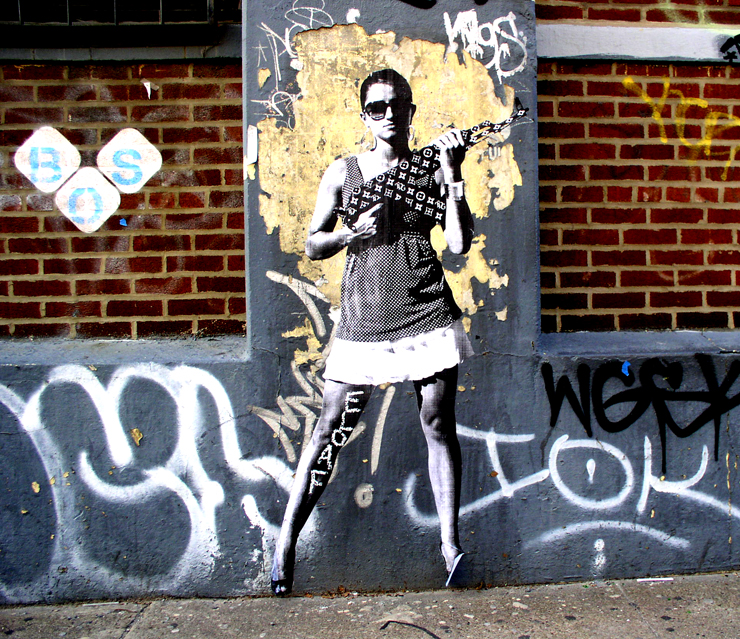 18. What is the biggest risk you've ever taken and was it worth it?

I've taken many, many risks and I'm still alive. So they have all been worth it. I'm a bit of an adrenaline junkie.

19. Something you wish you had known five years ago:

I wish I knew the mill my old studio was in was going to freeze solid and all the pipes were going to explode. I would have moved out sooner.

20. What do you hope to accomplish in the next five years of your life?
Be a full time artist.
All photos © Jaime Rojo
You can see Rene Gagnons's work in the new group show, "Street Art Saved My Life: 39 New York Stories"
Curated by Steven P. Harrington and Jaime Rojo, founders of Brooklyn Street Art
In collaboration with ThinkSpace Gallery
Opens at C.A.V.E. Gallery, Friday August 12th 6-10pm
Runs until September 4th
C.A.V.E. Gallery
www.cavegallery.net