Back Talk: A Conversation with LUDO
Juxtapoz // Saturday, 23 Jul 2011
1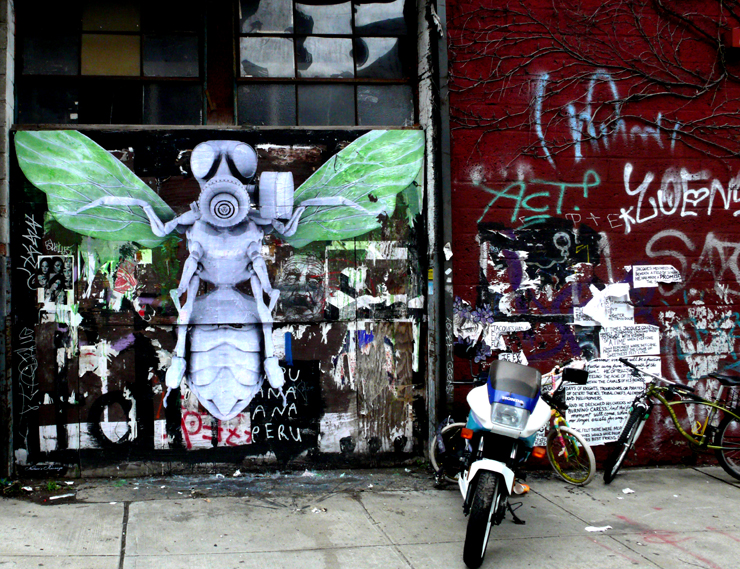 A student of graphic design and sociology, French Street Artist LUDO merges nature with weaponry into biomorphic Frankenplants; giant green flowers with closed circuit televisions instead of pistols, cabbages with gun turrets, cacti that turn into syringes. Surreal hybrids of natural beauty and man's darker nature, these are his commentary on a blind lust for sexy high-tech death. With a palette of black, white and dripping acid green, LUDO uses the insidious gloss of advertising and branding to slide his messages into the street where no one is paying attention. Until they do. ~
Steven P. Harrington and Jaime Rojo
1. One reason you make art:
To enjoy life.


2. The last good movie you saw:
Maybe the documentary on Gator's life, "Stoked: The Rise and Fall of Gator". Despite his story, it reminded me of some good things.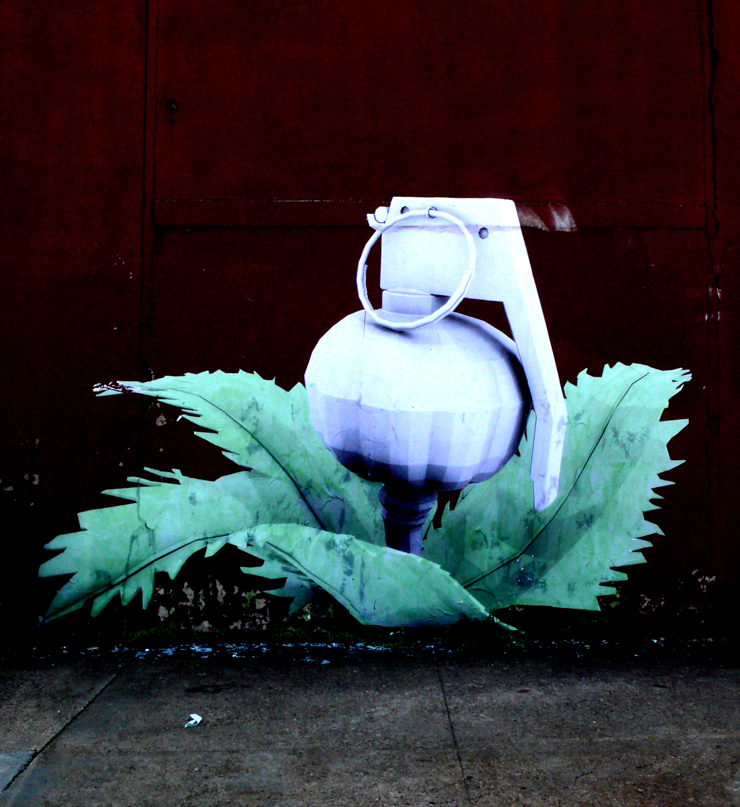 3. Something you've always wanted to do, but have yet to:
Quit my "alimentary" job.


4. Favorite country or city visited:
New York.


5. A few words that sum up your philosophy on life:
Keep it simple and in its right place.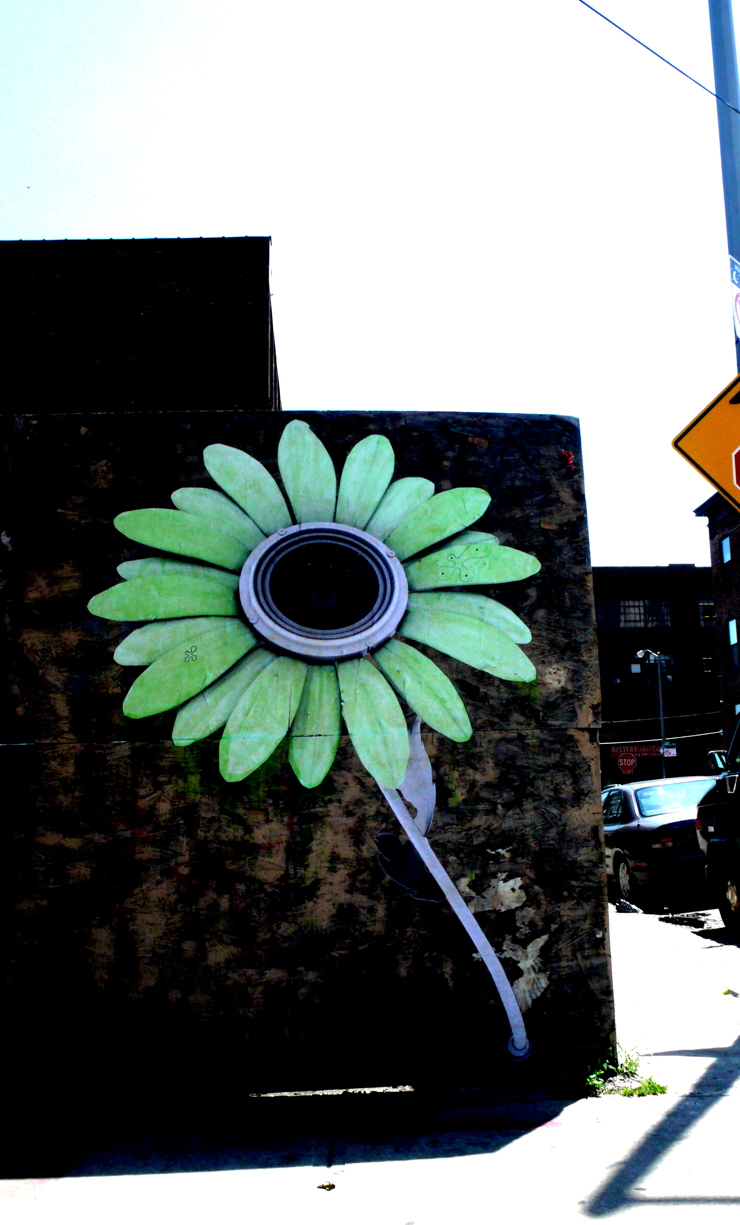 6. Something you want the world to know about you:
Nothing really - it's already on FaceBook.


7. Something that annoys or frustrates you about people:
Self-pride.  Also I hate people that speak more than they act.


8. Something that concerns you:
So many things, where to start ?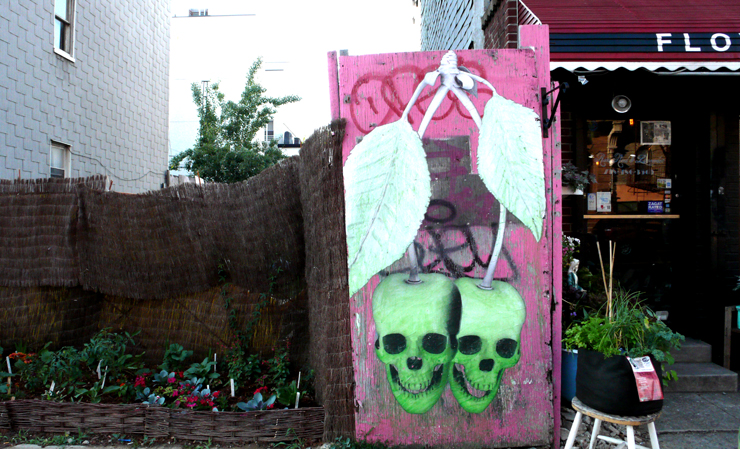 9. Artists you admire:
My son.


10. Favorite quote(s):
"I did not have sexual relations with that woman, Miss Lewinsky."
More seriously and in French:
" Vivre, c'est agir ; agir c'est produire ; produire, c'est tirer de soi quelque chose d'égal à soi." - Henri-Dominique Lacordaire


11. The first record or CD you ever bought? The last album you downloaded?
The first CD might be "BAD", by Michael Jackson - I think my father bought it for me.
Last one downloaded was the last Radiohead.


12. Something you do when you're procrastinating?
I swap. Basically I hate things that last too long.


13. What is your most defining characteristic?
I use green color.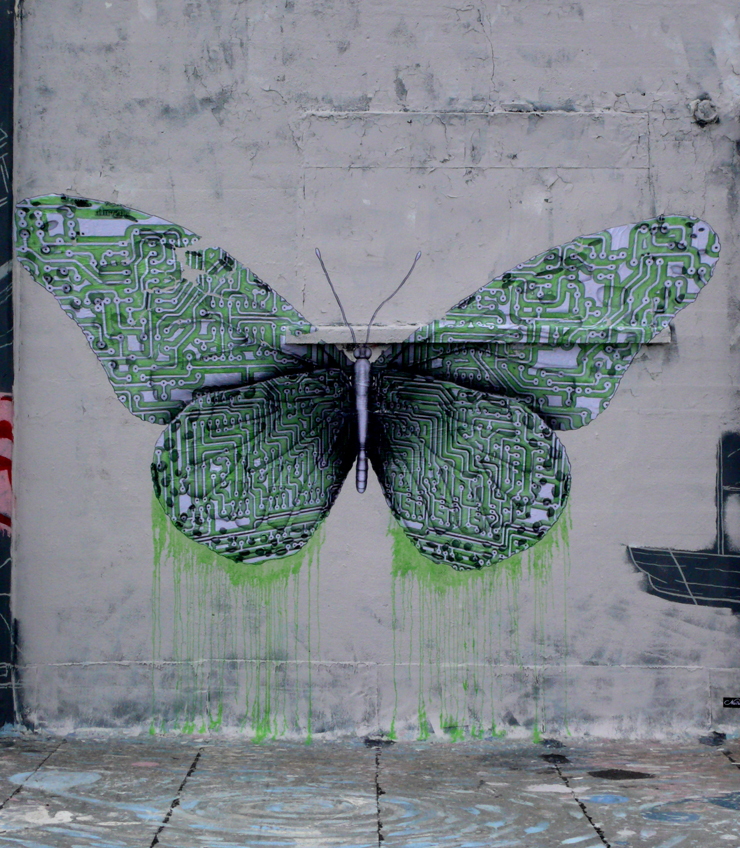 14. What is your greatest fear?
Sometimes I dream about having a car crash.


15. The moment you realized you were an 'artist':
When it was written on bills.


16. Your greatest quality:
I heard I was a hard worker. Don't know if it's a quality though...


17. Something you wish you could change or alter about yourself:
No idea, I'll ask my wife.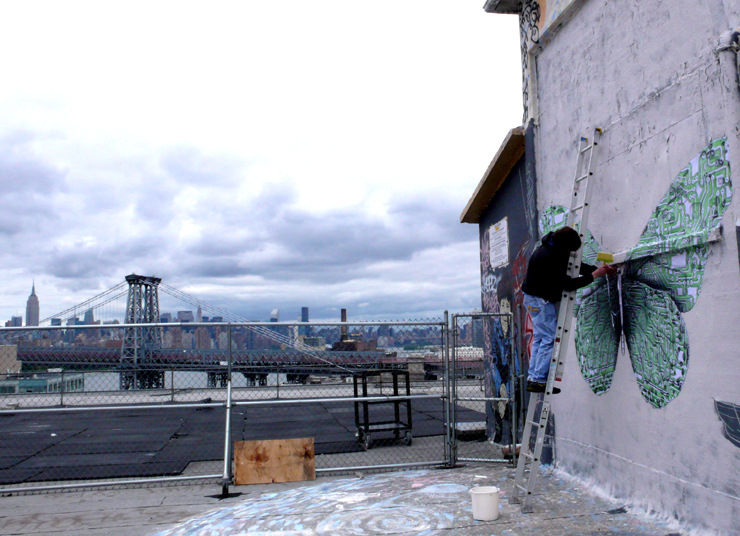 18. What is the biggest risk you've ever taken and was it worth it?
Maybe quit a regular well paid job to focus on my art.  100% definitely worth it.



19. Something you wish you had known five years ago:
No big things, I'm ok like that.


20. What do you hope to accomplish in the next five years of your life?
Keep the spirit, motivation. I wish to make more and more…

All photos © Jaime Rojo
You can see LUDO's work in the new group show, "Street Art Saved My Life: 39 New York Stories"
Curated by Steven P. Harrington and Jaime Rojo, founders of Brooklyn Street Art
In collaboration with ThinkSpace Gallery
Opens at C.A.V.E. Gallery, Friday August 12th 6-10pm
Runs until September 4th
C.A.V.E. Gallery
www.cavegallery.net