Back Talk: A Conversation with Kid Acne
Juxtapoz // Tuesday, 02 Aug 2011
1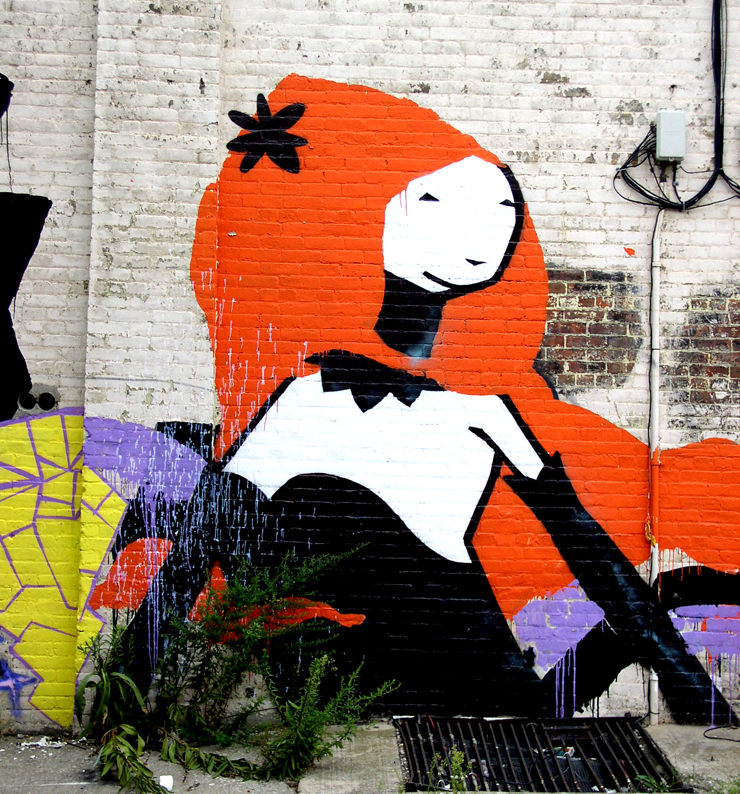 Look out for the stabby ladies of Kid Acne in the doorway amid a sea of graffiti tags; that's where they wait, anchored in a jedi stance with swords drawn and ready for a tumble. Artist, illustrator and hip-hop musician, the prolific Sheffield native has proffered his easy going humor around the world through art products, print projects, and shows, including the current solo extravaganza at his hometown museums' Millennium Gallery. With almost two decades swimming in D.I.Y, graffiti, zines, record sleeves, and video, each character born from fine artist Kid Acne's imagination is a happy accident with a back story that brings them to life, and possibly to make a bit of trouble. ~ Steven P. Harrington and Jaime Rojo
1. One reason you make art:
It's the only way I know.   


2. The last good movie you saw:
"Valhalla Rising"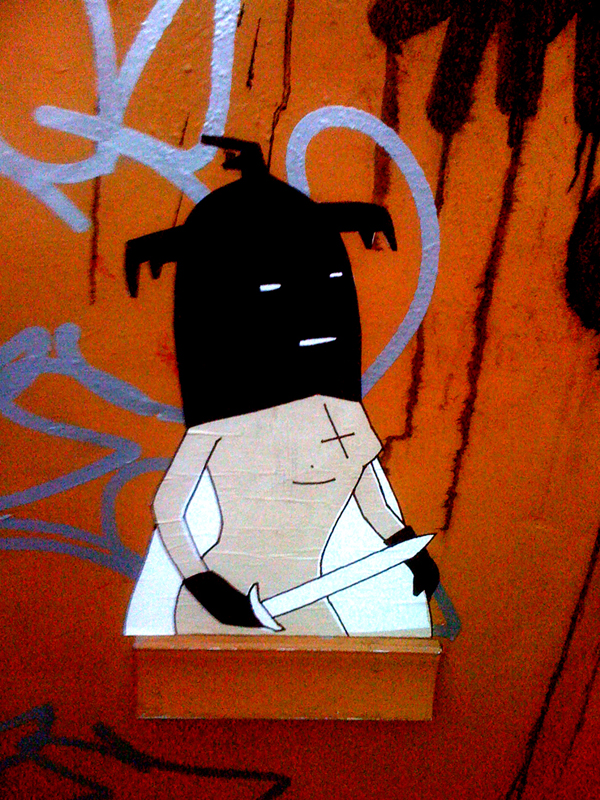 3. Something you've always wanted to do, but have yet to:
Set up my own studio.  


4. Favorite country or city visited:
London / Paris / New York / Barcelona. 


5. A few words that sum up your philosophy on life:
Why do today what you can put off until tomorrow. 


6. Something you want the world to know about you:
I did my best. 


7. Something that annoys or frustrates you about people:
People who get bored and expect entertaining.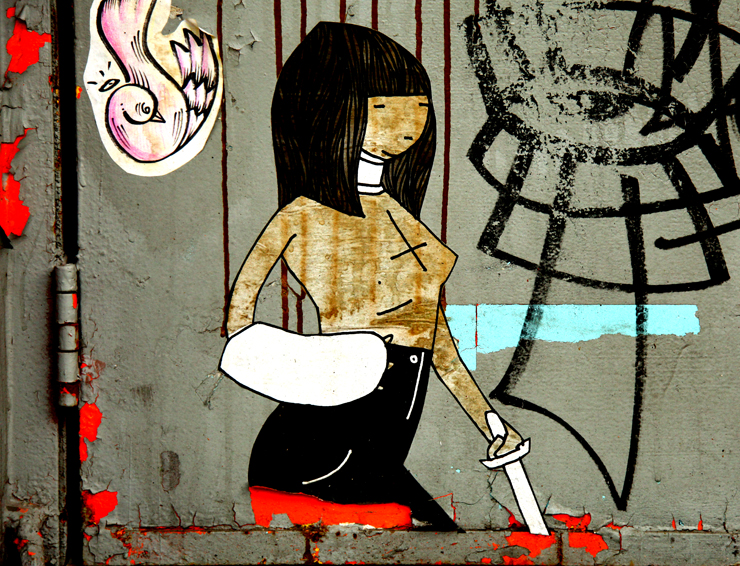 8. Something that concerns you:
I try to block it all out with music or alcohol.  


9. Artists you admire:
The prolific ones with their own style. 


10. Favorite quote(s):
Those who don't get it ain't supposed to.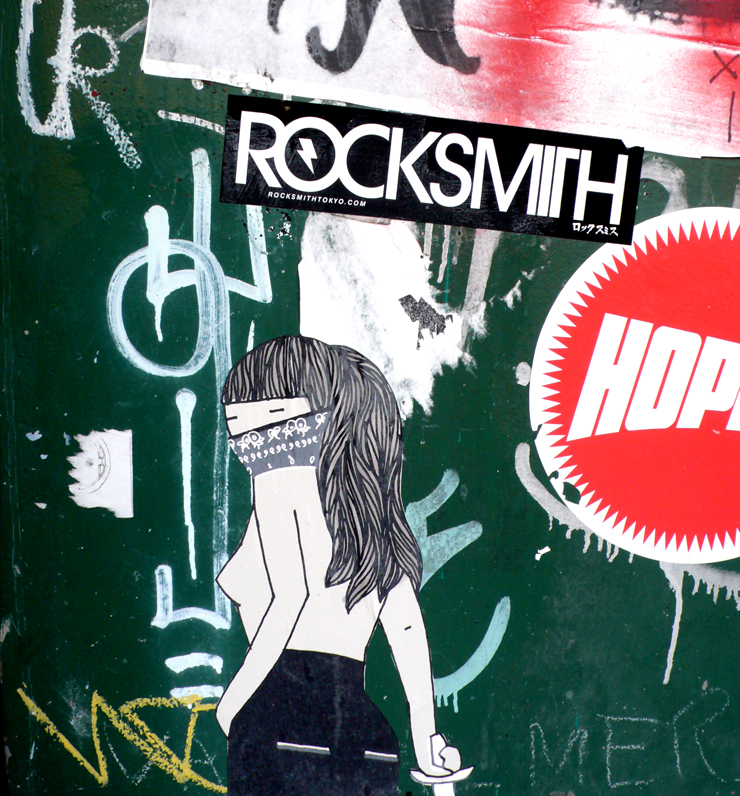 11. The first record or CD you ever bought? 
"Walk Like An Egyptian", "Living On A Prayer" and "The Final Countdown". I bought them all on 7" on the same day in 1986.


12. Something you do when you're procrastinating?
You mean procrasturbating? 


13. What is your most defining characteristic?
Procrasturbating.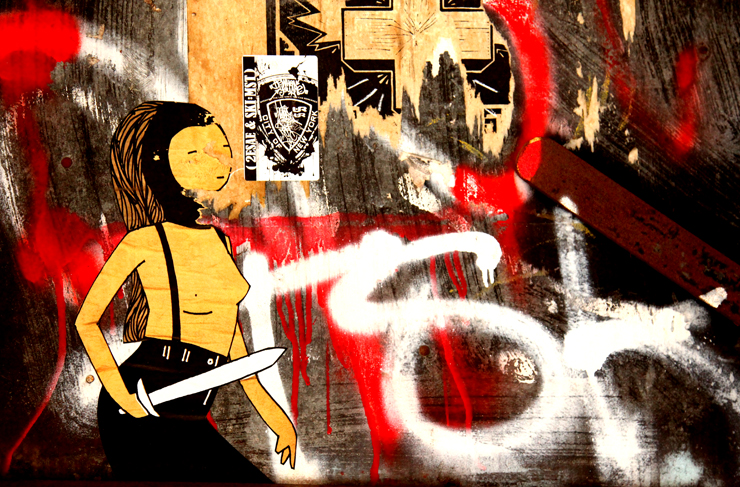 14. What is your greatest fear?
It might drop off one day. Either that or I'll go blind. 


15. The moment you realized you were an 'artist':
When I drew a picture and it looked like Garfield. 


16. Your greatest quality:
I have no idea. 


17. Something you wish you could change or alter about yourself:
I'm working on it. 


18. What is the biggest risk you've ever taken and was it worth it?
I'm too cautious to take risks, slow and steady all the way.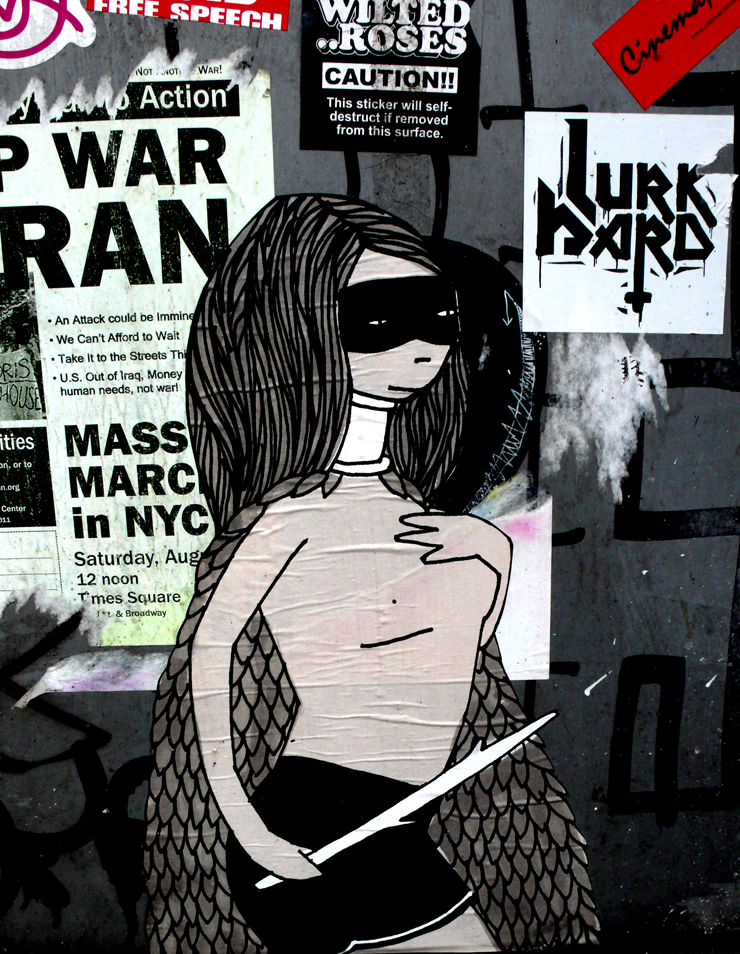 19. Something you wish you had known five years ago:
It won't last so make the most of it. 


20. What do you hope to accomplish in the next five years of your life?
Making the most of it.

All photos © Jaime Rojo
You can see Kid Acne's work in the new group show, "Street Art Saved My Life: 39 New York Stories"
Curated by Steven P. Harrington and Jaime Rojo, founders of Brooklyn Street Art
In collaboration with ThinkSpace Gallery
Opens at C.A.V.E. Gallery, Friday August 12th 6-10pm
Runs until September 4th
C.A.V.E. Gallery
www.cavegallery.net