Back Talk: A Conversation with Jan and Bruce of Corey Helford Gallery
Juxtapoz // Thursday, 21 Jul 2011
1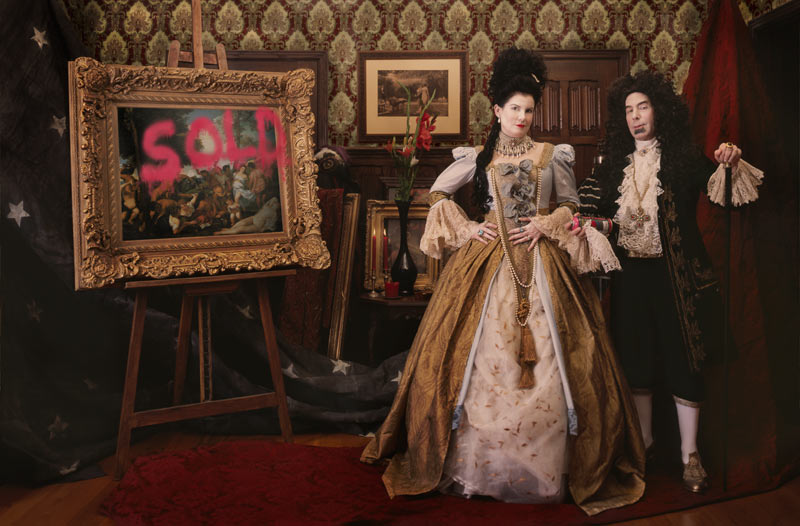 This summer, Corey Helford Gallery of Culver City celebrated its 5th Anniversary with a group exhibition showcasing some of the artists (such as

Amy Sol, Alex Pardee, Hush, Greg "Craola" Simkins, Nick Walker, Todd Schorr, and others)

their space has dedicated to exhibiting this half decade. We talked to the gallery owners about the past 5 years, and what they are learning along the way.
1. One reason you make art:

One reason we LOVE art is because it's a reflection of who you are, implied by your selection.  Everyone is a curator in their own home.

2. The last good movie you saw:

The King's Speech - simple, small, effective.


3. Something you've always wanted to do, but have yet to:

An around-the-world year, traveling from art fair to art fair.


4. Favorite country or city visited:

London.   The Tate Modern, Thai food at Patara on Greek Street, West End theaters, walking at night.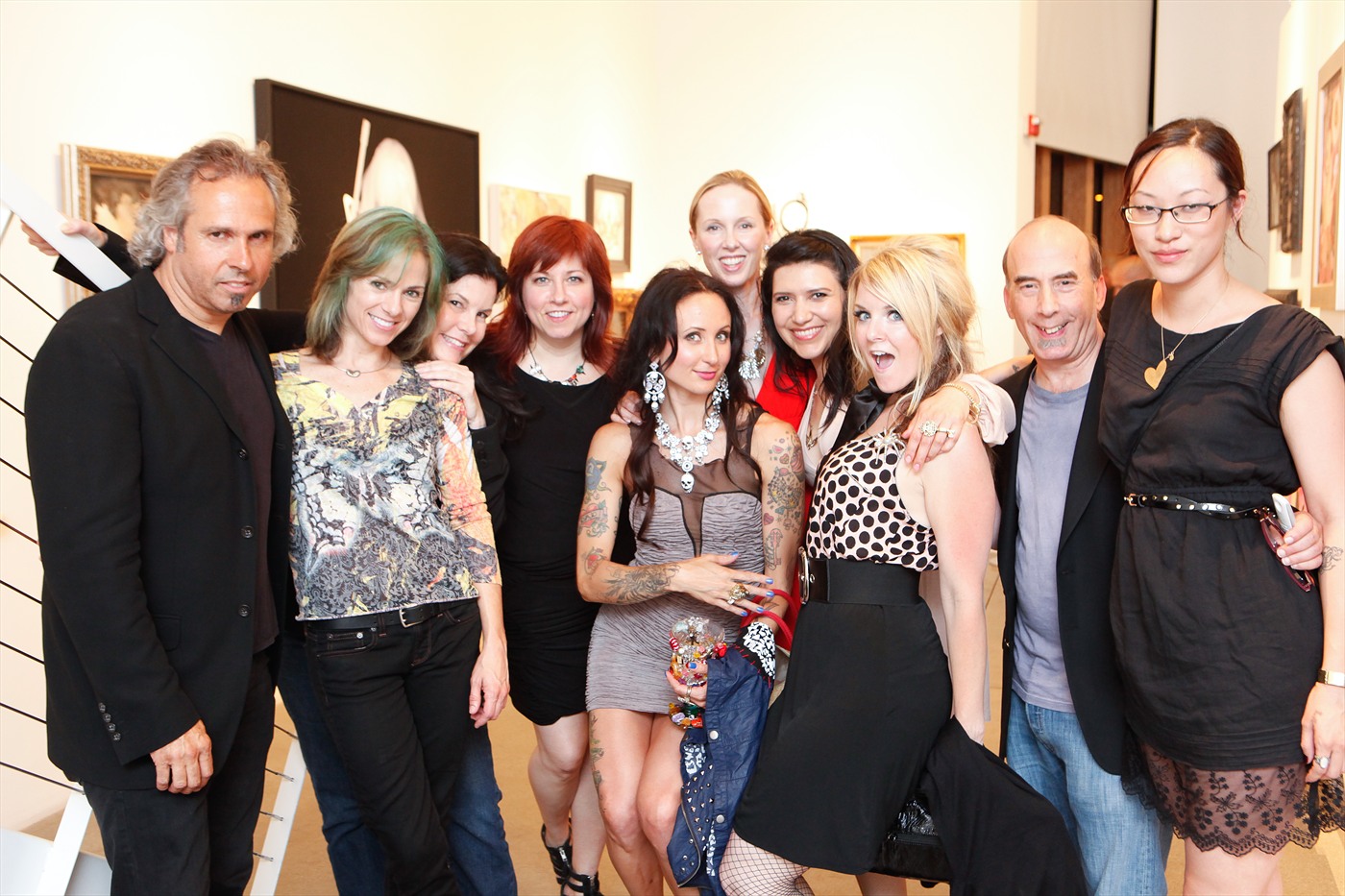 5. A few words that sum up your philosophy on life:

You don't find happiness; happiness comes with you.   And money, money will find you.

6. Something you want the world to know about you:

We're serious about art.  Period.


7. Something that annoys or frustrates you about people:

When people think they have to pretend to be big collectors to be treated well by a gallery. We just want to know you love art.  That's where the connection begins.

8. Something that concerns you:

The concept that art HAS to be confusing or beyond understanding to be great art.  That's the basis of elitism in art.

To make people feel stupid.   Art can be populist and literal and relatable or anything it wants to be.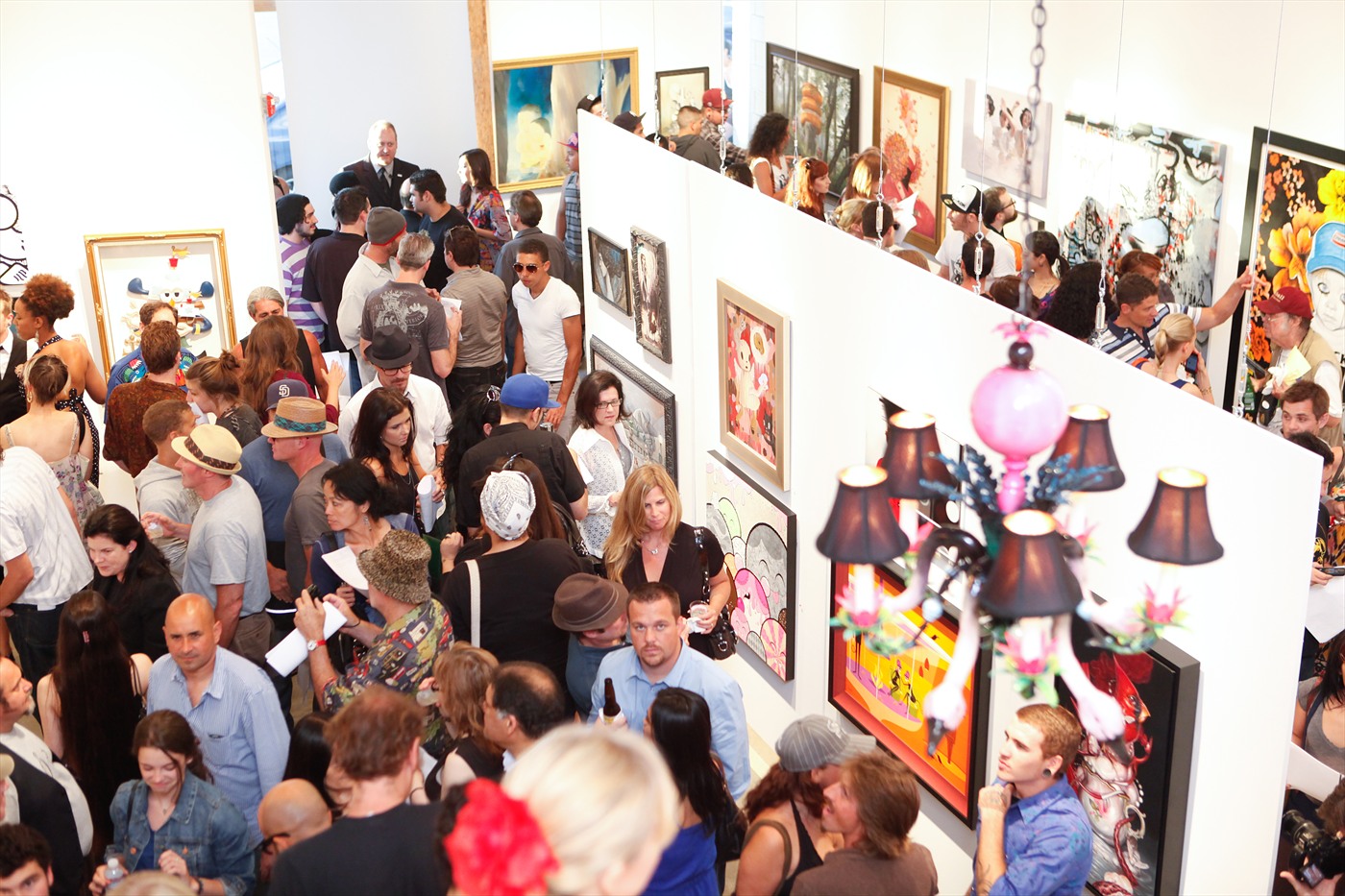 9.  Artists you admire:

Goya, Warhol, Whistler (check out his landscapes), Frazetta.  So many.  Obviously, you have to be dead before we can admire you because while you're alive you still have time to fuck it up.


10. Favorite quote(s):

"We are never so stupid as when we're trying to be smart." - Linus (from "Peanuts" by Charles Schulz)

11. The first record or CD you ever bought? The last album you downloaded?

Jan:  "Thank You For Lettin' Me Be Mice Elf, Again" - Sly and The Family Stone;  Bruce:  "Victory At Sea" (soundtrack from old documentary TV series)  Last music downloaded:  DJ Free The Robots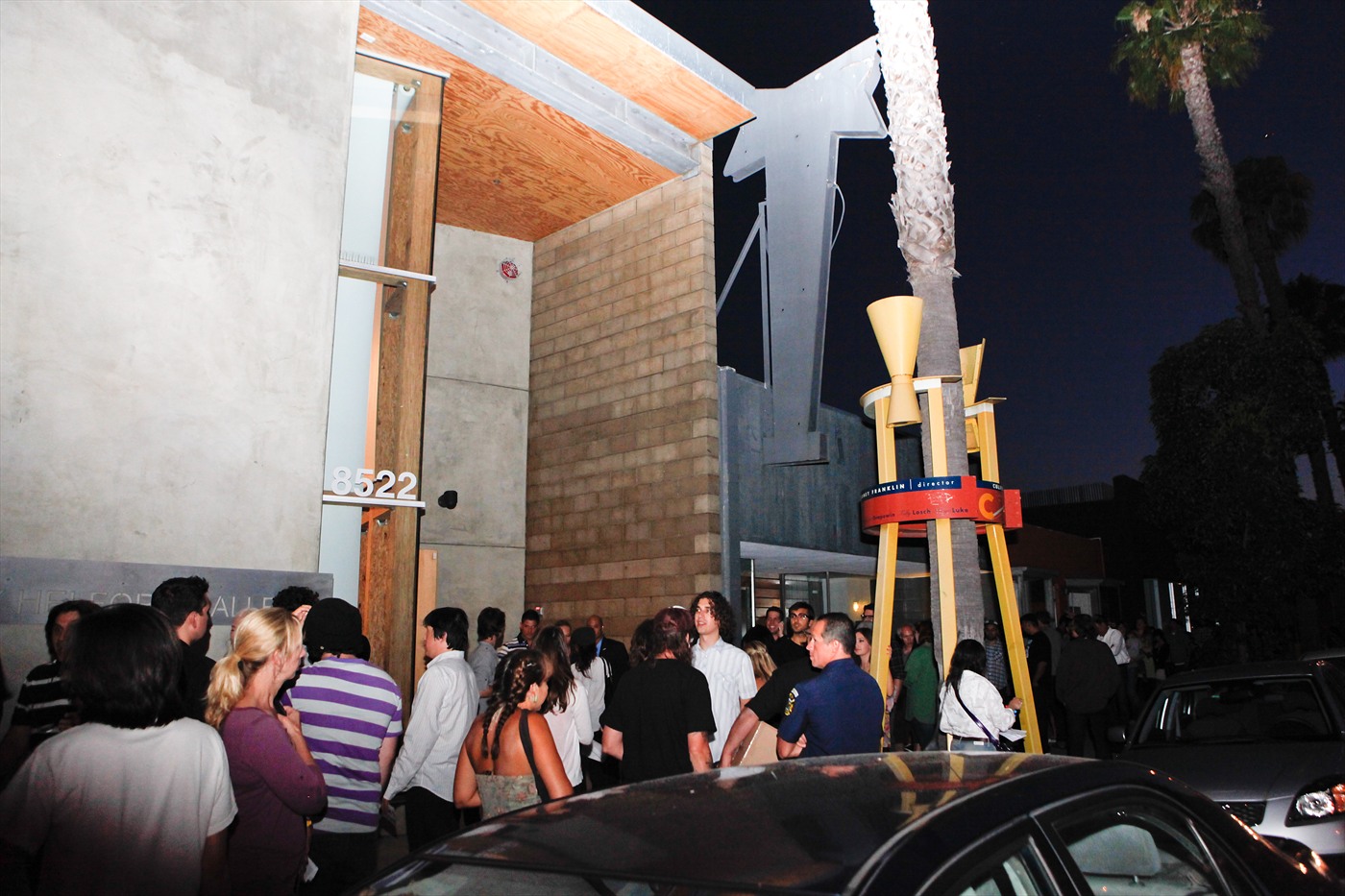 12. Something you do when you're procrastinating?

Work on the wrong things.

13. What is your most defining characteristic?

As a couple, we're a very nice juggernaut.


14. What is your greatest fear?

That we won't know when to stop.

15. The moment you realized you were an 'artist':

Change that to "moment you realized you loved art."  
Jan:  When I realized that a painting could move me like a rock and roll song.

16. Your greatest quality:

Bruce:  I could say "modesty" but that would be a cliche and I'm too smart to use cliches.  Ooh, smart!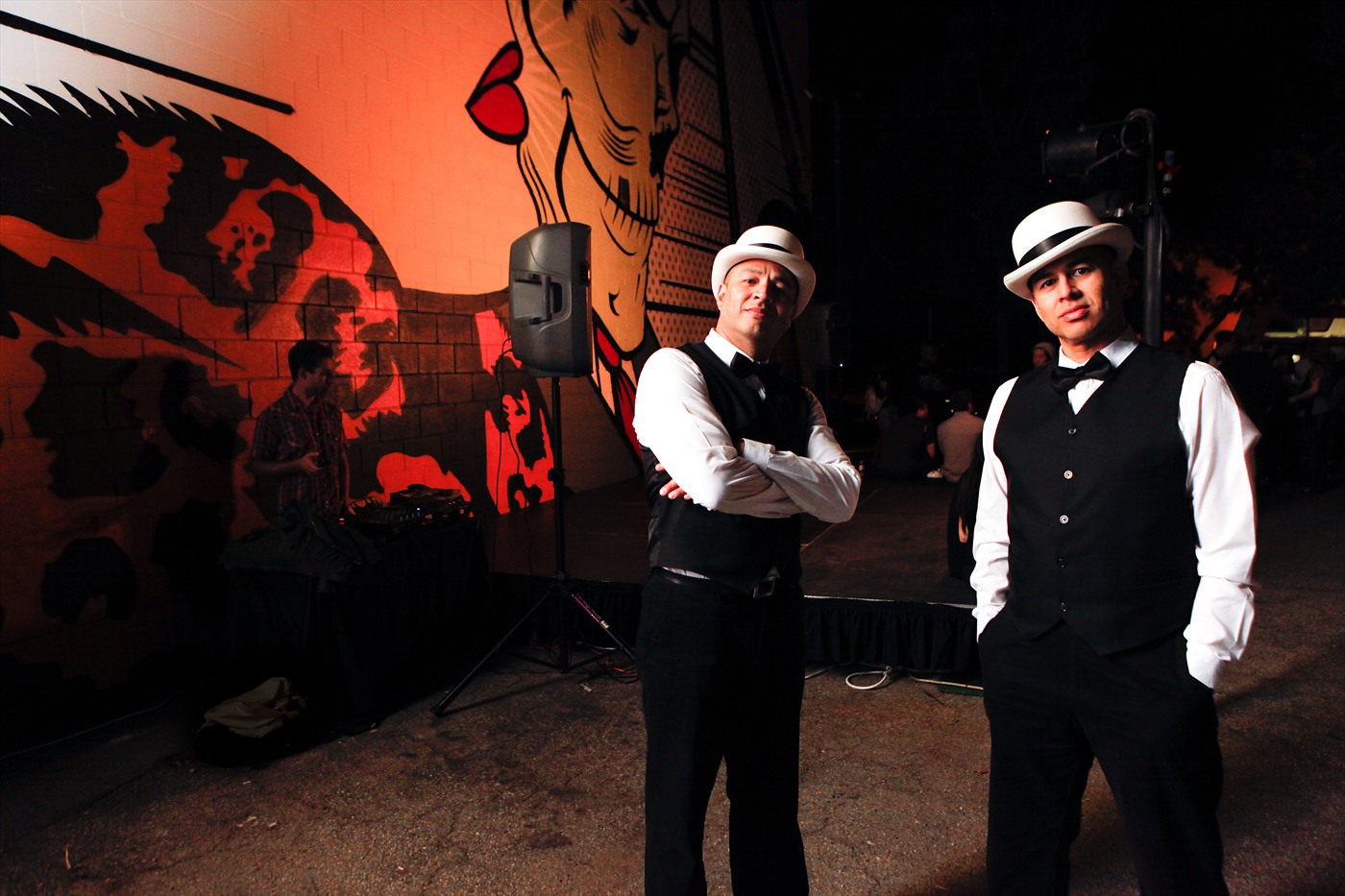 17. Something you wish you could change or alter about yourself:

We wish we could make everyone happy, but that's unrealistic - so being more realistic.


18. What is the biggest risk you've ever taken and was it worth it?

As gallerists - Our Bristol Museum exhibition in 2010.  It was outrageously expensive and way beyond our experience - but it changed the gallery and the UK and European perception of US contemporary artists immensely.  The ripples are still being felt in the acceptance by continental audiences of all the overseas exhibitions being staged by gallerists
in our scene now.

19. Something you wish you had known five years ago:

How hard running a gallery would be.  You have to love it a lot because it totally encompasses your life.

20. What do you hope to accomplish in the next five years of your life?

We hope to learn how hard running a gallery is in the second five years.  We'll get it eventually.

Gallery photos by Sam Graham
Portrait by Chris Anthony
http://coreyhelfordgallery.com