Back Talk: A Conversation with Indigo
Juxtapoz // Monday, 29 Aug 2011
1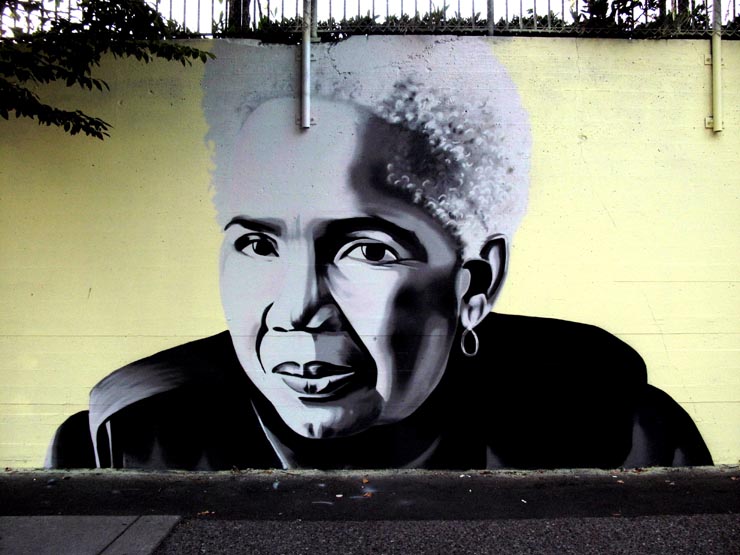 Vancouver based Street Artist Indigo works in emotion and poetry and sometimes even the woods. Raised in a log cabin by artists and activists, Indigo knew the forest long before she began painting on the street. In your head without getting in your face, the lifetime dancer celebrates the human form and it's expressive ability, often putting her poetic, somewhat melancholic portraits in unusual locations where they will likely be seen by few.  For Indigo, performance art and Street Art are parts of a highly personal interdisciplinary route, and she's not finished exploring yet.
~ Steven P. Harrington and Jaime Rojo
1. One reason you make art:

Because I was made for this.  I don't think I could stop if I tried.
2. The last good movie you saw:

I don't really watch a lot of movies these days but I did see "The Way Back" while flying somewhere over Africa in May and I really enjoyed it.  I may or may not have cried a bit on the plane.  People may or may not have looked at me strangely.  I probably didn't care.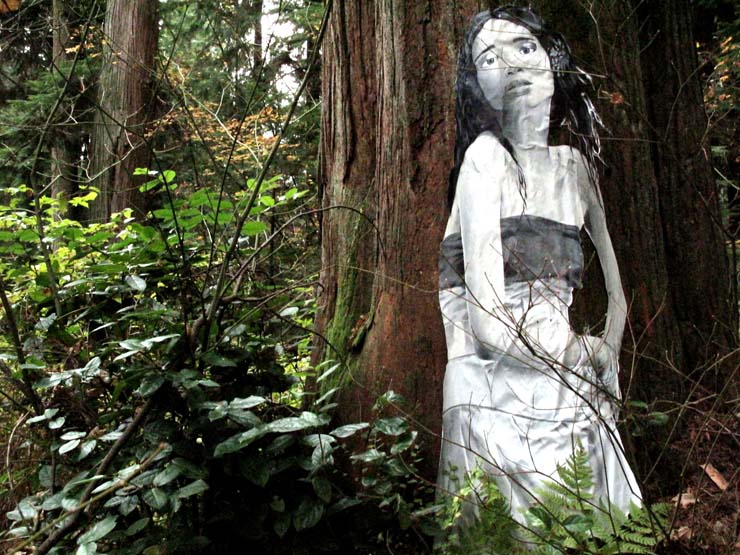 3. Something you've always wanted to do, but have yet to:

I'd really like to travel and paint in Asia.  

4. Favorite country or city visited:

I just finished a 6 week residency at /A WORD OF ART in Cape Town and had the best time of my life.  Definitely at the top of the "places I want to live in at some point" list.  New York is up there on the list as well, and San Francisco.

5. A few words that sum up your philosophy on life:

In the words of Tankwa Town Jesus: "Challenge yourself."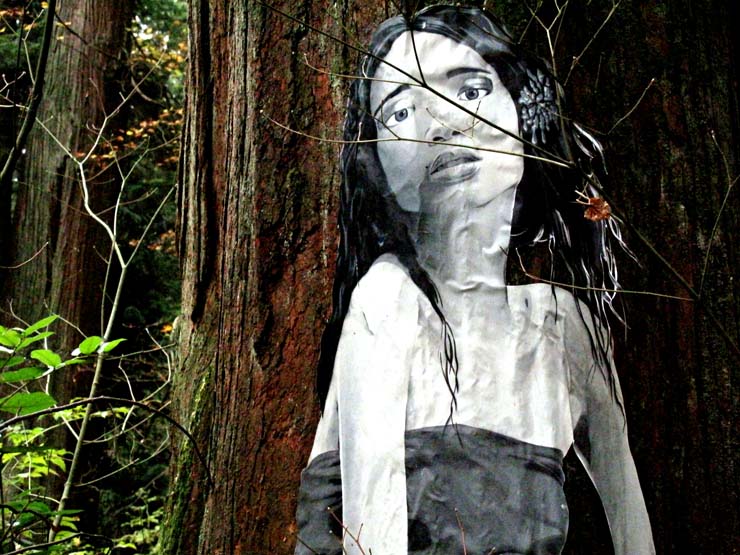 6. Something you want the world to know about you:

Substance over hype, always.
7. Something that annoys or frustrates you about people:

I get really annoyed when I'm stuck behind slow walkers, and wandering groups of tourists.

8. Something that concerns you:

I am concerned that most people are sheep - and that competent leaders seem to be few and far between.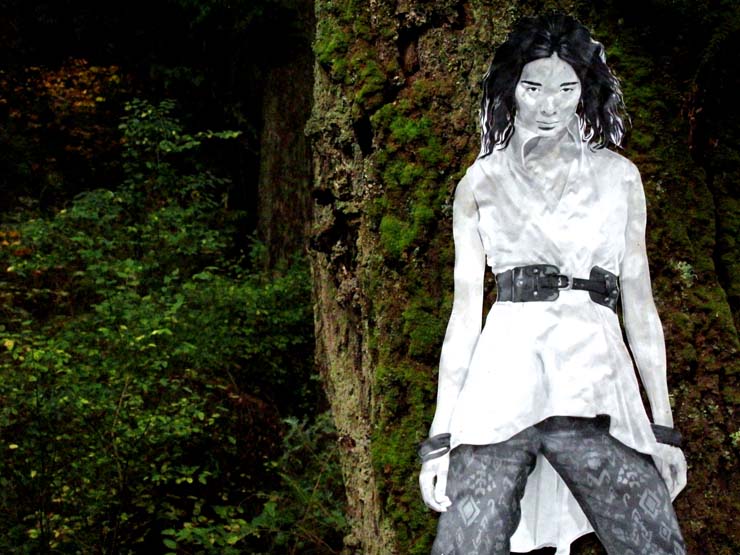 9. Artists you admire:

I admire everyone who has the courage to spend hours, weeks, months and years turning thoughts and feelings into things, then putting them out into the world for others to respond with love or hate or complete indifference.  I admire anyone who has the integrity to create for themselves, first and foremost.  I admire those who are constantly pushing themselves to try new ideas, use new mediums, reach out to new audiences and immerse themselves in uniquely challenging experiences.  I admire everyone who has taken a leap of faith, fallen into dark and swirling waters and after what often seems like a lifetime of struggle, reached the sunshine on the other side - only to do it all over again.

10. Favorite quote(s):

"The Universe has shouted itself alive. We are one of the shouts." - Ray Bradbury

11. The first record or CD you ever bought? The last album you downloaded?

The first album I bought was on cassette tape - MC Hammer, "Too Legit to Quit."  I also had New Kids on the Block on cassette around the same time, but that was a gift from my parents.  The first CD I bought was Green Day, "Dookie".  The last album I've acquired was actually a purchase, not a download - I went to see The Traveling Band while I was in London in May and was so impressed that I picked up their latest release "Screaming is Something". My good friend David Shillinglaw did the album artwork and it looks and sounds amazing.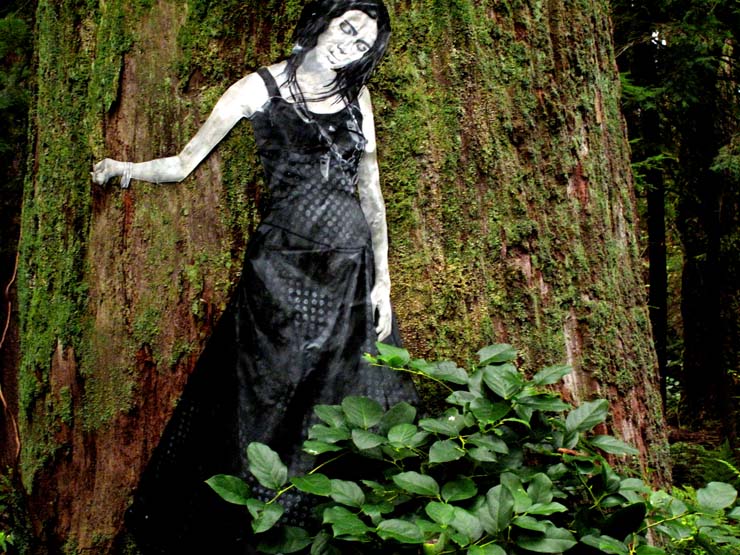 12. Something you do when you're procrastinating?

Explore the Internets.  Talk to strangers.  Smoke cigarettes.  Write lists.  Daydream.


13. What is your most defining characteristic?
I am never not working.  I have a hamster wheel for a brain, and I gave up on sleep long ago.
14. What is your greatest fear?
I am scared of falling from heights.  I have never jumped off a diving board, and probably never will.

15. The moment you realized you were an 'artist':

I don't think there was ever a moment of realization.  I have always been, will always be, could not be otherwise.

16. Your greatest quality:

Kindness.

17. Something you wish you could change or alter about yourself:

I would like to eventually be in a more balanced place, in life and work.  At some point in life I would like to move away from all or nothing, and find some middle ground.  Even if it only happens every once in a while.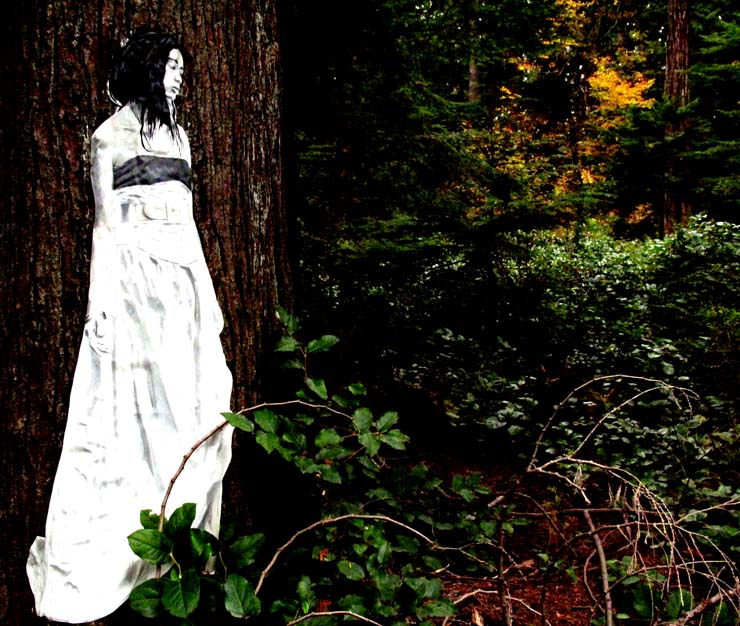 18. What is the biggest risk you've ever taken and was it worth it?

Quitting my secretarial job to make a living with my hands and my heart and my eyes.

19. Something you wish you had known five years ago:

That eventually it gets better.  And that I am strong enough to move on.

20. What do you hope to accomplish in the next five years of your life?

I'm becoming increasingly aware of the potential for positive change that exists if we as a global network of creatives pool our minds and hearts and resources to manifest local action in communities around the world - and I would like to do as much as I can to be a part of it.  The next five years of my life will be spent traveling, creating, teaching, learning - helping bring color, love and light to both urban and rural spaces, encouraging collaboration between like-minded creatives and nurturing social change at home and abroad.  Oh, and I also want to learn how to play the guitar.
PHOTO CREDIT
# 1 © Indigo
#2-6 © Victoria Potter
You can see Indigo's work in the new group show, "Street Art Saved My Life: 39 New York Stories"
Curated by Steven P. Harrington and Jaime Rojo, founders of Brooklyn Street Art
In collaboration with ThinkSpace Gallery
Opens at C.A.V.E. Gallery, Friday August 12th 6-10pm
Runs until September 4th
C.A.V.E. Gallery
www.cavegallery.net