Back Talk: A Conversation with Gilf!
Juxtapoz // Thursday, 01 Sep 2011
1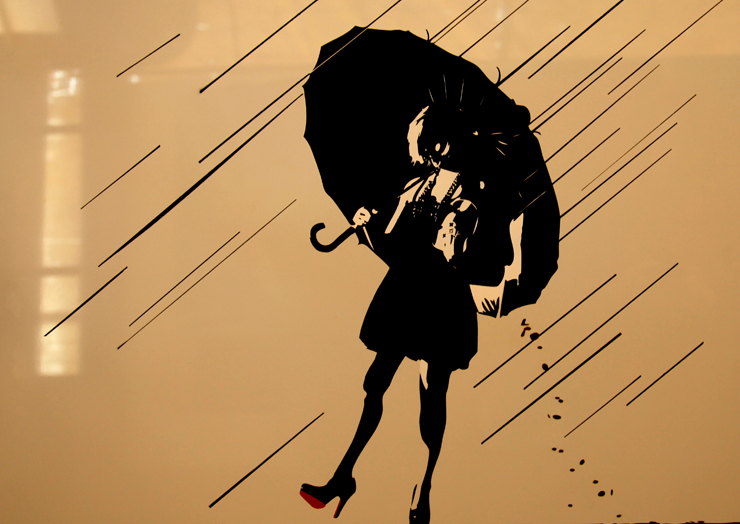 A newcomer with a political voice, Gilf! first caught our attention with a simple stencil of Betty White with the letters G-I-L-F next to it, making us think somebody had the hots for a golden girl. One example of the new storytelling that is bringing many people to the street, Gilf! wants street art to address bigger issues than self aggrandizement; like repression, freedom of speech, and GLBT rights. It will be interesting to see where the experimenting Gilf! develops the storylines, and how many more with similar intentions come out too. ~ Steven P. Harrington and Jaime Rojo
1. One reason you make art:
I make art to change people's perspectives, and to bring awareness to major issues that face our whole planet. I also do it to make people smile. Street art is an amazing tool that allows me to speak to people with whom I wouldn't get the chance in real life.

2. The last good movie you saw:
I'm a huge fan of Jean-Pierre Jeunet, although I somehow missed Delicatessen up until recently,  which was brilliant, of course. There is a magic to his work - he truly understands how to captivate and entertain with color timing and quixotic characters.

3. Something you've always wanted to do, but have yet to:
Wow, where to begin? How about covering depressed neighborhoods, towns, and cities with large scale beautiful artwork to inspire and uplift the people who need it most?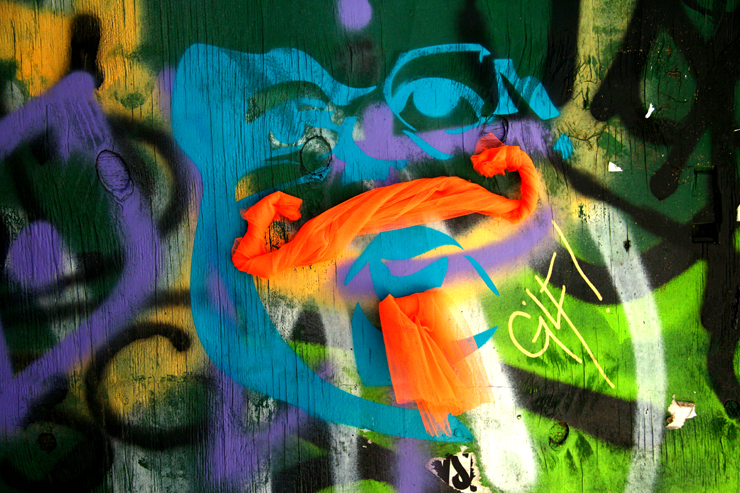 4. Favorite country or city visited:
Marrakesh was stunning, being out of my element was humbling and refreshing.
5. A few words that sum up your philosophy on life:
Go big or don't bother. Life is too short to do it half-assed.
6. Something you want the world to know about you:
This is a difficult question to answer as a street artist. I try so hard to protect my identity- but at some point with our world's continual evaporation of privacy you'll all know my height, weight, and what brand of tampons I buy.

7. Something that annoys or frustrates you about people:
Their apathy. I will never get over how many people really don't care about how they live their lives and the consequences of their actions.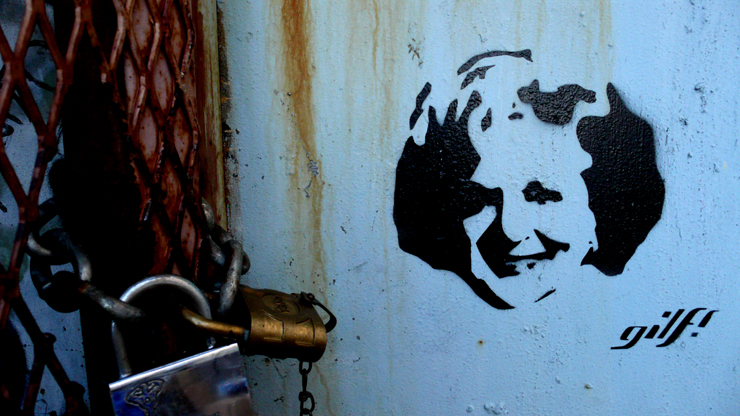 8. Something that concerns you:
The state of pop music.

9. Artists you admire:
Although her work is entirely different from mine, Swoon was the reason I started making street art. I admire the delicate and ultra feminine feel to her work, especially on the street. There was a piece right by my apartment a few years back and I looked at it every day in awe. Over time the energy that it gave me pushed me to start my own work. I had the chance to meet her the summer before last. She was humble and kind and took the time to talk to me while prepping for a show. I found her spirit to be as beautiful as her work. That to me is admirable above all.
10. Favorite quote(s):
"To not dare is to have already lost. We should seek out ambitious, even unrealistic projects... because things only happen when we dream." - Andrea Putnam
"The people who are crazy enough to think they can change the world are the ones that do." - Ken Segall

11. The first record or CD you ever bought? The last album you downloaded?
MC Hammer, "Please Hammer Don't Hurt 'Em" - it was a tape and I broke it because I listened to it so many times. Amazing.
The last Pandora station I created was Dragonette.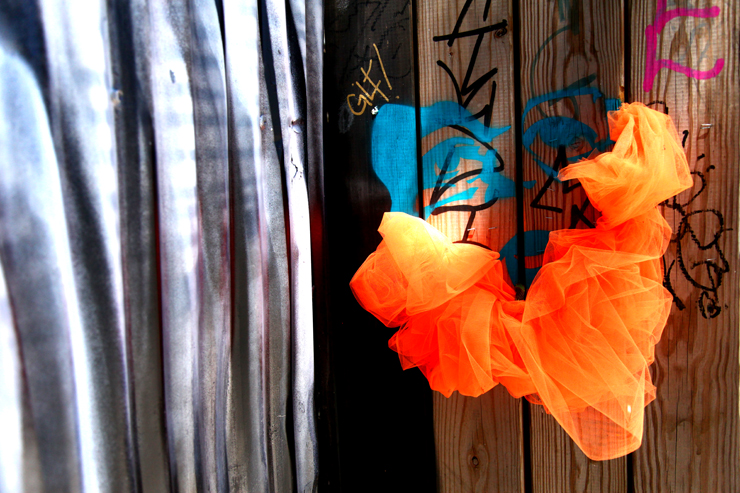 12. Something you do when you're procrastinating?
I don't clean, that's for sure. I wish I was one of those.

13. What is your most defining characteristic?
My indestructible work ethic.

14. What is your greatest fear?
What the world will look like in 50 years.

15. The moment you realized you were an 'artist':
There was never a specific moment; I don't really think like that.

16. Your greatest quality:
My objectiveness; Life is much less dramatic when you stop taking everything personally.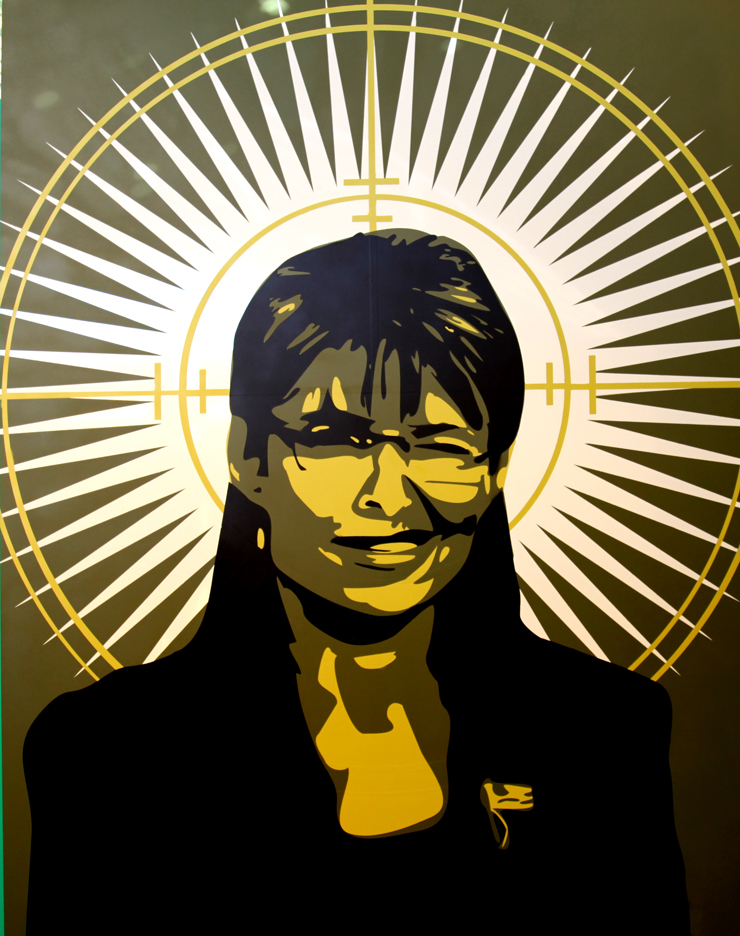 17. Something you wish you could change or alter about yourself:
I want wings, and to be invisible at a moment's notice.

18. What is the biggest risk you've ever taken and was it worth it?
Taking part in the Fountain Art Fair NYC 2011- the best move I've ever made.

19. Something you wish you had known five years ago:
The winning lotto numbers.
20. What do you hope to accomplish in the next five years of your life?:
I look forward to large public art installations, cross discipline collaborations, changing people's perspectives, creating positive change, and enjoying every minute of it... all while staying out of the slammer.
You can see Gilf!'s work in the new group show, "Street Art Saved My Life: 39 New York Stories"
Curated by Steven P. Harrington and Jaime Rojo, founders of Brooklyn Street Art
In collaboration with ThinkSpace Gallery
Opens at C.A.V.E. Gallery, Friday August 12th 6-10pm
Runs until September 4th
C.A.V.E. Gallery
www.cavegallery.net