Back Talk: A Conversation with Dabs Myla
Juxtapoz // Thursday, 11 Aug 2011
1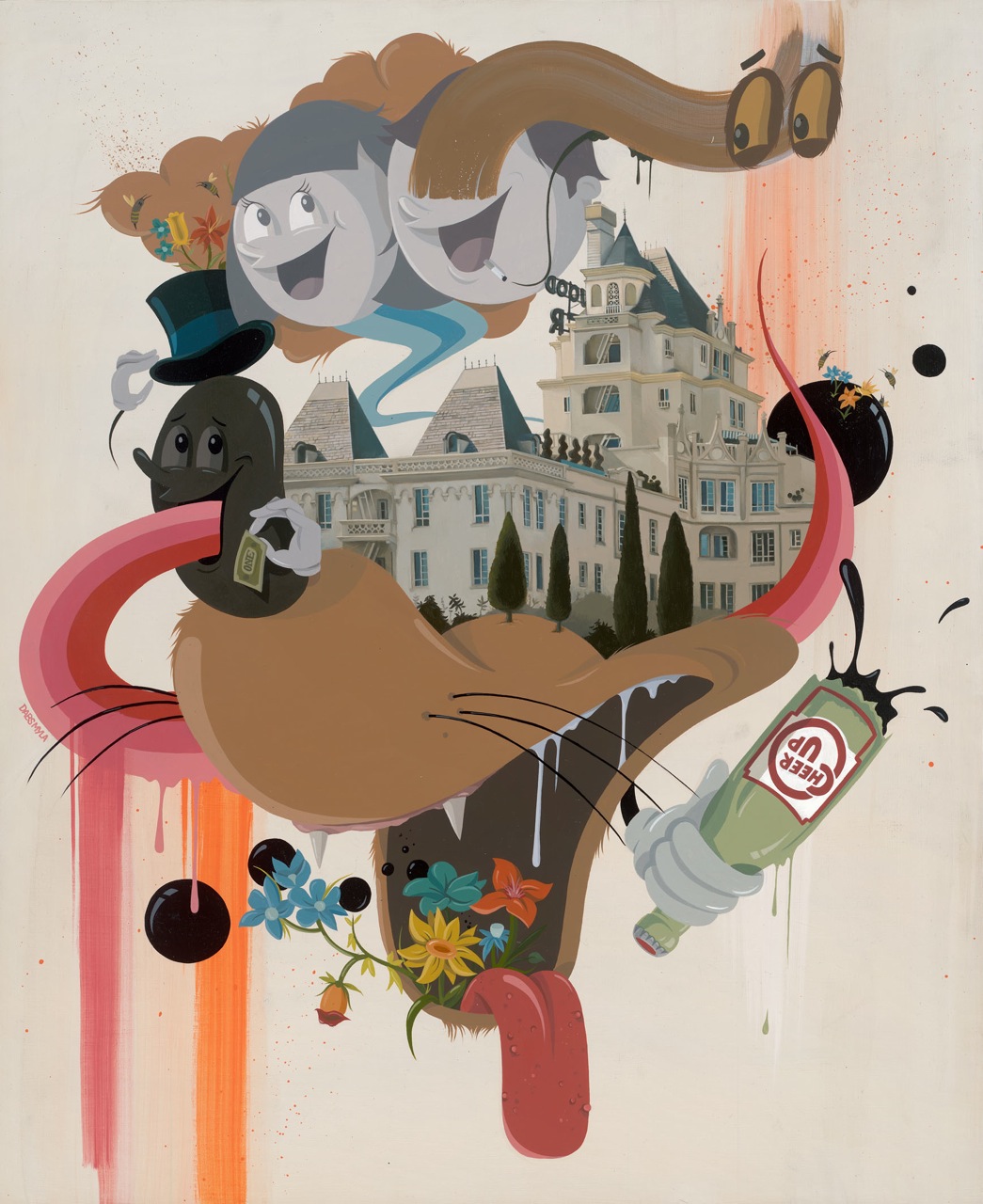 Thinkspace is pleased to present 'The Best Of Times', an exhibition featuring new works and multiple installations from the collaborative duo of Dabs Myla. 'The Best Of Times' will showcase a dozen new acrylic paintings on wood panel alongside a small collection of graphite works on paper. Their new series of paintings and drawings will be presented alongside close to 100 hand- painted installation elements ranging from old coffee tables and empty paint cans to teapots and ashtrays.

Check out our Studio Visit with Dabs Myla here.
1. One reason you make art: Each Other
2. The last good movie you saw: The final Harry Potter movie was pretty bad ass!!..Yup, we nerds like that!
3. Something you've always wanted to do, but have yet to: We have missed Christmas in Melbourne with our families for the past three years and we have a secret plan to one year arrive back there on the day and surprise them all!.. just like in a cheesy Christmas movie.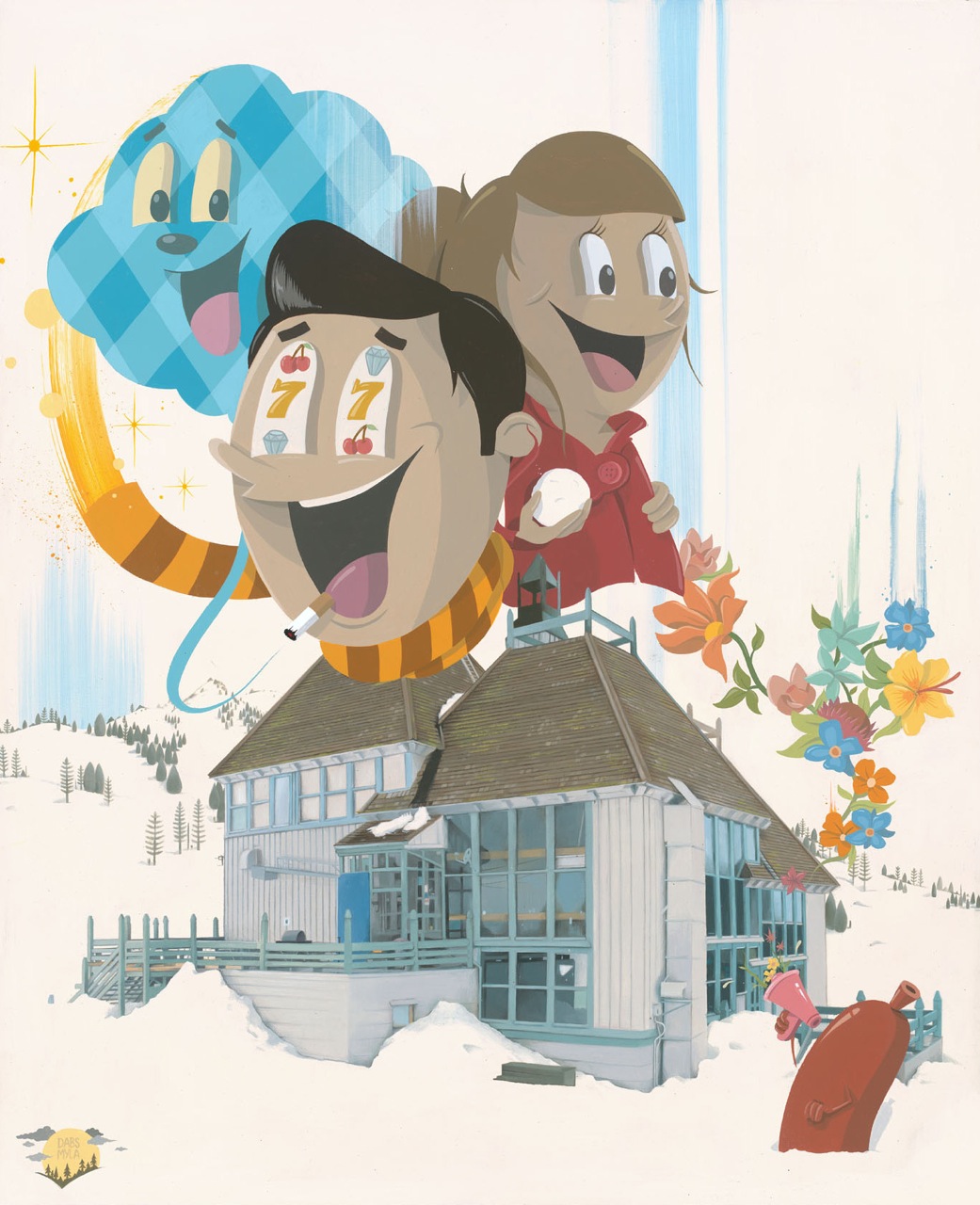 4. Favorite country or city visited: The United States of Awesomeness
5. A few words that sum up your philosophy on life: Eat good, sleep good, have fun and work hard!
6. Something you want the world to know about you: Sometimes we feel the world already knows a little too much....
7. Something that annoys or frustrates you about people: Not much, we are pretty tolerant to annoying things that people do!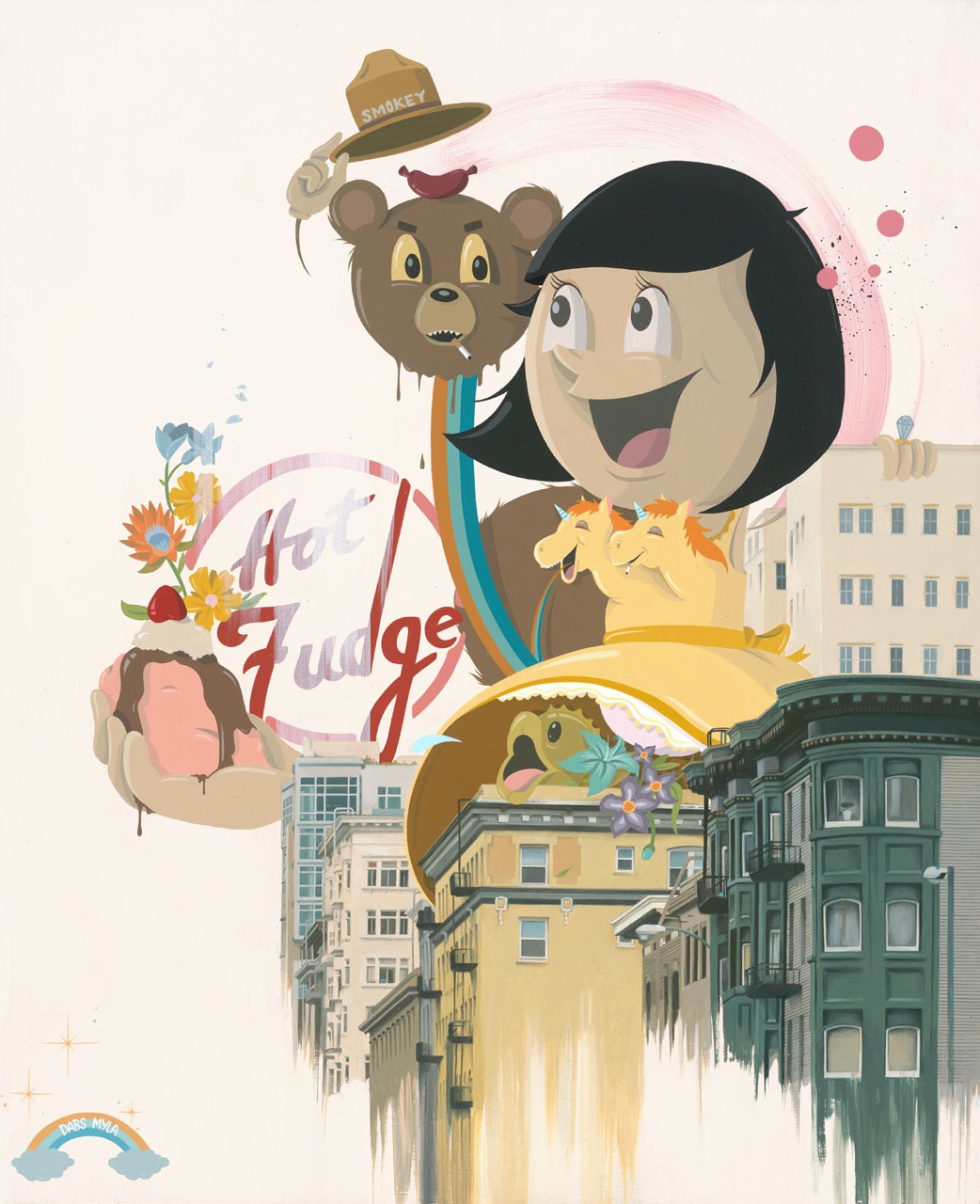 8. Something that concerns you: The blender breaking, because without smoothies we are kinda fucked.
9. Artists you admire?: Ones that work hard and have a true passion for what they make and are willing to push themselves to the limit, putting their whole life's energy into what they are doing!!....No half steppers!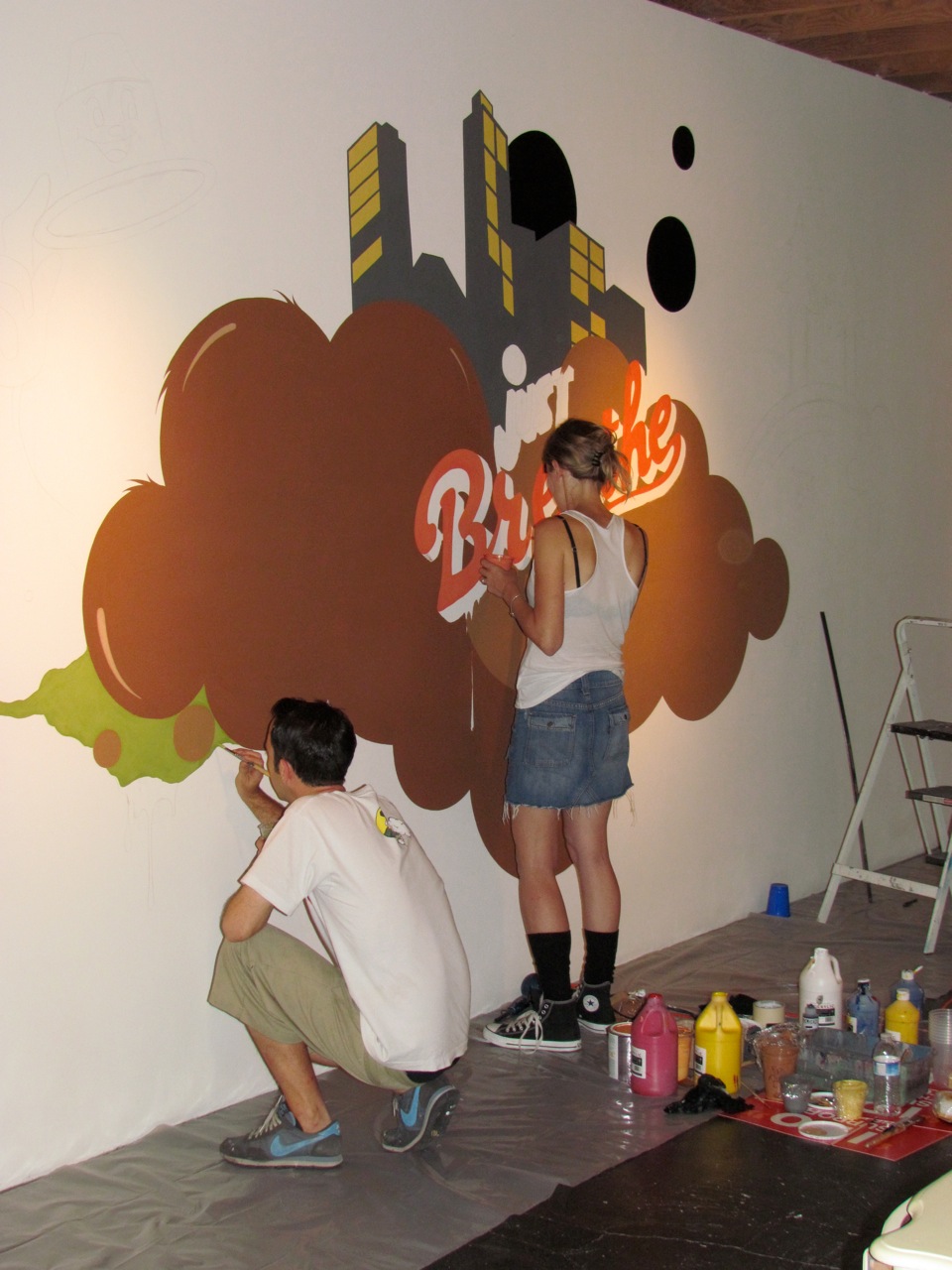 10. Favorite quote(s): The harder you work the luckier you get.
11. The first record or CD you ever bought? The last album you downloaded? The first album we bought together, once we started our relationship was Ween 'Quebec' and the last album we bought was Silver Jews 'Tanglewood Numbers'.
12. Something you do when you're procrastinating? This is pretty rare, but our secret passion is really trashy reality TV! We were totally hooked on Celebrity Apprentice a few months ago!!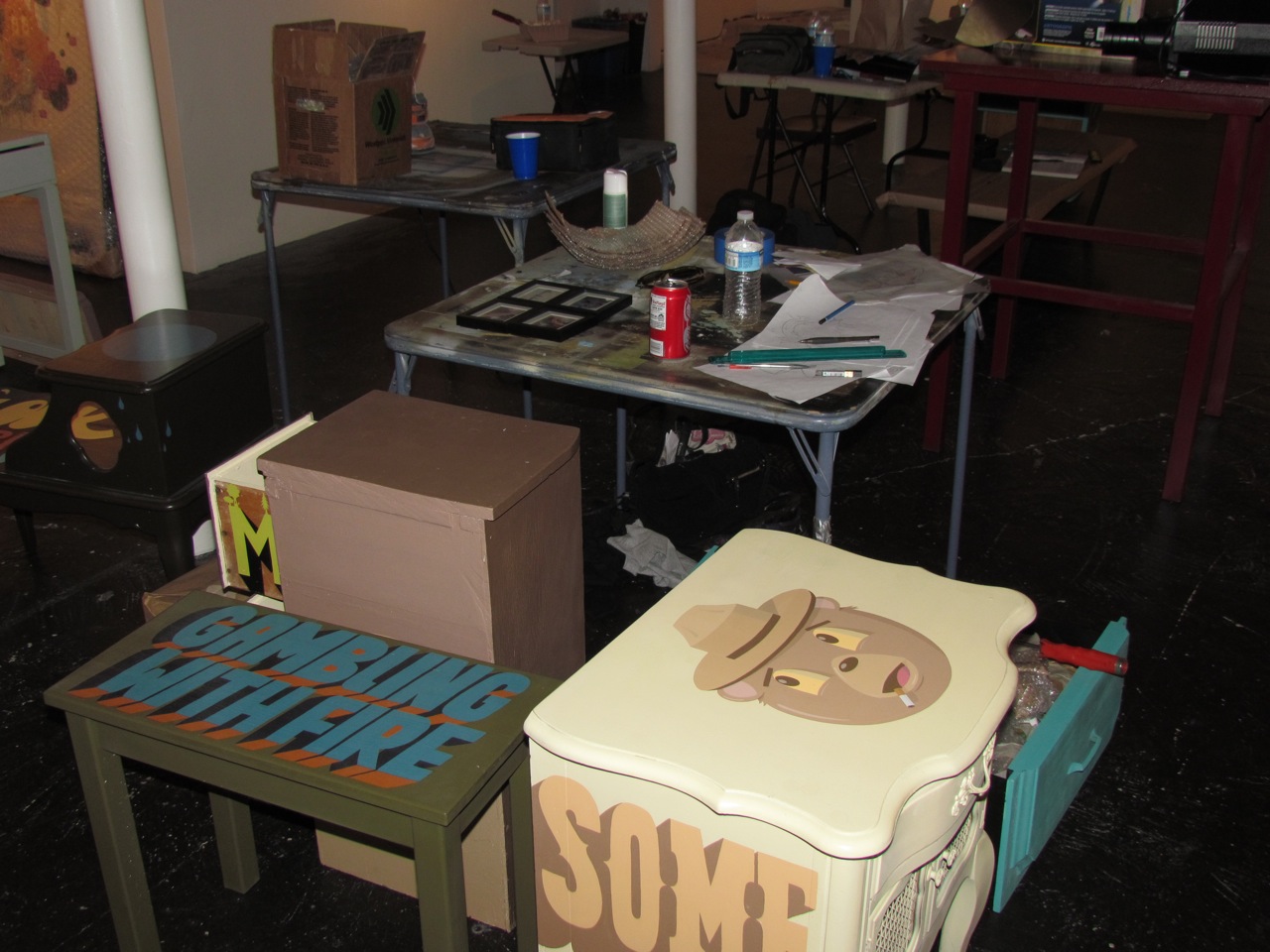 13. What is your most defining characteristic? Being a couple who paint graffiti and makes art together!
14. What is your greatest fear? Illness, deportation and earthquakes.
15. The moment you realized you were an 'artist': It was at different times in our lives for both of us, but we have both been drawing and into stuff like that since we were very young!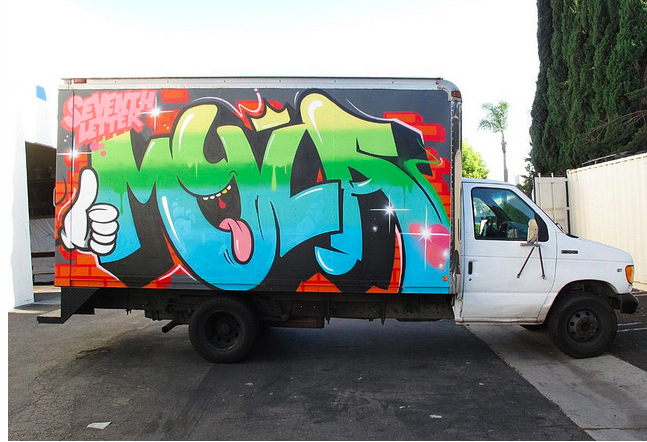 16. Your greatest quality: We are really positive people and generally we find the good in things. It takes a lot to get us down or to piss us off.
17. Something you wish you could change or alter about yourself: Just taking it a little easier sometimes!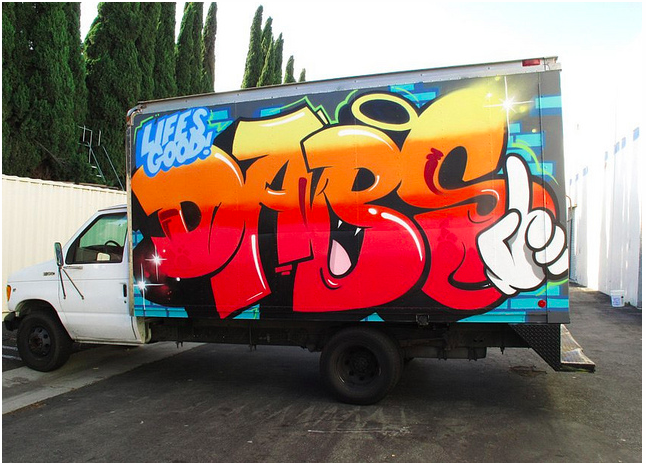 18.What is the biggest risk you've ever taken and was it worth it? Packing up our lives in Melbourne and moving to LA. We had no idea of what to expect, where to live or what to do when we got here. It was most definitely worth the risk!
19. Something you wish you had known five years ago: That San Fransisco has possibly the best donuts we have ever eaten...if we knew that 5 years ago, SF would have been a contender as to where we would have moved from Melbourne.
20. What do you hope to accomplish in the next five years of your life? Continue living in LA creating our artwork, keep growing together and getting better at what we are doing, make everything we are doing more intense and complex while we have a super fun awesome time!


DABS MYLA
'The Best Of Times'
Reception with the artists:
Sat, August 13th 5-9PM
On view August 13th - September 3rd
Thinkspace Gallery