Back Talk: A Conversation with Cake
Juxtapoz // Thursday, 14 Jul 2011
1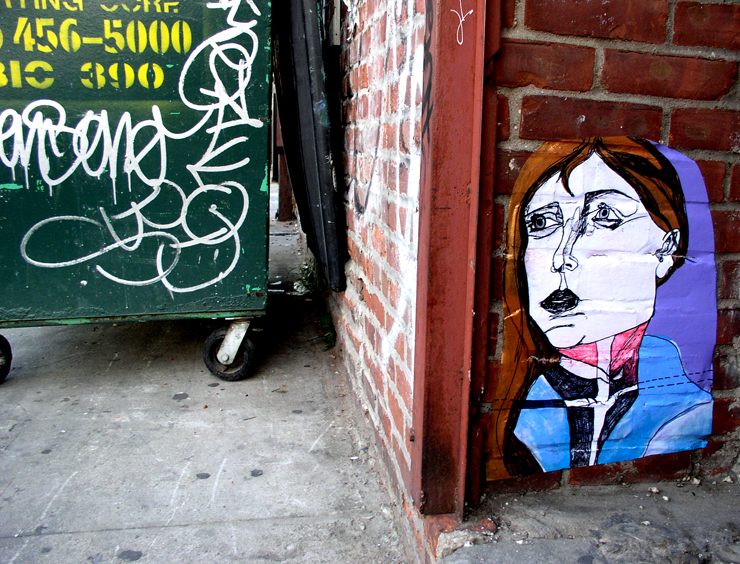 Using Street Art as a therapy of watercolors and illustrative line drawings, New Yorks' Cake brings people from her life to the street, delicately addressing issues like illness, addiction and disconnection. With anatomical diagrams and faces, bodies, and gestures as descriptors, Cake explores human suffering and familial relationships in her wheat-pasted paintings with frank stillness, drifting occasionally into drama. ~

Steven P. Harrington and Jaime Rojo

1. One reason you make art:
Because it soothes me.


2. The last good movie you saw:
"Blue Valentine".


3. Something you've always wanted to do, but have yet to:
Drive across country.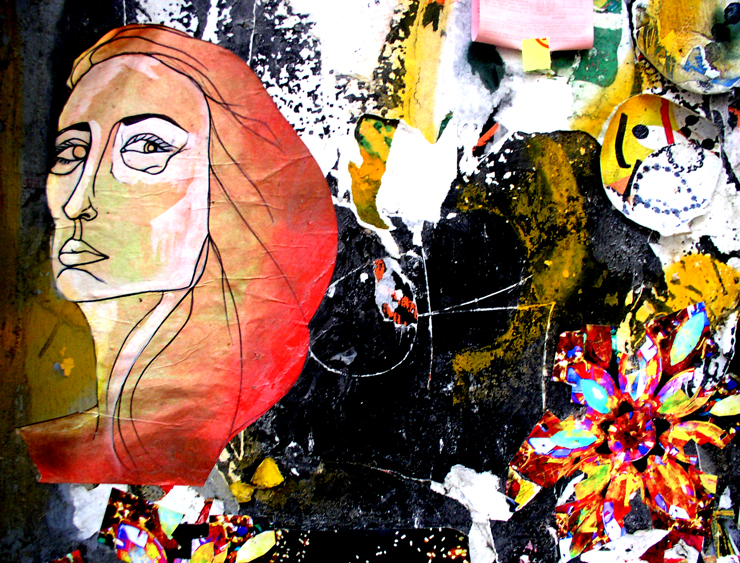 4. Favorite country or city visited:
Berlin.

5. A few words that sum up your philosophy on life:
I'm not the sort of person that has any sort of philosophy on life.


6. Something you want the world to know about you:
That I'm trying to be a better person but it's hard.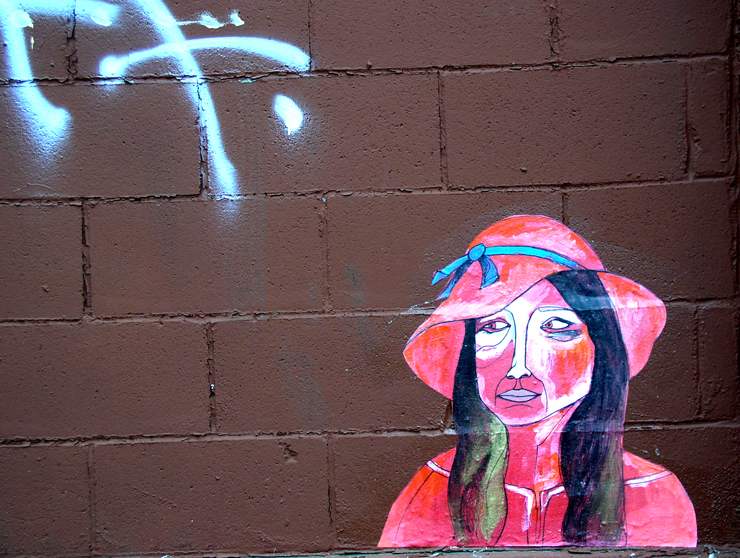 7. Something that annoys or frustrates you about people:
I am most frustrated by people who are bad drivers.


8. Something that concerns you:
The thing that concerns me most these days is this war against Planned Parenthood and a woman's right to chose. Both of these things need to be fiercely protected right now and I fear they are not.


9. Artists you admire:
Tomma Abts, Jenny Saville, Olga Romashuk, Kathe Kollwitz, Herakut, Polina Soloveichik, Alice Neel, and Edvard Munch are my tops.




10. Favorite quote(s):
"Well behaved women rarely make history" - Eleanor Roosevelt


11. The first record or CD you ever bought? The last album you downloaded?
First: "Appetite for Destruction" and it was a cassette tape.
Last downloaded: I'm not a big music downloader, which even I find strange.


12. Something you do when you're procrastinating?
I can't get enough of trashy reality TV shows. Maybe they make me feel like a better person in comparison to the people on them.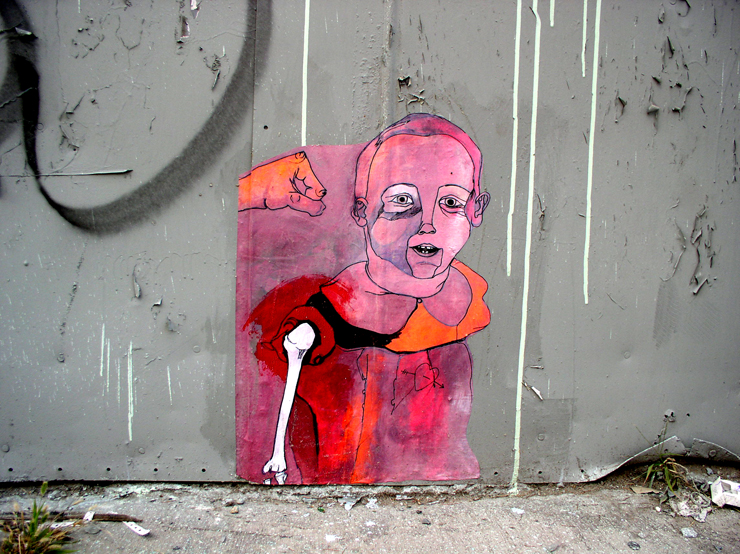 13. What is your most defining characteristic?
My scars.


14. What is your greatest fear?
That Roe vs Wade will be overturned.


15. The moment you realized you were an 'artist':
I don't recall ever having a moment like that.


16. Your greatest quality:
My empathy.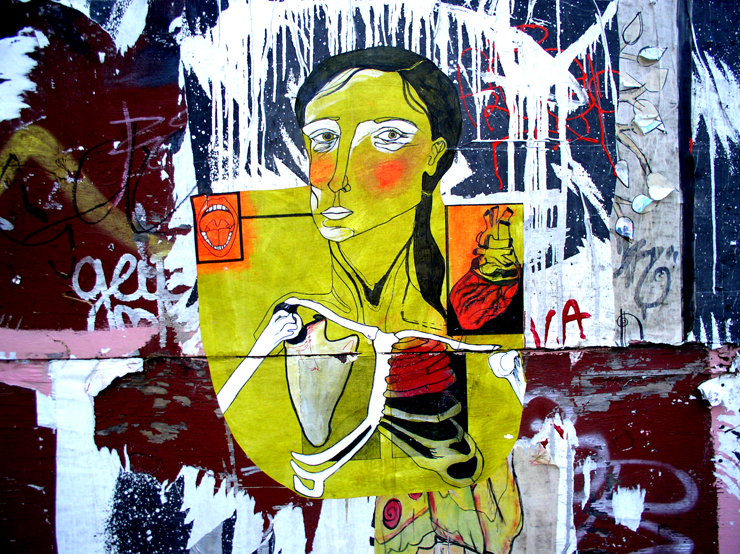 17. Something you wish you could change or alter about yourself:
I wish I didn't have anxiety about things.

18. What is the biggest risk you've ever taken and was it worth it?
I got sober, and while hard as hell, very much worth it.


19. Something you wish you had known five years ago:
That it's totally OK if people do not like you.


20. What do you hope to accomplish in the next five years of your life?
I hope that in the next 5 years I will be making work that pushes me outside those comfortable and familiar boundaries that I have unknowingly (or knowingly) set for myself.
All photos © Jaime Rojo
You can see Cake's work in the new group show, "Street Art Saved My Life: 39 New York Stories"
Curated by Steven P. Harrington and Jaime Rojo, founders of Brooklyn Street Art
In collaboration with ThinkSpace Gallery
Opens at C.A.V.E. Gallery, Friday August 12th 6-10pm
Runs until September 4th
C.A.V.E. Gallery
www.cavegallery.net