Back Talk: A Conversation with Allison Sommers
Juxtapoz // Friday, 30 Dec 2011
1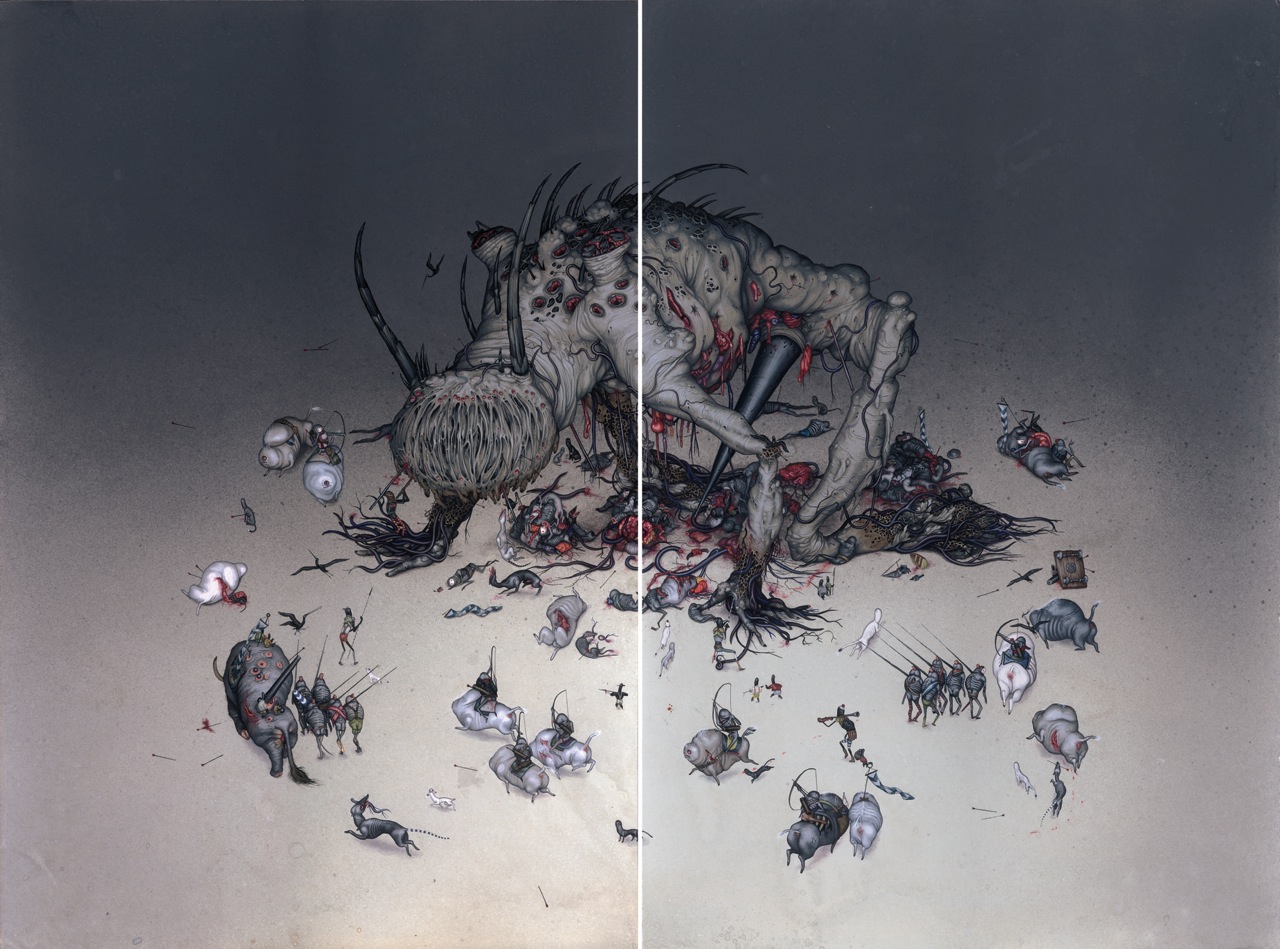 Allison Sommers is a Brookyln-based visual artist working primarily in gouache. She creates complicated, intricate, sometimes uncomfortable worlds of meat, vegetation, and birds and beasts of various sizes. She graduated from the University of Virginia with a BA in History. Sommers opens a new body of work,
Potter's Field,
at
Thinkspace Gallery
on January 7, 2012.
1. One reason you make art: In making, I make me.
2. The last good movie you saw: Kuhle Wampe.



3. Something you've always wanted to do, but have yet to: Have a cabaret variety show.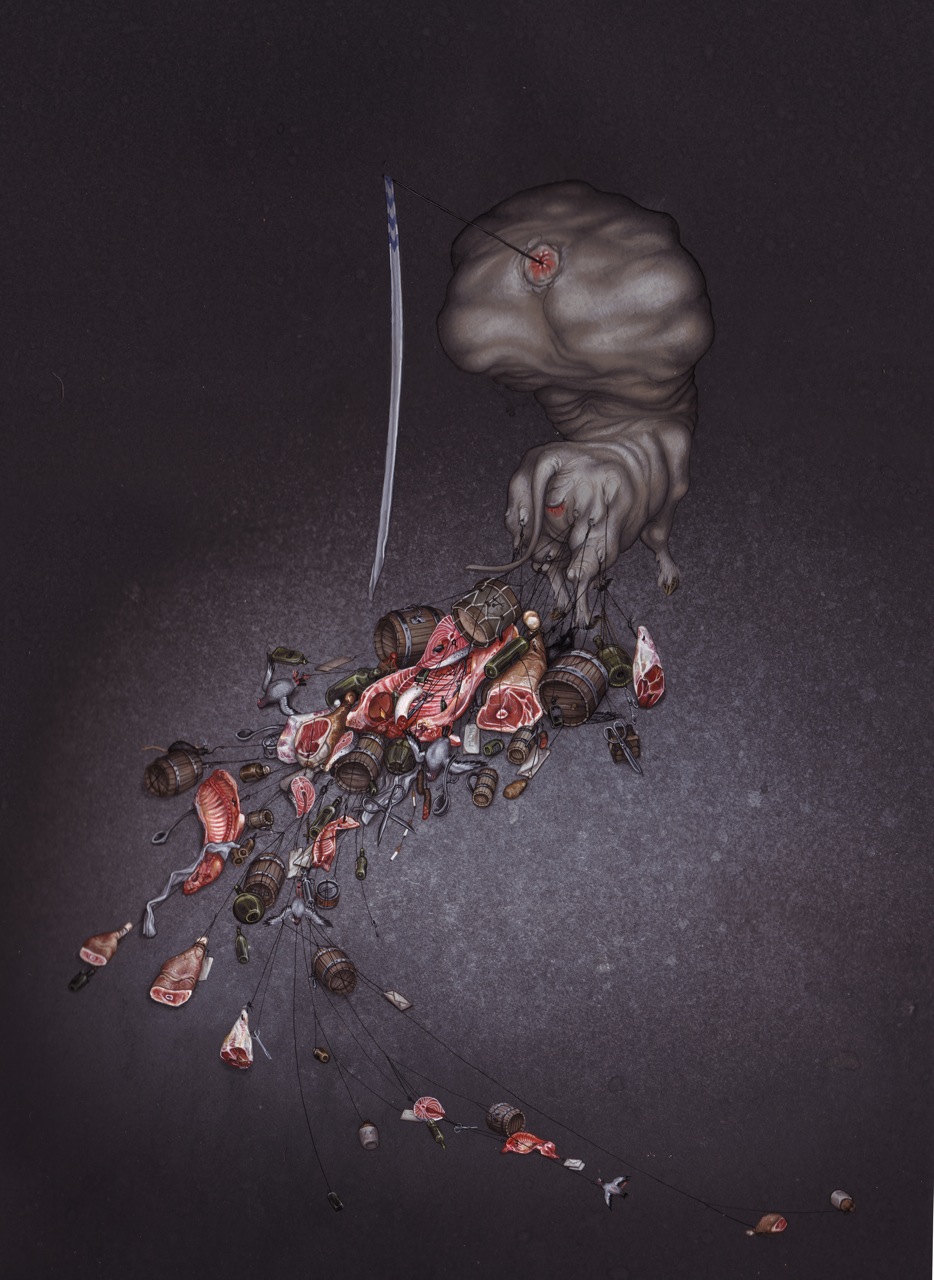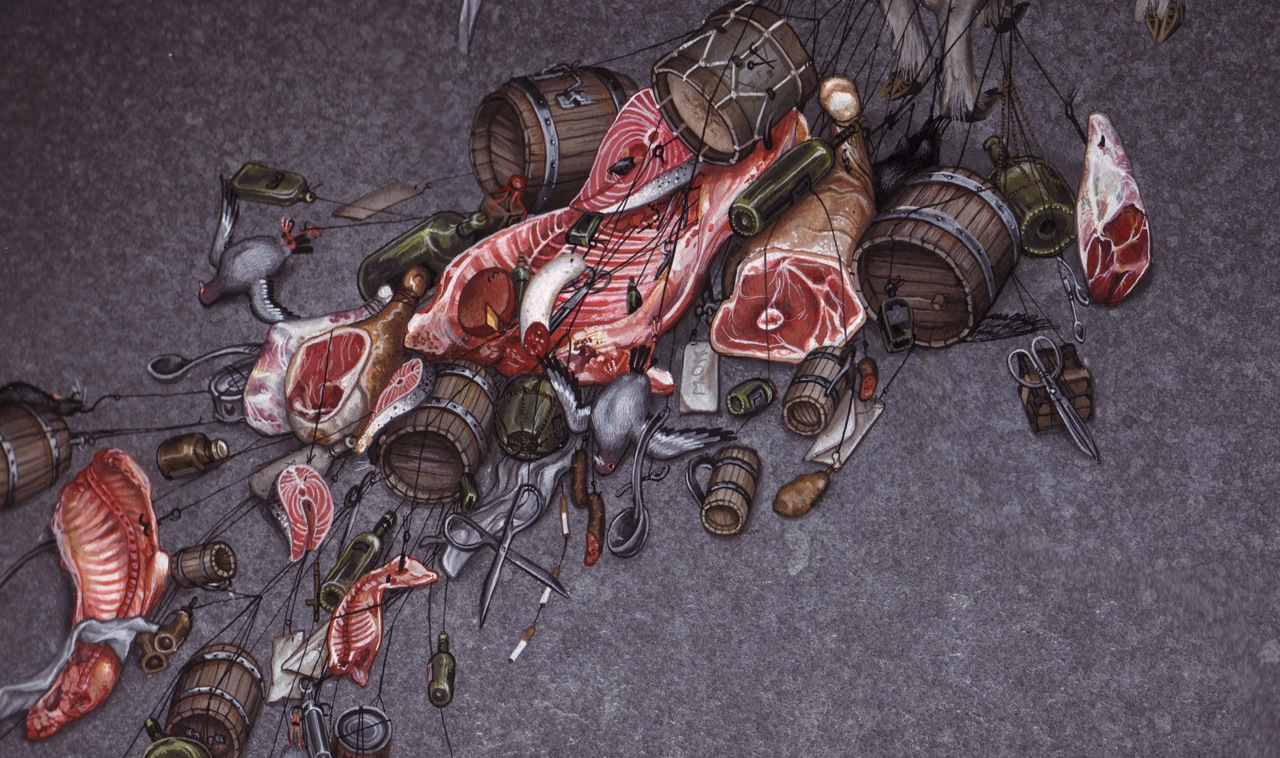 4. Favorite country or city visited: Other than oft-visited, now-home NY, I'm quite fond of Germany.


5. A few words that sum up your philosophy on life: Work. Harder! Don't apologize!


6. Something you want the world to know about you: I've always had the hots for Anne of Cleves.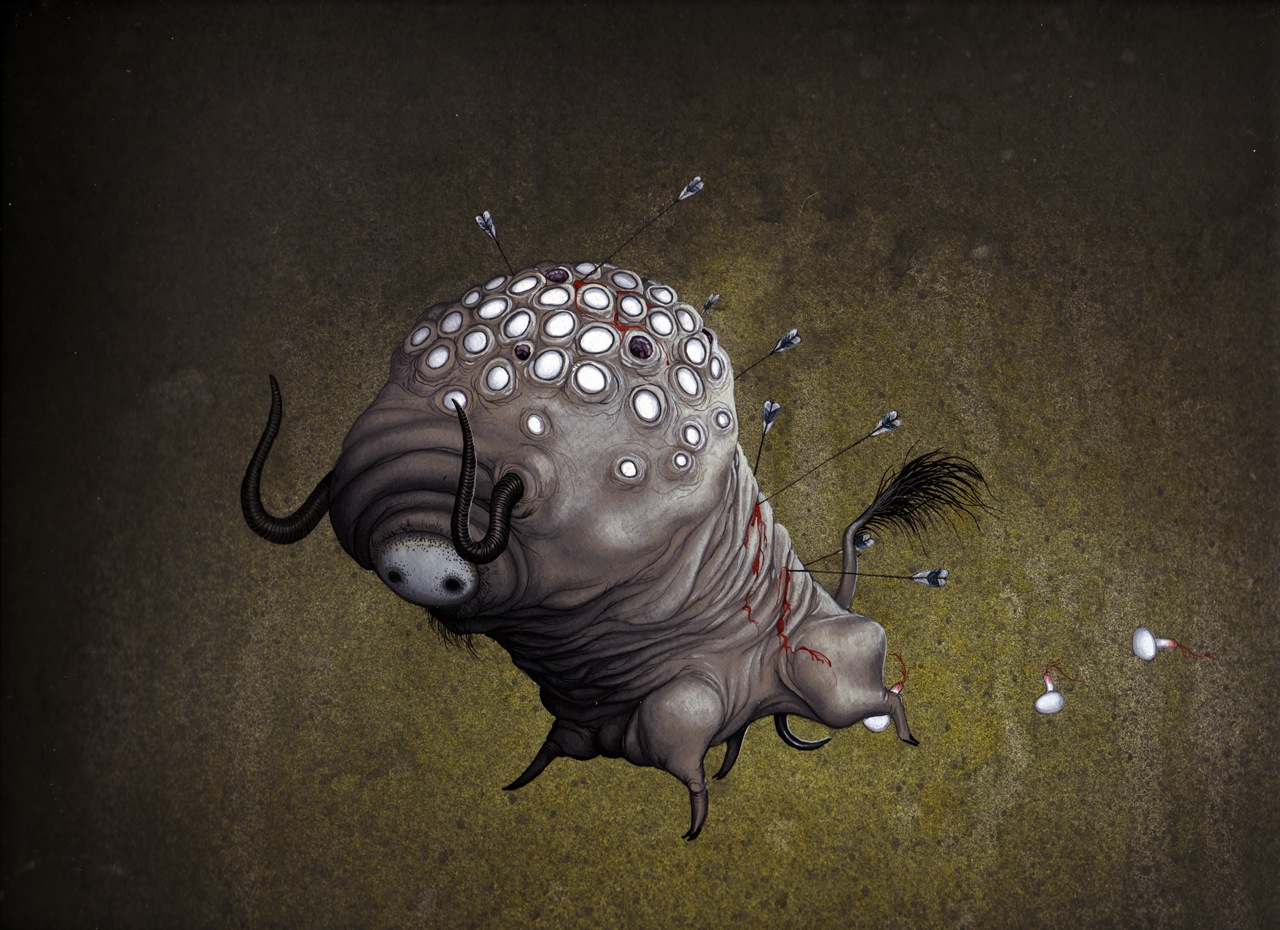 7. Something that annoys or frustrates you about people: Spinelessness! Lack of conviction!
8. Something that concerns you: That strange area where art and market mingle...
9. Artists you admire: Joseph Beuys, Dieter Roth, Otto Dix.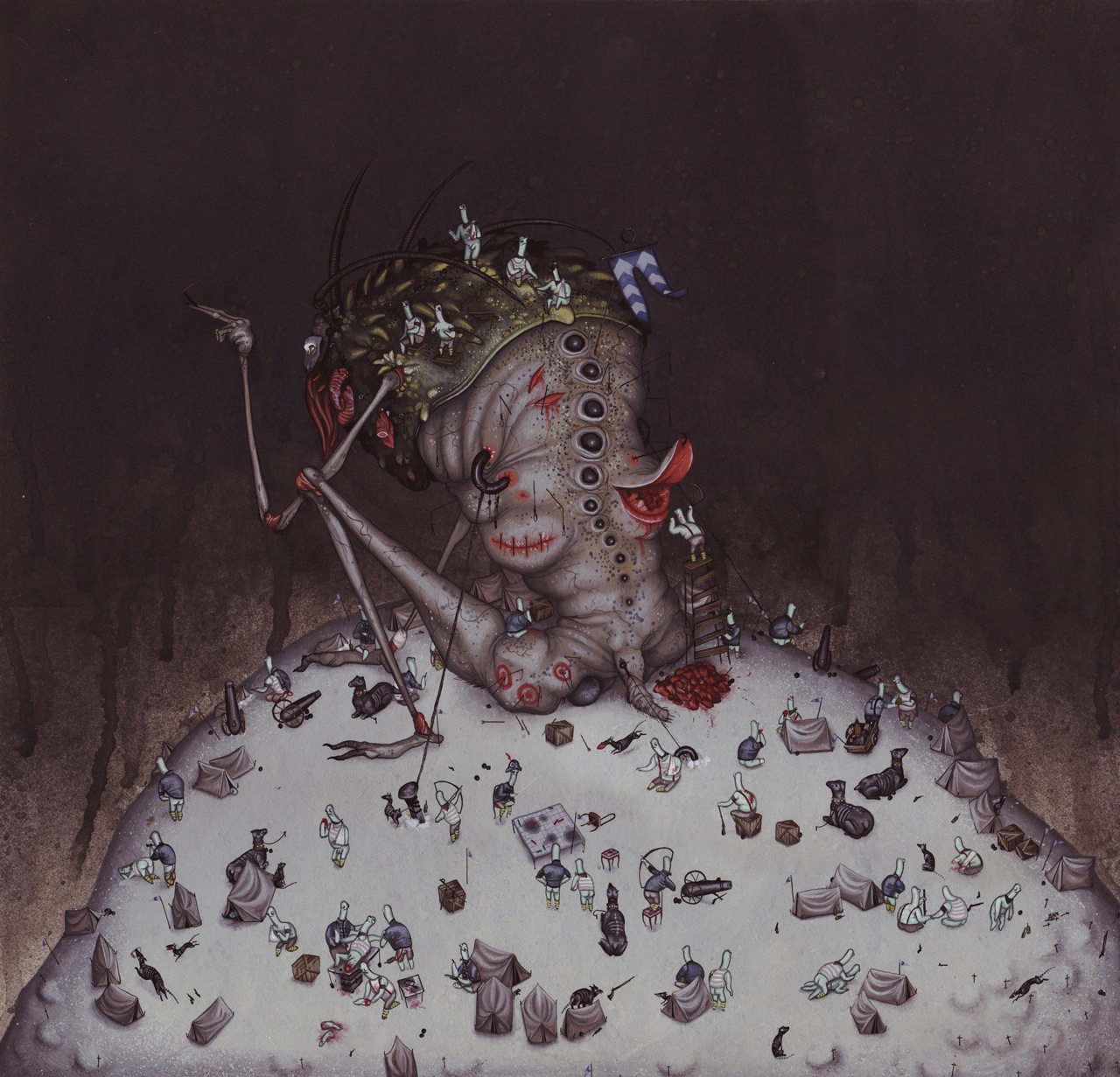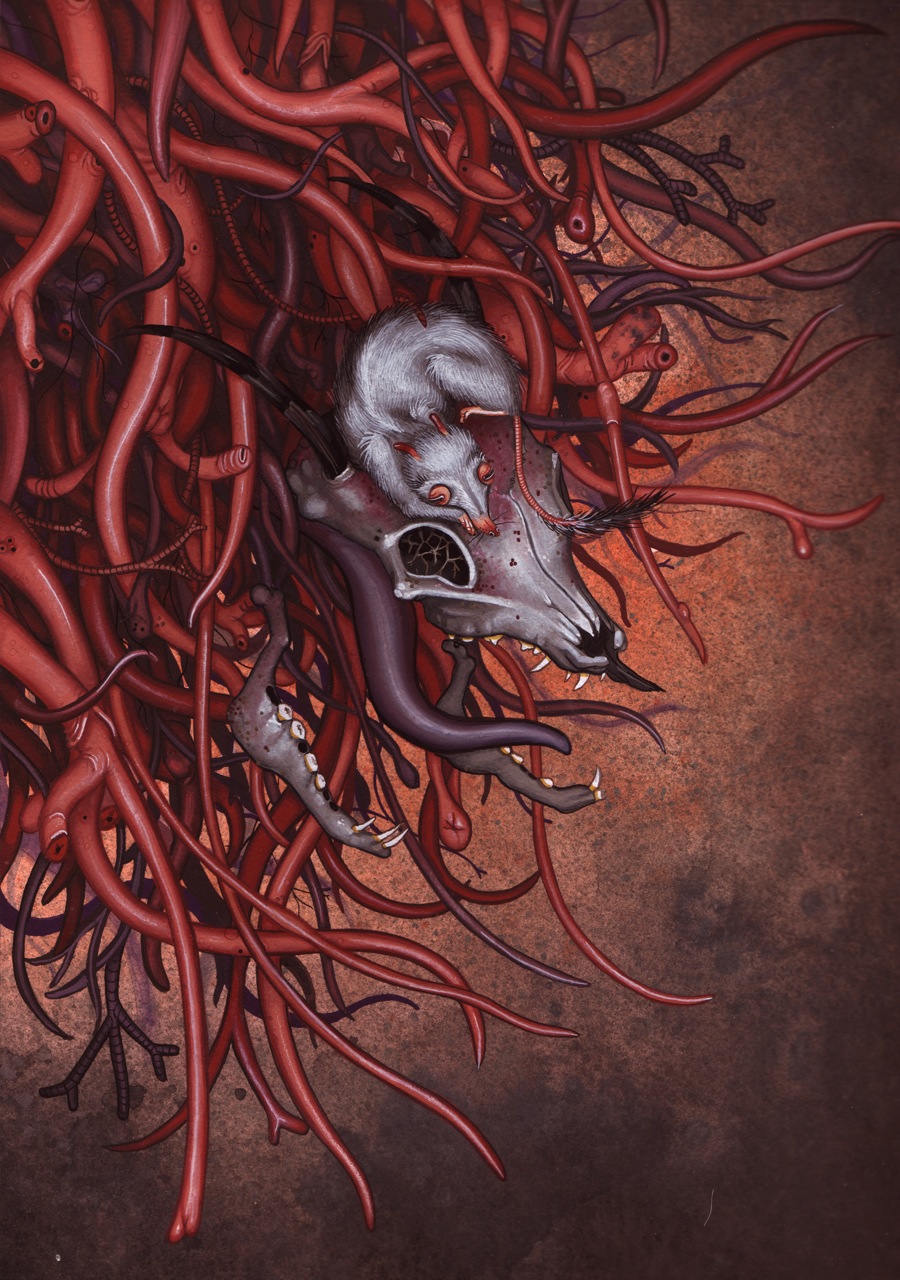 10. Favorite quote(s): "Work like a slave, command like a king, create like a god." (Constantin Brancusi)
11. The first record or CD you ever bought? The last album you downloaded? Very first was probably either Tumbleweed Connection or something Billy Joel. Last was a recording of Die Dreigroschenoper.
12. Something you do when you're procrastinating? Poke my hedgehog. Drink.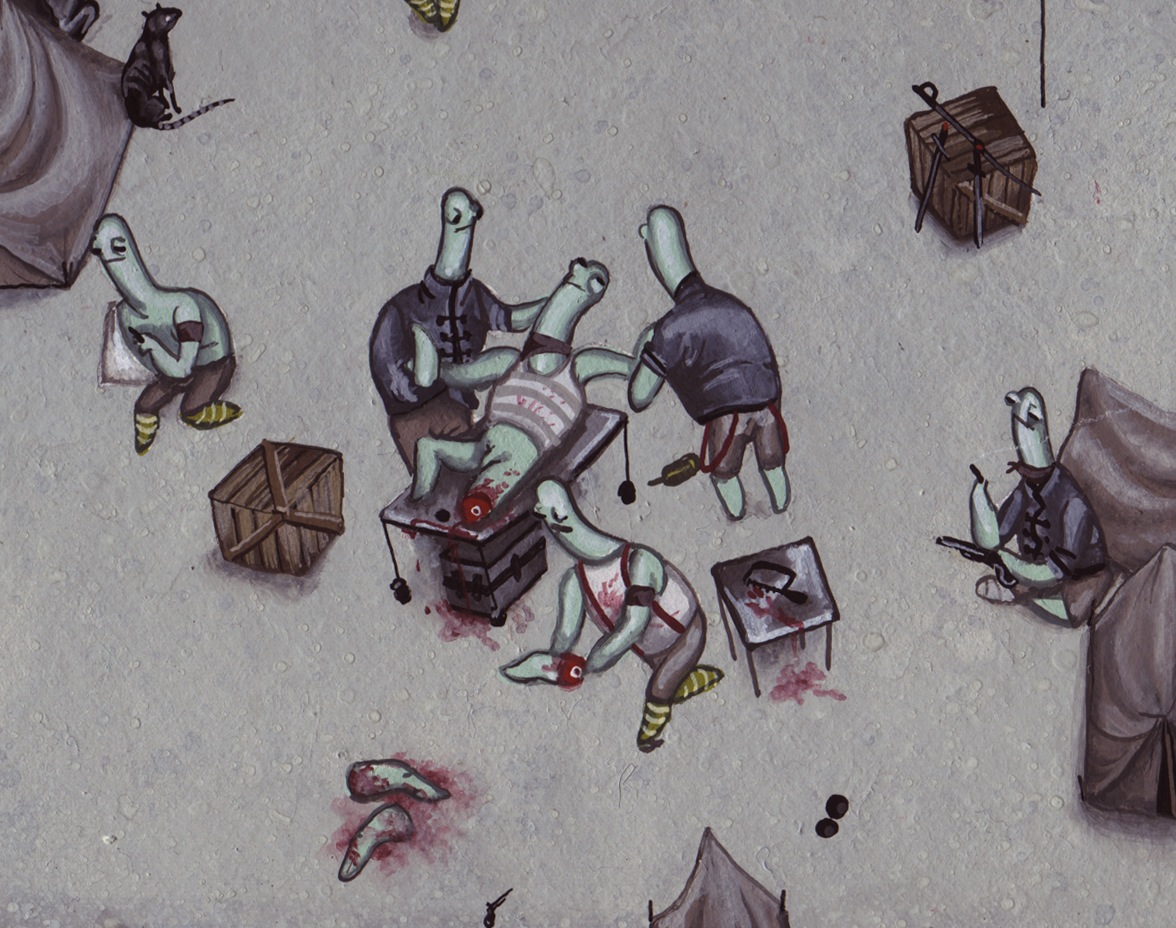 13. What is your most defining characteristic? I'm a good listener. And an inveterate liar.
14. What is your greatest fear? Death! I would be so disappointed to find out that I am mortal. What a bummer.


15. The moment you realized you were an 'artist': Long after I was one, I think.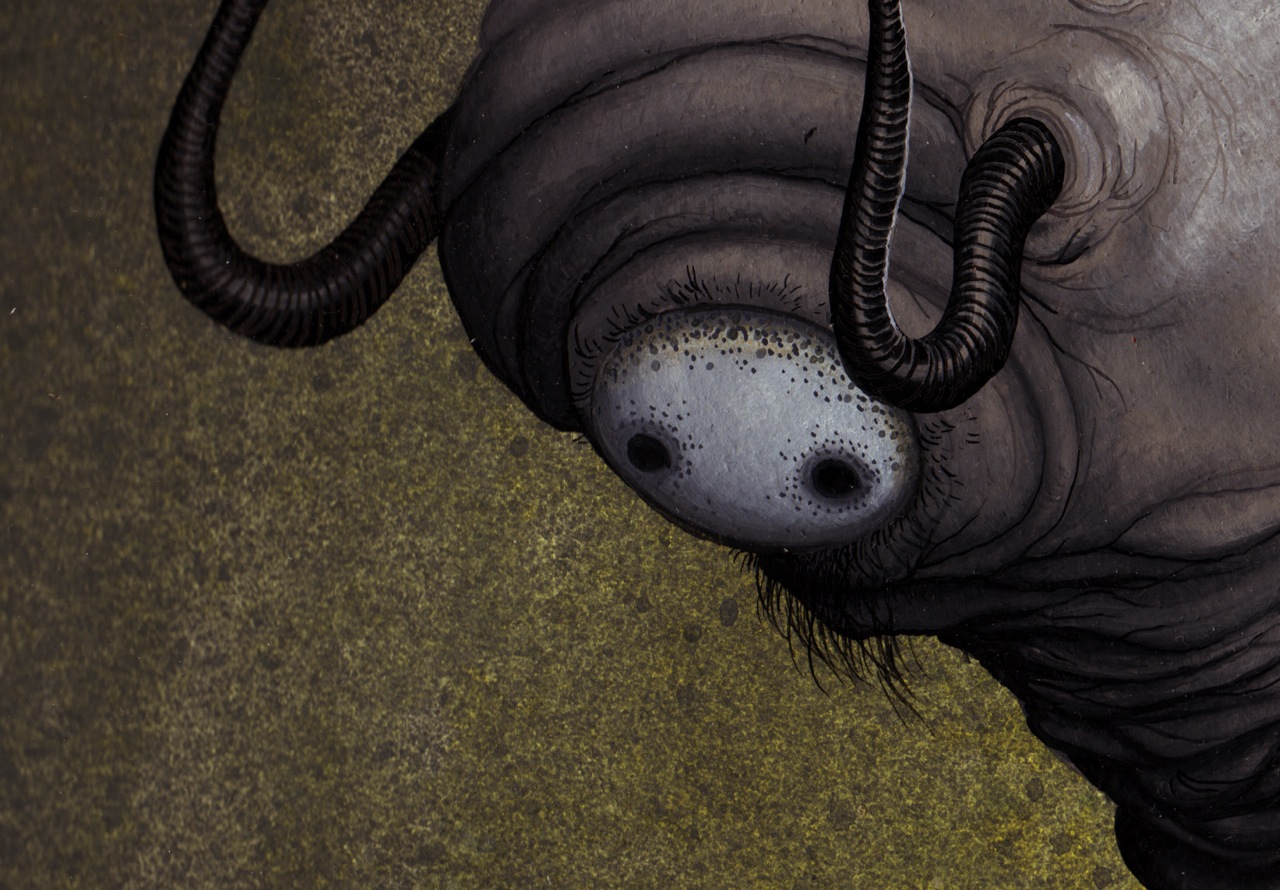 16. Your greatest quality: I'm insufferable
17. Something you wish you could change or alter about yourself: I'm anxious. I spend a lot of energy worrying about nothing.
18. What is the biggest risk you've ever taken and was it worth it? Quitting everything (job, stability, etc) to move to New York and paint. I'm happier than I ever conceived possible, and all my socks have holes in them.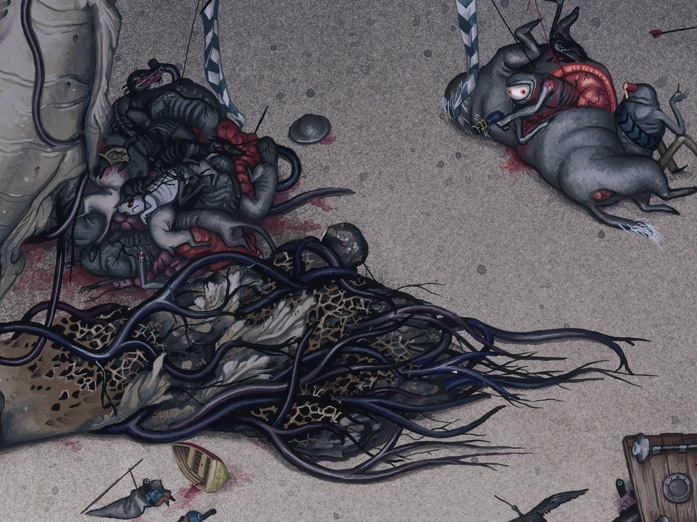 19. Something you wish you had known five years ago: Doing the "right" thing in life can't possibly be so. Please yourself.
20. What do you hope to accomplish in the next five years of your life? Big, complex, strange artwork. Hilarious, pointless, bonkers-wonderful things.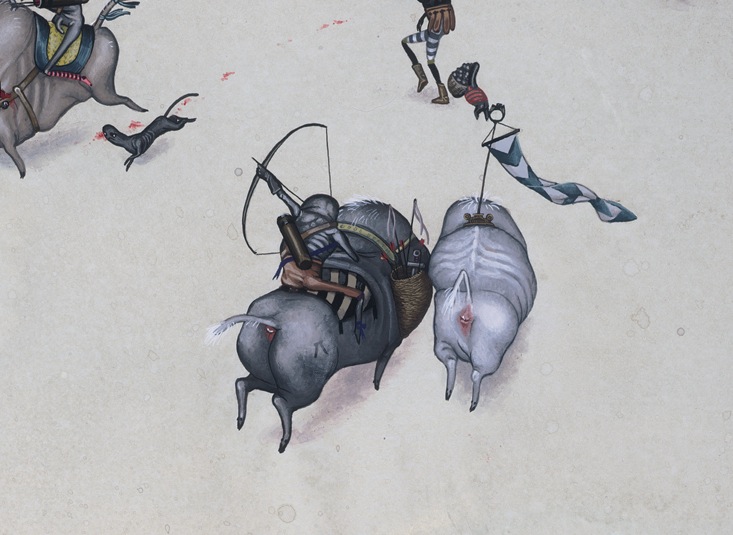 Allison Sommers
Potter's Field
January 7—28, 2012
Culver City, California