Baby Marx by Pedro Reyes
Juxtapoz // Friday, 26 Aug 2011
1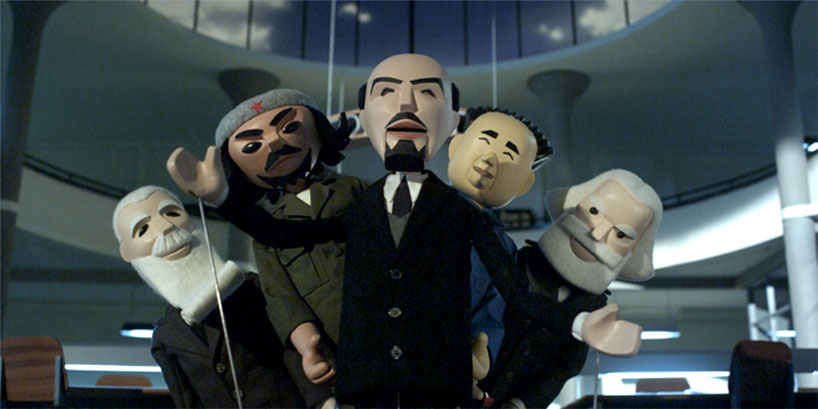 Currently showing at the
Walker Art Center
in
Minneapolis, Minnesota, Mexican artist Pedro Reyes is using the museum to
to film a documentary version of his work Baby Marx, which examines the debate between socialism and capitalism.
As the Walker notes, "'the Walker presents the latest phase and first us exhibition of Baby Marx, an ongoing project by Mexican artist Pedro Reyes that looks at the potential for mass entertainment to operate as a radical educational tool. an architect by training, reyes works across platforms and disciplines-including design, installation, and video-to explore sites and scenarios of collective interaction. Originally conceived for television, baby marx is set in a small town library where a group of precocious children have brought karl marx and adam smith back to life by zapping their influential books in a glitch-prone 'smart-o-wave' microwave oven. The founders of communism and the free market confront each other and their legacies, haunted by the twin specters of joseph stalin and bernie madoff, as well as the latest global economic crisis."
A few clips of Baby Marx below...
On Alienation. Baby Marx at the Walker Art Center from Pedro Reyes on Vimeo.
Marx and Smith discuss Warhol from Pedro Reyes on Vimeo.

Via DesignBoom