Image Gallery
AVAF @ Casa Triangulo, Sao Paulo
Juxtapoz // Monday, 08 Apr 2013
1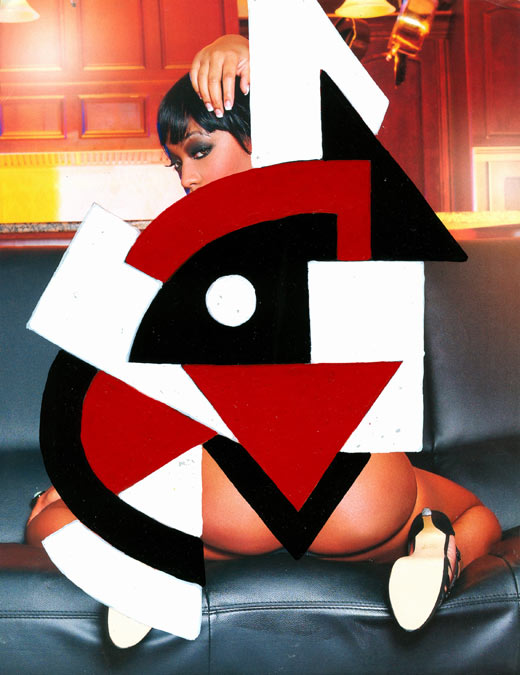 On view
Casa Triangulo
through May 18th in Sao Paulo, Brazil is the third solo show of Assume Vivid Astro Focus (AVAF) at the gallery entitled
ALISABEL VIRIL APAGÃO FENOMENAL
. AVAF is comprised of Eli Sudbrack who was born in Rio de Janeiro, Brazil and lives and works between São Paulo and New York and Christophe Hamaide-Pierson who was born in Paris and still lives and works there.
"This exhibition is inspired by the brutal and growing real estate development in São Paulo. Current policies aim the verticalization instead of its expansion ad infinitum. They have been implemented without any concern regarding the infrastructure of neighborhoods – high buildings are raised in areas without public transportation, regardless the effects they will have on the local traffic; while high buildings are created green areas are not. And the city explodes! Its is unknown if this exhibition is a tribute to the city or a manifest of hate for its problems that never get resolved and each year get worse.
One of the central pieces that exemplify these feelings is the sculpture Big Ben - a tribute to a namesake strip club located in "Baixo Augusta" - an area that will probably lose its current features very soon. Known for entertainment places of all kinds (strip clubs, nightclubs, whorehouses etc.), the area has seen several of its buildings been demolished to give place to mega towers and condominiums of qualities and architectural taste extremely doubtful. Large corporations and developers have hijacked São Paulo. The "Baixo Augusta", as we know today, is an area of social and urban integration, even hedonistic; it is the representation of a specific identity of São Paulo. The mega towers threaten to decimate this feature.
The Big Ben is the name of a strip club in Baixo Augusta, below Caio Prado street. It is the only original place that still stands on the block where all other properties were demolished to give place to one of these patronized condos. At the exhibition at Casa Triângulo AVAF is recreating a mini version of the entry of this establishment, a tribute to their resistance against the savage real state exploitation. The diminutive size gives a playful approach to the work, a kind of altar/ode to the club, and also refers to the mockups used for this condos advertising."