Artist to Watch: Matthew Palladino
Juxtapoz // Sunday, 21 Nov 2010
1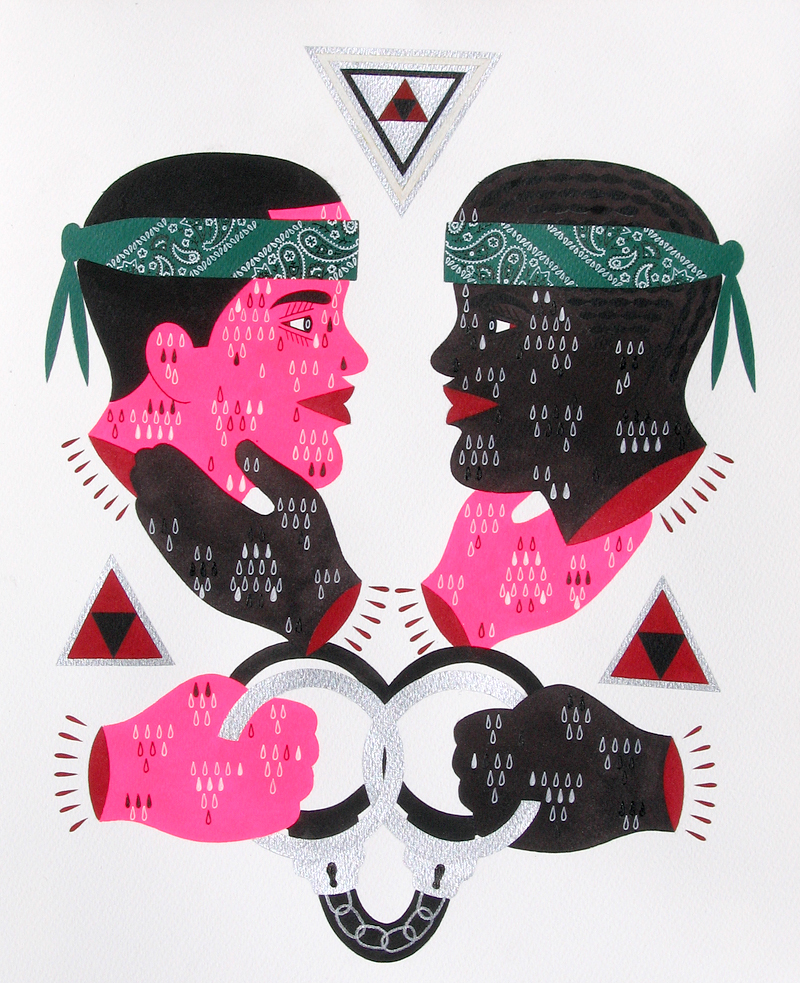 *Every Sunday, Juxtapoz.com will highlight an artist that we feel is currently on the cusp of a new level of critical and technical success. The artist we feature will not necessarily be unknown, nor will they be of a pre-established museum career. But they will be artists who have showcased progress in a new body of work that deserves continual examination. We will mostly look at the work itself and let the art speak. Today, we feature San Francisco-based painter, Matthew Palladino.



Earlier this year in San Francisco, Matthew Palladino's sold out solo exhibition at
Baer Ridgway Exhibitions
caused quite a buzz, and it was one of the best shows we saw all year in the City. Baer Ridgway, having one of the more interesting programs in contemporary fine art going right now, will be showcasing Palladino at
NADA ART FAIR, MIAMI BEACH, 2010, for Art Basel.
Baer Ridgway describes the works like this: "
Palladino continues to develop themes filled with symbolic references to Western civilization, modern/contemporary popular culture, current affairs and taboo subjects.  Palladino's ambitious painting practice combines an obsessive attention to detail with sophisticated compositions of distorted spaces which employ a myriad of accompanying characters."


What we admire about the work is the touch of street sensibility mixed with a fine art tradition. But in the end, Palladino's work feels and looks like an original, a reason why it has caused excitement amongst patrons and peers alike.
We look at the last two bodies of work here, and some earlier works from Palladino, a career we have enjoyed from afar for nearly 3 years. We hope you enjoy the work as well.