Artist Interview with David Choe
Juxtapoz // Monday, 09 Mar 2009
1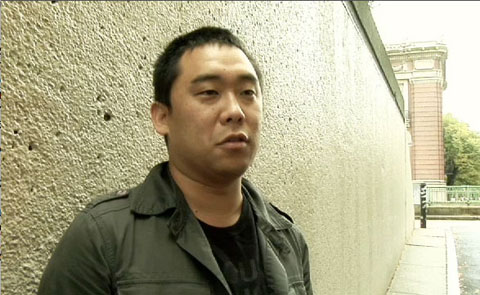 David Choe (Juxtapoz cover #72) is the type of balls-out artist who makes waves wherever he goes. If you're like us, you've watched his progression as an artist over the years, from his incarceration in Japan to selling out any show in which he participates.

In this 3-part interview series by Walrus TV, David Choe shares his thoughts on everything from how he got his start using spray paint, to his diverse techniques of warfare, to his feelings about prayer (yes, he prays- but not as much as his mother does for him.)

Watch all three video interviews with David Choe here…
This interview is a taste of what's to come in the upcoming viewing of Upper Playground Presents - Dirty Hands: The Art and Crimes of David Choe.
In this award winning film, Choe's hard work and radical antics have been recorded by Harry Kim, who follows David Choe's trail- documenting eight years of mayhem and artistic awesomeness.
The film helps to express Choe's unwillingness to grow up, his struggle to make it as an artist and his fight to hold on to his sanity for his life and burgeoning art career.
The film is part of the San Francisco Asian American Film Festival and Bay Area residents can enter to win two sets of tickets to the film from Upper Playground.