Art Shack: Temporal Homes by Shag x Don Ed Hardy x Mark Ryden and More
Juxtapoz // Friday, 12 Mar 2010
1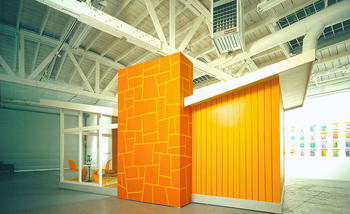 Juxtapoz' Greg Escalante is guest curating a marvelous new show that will offer viewers a look inside the homes (or ideal living spaces) from some of the world's top artists.
Art Shack is a group exhibition in which artists such as Mark Ryden, Don Ed Hardy, Shag, and Mike Shine create experimental shack environments offering a physical immersion between our experiences of the real world and that of the artists.
Abandoning the rules of the art market and pressure to create saleable work, art shacks allow the artists to create an experiential environment, narrowing the distinction between art and function, object and environment.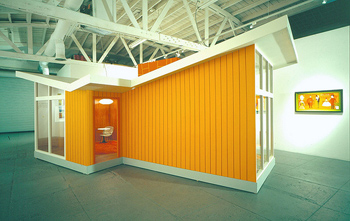 Though few of us have any direct experience with living in shacks, they are at least present in our collective memory through post-apocalyptic films like District 9 or childhood games like MASH (Mansion-Apartment-Shack-House) that predict your future life and placement in social class. Along the west coast, we're quite familiar with surf shacks, date shacks, and Tiki-inspired shacks-romantic, boutique-like bungalows for the leisure visitor.
However, architecturally, a shack is the lowest form of construction, meant to serve the most basic or immediate needs. By definition, a shack is a place of disrepair made of the most humble scrap materials like plywood, corrugated metal, and plastic. According to the United Nations, more than one billion people (one-sixth of the world's population) live in slums-a settlement made of shacks.
In every sense of the word, a shack is temporal. It even implies to the more humorous, subversive, and misbehaved-to "shack up"-or abandon social norms and "shack up in the mountains."
Ultimately, the artists in this exhibition aim to defy the norms of rules set against them, questioning the modes of mass production, social restrictions, and perhaps global capitalism.
Artists confirmed for the exhibition include Kim Abeles, Kevin Ancell, Sandow Birk, Esteban Bojorquez, Gregg Gibbs, Jeff Gillette, Don Ed Hardy, Jason Maloney, Marion Peck, Elizabeth McGrath, Manuel Ocampo, Elyse Pignolet, Mark Ryden, Shag, Mike Shine, Nathan Spoor, Craig Stecyk, and Martin Wittfooth.
Art Shack is guest curated by Greg Escalante and will open at Laguna Museum of Art from June 13 - October 3, 2010.