Image Gallery
Art Basel: Wynwood Walls Gallery Exhibition
Juxtapoz // Monday, 05 Dec 2011
1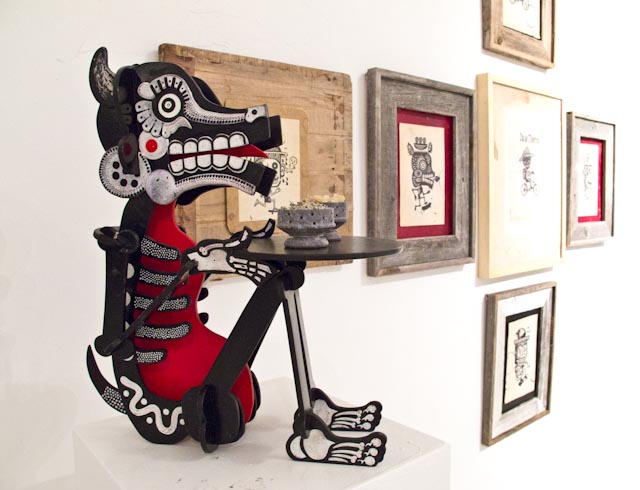 After we checked out the Wynwood Walls compound
and surrounding epicenter of street art and murals during Art Basel week, we checked out the Wynwood Walls group exhibition that featured some great works from Liqen, Nunca, Interesni Kazki, Retna, Futura, Shepard Fairey, How & Nosm, Saner, Aiko, Jeff Soto and others.
After the long walk around the
neighborhood to see all the murals,
it was refreshing to get into the gallery space and see the juxtaposition (hey-o!) between the outdoor and indoor works. Saner, in particular, along with Liqen and Interesi Kazki, had strong showings in both settings. The legends you know like household names, such as Futura and Shepard, were of course highlights.
All photography by Brock Fetch.
Interensi Kazki's work: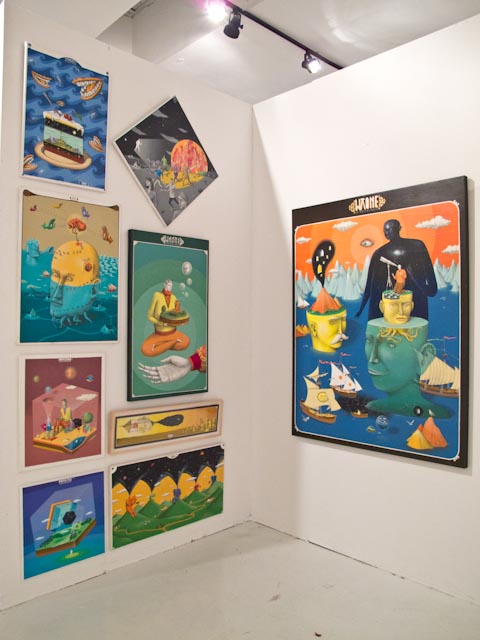 One of How & Nosm's big panels: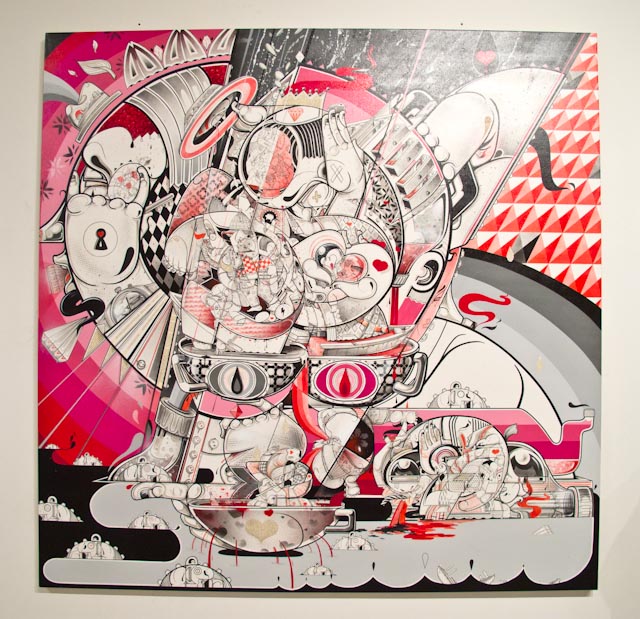 Nunca: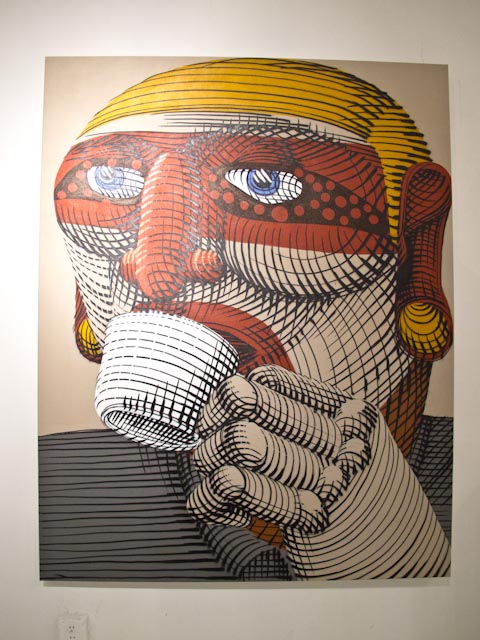 And we ran into Martha Cooper...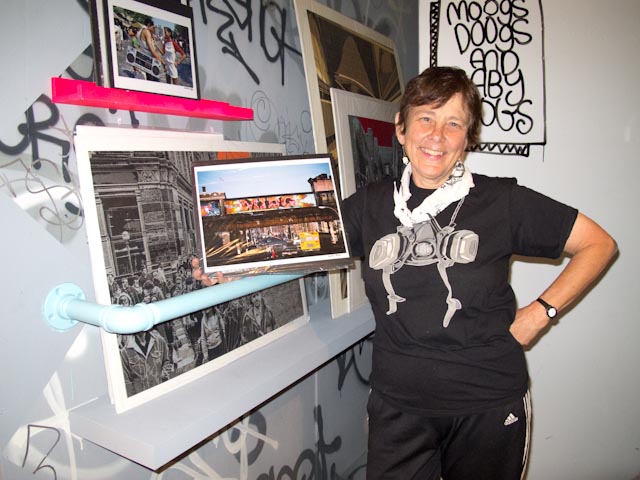 And again, the murals: