Art Attack Contest with Paul Frank
Juxtapoz // Monday, 15 Mar 2010
1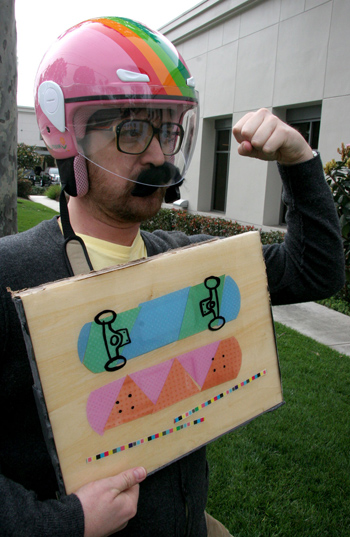 We always love a good contest, especially when design house extraordinaire Paul Frank is involved. Art Attack is an original artwork challenge presented nationally by Paul Frank Industries that will occur throughout this year with a huge grand prize for one lucky enterprising artist.
All types of artists are called to action in this unique, creative contest. No matter the medium, everyone has a chance to showcase his or her skill. From photography to painting; mixed media to drawing; sculpture, illustration, collage, crafts, anything! The creative platform is as wide as your imagination.
Paul Frank Industries will award the winning artist with the following:
Twenty-five hundred dollars ($2,500) toward art supplies
A full page ad showcasing the winner's final Paul Frank designed piece in Juxtapoz Magazine and THEME Magazine and other goodies!
You can participate in the Art Attack by either entering the contest or by helping to judge submissions.
• Are you an artist? If so, then upload your artwork now for a chance to win. Just go HERE.
• Help Paul Frank Judges pick a winner. Rate all of the designs HERE.
Take a peek at a few artist submissions below and join in the fun at www.paulfrank.com/art_attack