Around Town NYC: Checking out Kenny Scharf's show at The Hole
Juxtapoz // Monday, 08 Nov 2010
1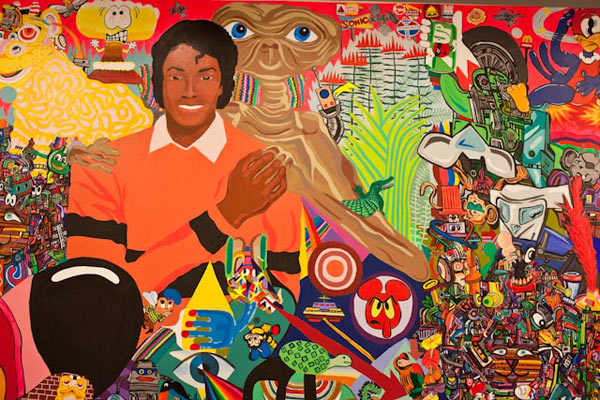 Things have been a little hectic in
Juxtapoz
land these days, but we finally went over to check out Kenny Scharf and collective Dearraindrop's
show at The Hole, Hot Glue Hullabaloo
. That is a brilliant name, we think.
We read from The Hole's website, "Coming together to make paintings, sculpture and a mini blacklight disco, these artists will present a fantastic array of new work and a hot mess of glue gunning action." This does look a bit gunning, and action-filled, come to think of it.
As you may already know,
Kenny Scharf
has been a major staple in
Juxtapoz
over the past 16 years, first gracing our cover in the Summer of 1996. (You kids may not have even been born yet.)
And for you to put this into context, with Keith Haring, Scharf created "blacklight disco installations, called "cosmic closet" in the closet of their Times Square apartment." We are talking a major player here.
Dearraindrop,
also long time staples on the contemporary art scene
,
are out of Virginia Beach, with exhibitions at Galleri Loyal, Deitch Projects, V1 Gallery in Copenhagen, and Iconic Gallery in Lisbon, Portugal under their belt.
NYC correspondent Brock Fetch went out to check on Scharf and Dearraindrop's
Hot Glue Hullabaloo
this past weekend...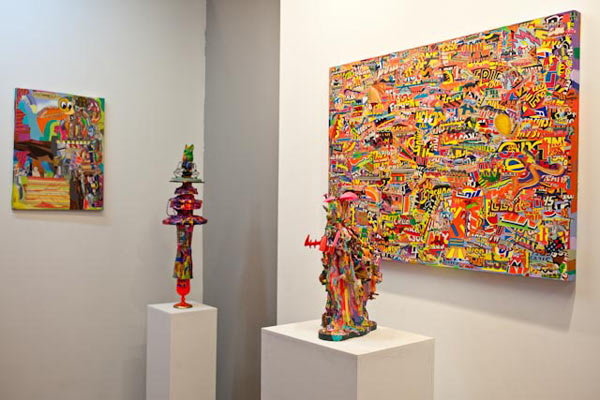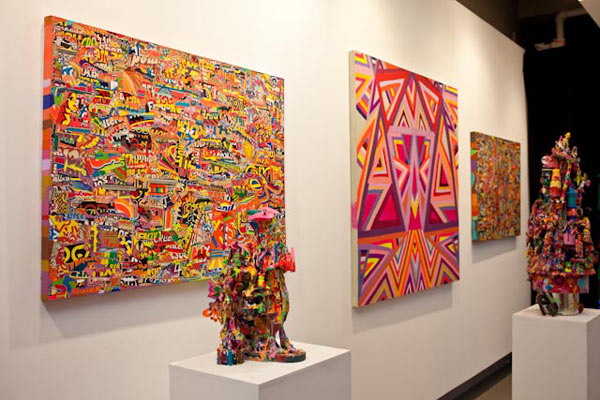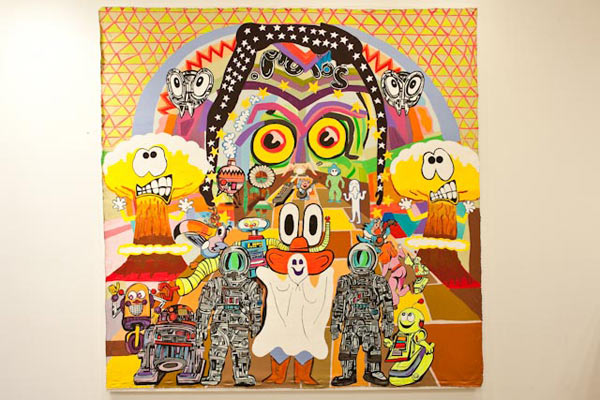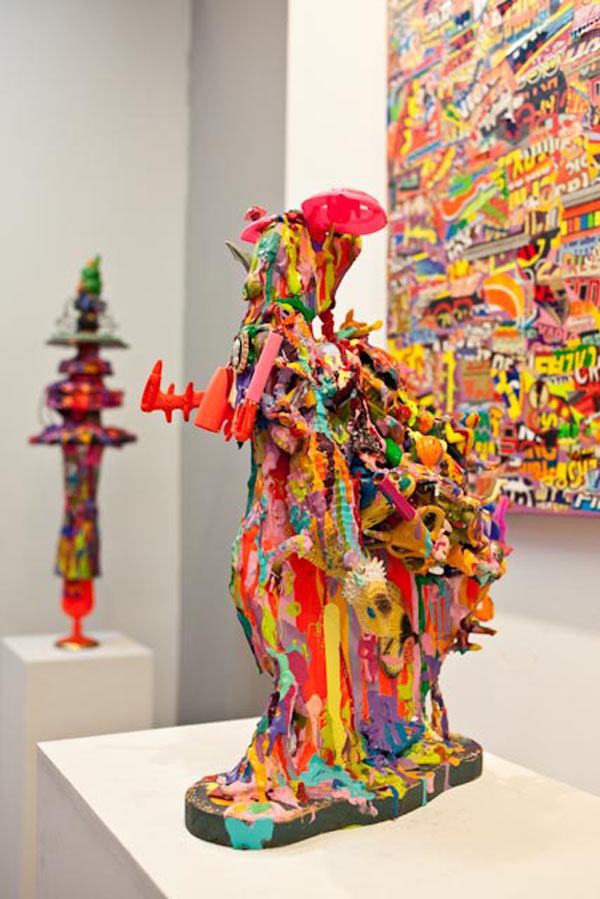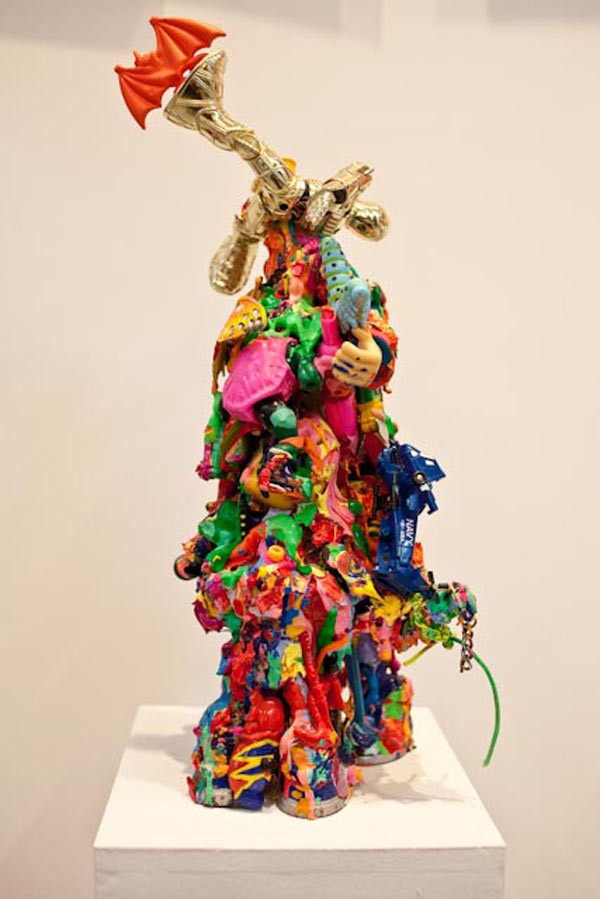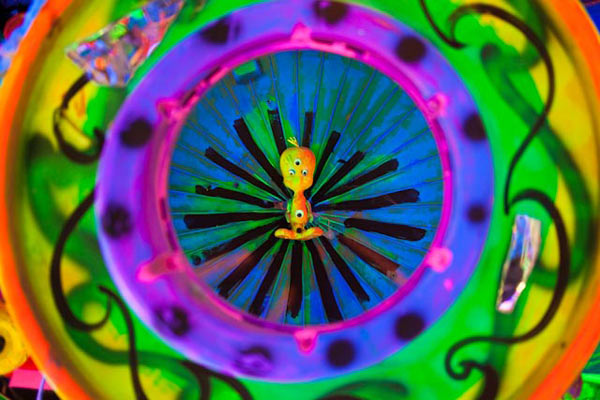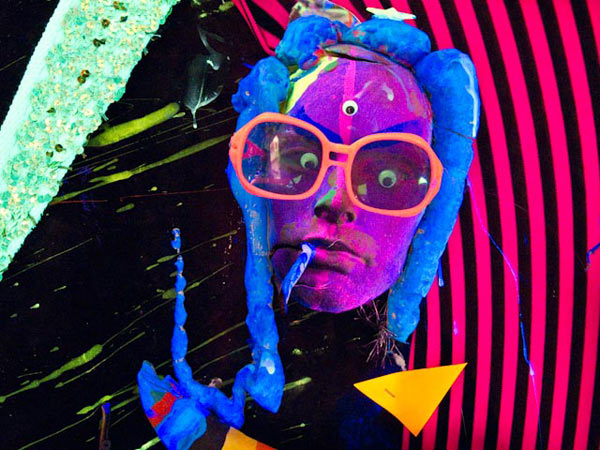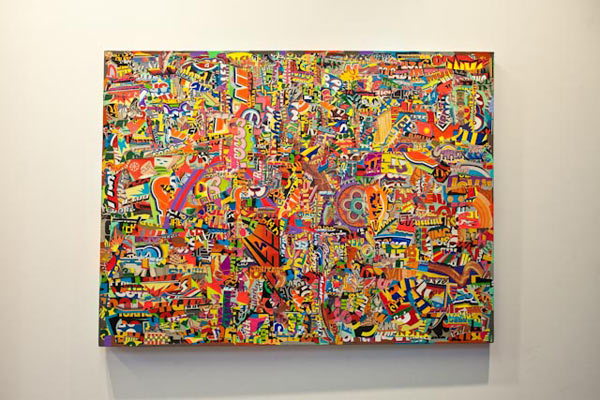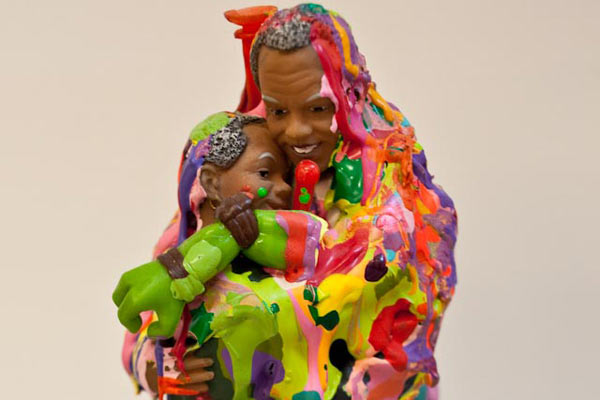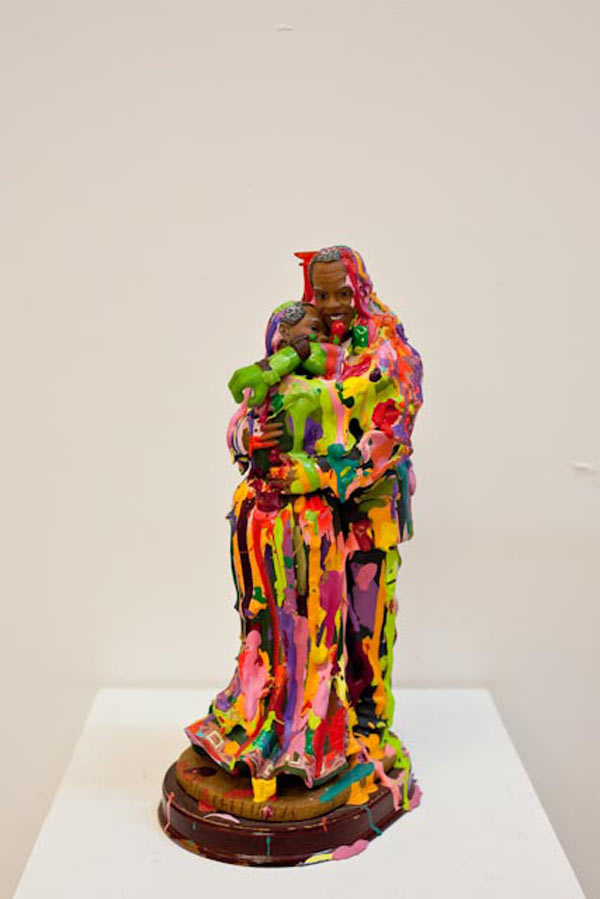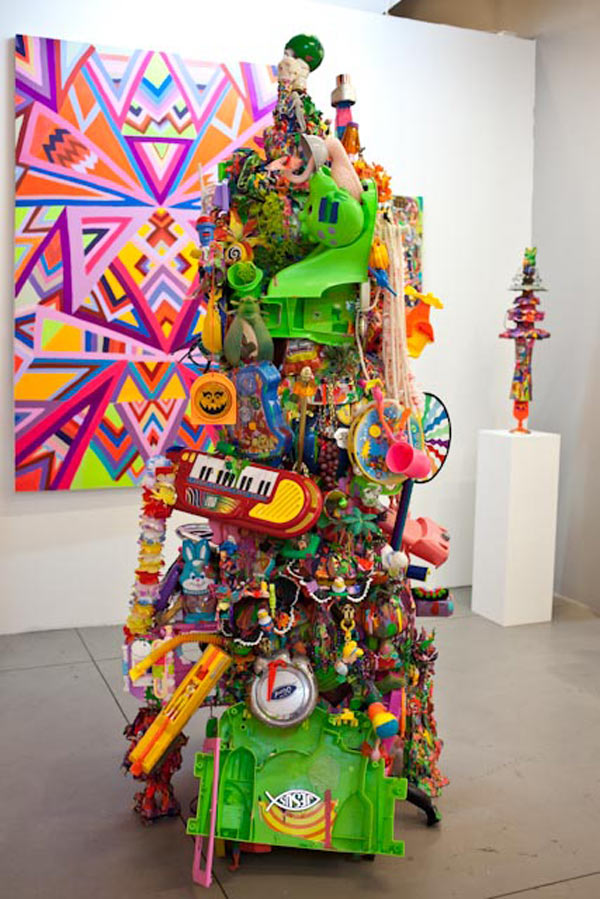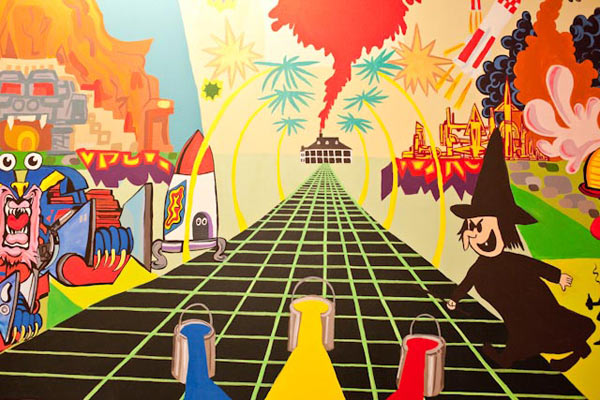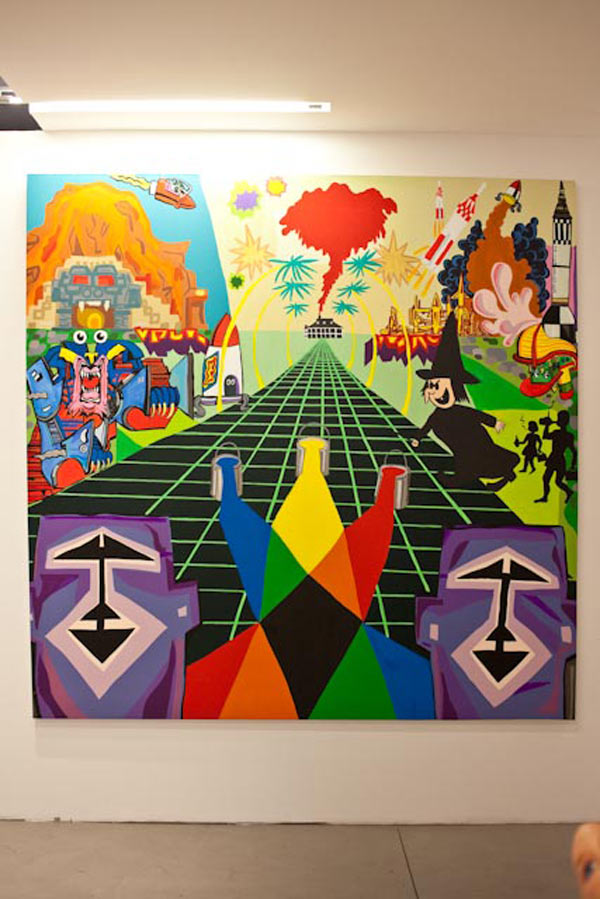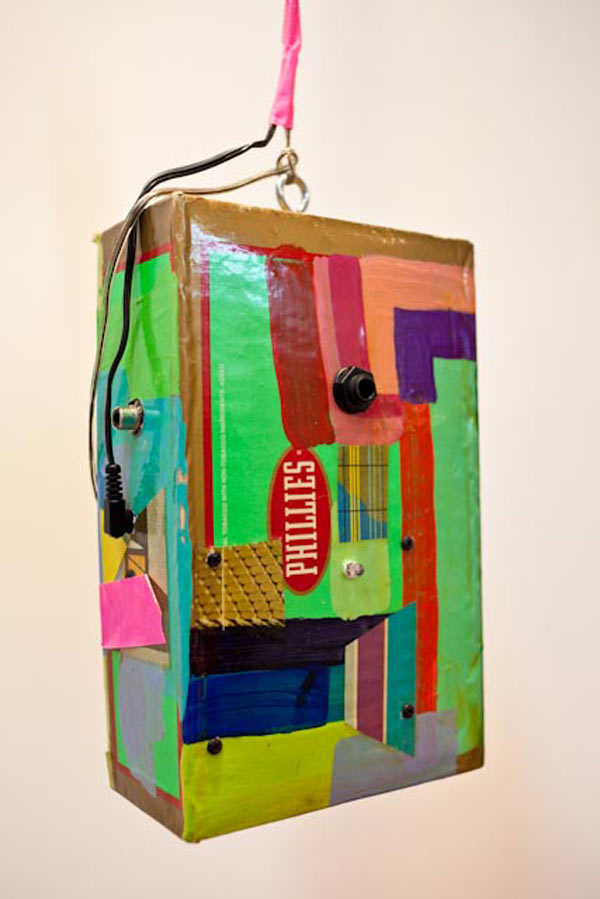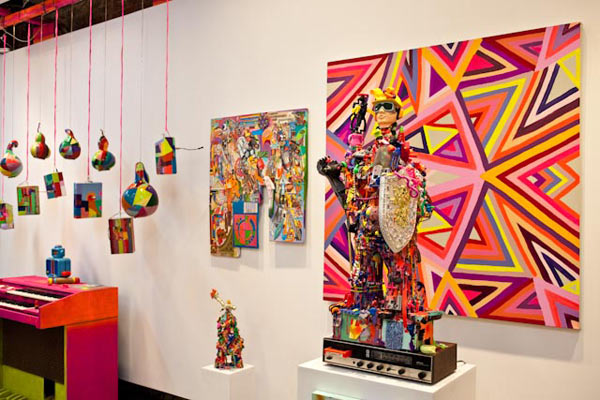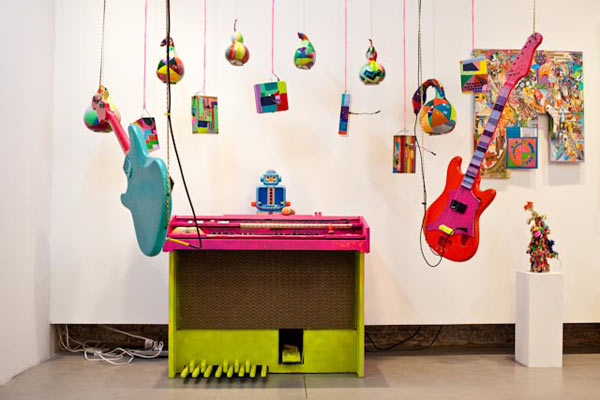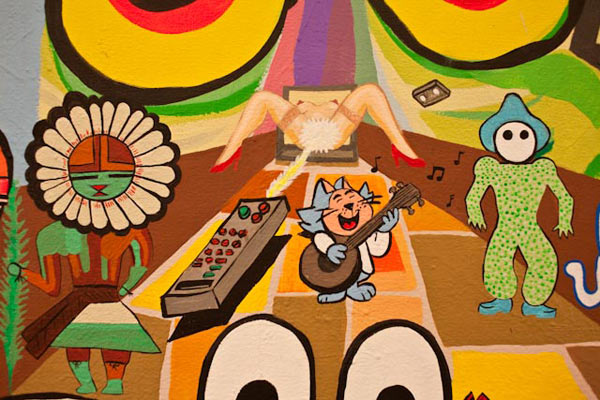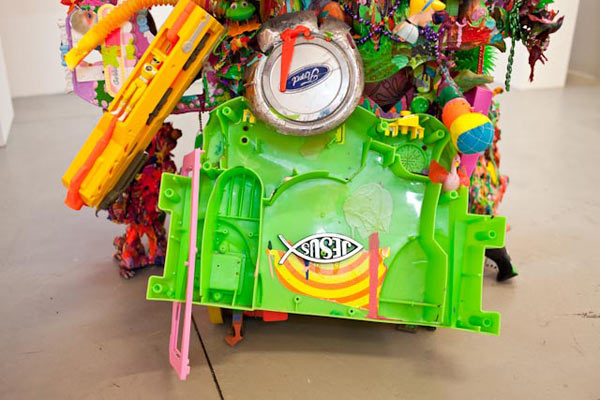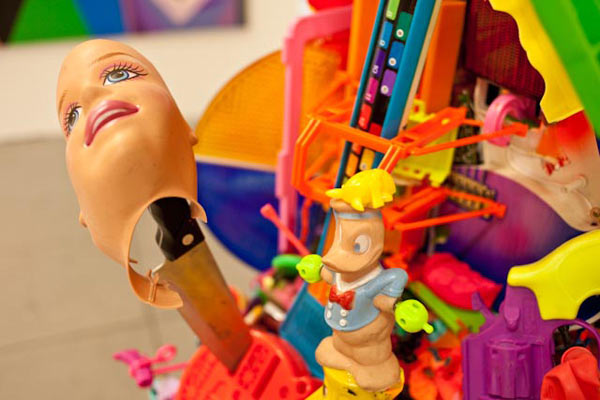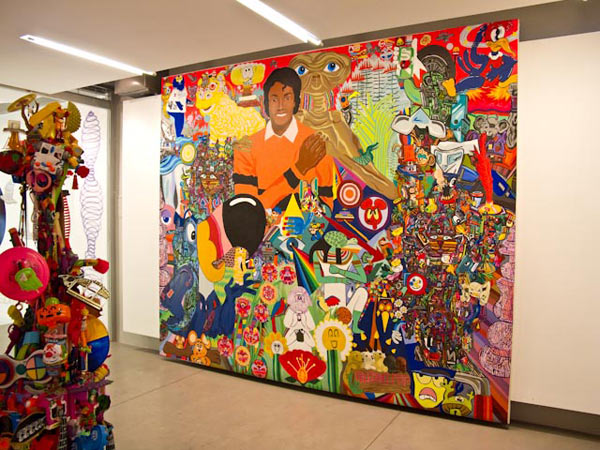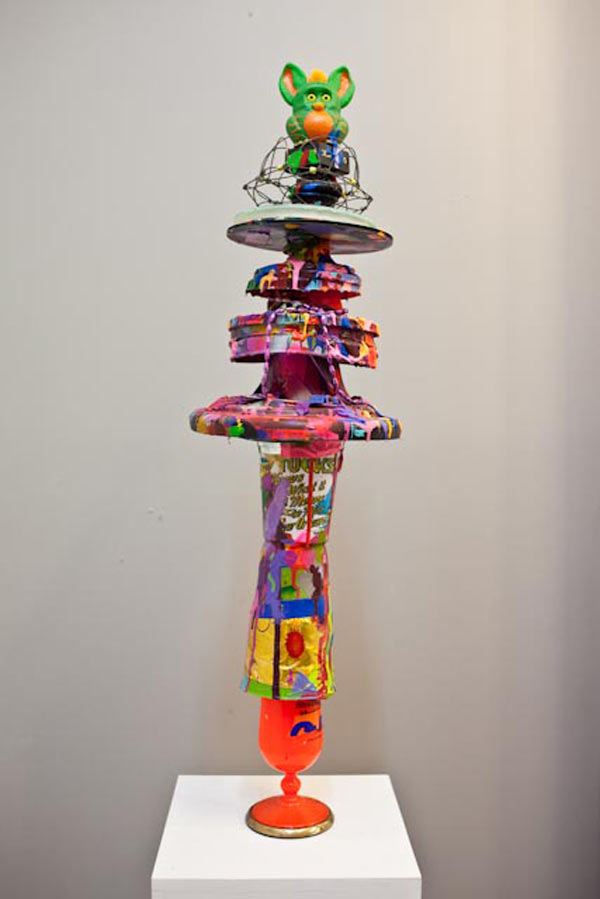 Kenny Scharf and Dearraindrop: Hot Glue Hullabaloo
Through December 4, 2010
The Hole NYC
New York, New York
All photos by Brock Fetch