Around Town LA: Opening photos from ROA's Thinkspace show
Juxtapoz // Monday, 15 Nov 2010
1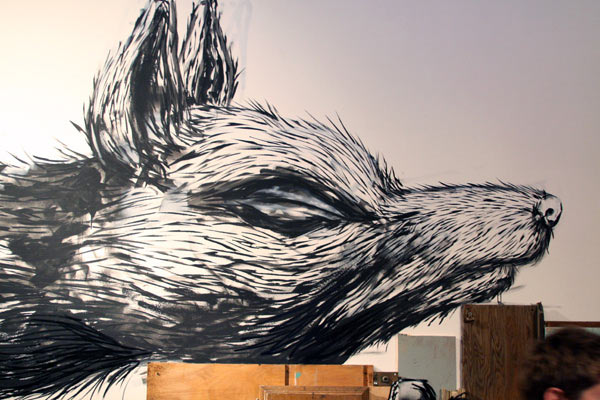 Our LA correspondent Amy Duran headed out on Friday night to the
Thinkspace Gallery-produced ROA show
held at the pop up New Puppy Gallery in Highland Park . ROA is a Belgium-based artist who has been making big waves over the past few years, and from what Amy told us, the show was quite impressive.
As Amy mentioned, "There was a
huge wall installation of a fox calmly looming over a crowd of smaller creatures,while below there was were accordion style folding doors displaying various animals, which when viewed from different angles, revealed the creatures delicate insides.

There were window shutters which when switched also allowed you to see the animals' delicate insides.



"Hidden within the installation wall, and among some of the other art pieces, were small doors that open and shut to allow the viewer a peek inside these animals' as well.

Lastly,  there were a few different videos and projections of ROA's street work.

There were several found objects brought into the space which gave it that feeling of bring the outside streets inside the gallery.
"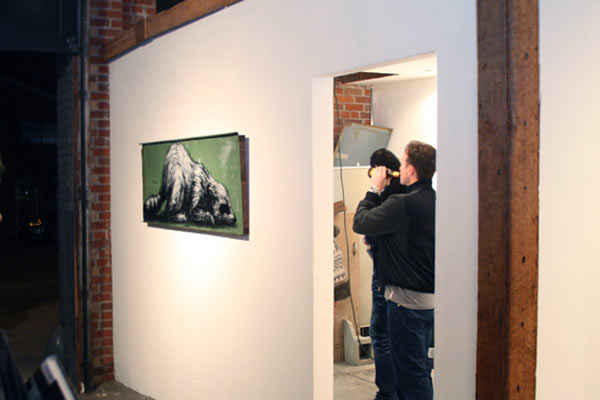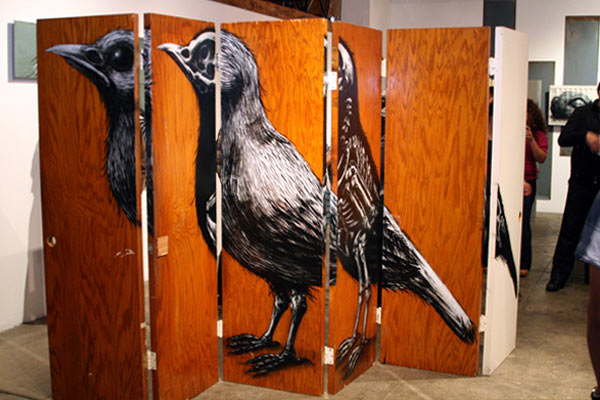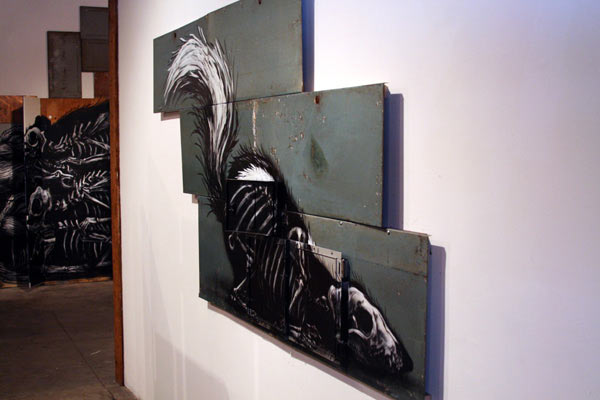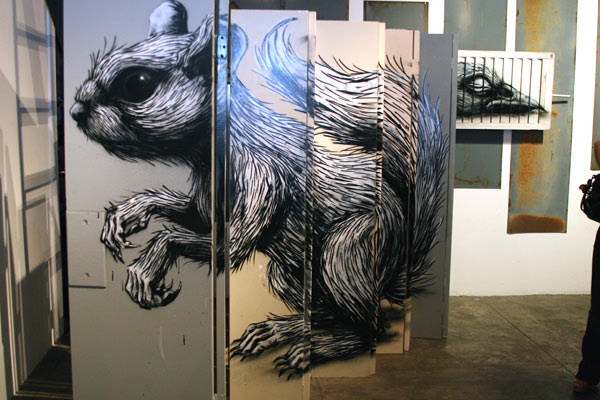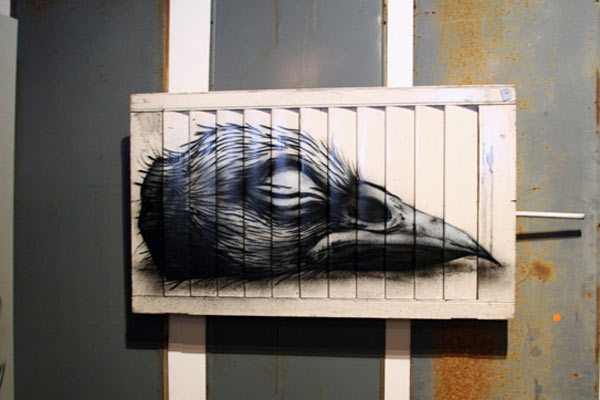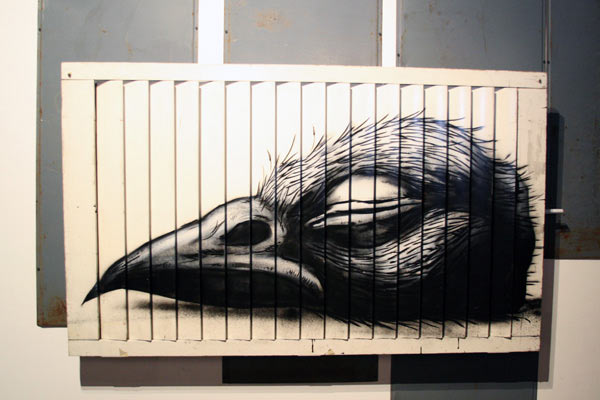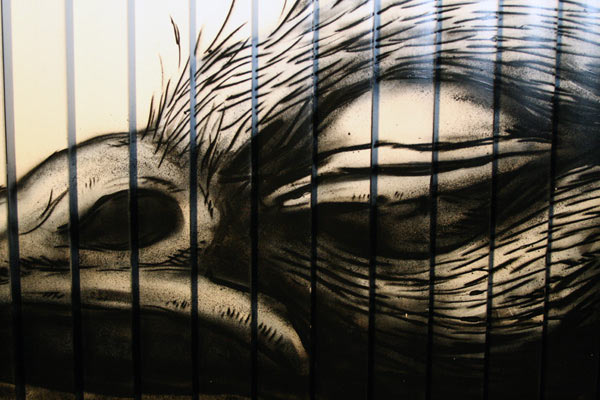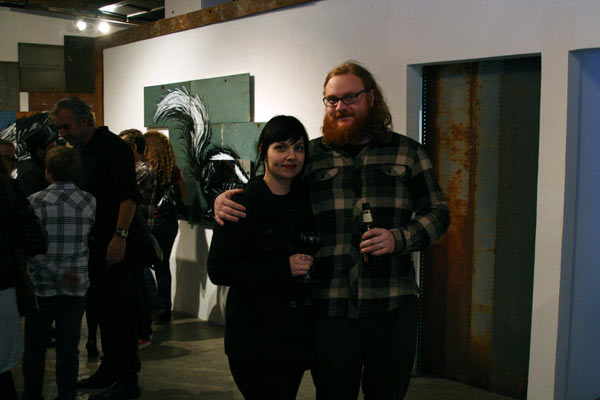 Artist Mike Stilkey and wife Elizabeth Johnston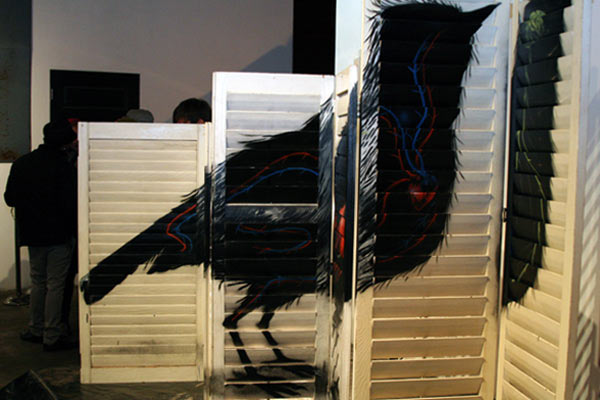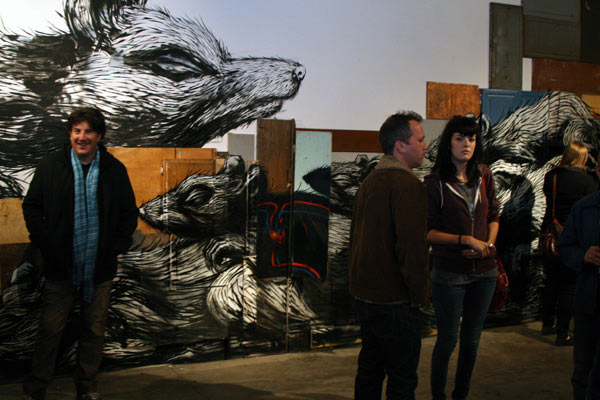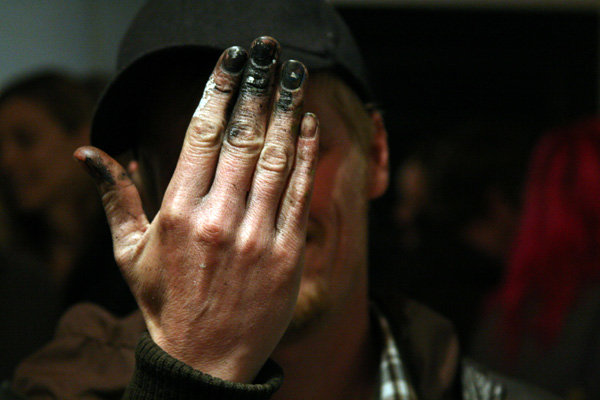 The man of the hour, ROA.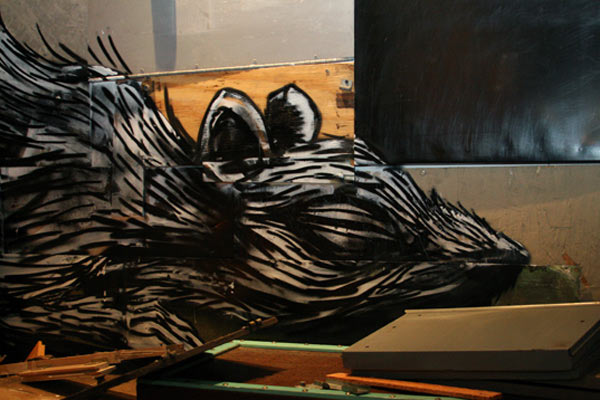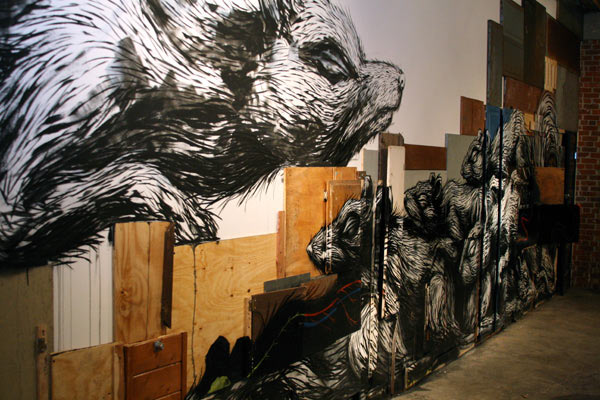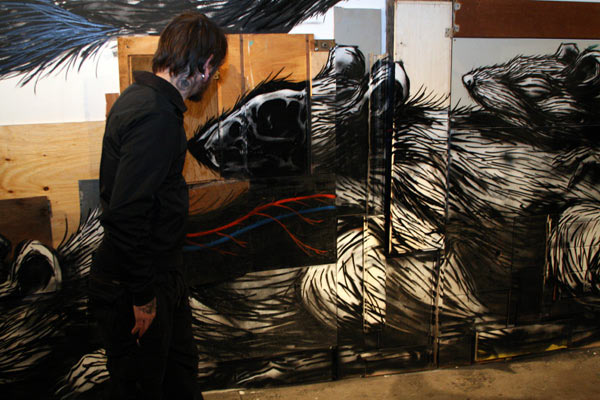 |
Parts of the installation wall had doors that opened up to reveal a different hidden view of the creatures such as the animals' skull or circulatory system
. . .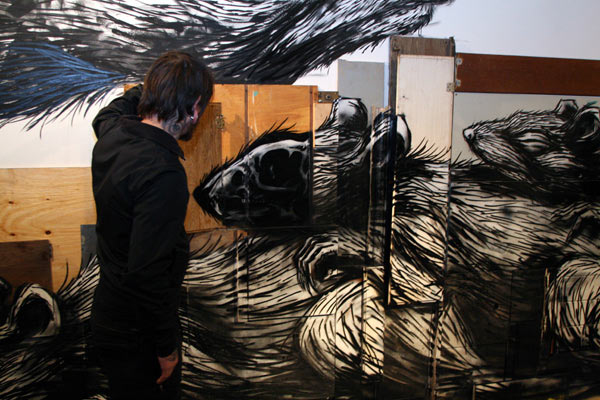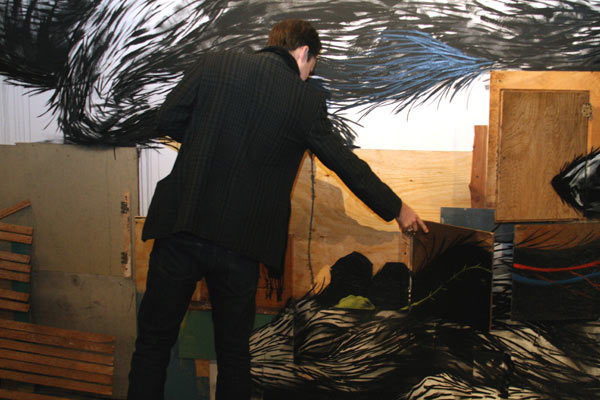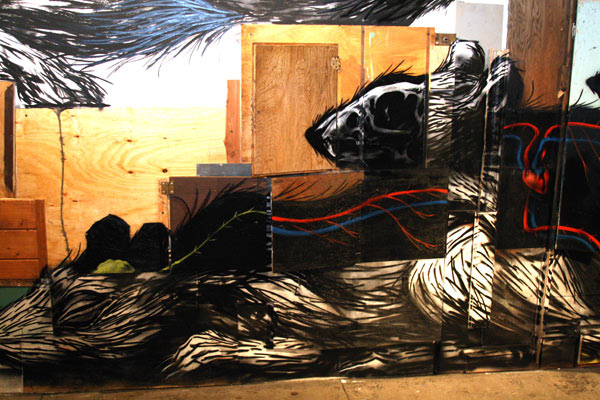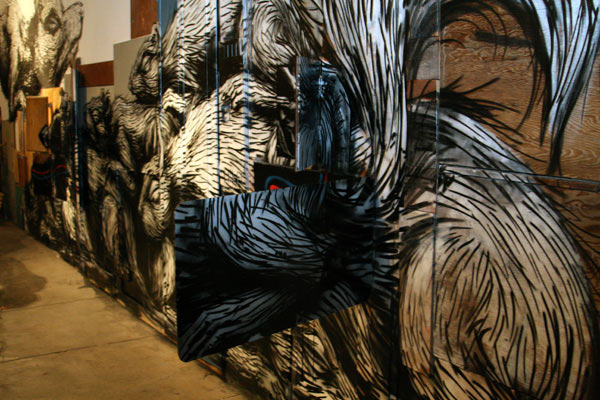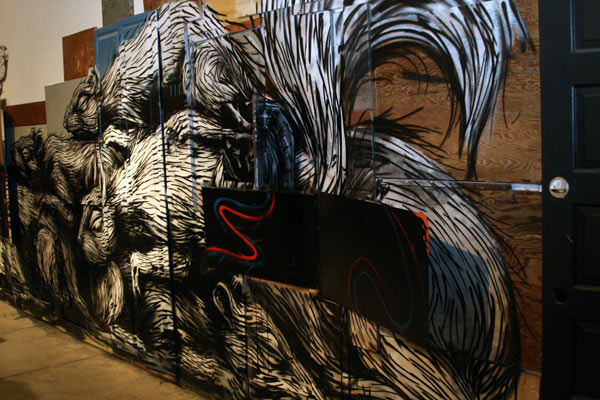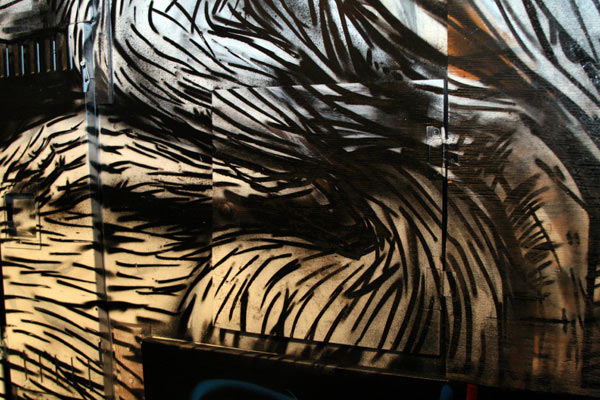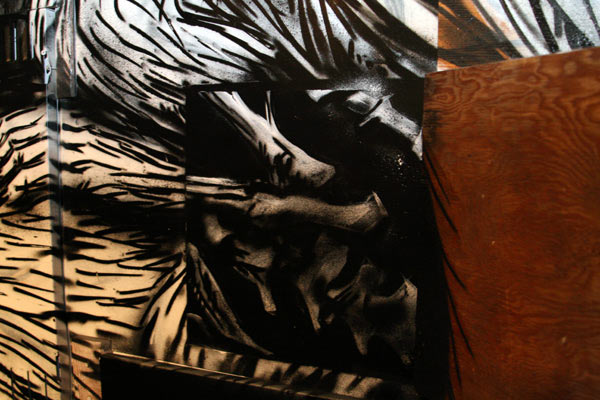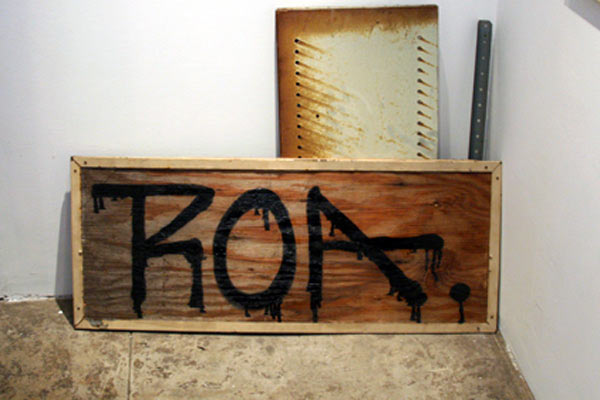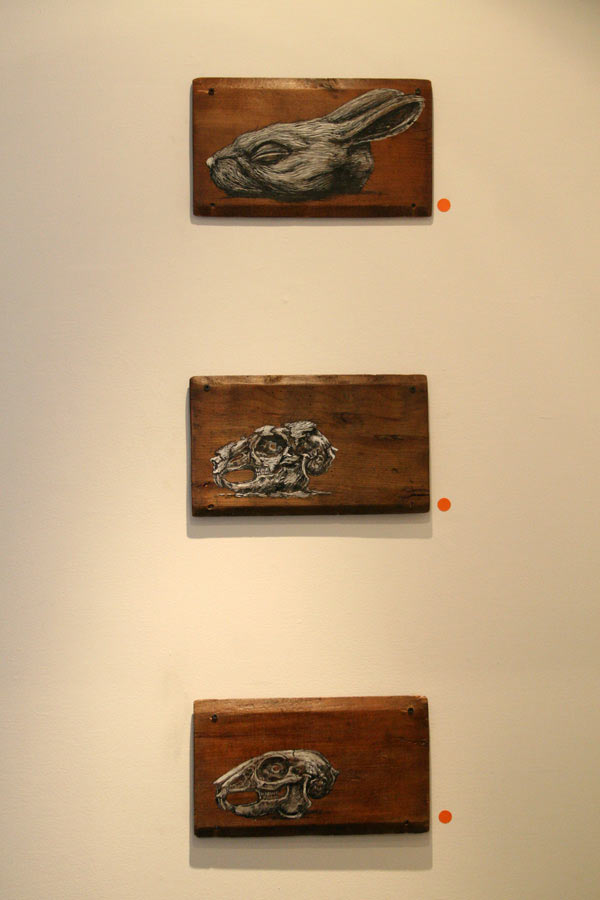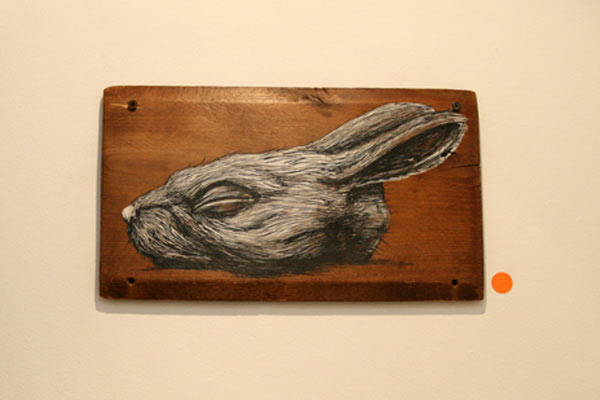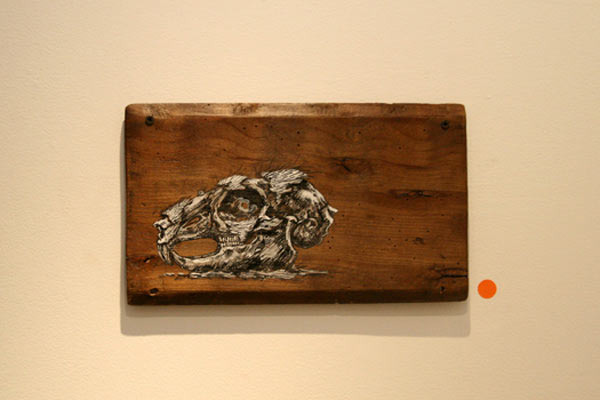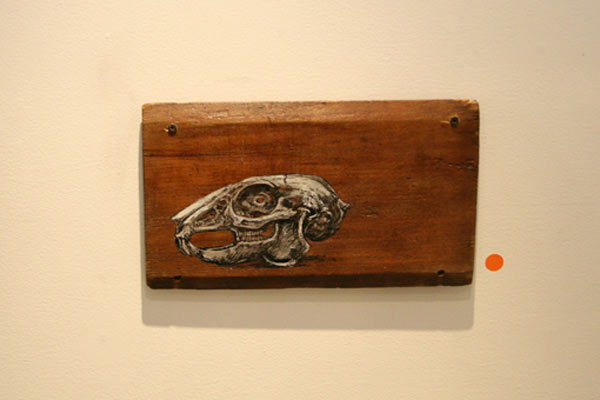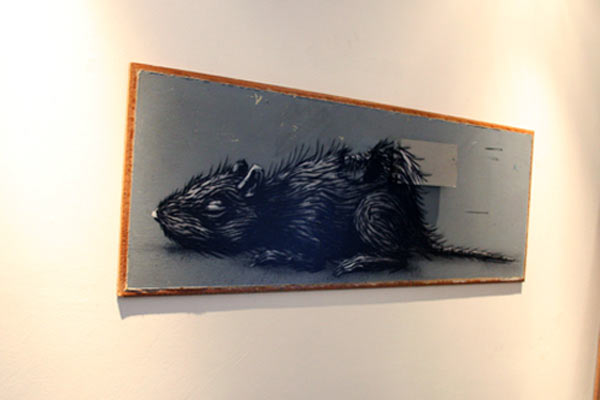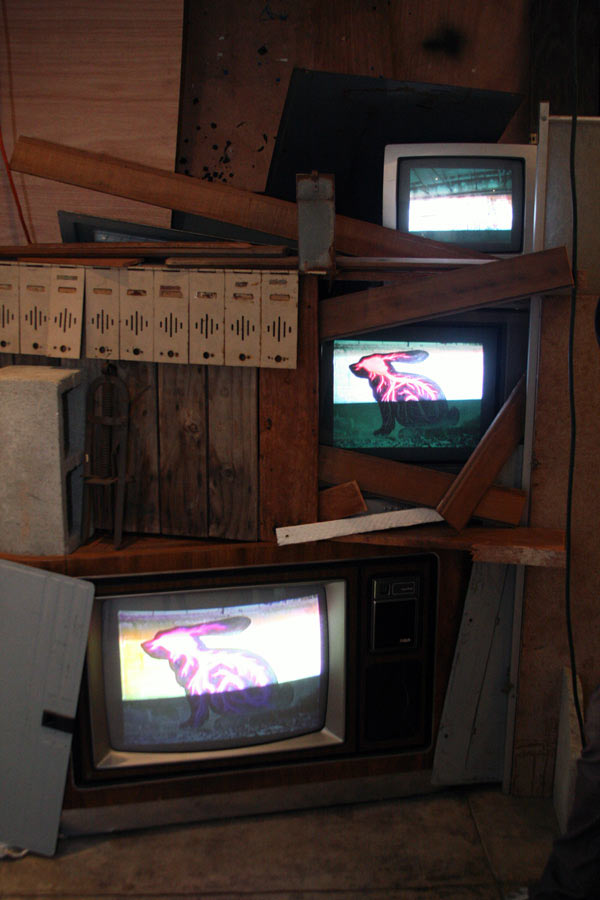 Video installation displaying ROA's street pieces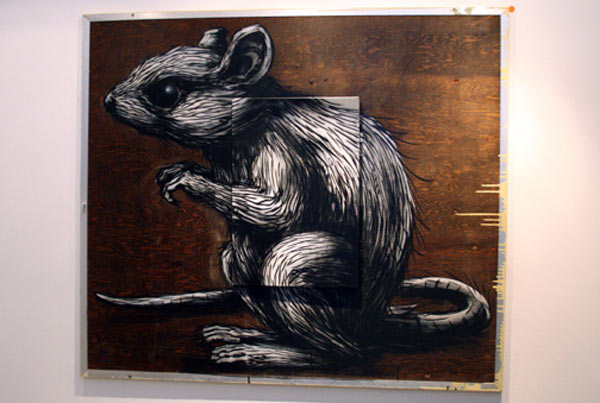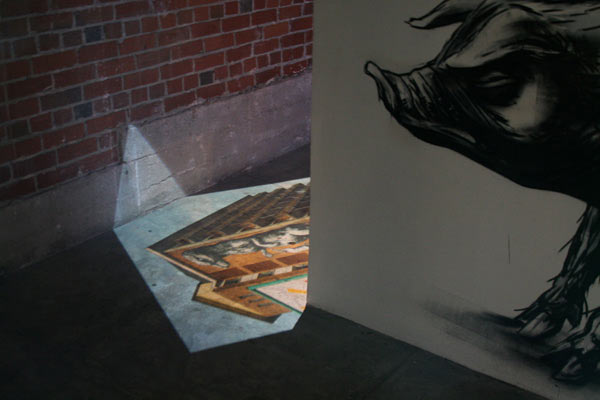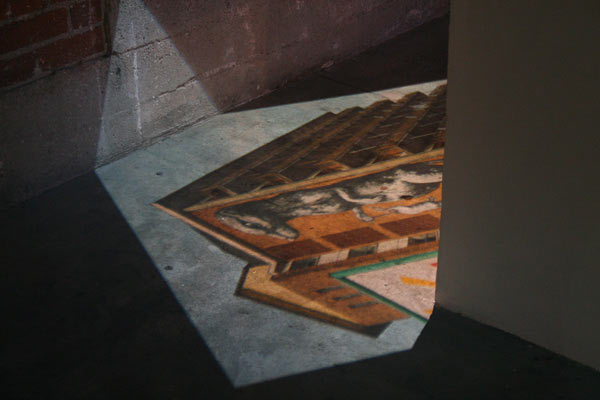 Floor projections peeking out from the next room . . .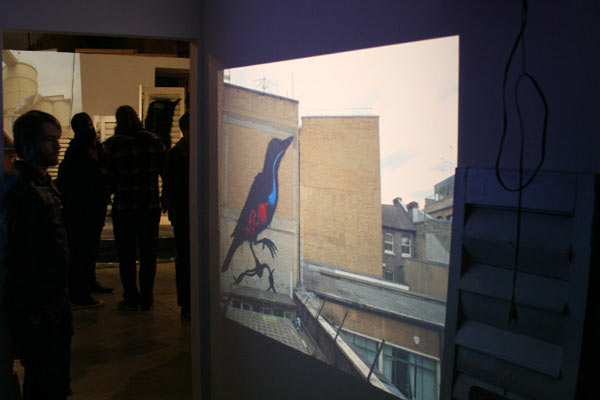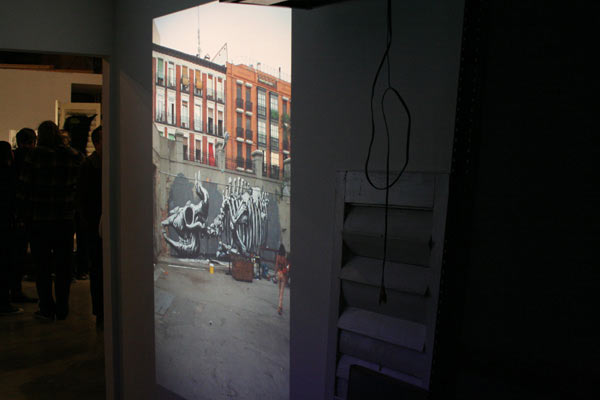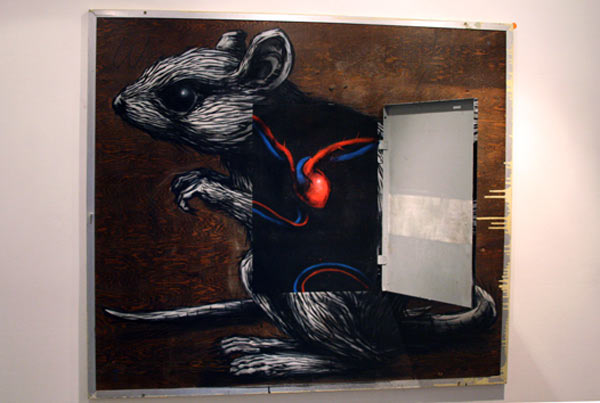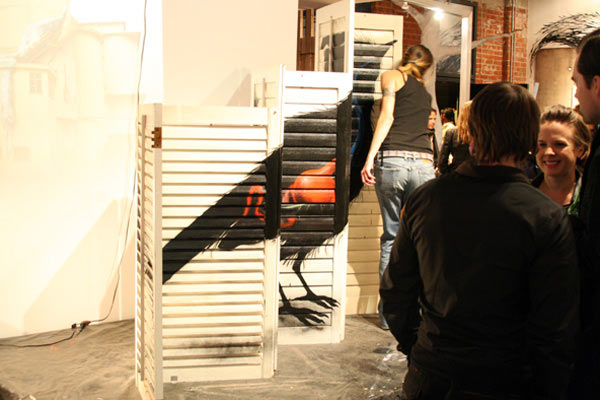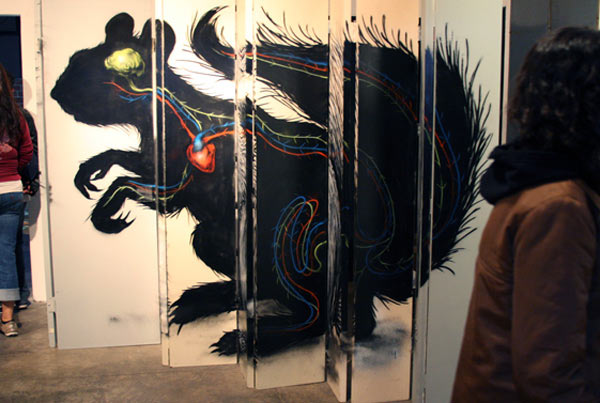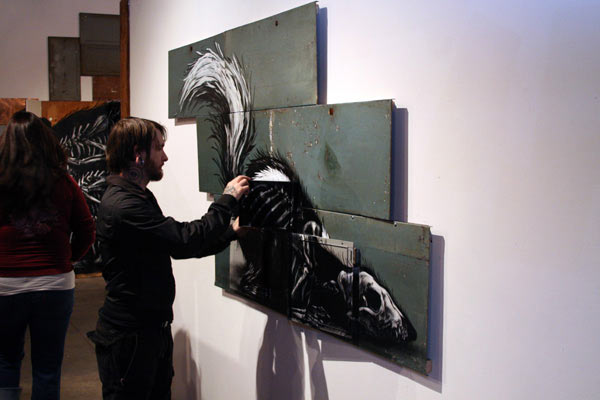 j. frede opens a few doors for us...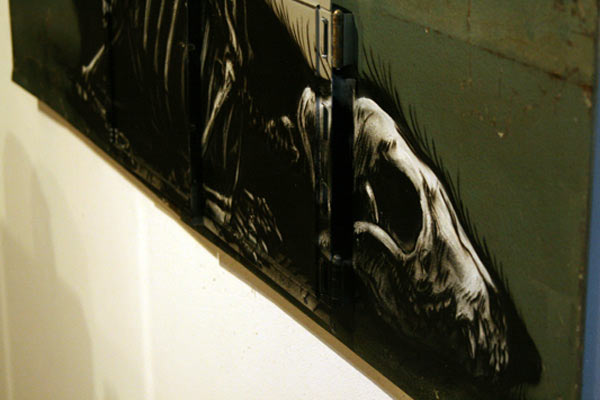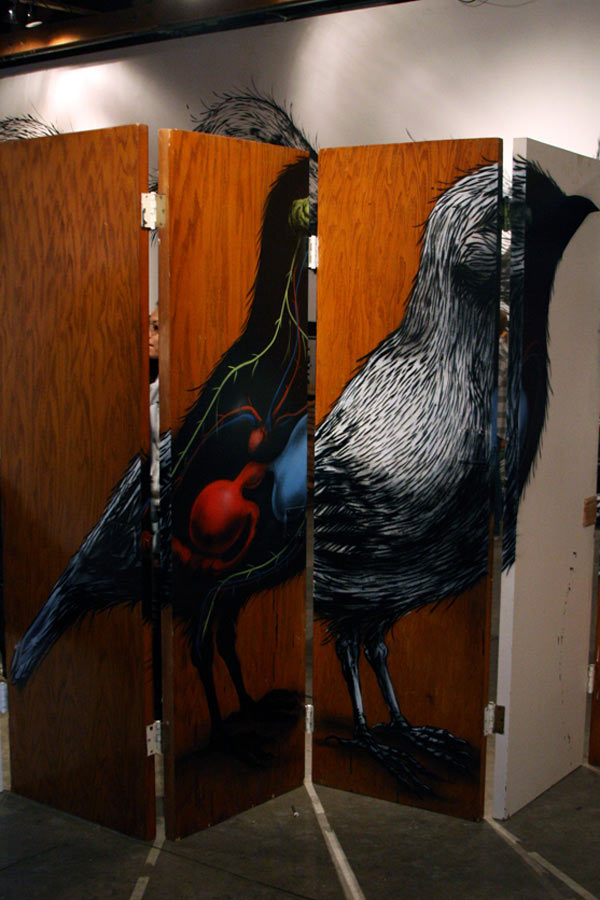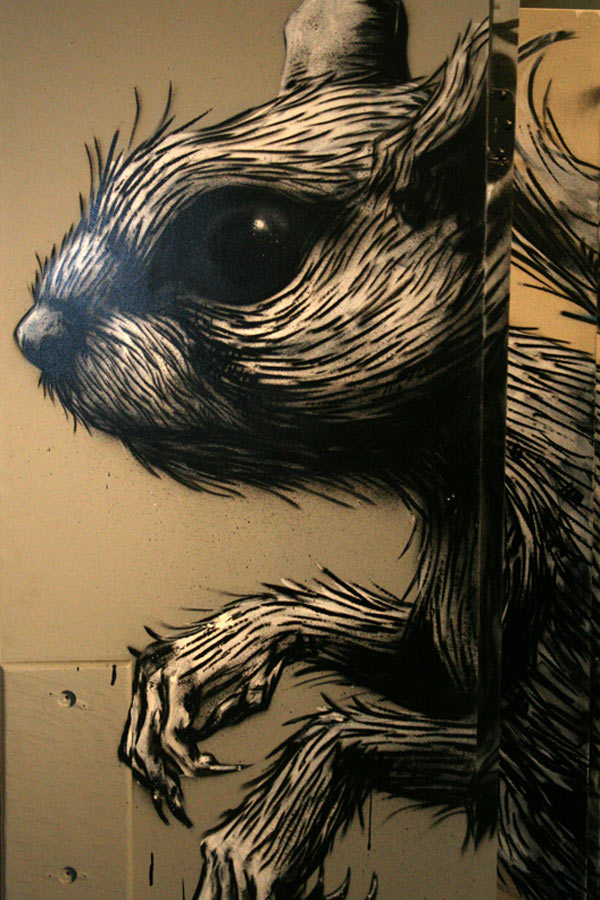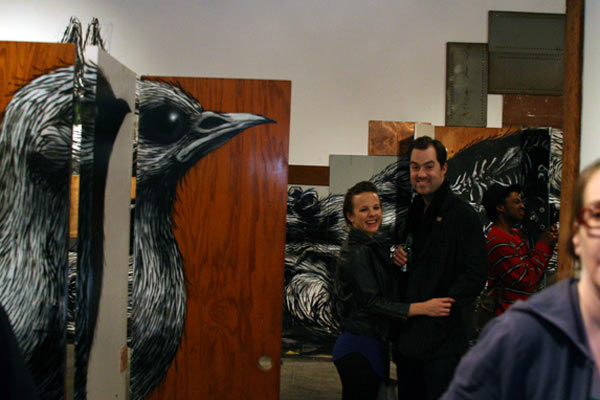 Artist Dane Johnson and wife Lenne Klingaman.
ROA
Through November 24
New Puppy Gallery
Los Angeles, California
All photos and text by AmyDuran.com