Arkitip for Incase features former Juxtapoz cover José Parlá
Juxtapoz // Tuesday, 16 Nov 2010
1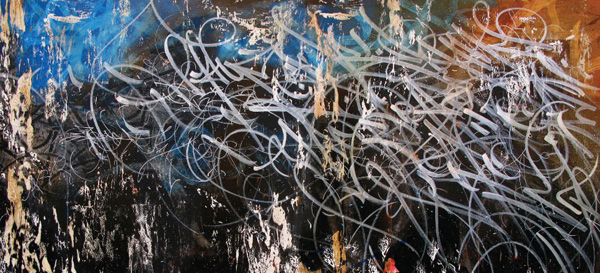 In December 2009, to celebrate
the 10-year anniversary of the original Barnstormers
trip to Cameron, North Carolina, we featured
José Parlá
on the cover of
Juxtapoz
. The way Parlá layers script, handstyle, and stories on each canvas has made him an original spirit in the world of fine art and graffiti. As Barnstormer, he was in a group of pioneers. Now, his work is the new installament of the Arkitip series of cases with Incase.
In the eigth installment of Incase's "Curated by Arkitip series", original Parlá artwork is available on a 15" MacBook Pro Sleeve, a Convertible Book Jacket for iPad (both feature premium pebbled leather construction), as well as a Slider Case for the iPhone 4. The 3 pieces from Parlá's body of work included in the collection are "Lost Horizon," "Li-Jiang," and "Miami Writers Circa 1986."


As far as we can tell, this is one of the best "Curated by Arkitip series" so far, as José Parlá's work really seems to fit the cases and style very well.