Architecture as Art: The Maximum Security House
Juxtapoz // Sunday, 01 May 2011
1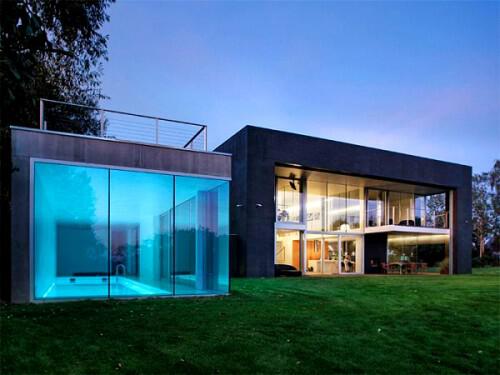 If the world was going to end, if zombies were to rule the world, you are going to want to live in a maximum security residence. And with that maximum security residence, you are going to want it to be a piece of architectural art, just as like "The Safe House," designed by KWK Promes.
The Polish firm built this beautiful, uber-modern home to be the ultimate safe house, that is esstentially a concrete rectangle that folds in upon itself to become completely sealed. No entrance points. No exit points.
As
All That is Interesting
reports, "The house, with its movable walls, has only one entrance, which is located on the second floor after crossing a drawbridge."
The future of living? If the elite get their artistic version of the future, this is it.