+Apto, a Group Show in Porto Alegre, Brazil
Juxtapoz // Tuesday, 30 Jun 2009
1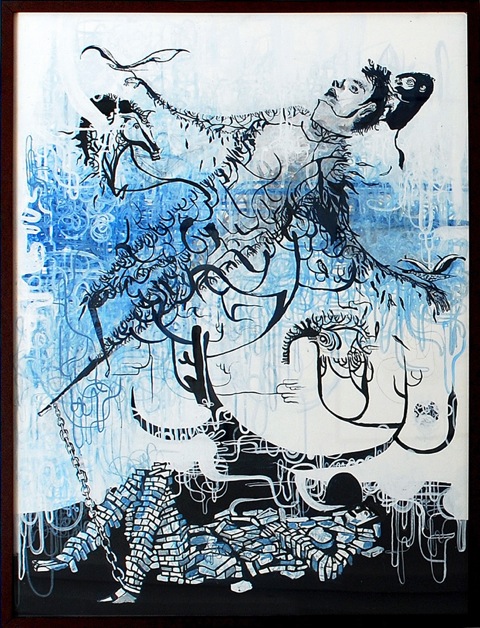 Urban artists Mateus Grimm, Diogenes DSM and Trampo are currently exhibiting in a group show, +Apto (meaning "more apt" in Portuguese) curated by Lucas Ribeiro.
+Apto takes place at a temporary art gallery created inside a huge science and technologies museum, the PUCRS MCT, in Porto Alegre, Brazil. The museum is simultaneously showing a full-year exhibition about Darwin in a well-executed mixture of art and science. Read below to view images and more info from the show.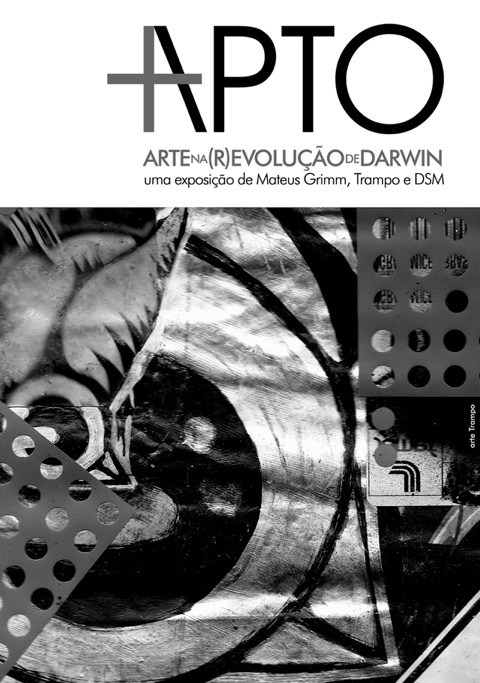 For this show, the artists studied the Evolution Theory and related scientific knowledge to create a series of new works. The result is an expression of different feelings and points of view on how the discovery of Evolution affects the human race. The collaboration is a natural fit for this science museum that shows complex knowledge in an easy-to-understand way. The artists involved know how create art that is insightful but also graphically appealing.
Luis Flavio aka Trampo and Mateus Grimm, the most prolific and known artists working with street and skateboard related art in the south of Brazil, are also collaborating with the up-and-comer Diogenes DSM on a mural inside the museum. The painting changes every month, going on until the end of the year, and illustrates the voyage of Charles Darwin around the world, onboard the ship HMS Beagle, and his mental quest to solve the Evolution riddle.
—Ana Ferez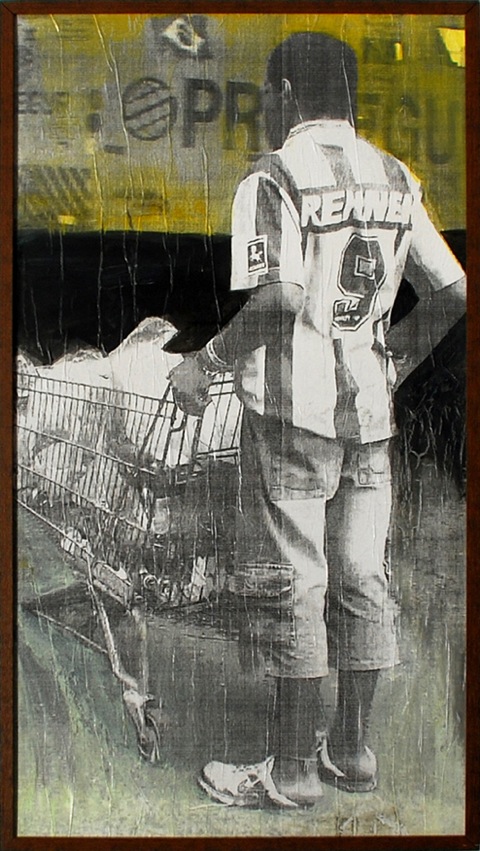 Luis Flavio aka Trampo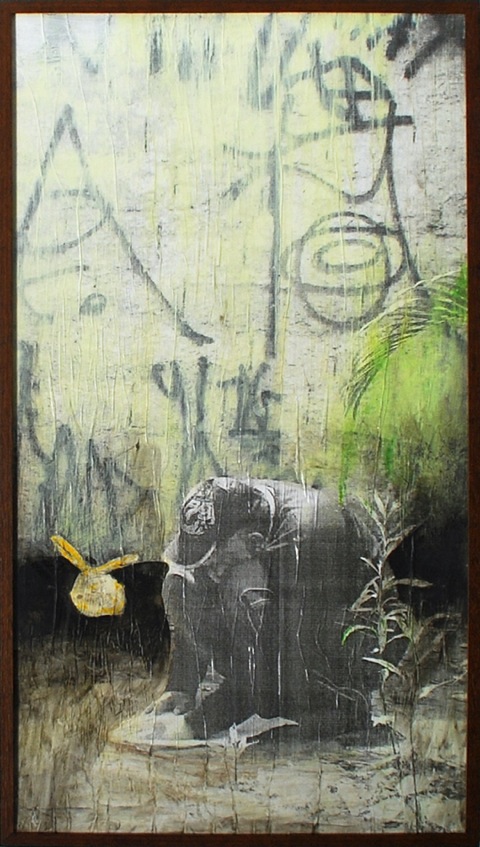 Trampo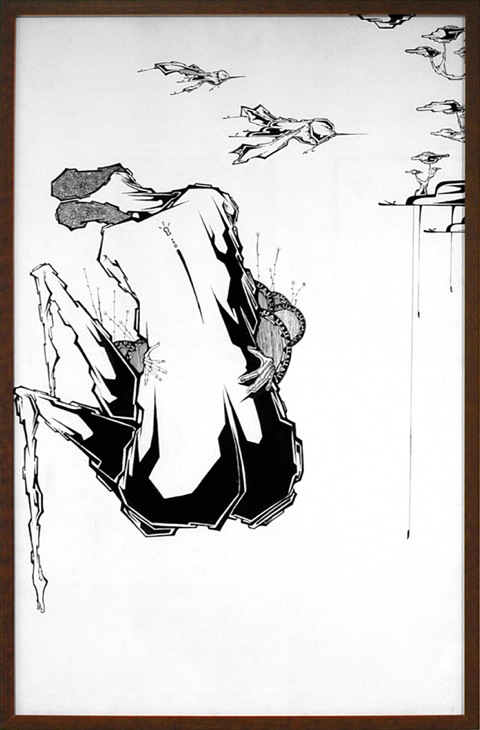 Diogenes DSM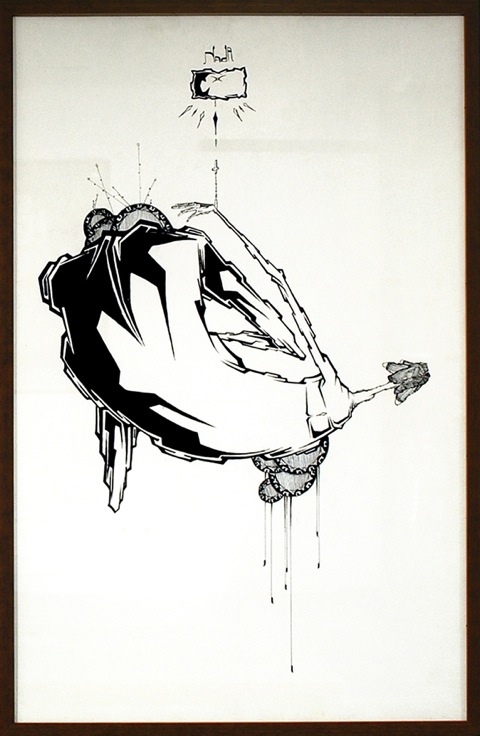 Diogenes DSM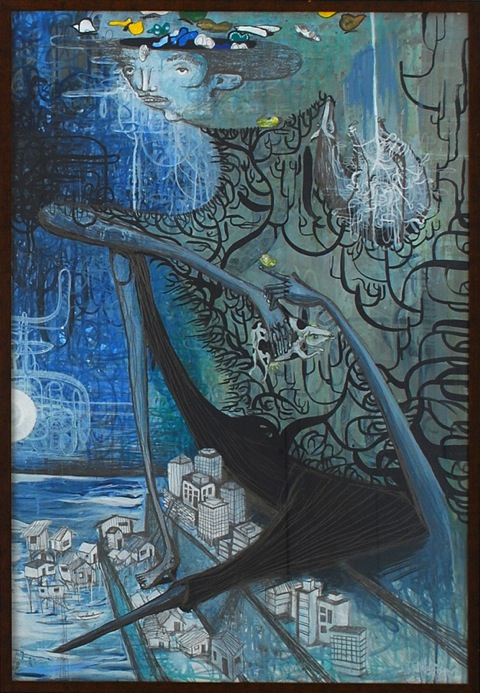 Mateus Grimm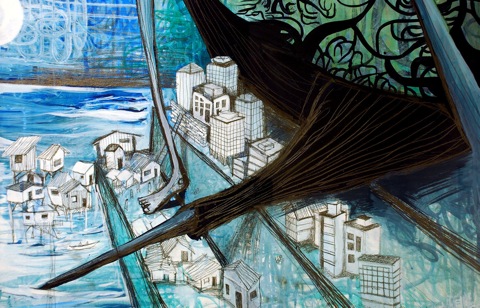 Detail of previous shot
Detail of intro shot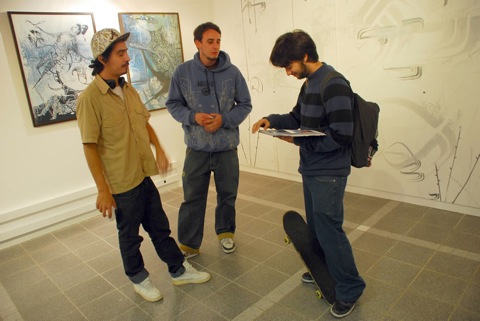 Opening