Image Gallery
Announcing: Juxtapoz Illustration 2 Book
Juxtapoz // Thursday, 13 Oct 2011
1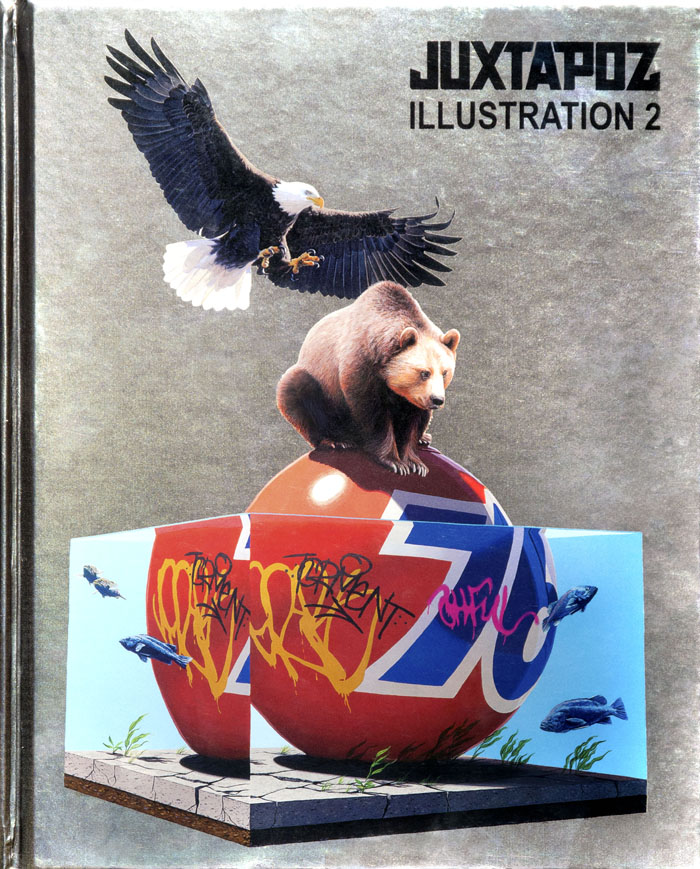 We at Juxtapoz continue our book series, in conjunction with Gingko Press, with the special release of our newest title, Juxtapoz Illustration 2. After the success of our first Illustration title, we include in our second installment Josh Keyes (on the cover as well), Ericailcane, Dabs Myla, Alexis Mackenzie, Rachell Sumpter, Evah Fan, Rich Jacobs, and others.

We are always excited when a new title in our book series is set for a full release, and when we got our first copy of the metallic silver Josh Keyes cover, we have to say we were especially proud. We all collect books here, and to continue to publish our collection is a special part of the Juxtapoz brand.

From the irreverent cartoon style of Johnny Ryan, to fine drawings by Josh Cochran marked by precision and depth, to the mysterious miniature universes portrayed by Evah Fan, Juxtapoz Illustration 2 traverses a generous cross section of contemporary illustrators. In all, more than 20 leading artists and designers pushing the boundaries of figure and ground are presented in top form.

Stay tuned for the release of Juxtapoz Illustration 2 in our webstore and in stores around the world.