Anish Kapoor returns to India for First Ever Exhibition
Juxtapoz // Sunday, 26 Dec 2010
1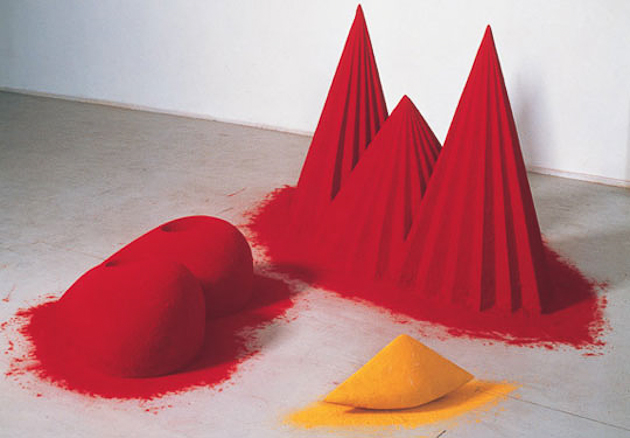 Showing both in Delhi at the National Gallery of Modern Art and the Mehboob Studios in Mumba, world-famous sculptor and installation artist Anish Kapoor has at last returned to India for his first ever exhibitions there. The 30-year retrospective marks the career of the artist who left India when he was 17. In India, the coinciding return is being treated with much fanfare and coverage.
There is a centerpiece to the showings called "Shooting Into the Corner," and he describes the work, as most work of artists, as "deeply political."
A great interview with Anish on the occasion is below.