Anish Kapoor goes Balloon for Monumenta 2011
Juxtapoz // Sunday, 15 May 2011
1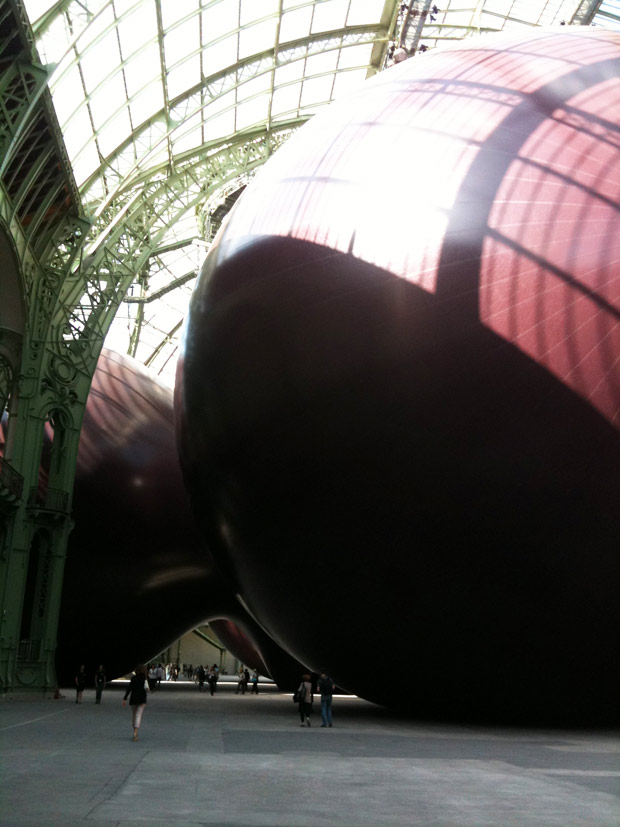 Indian-born, London-based Anish Kapoor didn't just create a gigantic installation for site-specific Monumenta 2011, which features s 13,500 square-meter hall in the Grand Palais, he is allowing to get right inside his balloon.
The huge cruciform balloon lies on the ground. As
CoolHunting
noted from Kapoor,  "he tried to give the idea of a presence while it's nothing but air. He adds that the presence comes from the connection that the color as a medium makes with the eyes and senses of the visitors. To engineer the effect—to create a form that's both light and enormous—was a technological feat to conceive and achieve, from the computerizing calculation of the flatness of its bottom and the size of each two-millimeter wide strip of material to the construction part itself."
Or, its just an amazing, gigantic balloon in the middle of a nearly 150 year-old building. Kapoor was also aiming, upon entering the balloon, to feel a sensation of returning to the womb.
Monumenta 2011
is open through June, 23, 2011.