Andres Guerrero and Albert Reyes at Subliminal Projects
Juxtapoz // Wednesday, 20 Jan 2010
1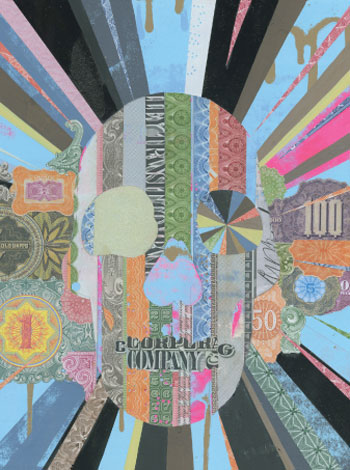 Guerrero
Longtime buddies and artists Andres Guerrero and Albert Reyes' work couldn't be more different. Which is why we are excited to see their contrasting bodies of work displayed head to head at Subliminal Projects on February 6th.
Guerrero is on the introspective side.  He describes his skull imagery as "symbolic self-portrait representation... a descriptive means of living through death."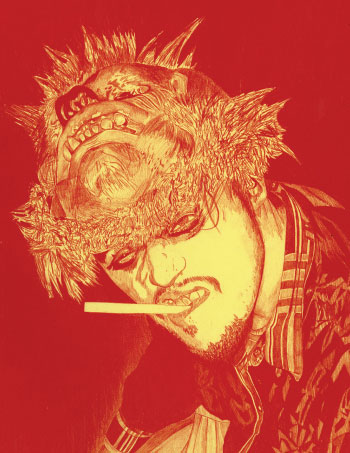 Reyes
Reyes prefers to reference pop culture and dabbles into the contextual spheres of politics, religion and life in L.A.  "My view of the world is from L.A.," says Reyes.  "My view is through the L.A. media, taking in the culture, the people, the vastness of L.A.  No one can escape the Hollywood impact."
Stylistically, the two artists are equally divergent.  Reyes' works often consist of pencil and pen line drawings, rendered on the backsides of book covers, wood panels and the occasional found object.
While they vary in detail from folk-like simplicity to photorealism, they always seem to carry a quality of surreal wisdom, with subject matter that is both stranger than fiction and funny because it's true.
Guerrero, conversely, paints rich layers and webs that express the fluid impermanence of life and the duality of confusion and comfort in his emotional struggles with personal loss, connection and reconnection.  Together they combine to express life's tension in its many forms - personal, cultural, spiritual - rendered meticulously and fluently.
Check out their work at Subliminal Projects in LA on February 6th.