Anatomy of an Interview: Alex Prager edition
Juxtapoz // Friday, 27 Nov 2009
1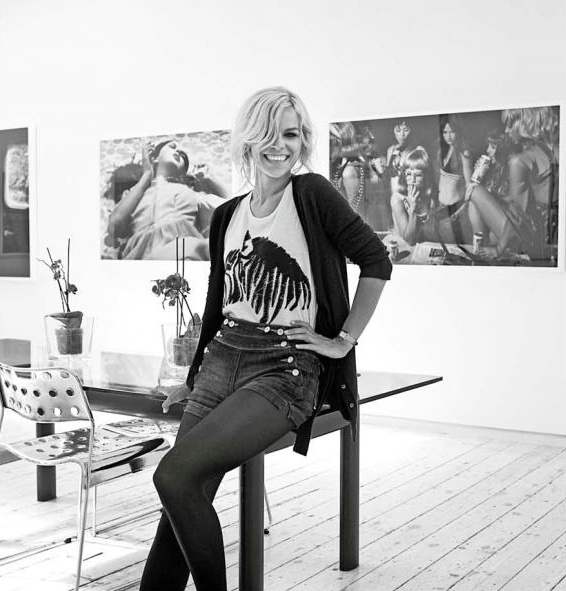 Alex Prager
Tommy Tung interviewed Alex Prager here about her upcoming exhibition, Week-end. Below, he shares the method of his madness, because the shortest path between him and his article is never a straight line.
anatomy
of
an
interview
alex prager edition
by tommy tung
I would marry the photography of Alex Prager, but it's only ten years old -- far from the age of consent. I did the next best thing: I worshipped it in words. It wasn't easy though -- love never is -- because feature articles are hardly a hash of Googling and casual questioning. They take initiative and obsession, and they take a "decisive moment," termed and exemplified by photographer, Henri Cartier-Bresson.
The moment, in this case, followed my first Juxtapoz article.
I decided Alex Prager would be a superlative subject.
I cared little about the three and half months, between the decision and the execution. I didn't write for a daily paper, I had never written for one, and until that first Juxtapoz article, I had spent five quiescent years in journalism. I owned the patience of a redwood tree.
It was partly hereditary. It was partly chronology: Alex's exhibition would happen in 2010, a detail learned not through the Internet, but through inside channels, as I interviewed her friend, artist Mercedes Helnwein (here and here), and during a studio visit (here), walked away with this timely information. I had learned plenty about art through Mercedes -- Alex Prager, Beth Riesgraf, their 2004 installation called America Motel -- because curiosity never killed the cat who wrote for Juxtapoz. It made him write more.
It made the imperative: query Alex Prager. Ask if she was remotely interested, but not ask in a remote way. In this age of electronic communication, I still pitch in person when possible. Call me old-fashioned. I'll take it as a compliment. Then I'll remove my gauntlet and wipe your smile off with it, because face-to-face solicitation is a lost art.
I did not, however, intercept Alex in the 10 items or less line. I let her do her grocery shopping. I assumed she would attend the opening of Mercedes Helnwein's East of Eden on November 14 at the Merry Karnowsky Gallery. I would sell her the idea there.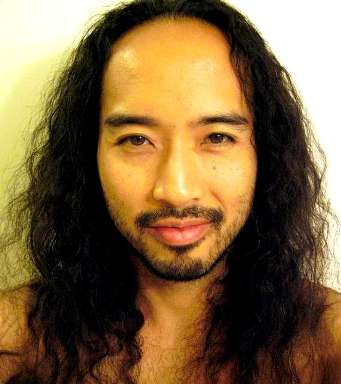 Writer Tommy Tung
Then a new opportunity unearthed. As a mailing list subscriber, I received an invitation from We Are the Superlative Conspiracy (WeSC) to experience Oktoberfest at their Beverly Hills store. Knowing Alex was a Weactivist (or a WeSC-sponsored creative), I gambled on her attendance. Intuition declared she wouldn't arrive at 4 p.m.
Therefore, I arrived at six, two hours after Oktoberfest had begun. The population comprised a DJ, bartenders in lederhosen, fashion-forward shoppers, and long-haired skaters. I drank Heineken and Effen vodka with my friends, Allen Vaysberg and Anna Perez.
I asked a store clerk if any Weactivists were scheduled to appear.
"Well, we've got beer today, so I'm sure someone's going to come," he said.
An hour after that prediction, I sighted a petite blond, two aisles away. Her face was angled so I couldn't see it, but I knew who it was -- just how I knew she wouldn't be here at four. By her side was Vanessa Prager, sister, painter, and Weactivist, too.
I crossed the aisles. "Alex? Hi, I'm Tommy. I met you a couple years ago at the Heal the Bay Gala."
Her eyes flashed diamonds and her smile, more riches, but nowhere on Alex's face shined her memory of me.
I revised the introduction, "I also wrote three articles about your friend, Mercedes, in Juxtapoz. I was hoping I could do the same thing with you -- interview you."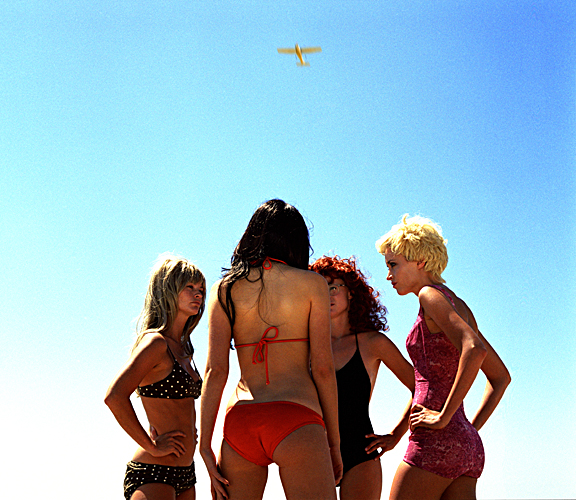 Alex Prager's Work: Four Girls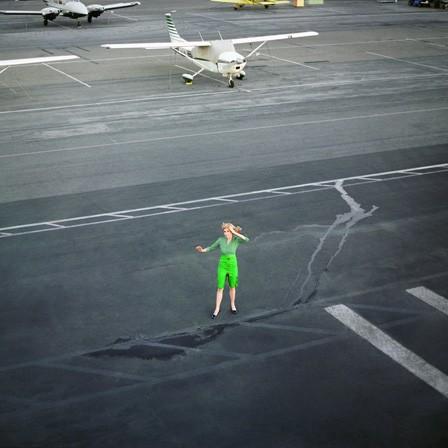 Kimberly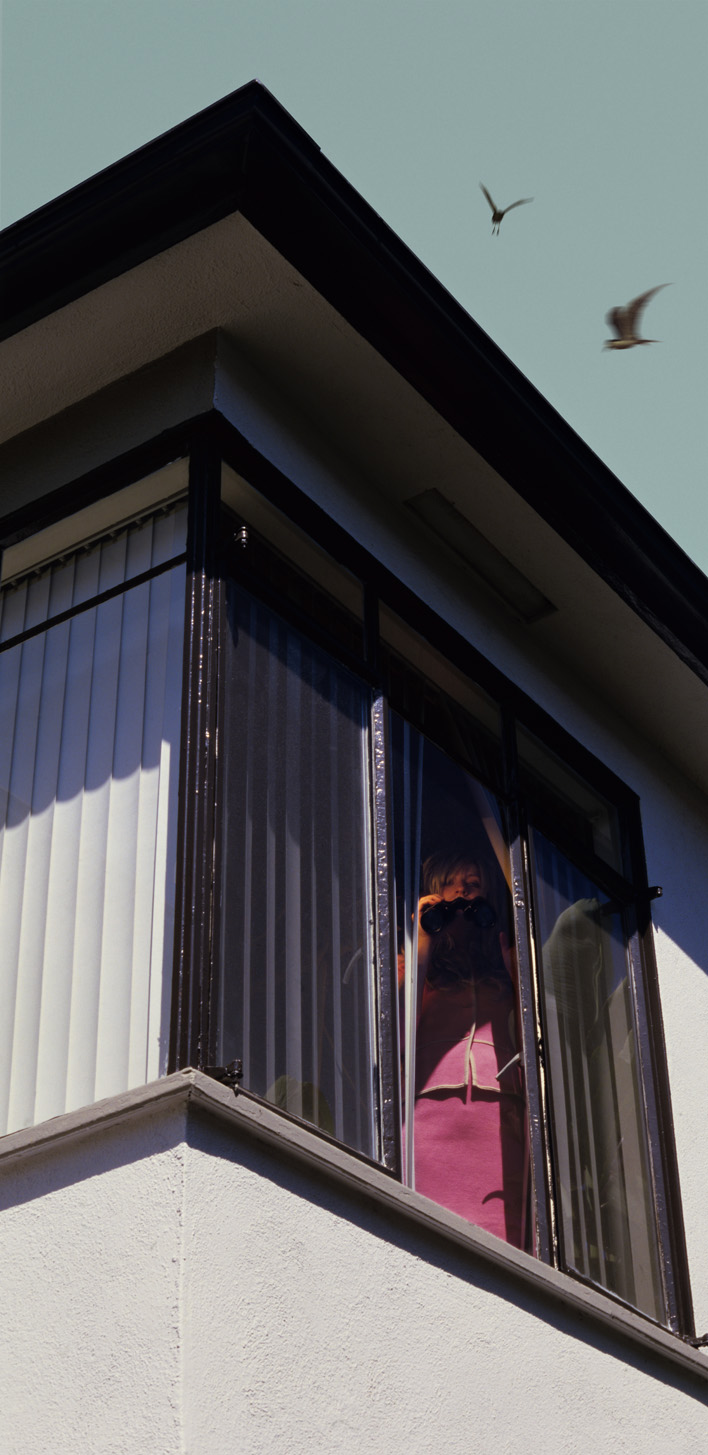 Megan
"Oh, you're the one who wrote that interview?"
With my identity established, I conversed with the affable Pragers, got their autographs in the WeSC catalog, and secured permission to interview Alex.
At this point, I hadn't yet contacted Katie Zuppann, my trusty editor at Juxtapoz, because when I propose an article idea, I assemble it with deadlines, exhibition dates, and the interview procedure (in person, over the phone, or by email). This way, Katie receives a prospectus.
The following week, Alex insisted on an interview by email, so she could craft thoughtful responses. While I favored a live discussion, I obeyed her request, because I sensed high quality replies coming my way, which took precedence over my preferred interview method; this is uncharacteristic of a Taurus to admit; this is not, however, a general announcement for all artists to challenge me. I wear that gauntlet, after all.
As a researcher, I dove into the deep end and wanted to drown, because it was all so alluring -- her artwork, the work of her muses -- William Eggleston, Mitch Epstein, Brassaï, Helmut Newton, Jeff Wall, Lucian Freud, Manet, Balthus, and John Currin. They were strangers daring me to discover them.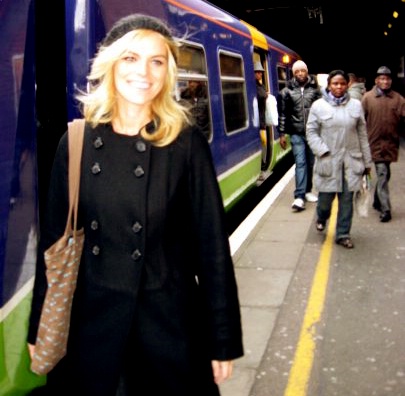 Alex Prager


I found them hiding inside Hennessey + Ingalls, a bookstore specializing in art, architecture, photography, and the like. In two hours there, I grew a high brow. I visited two libraries and borrowed twenty pounds of literature. That week, I even met one of Alex's collectors, Wicks Walker -- unintentionally by way of two musicians, Tina Guo and Allison Geddie, during a performance by Jason Miller of Godhead.
Off the Internet, I compiled every article about Alex in a Microsoft Word document, which exceeded 40 pages. I read them as a law student would a book on statutes. I examined photographs from Polyester and The Big Valley, Alex's first solo exhibitions, and I recorded my reactions in a journal, for I vowed to be an Alex Prager specialist; my brain grumbled at times; I shut it up with coffee, whiskey, and chocolate.
After I developed questions for Alex, I had the burden of sequencing them. Email interviews demanded this, since conversational flow was not available to guide the topics. The questions started light. I had learned this from teaching English at 8 a.m. to community college freshmen. Asking at 8:01 a.m. about which woman in Haruki Murakami's Norwegian Wood was most compelling -- that tended to put them in comas.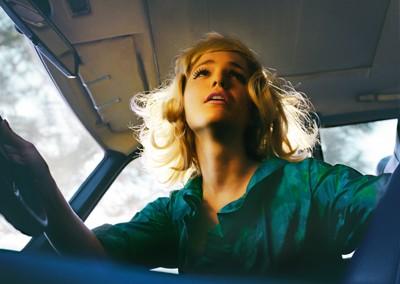 Virginia
Before tackling the risk Alex took with Week-end, I began with questions about the physical production, the models, the titles, the events that inspired it -- things that would refresh her sensory experiences and subsequently, her feelings.
Whether my sequencing was effective, I didn't know, and it wasn't important enough to inquire at her photography studio in Silver Lake, where I visited the day she emailed the answers. I was there to observe, to feel the energy. The setting was not sumptuous, nor did it necessitate grandeur. It housed clothing, wigs, film negatives, portfolios, a Mac, and a couch -- enough for Alex to brew her magic.
While she didn't concoct any in my presence, she did supply me with photographs from her early days -- old to her eyes, but new to mine -- I finally saw pieces from America Motel, not archived on the Web. We talked an hour, satisfying my appetite for a live discussion. During this time, I had hoped to uncover secrets about Alex the artist, Alex the person, and in a way, I did.
But I surrendered my own, too.
I confessed: attending Oktoberfest was done to meet her, to pitch the interview.
Alex would have learned this anyway, once this essay was published, but I found the moment with her crucial for opening up, because if I expected her to share herself, I had to do the same.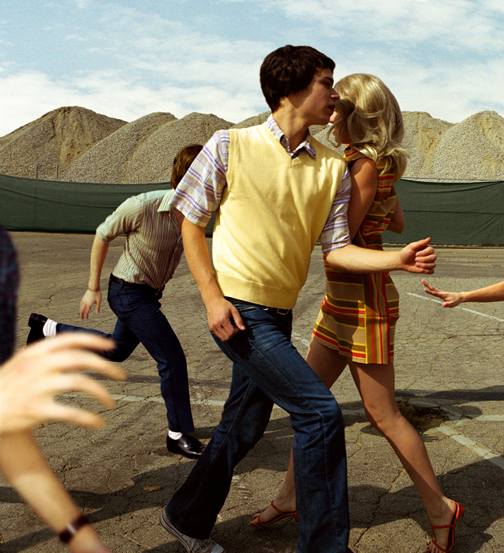 Crowd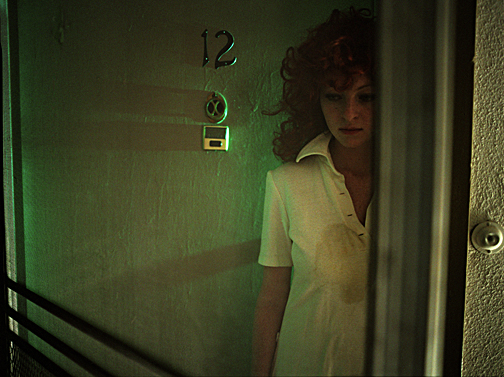 Jessica


Maybe people submitted to interviews for this reason -- catharsis -- which I felt then and I feel now, writing this, because I am not the subject ofJuxtapoz interviews. I don't speak to journalists. I don't speak much at all Monday through Friday, writing in my apartment, living in my head.
So I come clean. I tell you John Donne was onto something with men not being islands. I tell you these words bridge me and you. They nourish me. I also tell you their side effects -- dry mouth, dependency, and euphoria -- and bathing in their satisfaction, I miss those moments, delicate and decisive, that enlivened me in the first place.
I reset myself now and I flash 12:00 and I hunger, my hand out, my heart open.
A moment approaches.
It's strange and it's lost in familiar places. It's guarding secrets it can't wake up from.
I already know I will take it.


If you have yet to read Tommy Tung's interview with Alex Prager, read it here.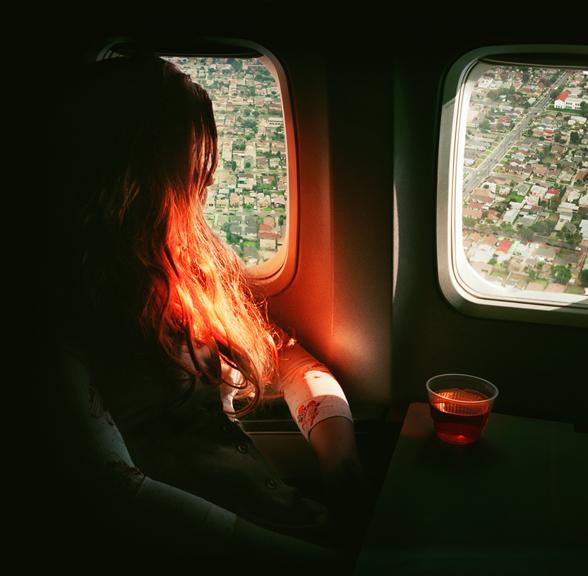 Nancy
--- the muse ---
Alex Prager is a photographer known for color-saturated scenes of wondrous beauty and tension. She grew up in Los Angeles, Florida, and Switzerland. Week-end is her third solo exhibition. It opens at M+B in West Hollywood, CA on January 30, 2010. www.alexprager.com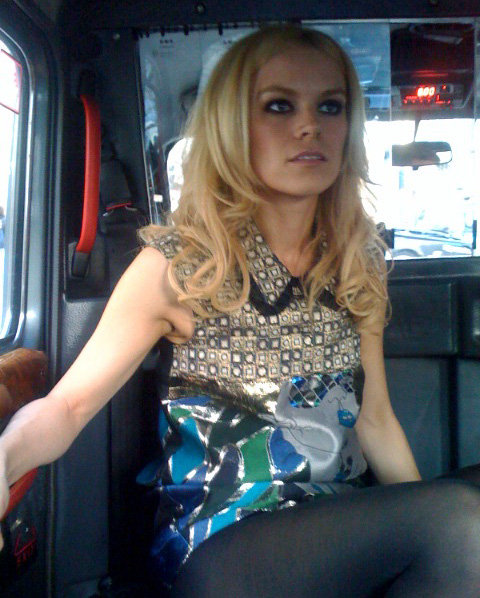 Alex Prager
--- the decisive writer ---
Tommy Tung lives in Los Angeles and holds a B.A. in English from UC Berkeley and an M.F.A. in Screenwriting from USC. He writes fiction mostly and rock music. When he isn't deciding on which artist to interview, he is seeking literary representation for his novel, Taurus Ikkanda. Share your moments: tungtalk@hotmail.com