An ode to Dash Snow at Bowery and Houston
Juxtapoz // Tuesday, 23 Nov 2010
1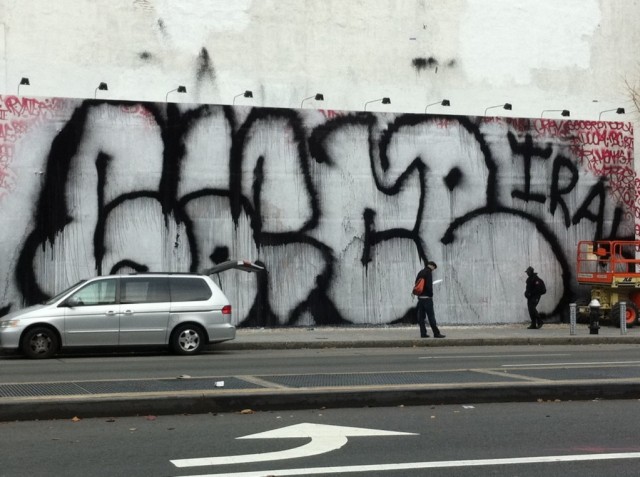 Cool to see that the late Dash "SACE" Snow has a tribute at the famous wall on the corner of Bowery and Houston that Deitch Projects used to rotate out with various international arists. We didn't know Dash personally, but we have friends that did, so we feel this is a nice ode to the man.
Deitch has used the wall for Shepard Fairey, Keith Haring, Os Gemeos and most recently the Barry McGee awesome mess. Now, an ode to the old Snow style, SACE.
Thanks to Slamxhype for the image.