An Interview with Kid Zoom
Juxtapoz // Monday, 02 May 2011
1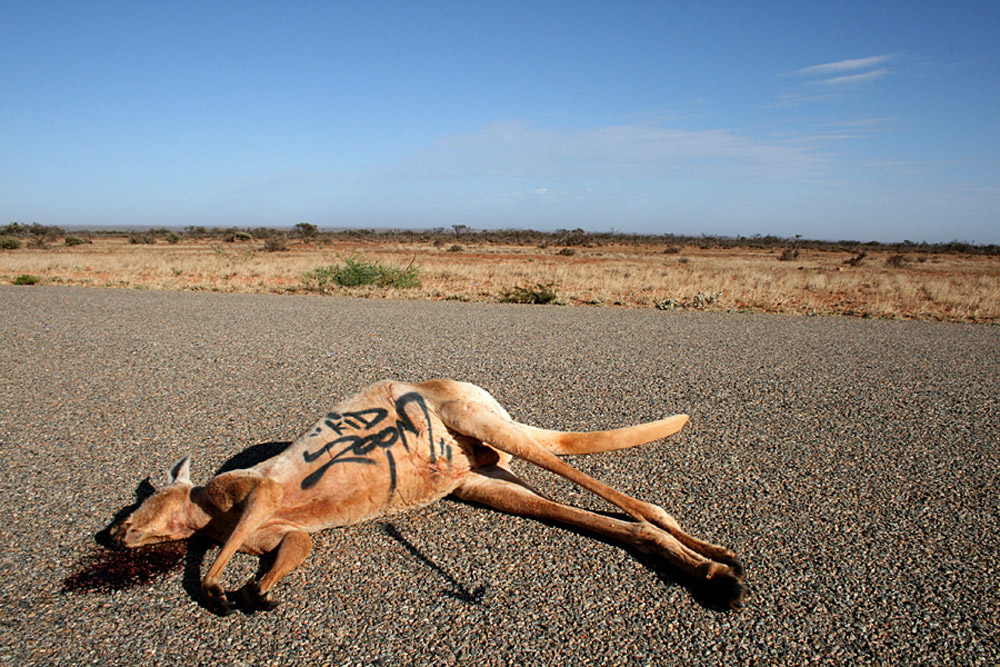 In late 2010, Ian "Kid Zoom" Strange had a major impact in the art world with his solo show,
This City Will Eat Me Alive
, at NYC's Opera Gallery. Ron English calling Kid Zoom, a "Rembrandt with a spray can," was an endorsement that many couldn't help but notice. Juxtapoz contributor Noel Nocciolo interviews the Australian-born artist.
NN: As a child, did you have an epiphany that art was what you wanted to do? How have your parents reacted to your desire to create?
KZ: I don't think I ever questioned that I was going to end up making art of some sort. My family has always been supportive. Before I was old enough to get my license, my Mother would to drive me to take photos of my graffiti the day after.
Did you take art classes at school?
In high school I did, but outside of that I went to film school and would paint graffiti to relax at night. Eventually the painting just took over my life.
KID ZOOM - This City Will Eat Me Alive from kidzoom on Vimeo.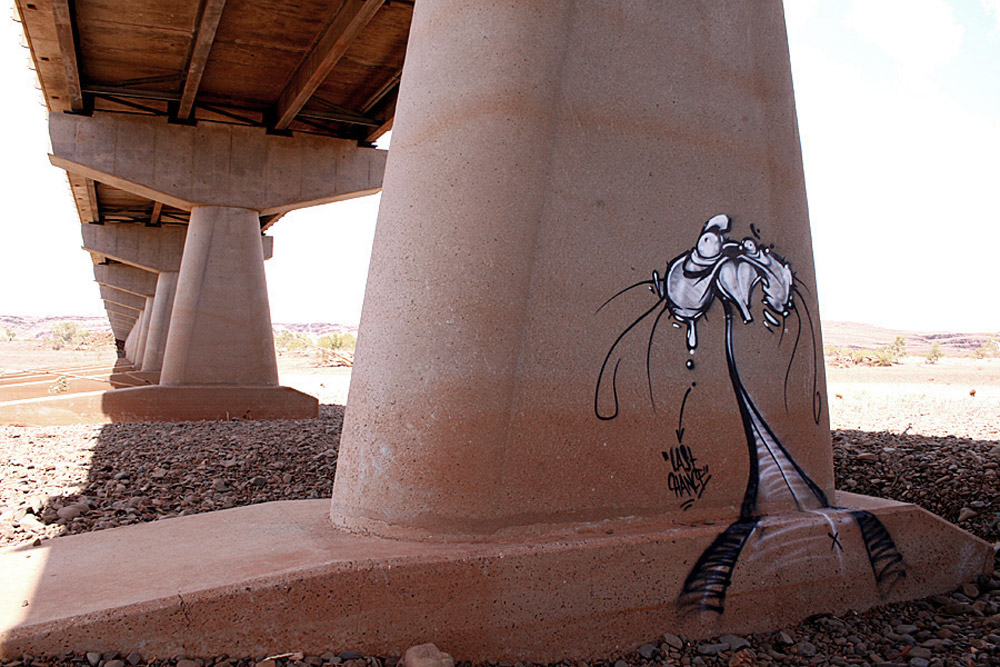 What are you listening to these days? Do you listen to music as you work?
I listen to a lot of Audiobooks, or leave DVDs on. When I listen to music is a fairly eclectic mix.  Right now I'm listening to a lot of Beatles, Children of Bodom, Pendulum, Skrillex and Beach House.
If the Mayans are correct and the world ends in 2012, what would you like to accomplish between now and then?
I have a lot of projects I'd love to get done, but I have no hard deadlines.  Much of it is just down to timing and having the right people on board to do it properly. Hopefully this year I can focus on collaborating with photographers, that's what I'm really excited about at the moment.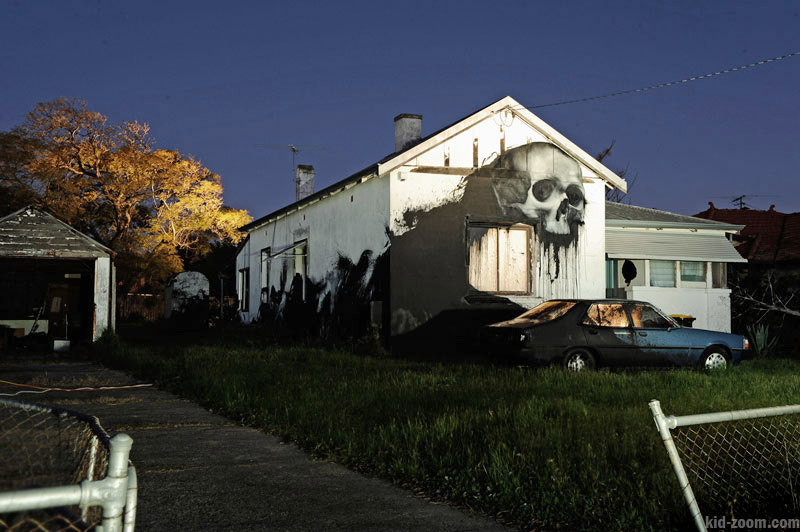 Your mentor, Ron English, rendered album art for The Dandy Warhols; that funny peeled banana, play on the Andy-Warhol-Factory-Velvet-Underground-And-Nico cover art.  Have you been approached by bands to do an album cover?
I have done some in the past and I'm talking with some artists about doing more this year. It's always dependent on it being a project that I can be excited about. So it has to be an interesting collaboration, if I'm interested in the work or in the artist themselves.
What was the first piece you consciously remember making?  And do you still like it?
I have trouble remembering a time when I wasn't drawing or scribbling on things. The first piece I made that I felt was successful was probably only about four years ago. The skull house project back in Australia I felt was a complete and rounded work and I'm still very happy with it.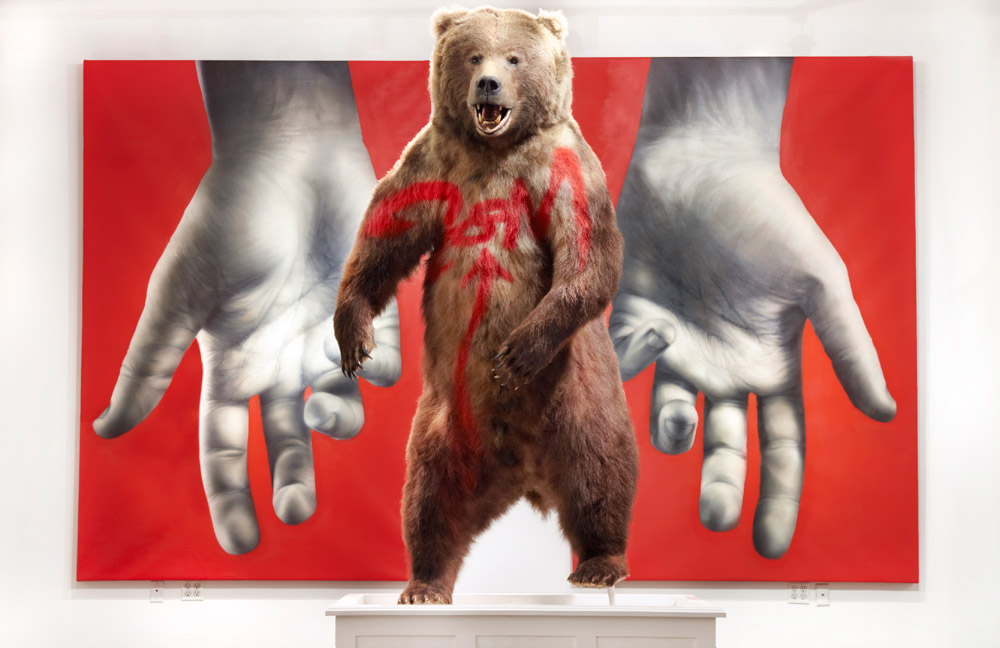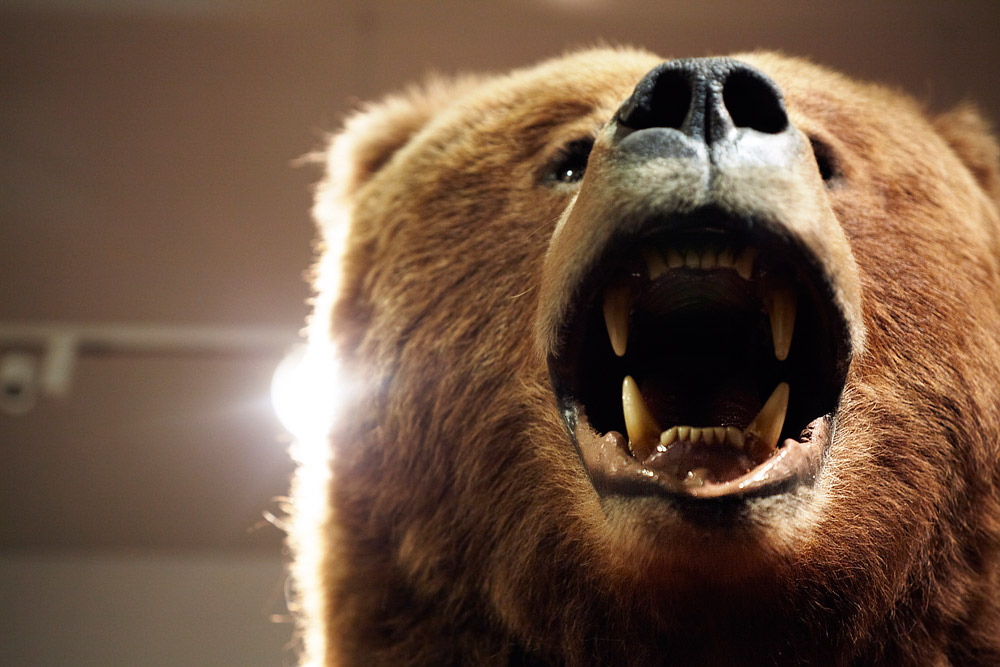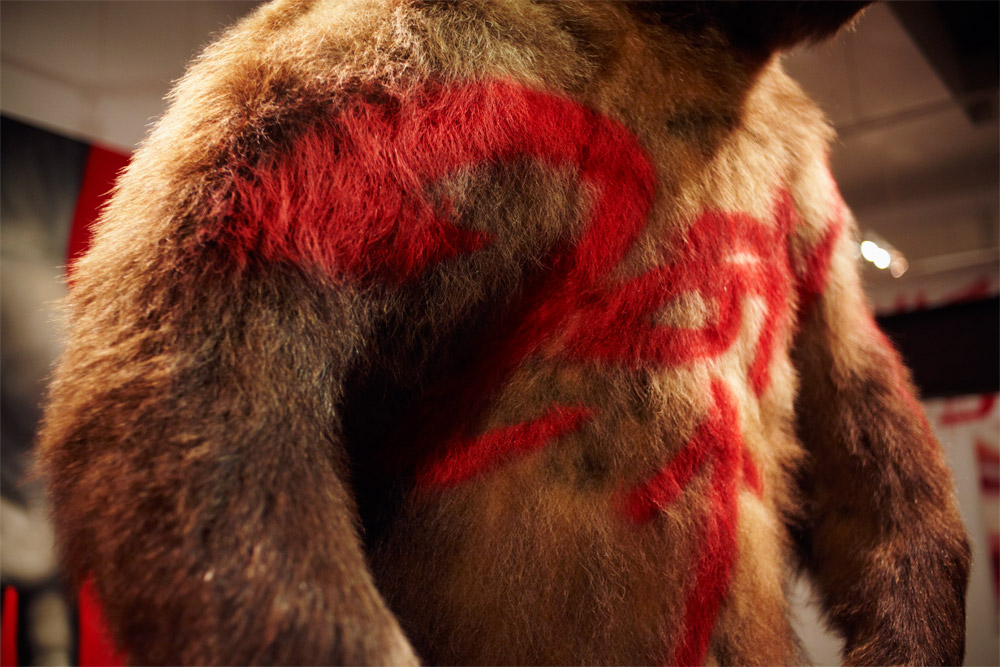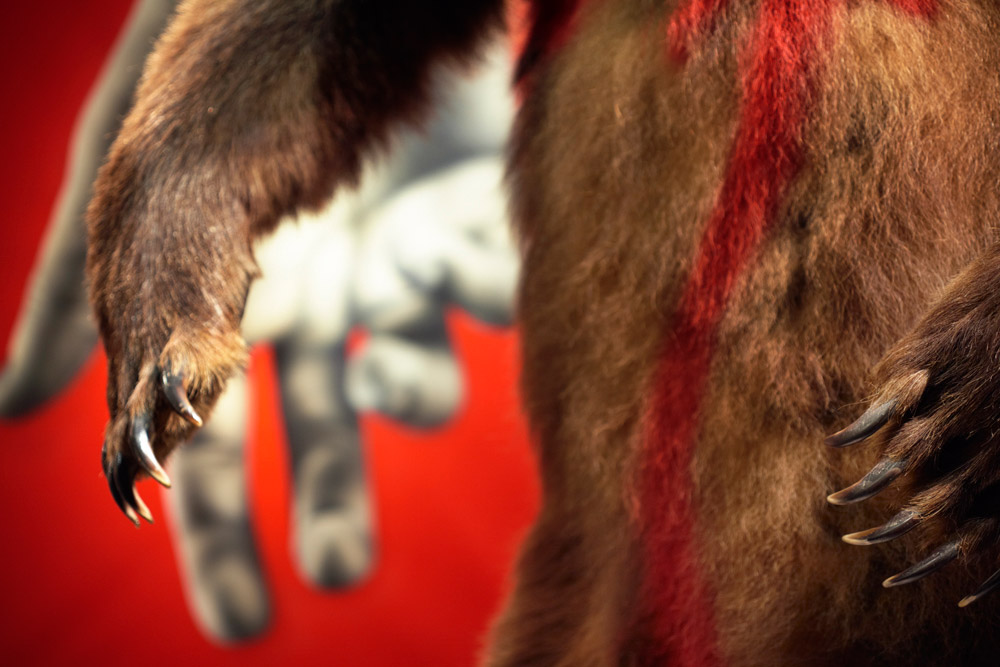 How long have you been in New York City?
I moved over permanently last May.
In "The City Will Eat Me Alive," you used a lot of muted colours, but a splash of red across a Grizzly bear, a red background of a detailed right and left hand, red writing, red shading on a forearm and fist.  Was it a conscious choice to use the red?  Because it's awesome.
It was a conscious decision.  In my mind red is a colour of complaint, for editing and correction. I decided on my colour pallet before I started working on the show. Especially because the show had a range of styles and subject matter, I wanted the colour it to work as a thread.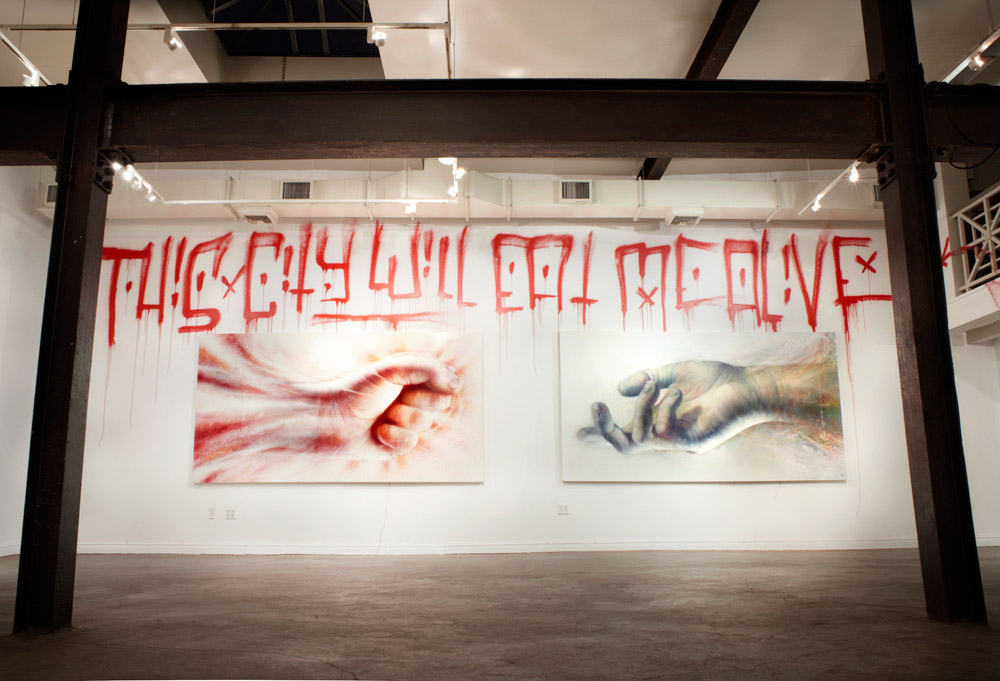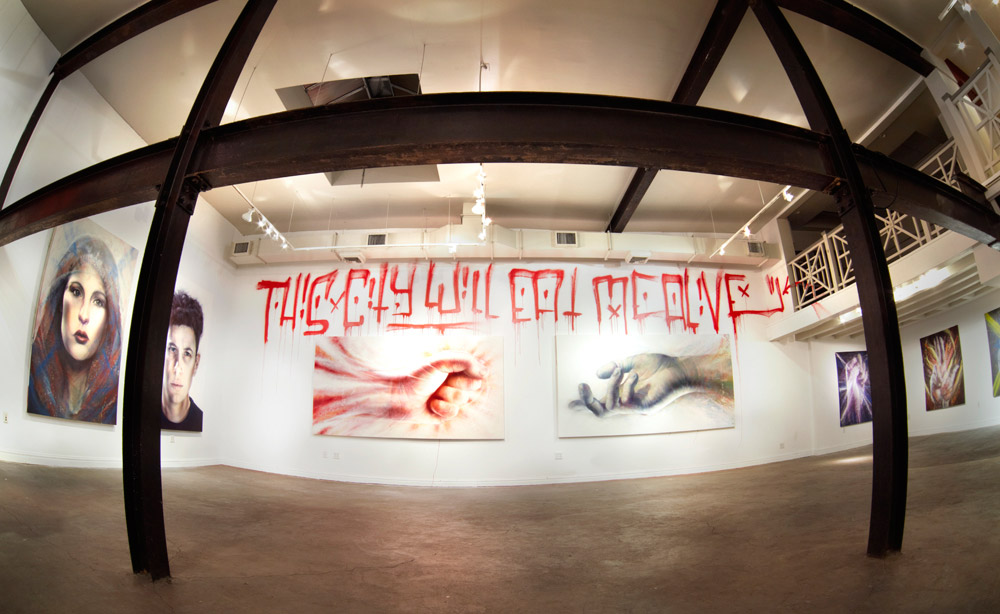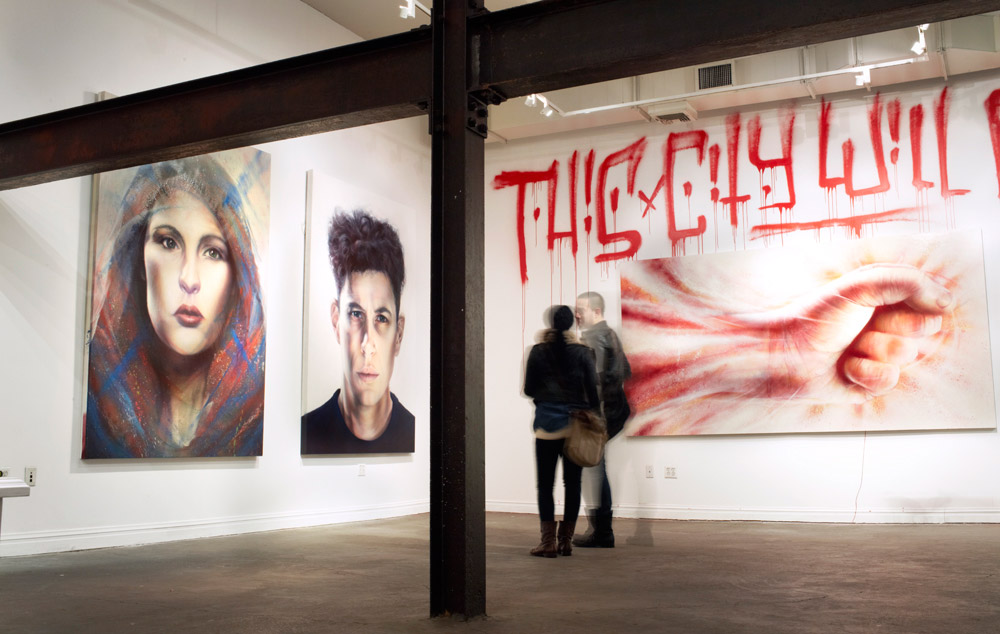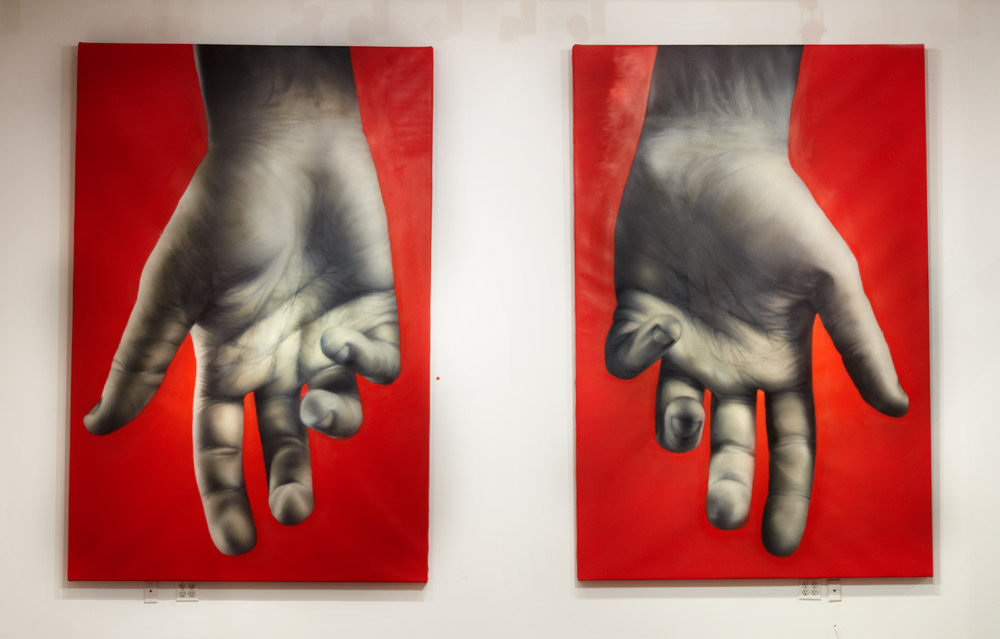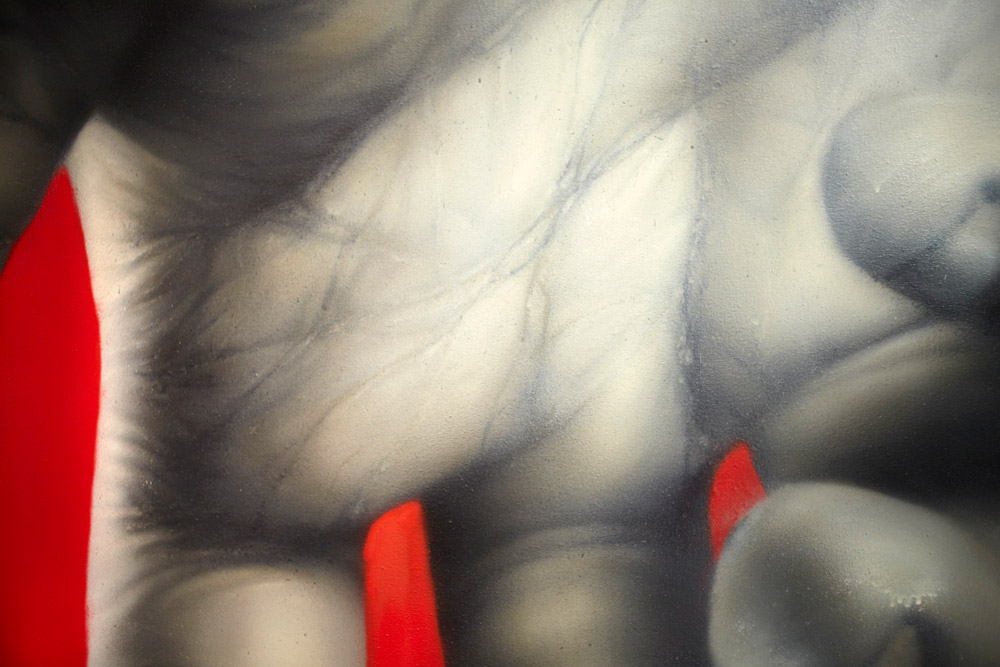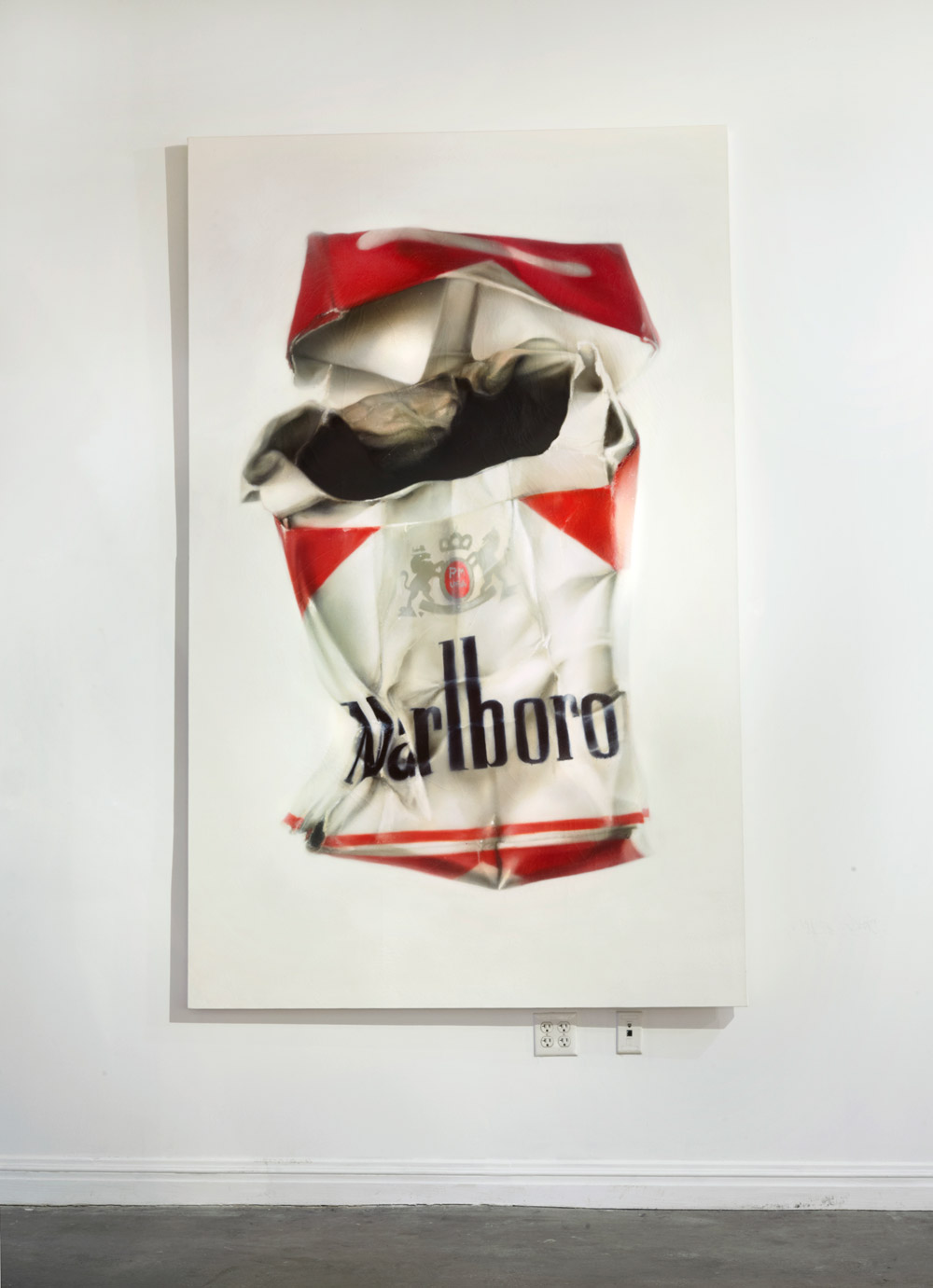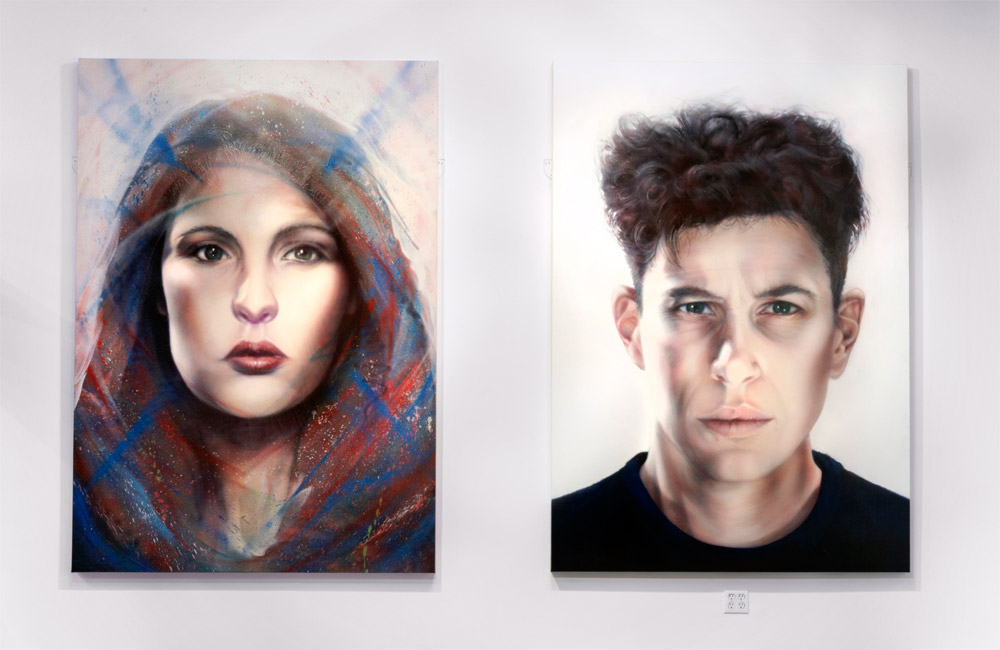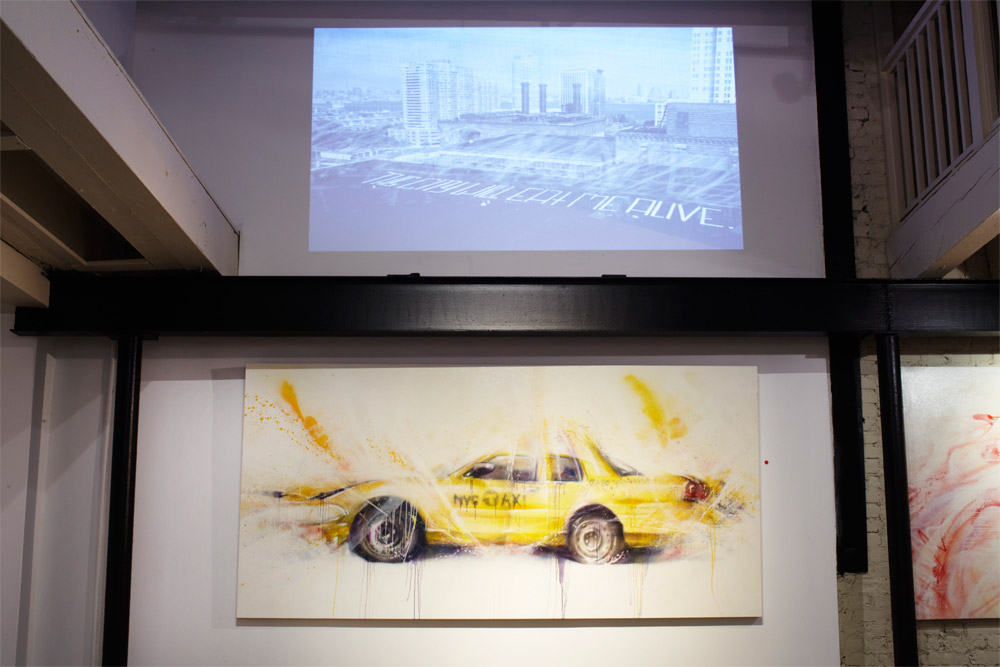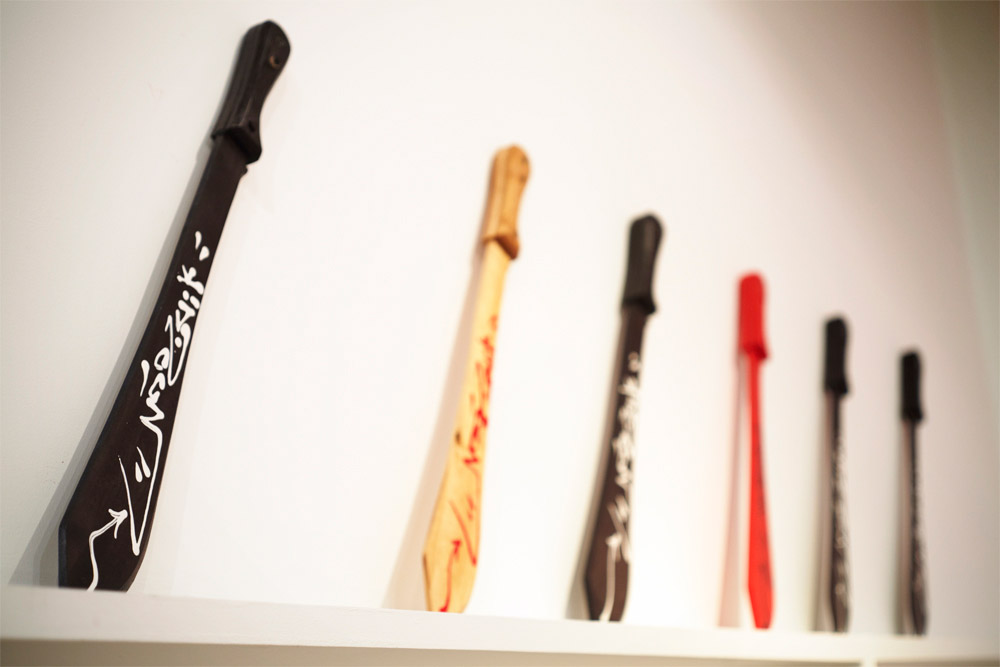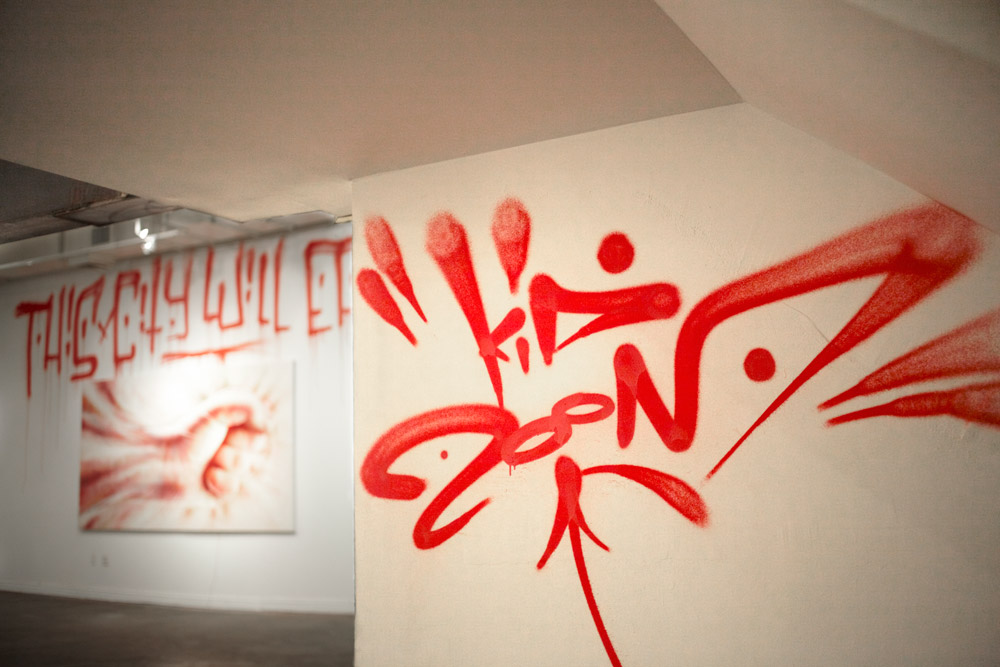 http://www.kid-zoom.com/