An afternoon with Ericailcane in San Francisco
Juxtapoz // Tuesday, 09 Nov 2010
1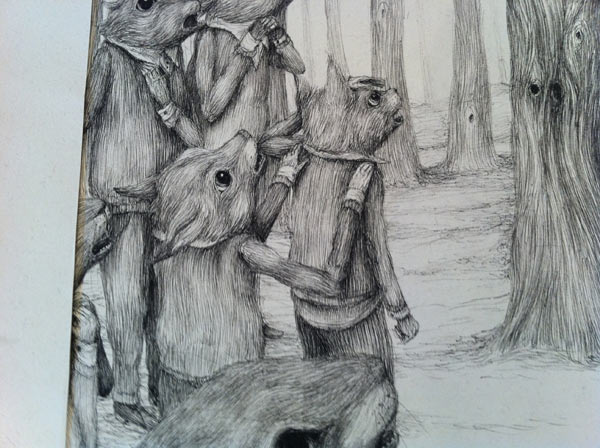 This past Sunday, we spent the afternoon with Bologna-based painter, illustrator, and muralist
Ericailcane
as he prepared his solo exhibition, "We Were Living In the Woods" at San Francisco's
FIFTY24SF Gallery
. The show opens this Thursday, November 11. Fresh off over 19 hours of travel, Erica went straight to work on some amazing wall paintings, well thought out and created with methodical yet loose talent.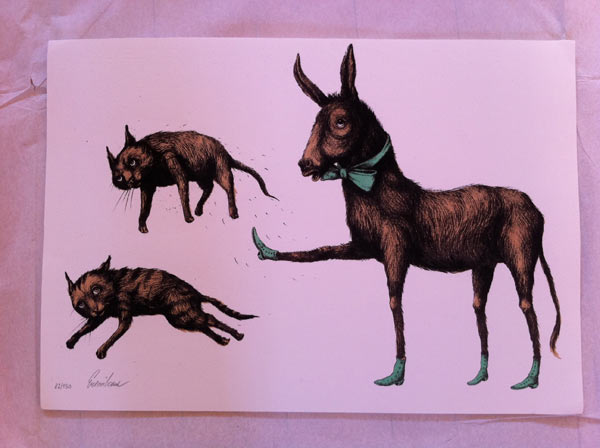 As one of the major figures in a new wave of very talented and progressive European street artists and muralists, Ericailcane shed some light on how he and his contemporaries (Blu, ROA, Escif, San, and Sam3 to name a few) get the walls they paint.
For instance,
FAME Festival
. We mostly assumed those walls were commissioned, like a lot of the walls these artists do throughout Europe. But Erica said most of the walls he does are un-commissioned works, done when "just acting like you are supposed to be doing them." We like the sound of that.
This makes complete sense after watching him paint on this afternoon. He moves quickly, with purpose, as if someone is going to tell him he needs to wrap it up soon. Its quite a site, really. 
Scroll down for a bunch of drawings and the on-site mural that Ericailcane painted in one afternoon on the gallery walls. More to come this and the coming weeks as Erica paints around SF.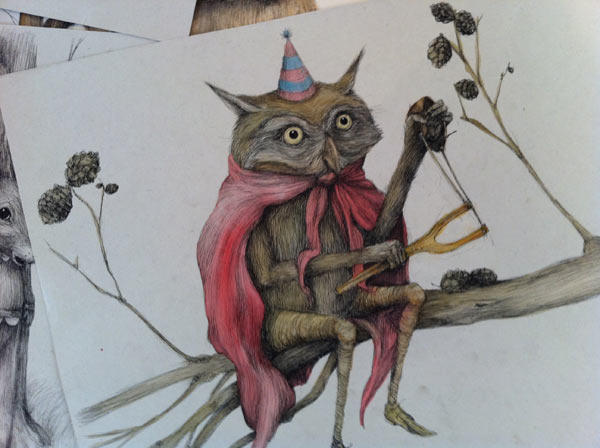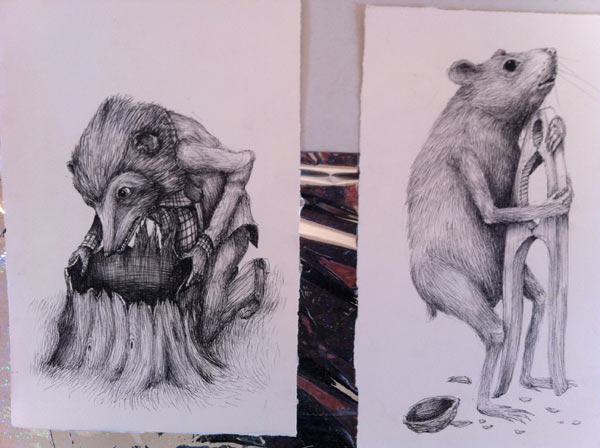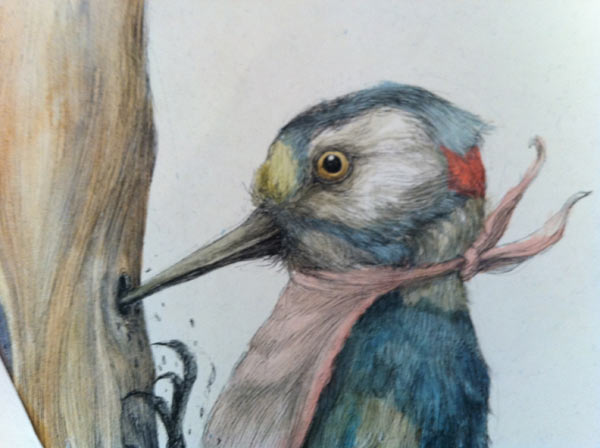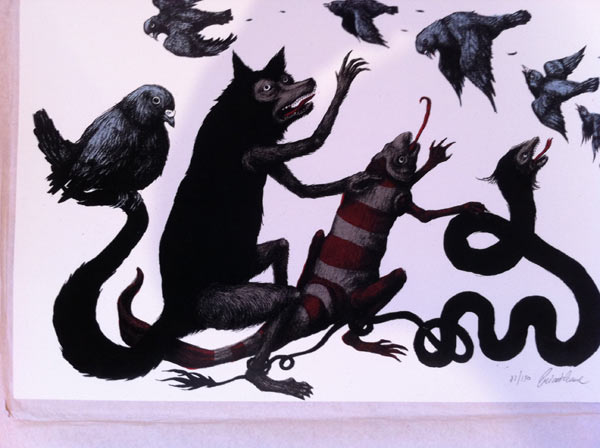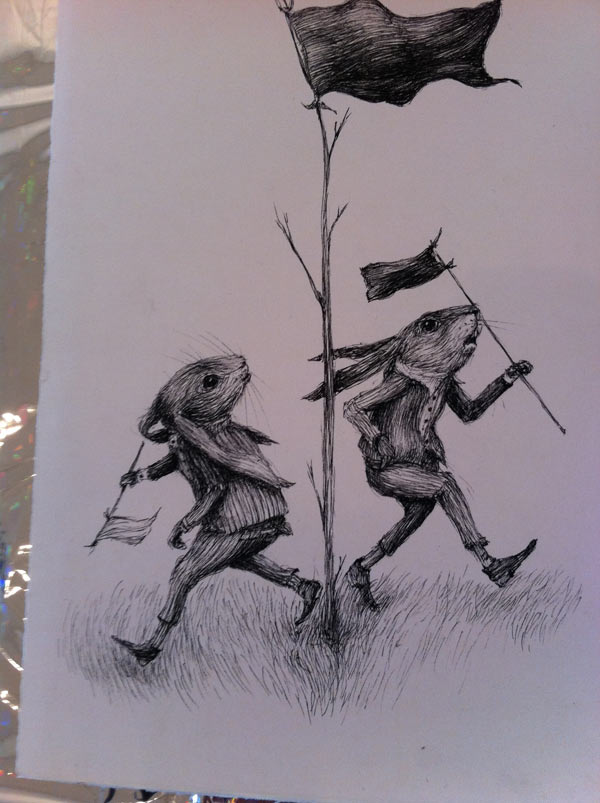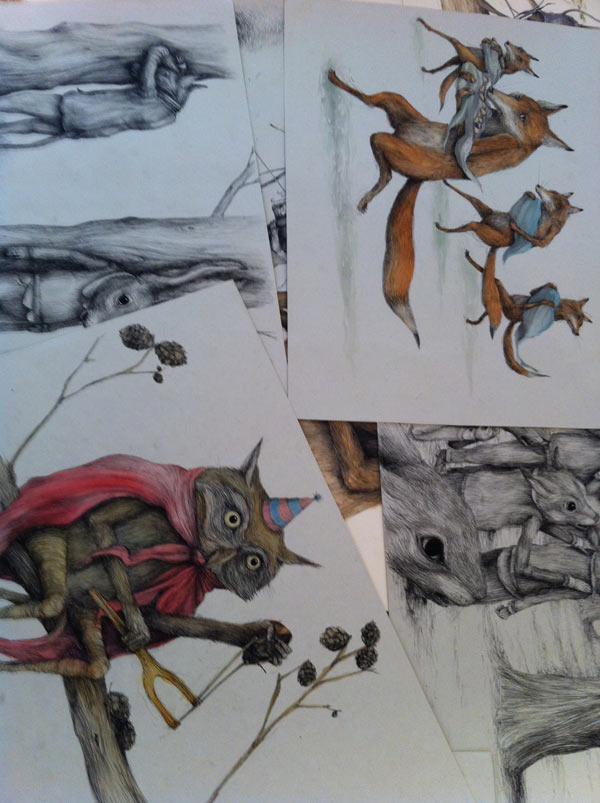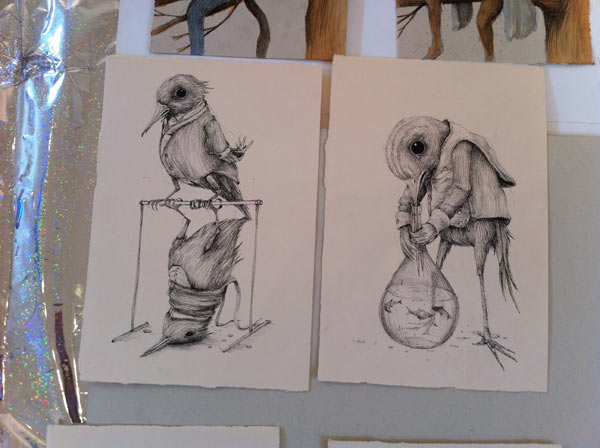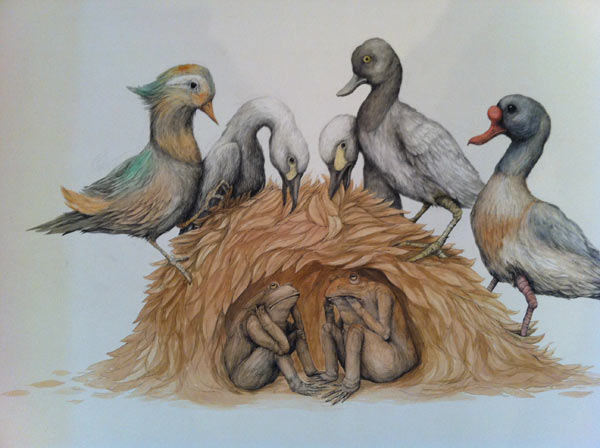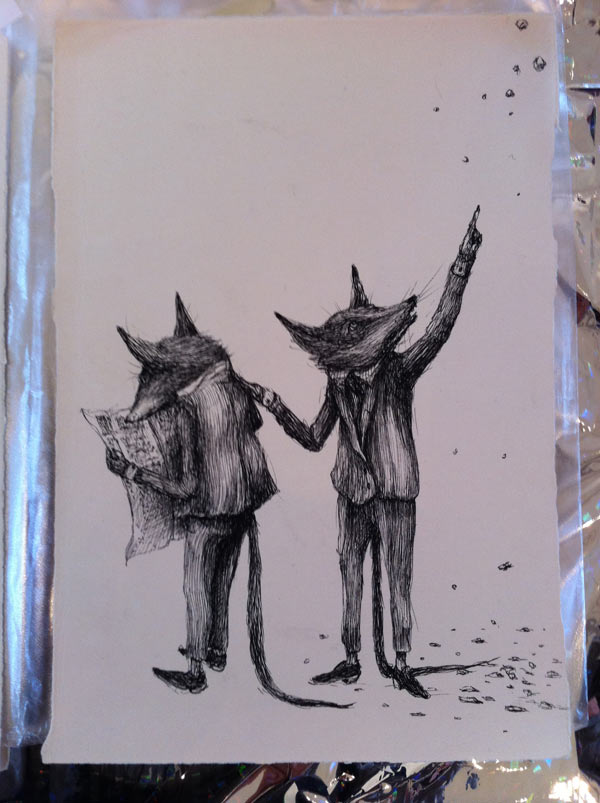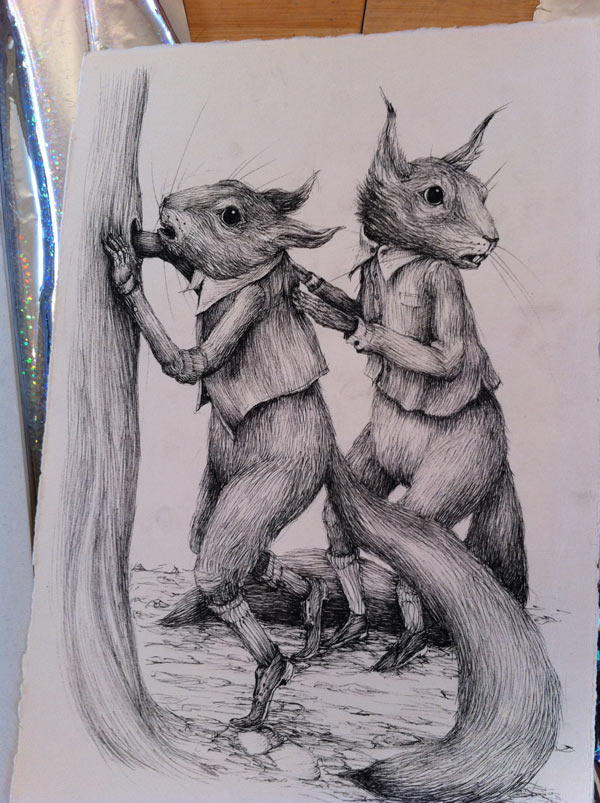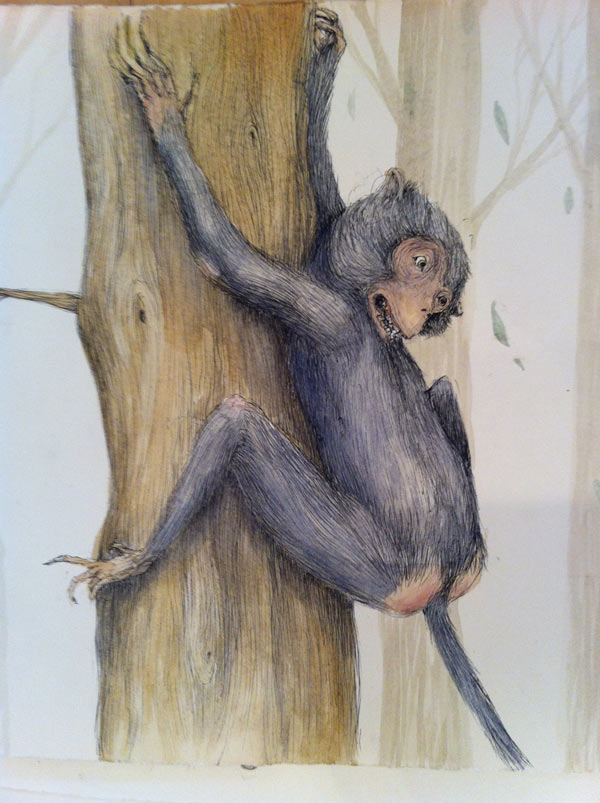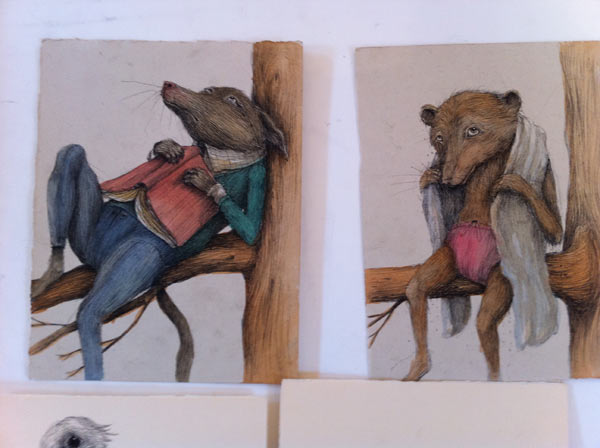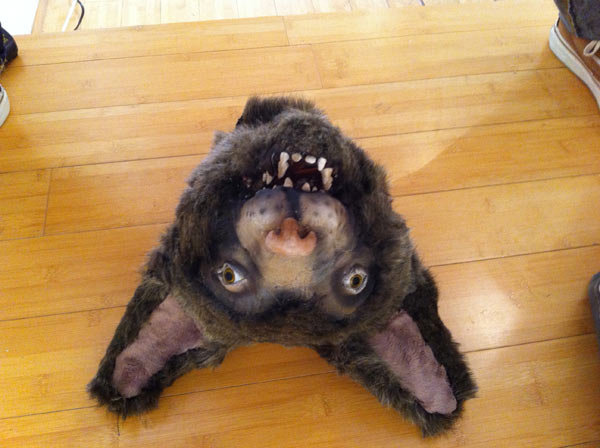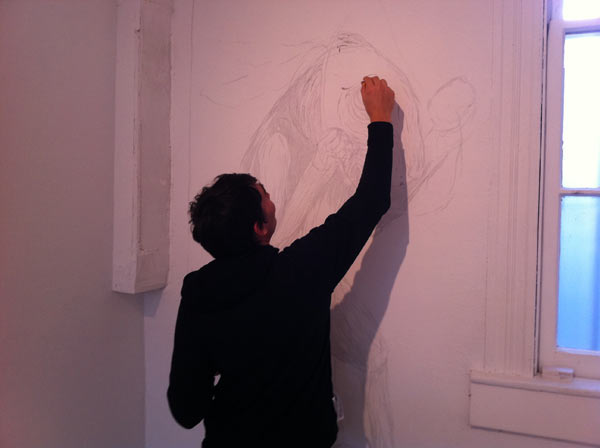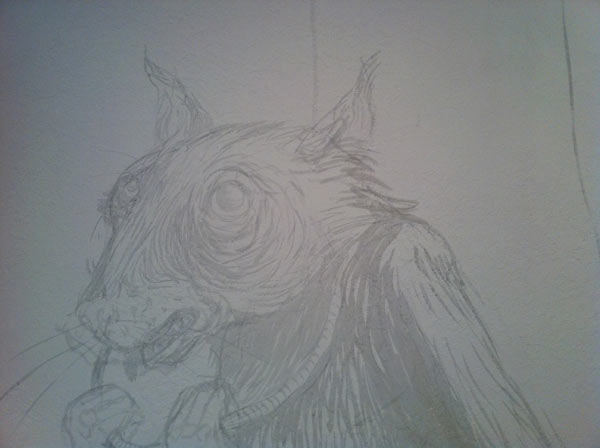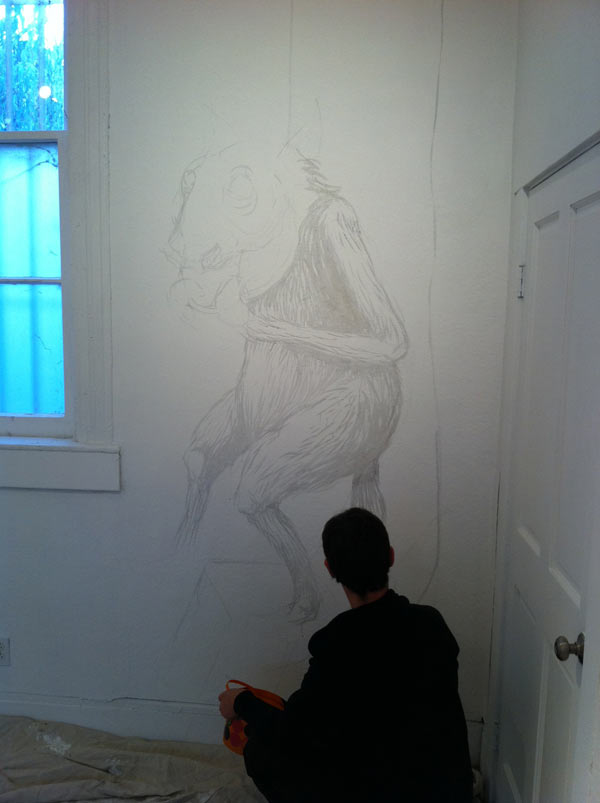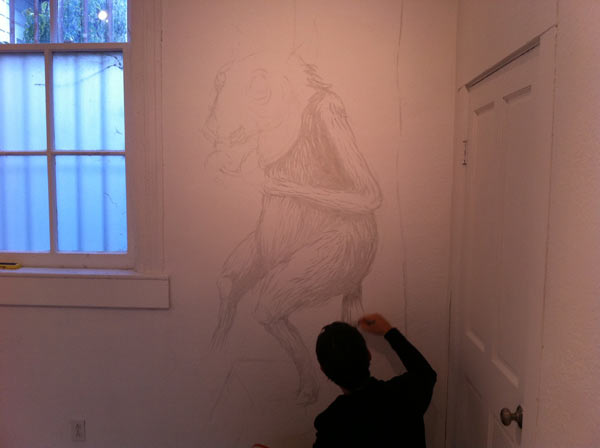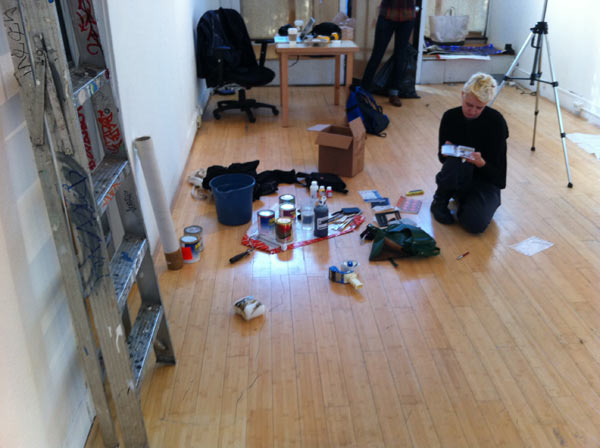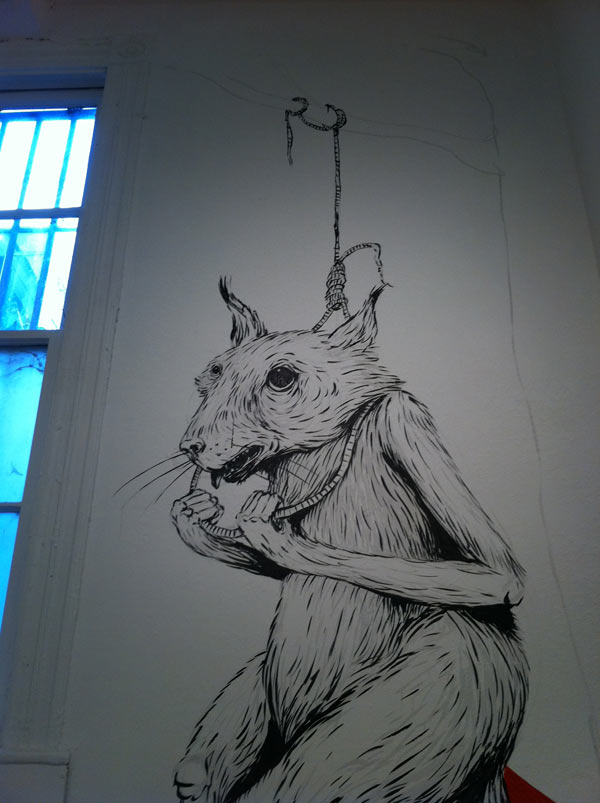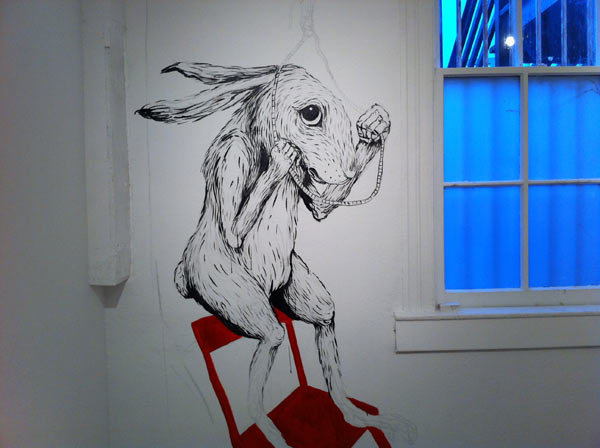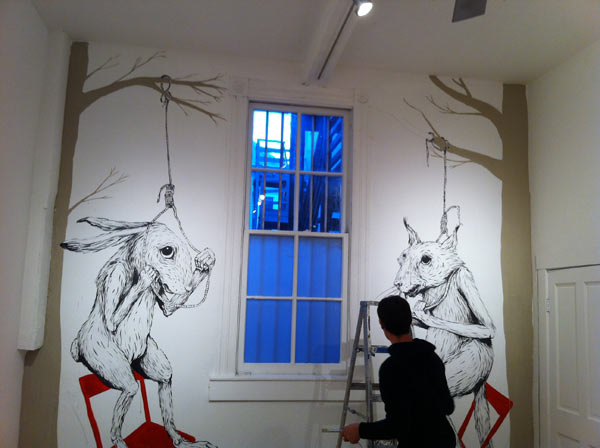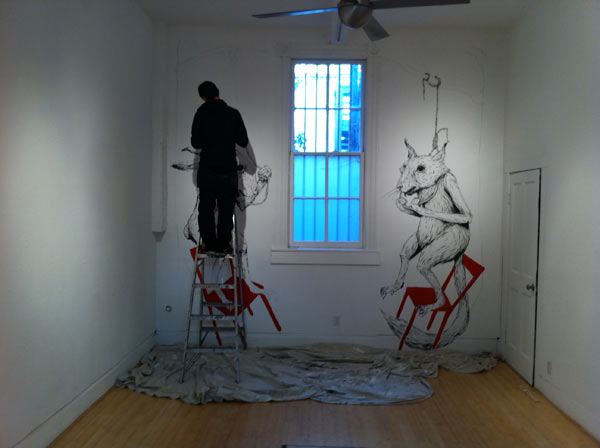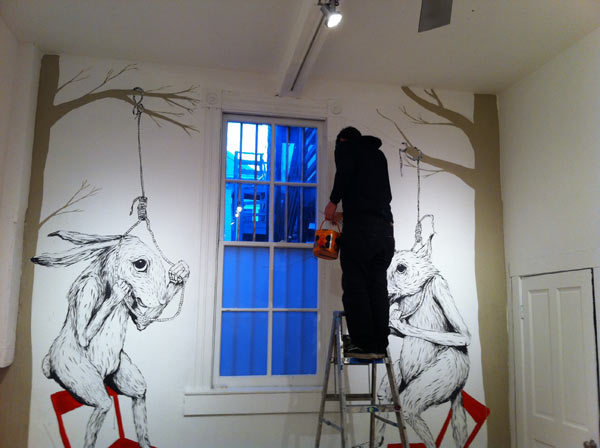 Ericailcane
We Were Living In the Woods
November 11—December 30, 2010
FIFTY24SF Gallery
San Francisco, California