All Around The Armory: Greg Escalante Reports from NYC
Juxtapoz // Tuesday, 17 Mar 2009
1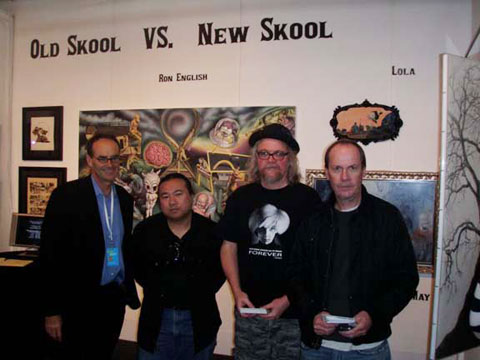 Greg Escalante was one of many of the movers and shakers to head out to New York City for the yearly Pulse Art Fair. Escalante reports on his experience at one of the world's most important meeting grounds:

"After returning from my excursion at the Pulse Art Fair in New York, where there was a grand showcasing art crossing over on several levels, it's difficult to say what's going to happen when one puts themselves and several high end artists' works on display at a cultural proving ground like a major art fair.

But Pulse, and the surrounding fairs, proved to be both an education and a challenge. An education, in that no matter how much you think you know, you're going to have to come up with information and answers to a broad range of questions on the fly. And a challenge for attempting to solve the age-old question of how to maximize your time on such an occasion. The answer lies in the preparation and then...just having fun.

Here are a few of the highlights from the many moments I spent in NY on an amazing weekend at a huge art fair.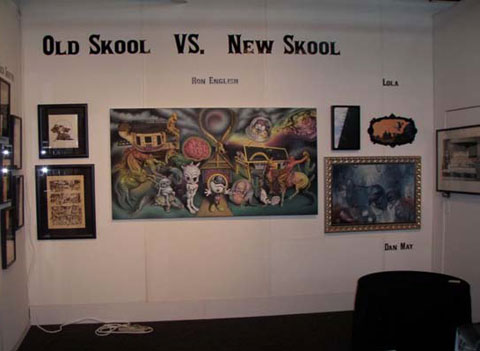 Here is the gallery space, just before the people came through. It may look peaceful, but the giant room is already buzzing and last minute preparations are flying off left and right to prep up before the critical eyes of the onlookers and collectors stroll in.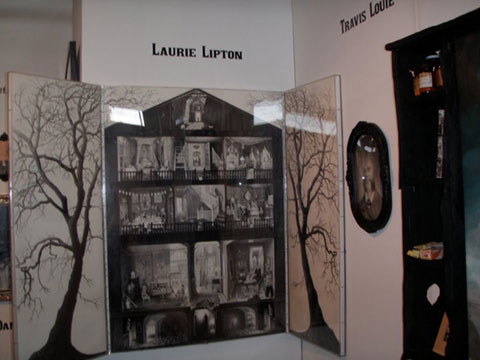 This is an image of Laurie Liption's giant triptych that was quite a hit with viewers.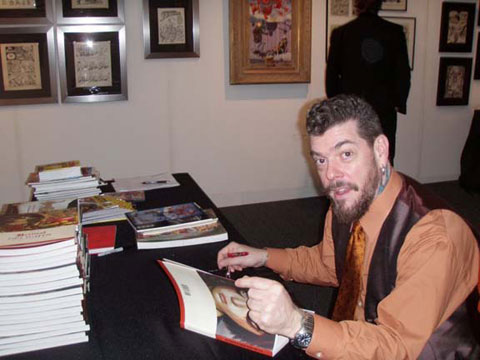 The genuinely amazing persona of Thomas Woodruff, dropping by to sign "The Juxtapoz Factor" book from the Laguna Art Museum show. Thomas is quite good with people, and engaged a small crowd of individuals at almost every moment.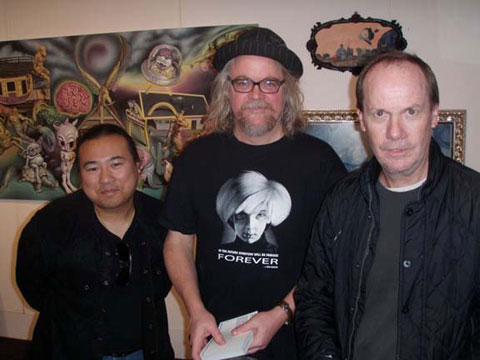 Left to right: Travis Louie, Ron English, Richard Prince. Prince came by because he's very interested in R.Crumb's and Rick Griffin's work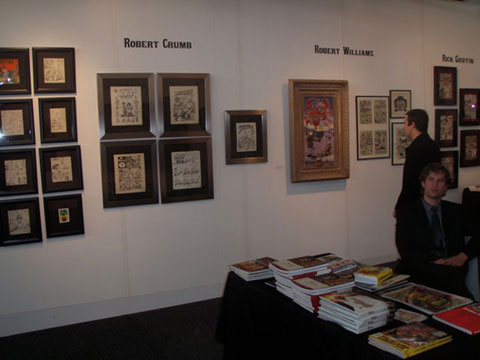 Left to right: works by R. Crumb, Robert Williams and Rick Griffin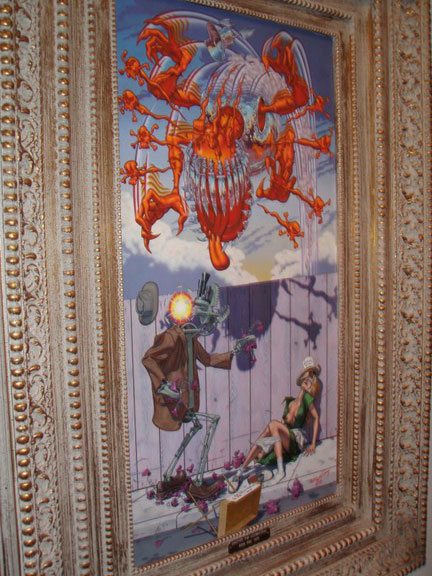 The original "Appetite for Destruction" painting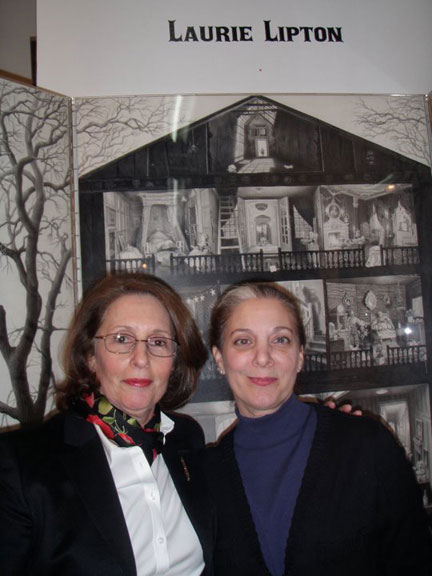 Some very good friends of Laurie Lipton's dropped in to spend some time with her latest work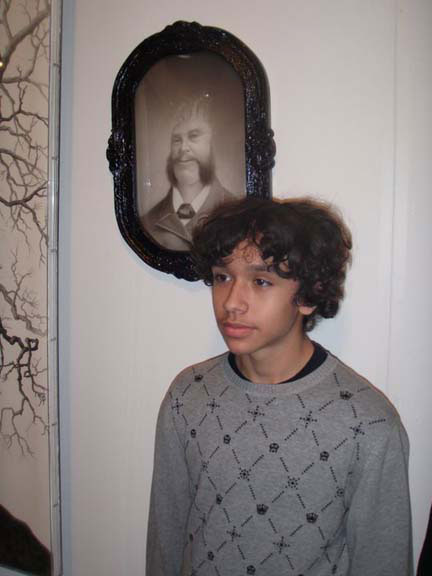 One of Travis Louie's reference models.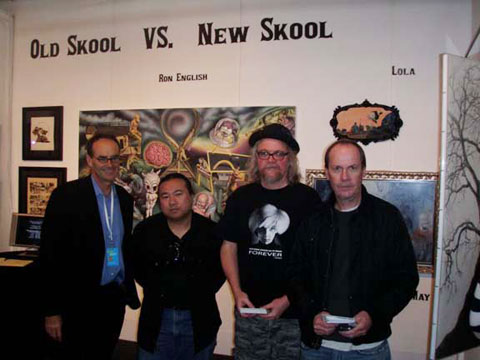 And the whole gang in one shot: Greg, Travis, Ron and Richard.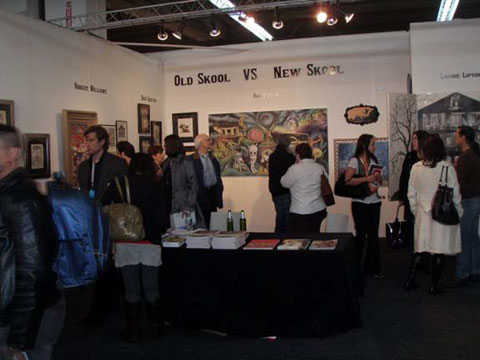 This was about the flow the whole weekend. It was a pleasant and comfortable tide of people, all very eager to know a little more about the past and future talent that graced the walls.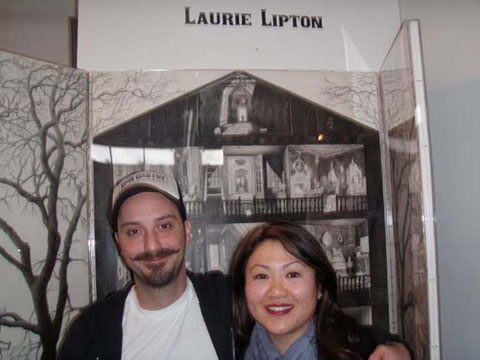 Annie Adjchavanich, on right, and Daniel Elson.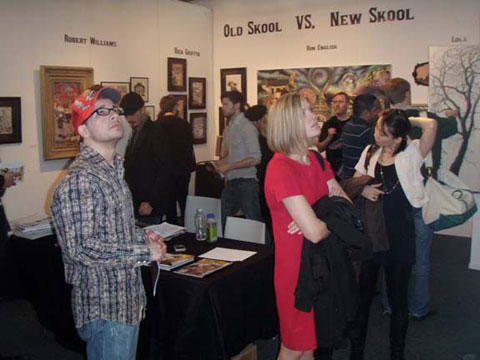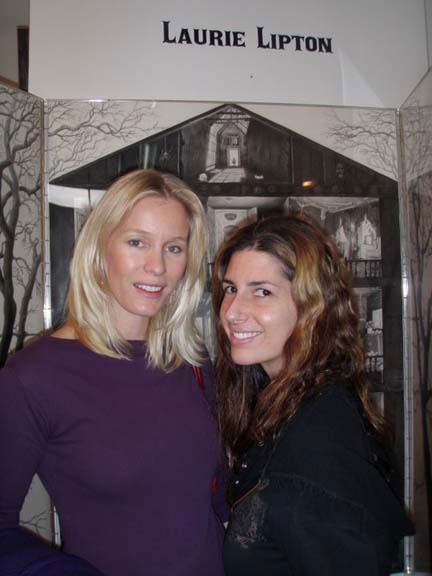 Jessica Lichtenstein (right) and Marie-Line Grinda (left)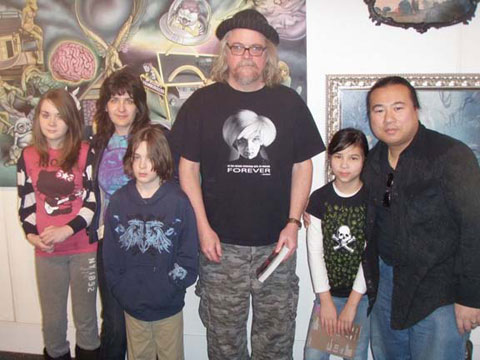 The English family meets the Louie family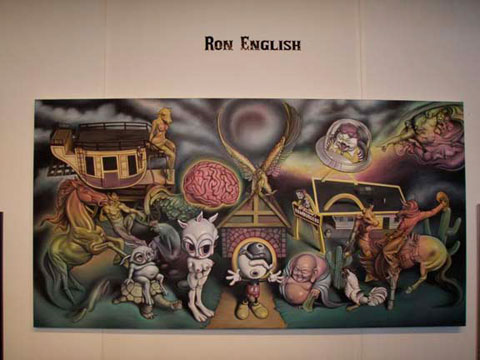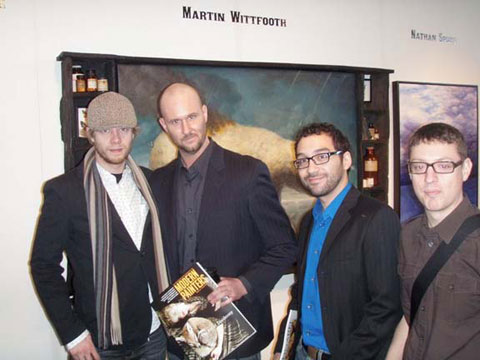 Martin Wittfooth and friends. Funny story, when Martin strolled in, and he is the nicest guy ever, the people seemed to be magnetically drawn in to the gallery. It was pure coincidence, he told me, but very interesting, and an amazing painting.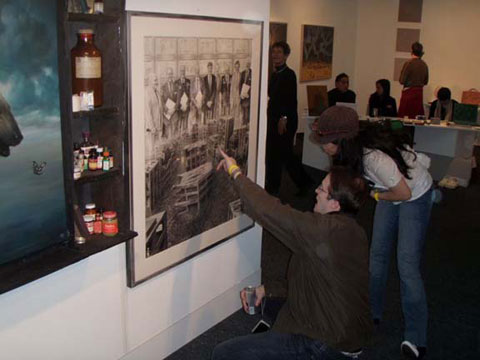 People caught up in the extremely detailed messages in Laurie Lipton's work.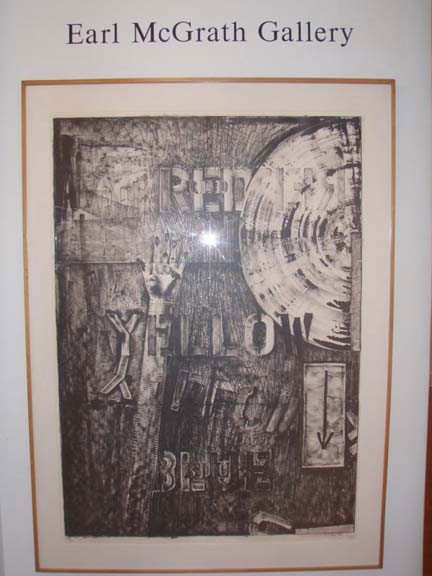 During the day I decided to talk a walk around and see what else is showing at the fair. I found this Jasper Johns piece at Earl McGrath's gallery space.

Earl was also showing some nice preliminary works by Mark Ryden.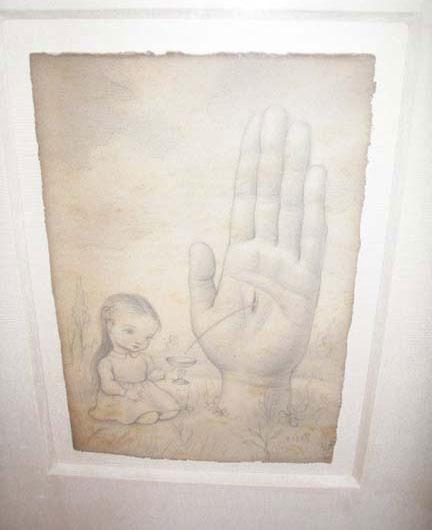 Another from Ryden.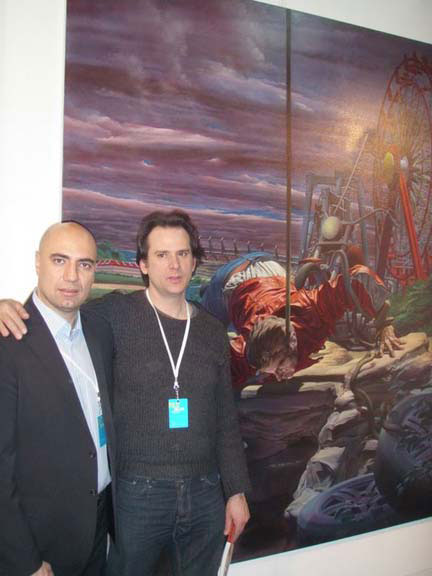 Down the hall I found even more incredible work. Although this picture can't possibly do justice to Nicola Verlato's (at right) painting, you can get a glimpse of what you're in store for when you do come across it. His director, Giovanni Bonelli was a great guy as well.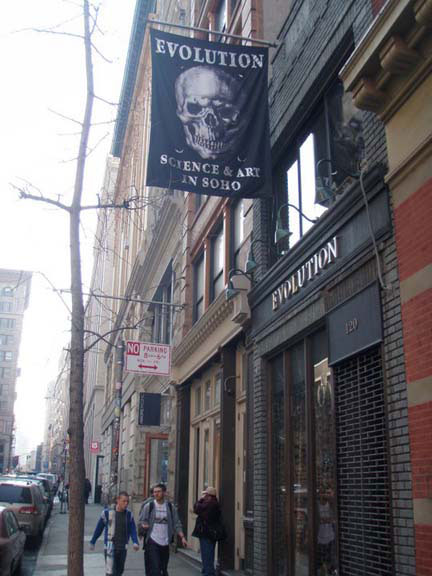 I got out of the big room and ventured out for some fresh air. Well, outside air then. This Evolution store was closed, but I took a couple shots of the things in the window. If they were open we might have a much longer blog, but until then...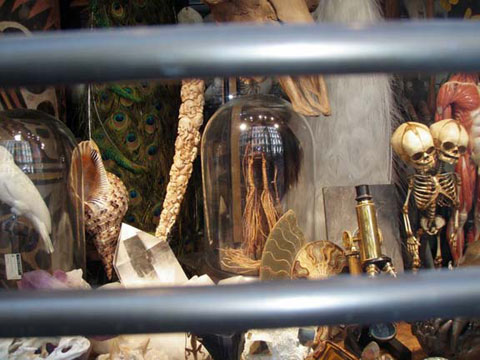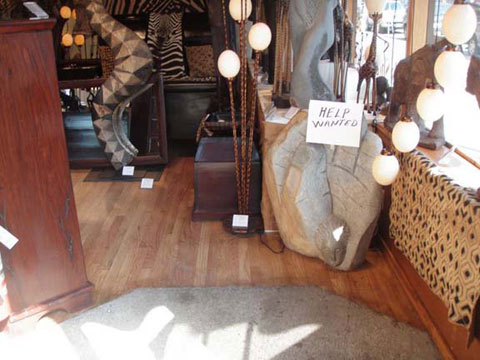 This sign of the times shows that even if it doesn't work in a traditional gallery, there's always help wanted in the world selling art of all kinds.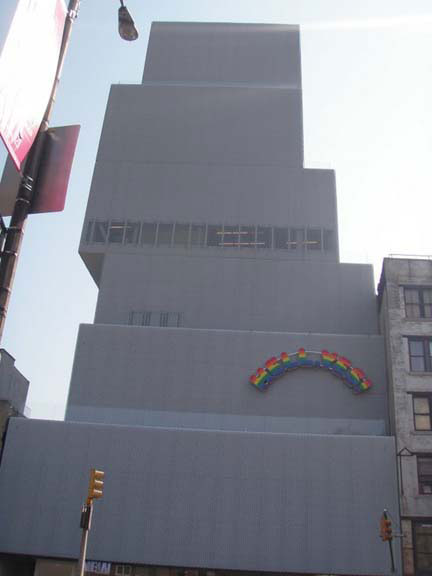 The new museum is looking stacked.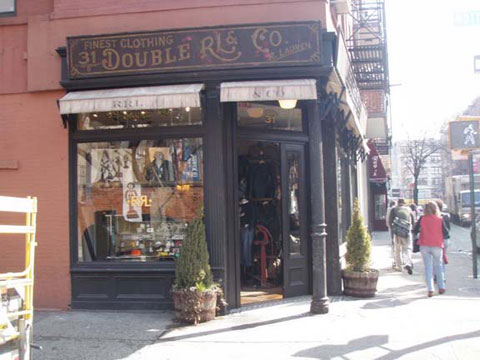 Ralph Lauren is one of the original Gangs of New York. They still have their parcels delivered by horse and wagon. Ok, they don't...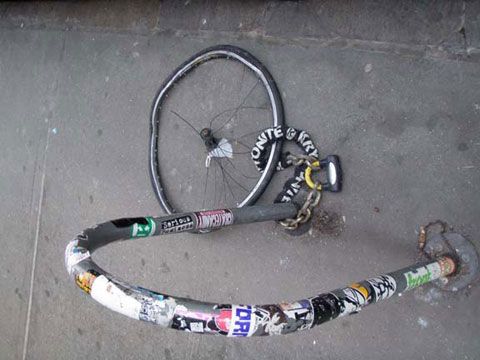 This sums up New York for me.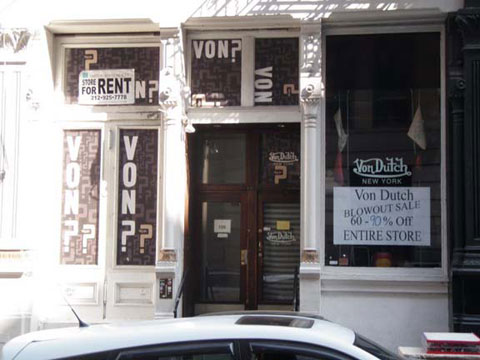 And the Von Dutch bubble has officially found it's bursting point.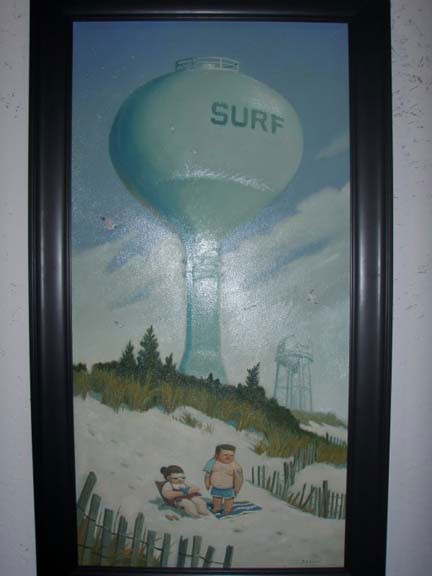 Next I found myself in the Fountain Art Fair. This John Puglisi piece was great. Surf.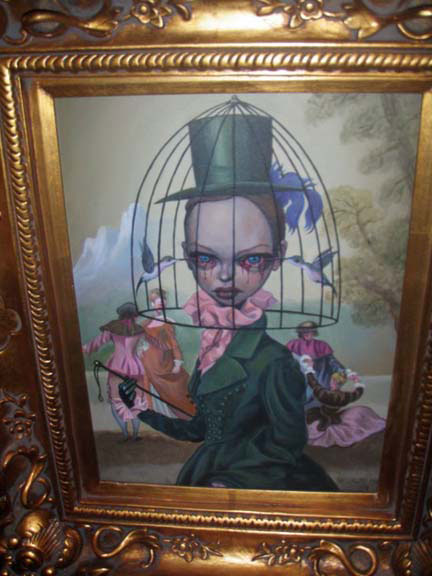 This painting by Gilbert Oh was eye-catching.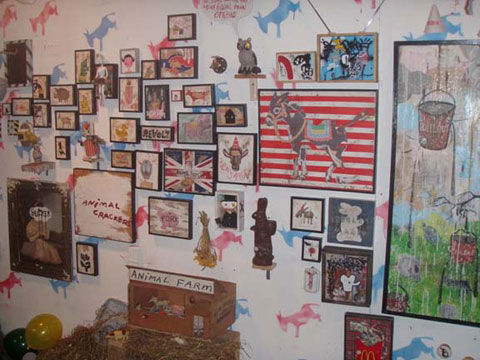 The thing about the Fountain fair is that there was such a diverse approach to how art was hung, and even the age old question of what art is or makes it art. Here's a fun setup.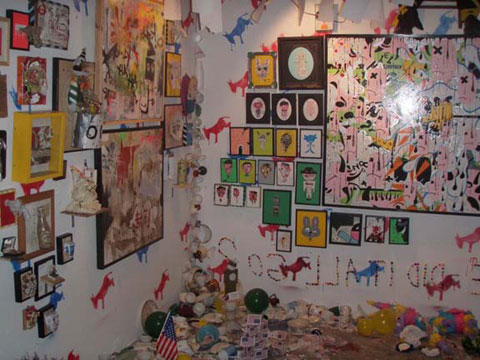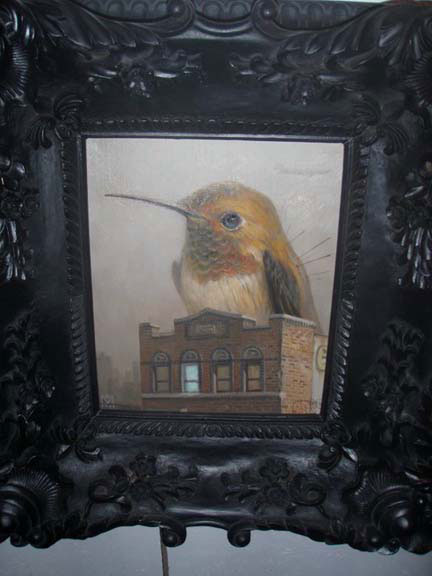 Next I ran into Daniel Fountain's gallery space, no relation to the fair, and saw this awesome Martin Wittfooth.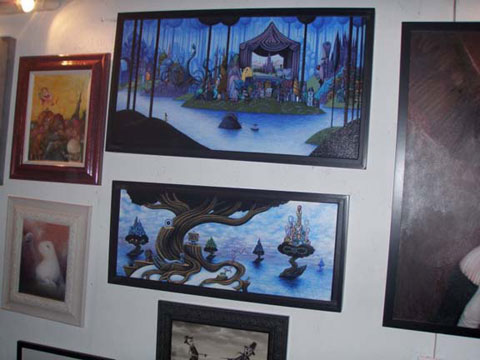 There was a couple amazing Nathan Spoor pieces, and some Dan May.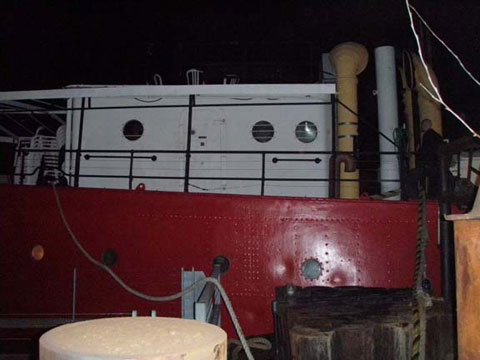 After Fountain I walked a little further down the pier and saw this crazy boat that had been submerged for years and then brought up. They had refinished the outer layers, as you can view here...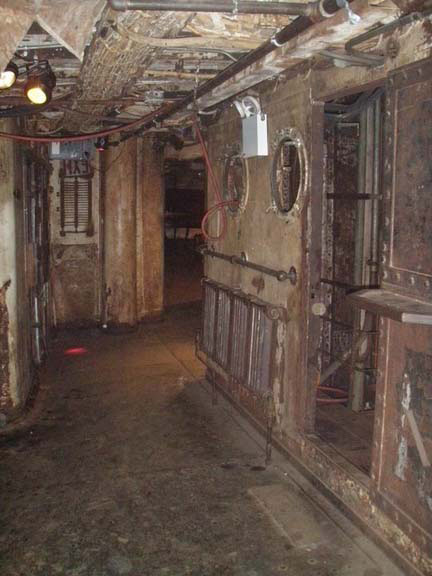 ...and then inside, nothing else had been redone, creating this really eerie vibe. It was completely rusted out and corroded, and couldn't have looked more haunted.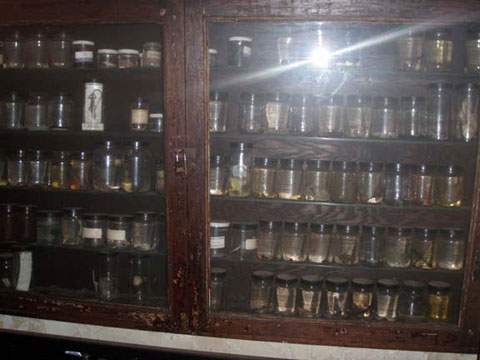 Several surviving samples of things exist in one of the cabins.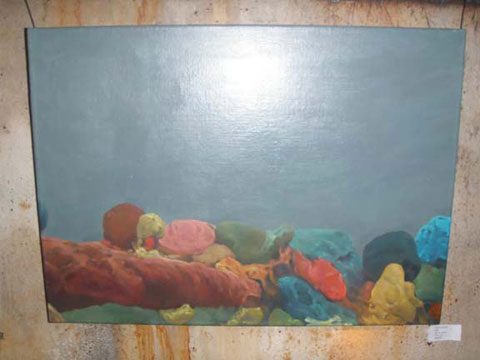 And of course, there was an art show on board!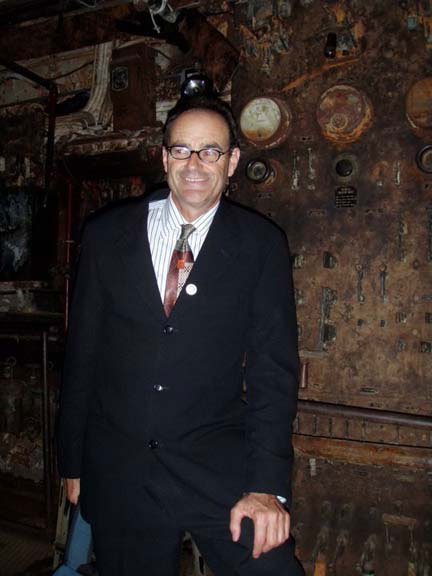 Here I am posing as the mad captain of the long lost vessel. Yeah, I can see why we sank now too.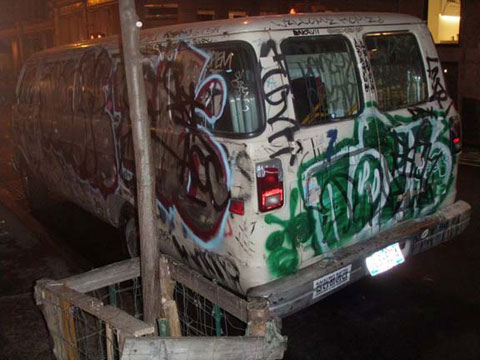 And what's a NY visit without the natural surroundings and visual aids? If you park something like this in a place like the pier at night... well, you get a lovely redecorating job. And it was probably free.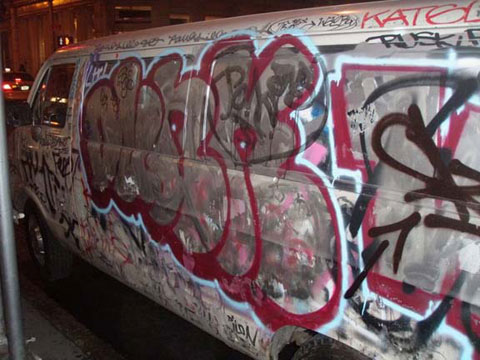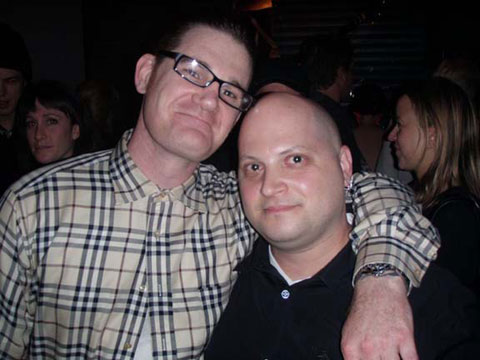 The afterparty at Fountain had everyone. Justin Giarla and Jonathan LeVine enjoying a brodown in the middle of a very well-attended function.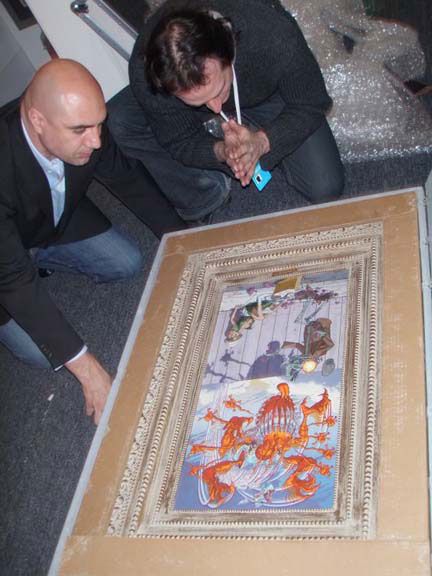 Then, at the end of the day, at the end of every day, we had to crate up and store the extremely valuables. And every day without fail, someone would arrive late from far off lands and "need" to see the Robert Williams painting. China, Rome, England... a very interesting conclusion to every day. It was like they were on a Mecca of some sort and were completing some sort of art ritual, like (names) are in this candid photo.