Interview—Alexander Heir
Juxtapoz // Tuesday, 01 Mar 2011
1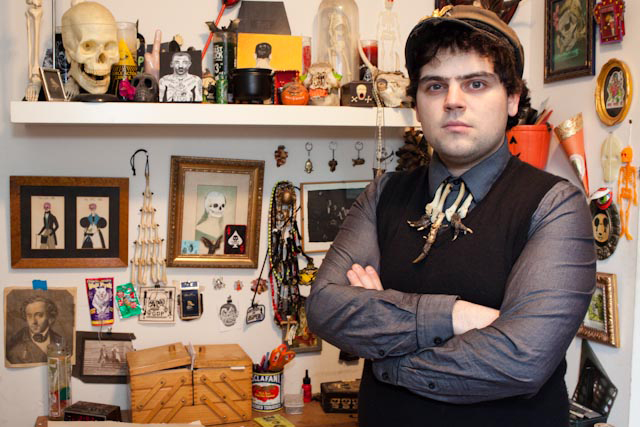 A few weeks ago I visited the studio of New York artist Alexander Heir to see what he has been working on. While listening to Alexander's record collection we spent the afternoon talking about art, music, and the pigs within the clothing industry.
Brock Fetch: How did you end up living and working here in New York?
Alexander Heir: I grew up not far from the city in Harrington Park New Jersey and moved to Brooklyn when I began school at Pratt.  I was in and out of the city while growing up but it was defiantly a different experience once actually living in the city while I was in school. Going to shows, parties, living here in Brooklyn by myself meeting new people and a lot of great people.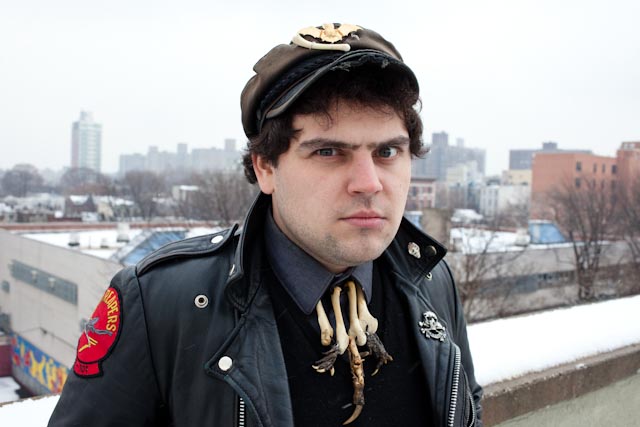 B: Tell me about your experience at Pratt?
Alexander: Well my original major was graphic design but then I immediately switched to print making once getting there. As far as Pratt, it was crazy, when I got to Pratt there were all these Black Label bike kids and I remember the labs being open 24/7 so all the Black Label kids and everyone else were in there screen printing all night. Definitely at Pratt and probably most schools, Print Making is where you find all the punks because we all want to make t-shirts and patches. You could always pick out the Print Makers. I feel like the people involved with it were just very like minded to myself, its about a process, there is a craft involved. Everyone does paintings, like fucking around and it's more about concept than the craft. Print Making though you have to have the right process and craft or it just won't work. There were a lot of great people there (Pratt) that are now doing some very interesting things.
B: While still in school what kind of art where you producing?
Alexander: In school I was doing a lot of stuff with skulls and shit like that, I was very into Pushead at the time.
Alexander pulled out a stack of art from his college days (and also a photo from high school of a very punk Alexander) he told me about his love for Halloween while he thumbed through a Halloween book he made while still at Pratt.
After I graduated I spent almost two years just drawing, and trying to figure it out. I was making a lot of crap but I just kept drawing. So I graduated in 2006, in 2007 I got my shit together and then in 2008 I really started designing for people. I did a lot of tour posters and album art for my friend's bands, which I still do when I can.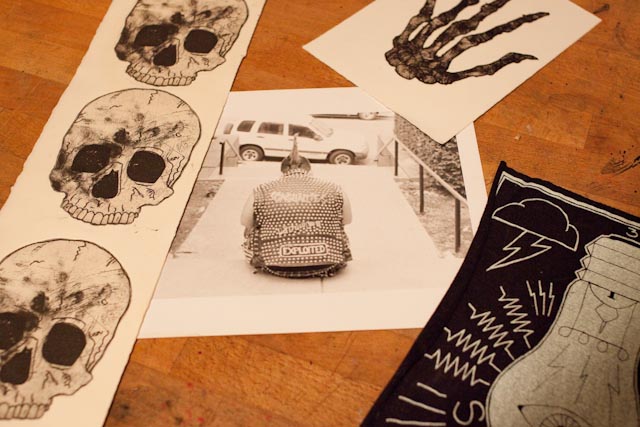 B: Were you getting any work while still in school?
Alexander: I worked for a print shop and was doing a lot of side work screen printing for people by my junior year. My friend Matt Sidella also got me in touch with Hatchet Wound skateboards and i did a few board graphics for them in 2008.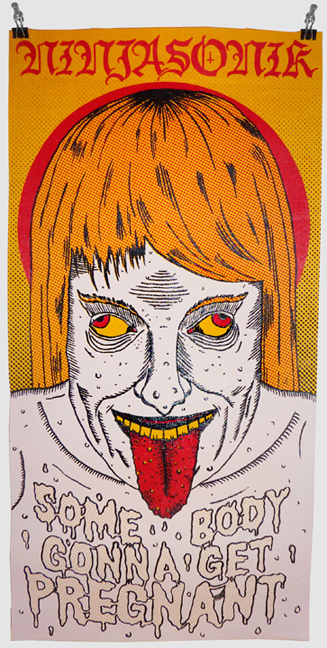 B: Was it (school) worth it?
Alexander: No, I mean looking back I should have just took the money and bought a library of books but you know it was important in ways and meant a lot to my parents. And by the time I really wasn't stoked on it it was already my senior year and I had enough credits built up that I was part time and then graduated early. By then I was working in a print shop and had be freelance printing for people since my junior year. Whenever we had any free time during class I would just be shooting screens I needed to fill orders or start projects so I was always trying to work, even while still in school. I knew by then printing was my jam, so I just kept at it. The screen printing department at Pratt is sick, it was really fun, we used to have bands practicing in the sub basement all the time.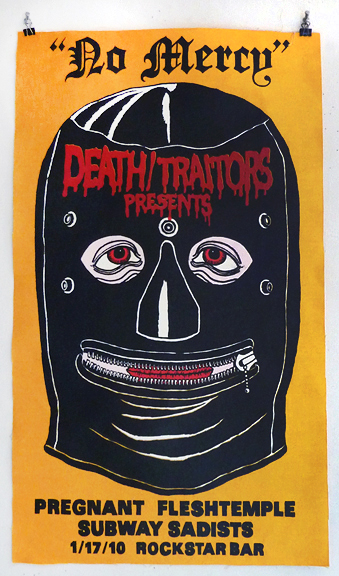 B: Were you in a band at the time?
Alexander: Yeah. When I got to school I joined the radio club to like meet people I guess and by the time I was a sophomore I was on the payroll making $150 a week working for the Pratt radio station. At that time I was in a band (Psycho Mania) with my friends Steph (now of Pregnant), and Nick. We used to practice right there in the radio office.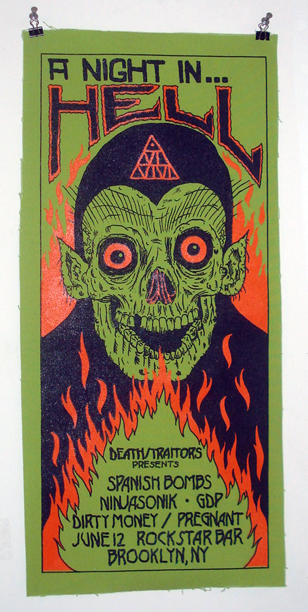 B: Are you in a band now?
Alexander: Yeah, Teardrops. We're putting out our demo now. It's hard because we all have so much shit we do but it's really fun.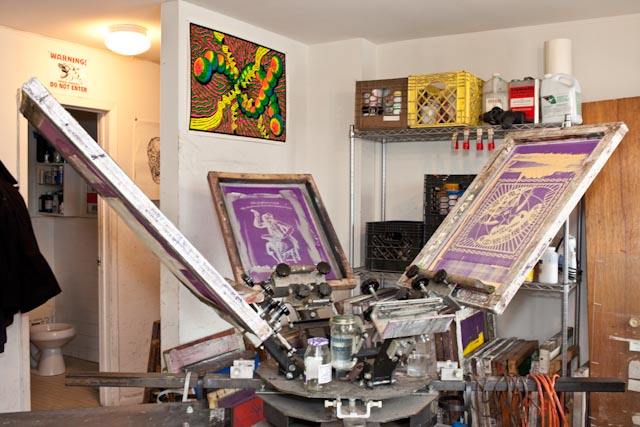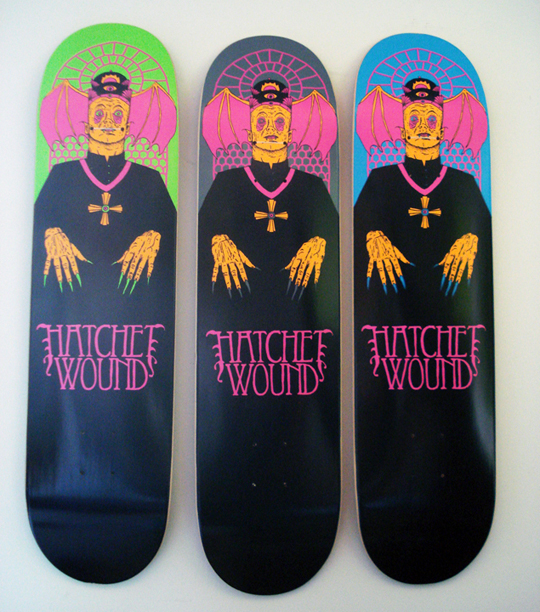 B: What else musically are you involved with?
Alexander: Recently I started a label called Burn Books with my friend Maxim and put out the Pregnant record. A lot of our friends are in some really great bands and we just wanted to help them so Maxim and I decided to put out the record. I'm putting together a tape compilation right now that I'm going to call New York Rules with The Men, Dawn of Humans, Pregnant, and a few others. There are so many good bands here right now, it's really great. Oh and I recently did this album cover/back patch for the band Thriller.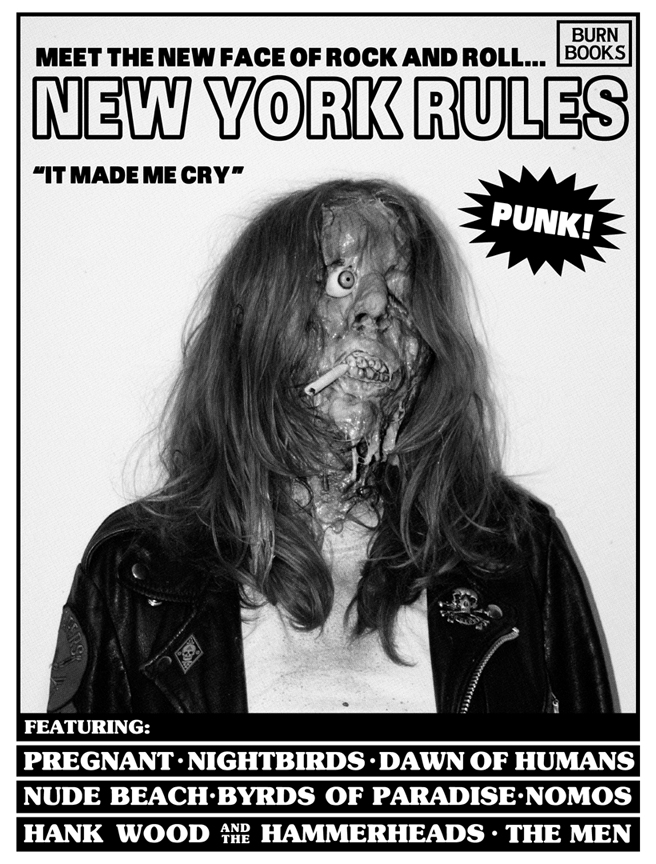 B: What is Death/Traitors?
Alexander: Death/Traitors is a clothing brand inspired by alchemy, occultism, and the power of symbols. It's for weirdo's by weirdo's. I design and print all the shirts out of my studio, and it's the only legitimate brand I know where the artist is actually printing the shirts. Death/Traitors released its first shirt 2007 and has been releasing shit consistently since then.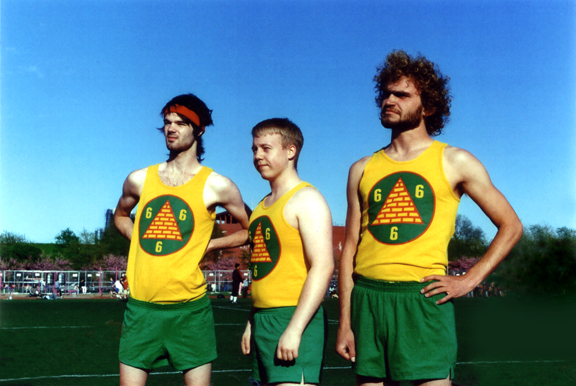 B: What are some of the other differences that separate Death/Traitors from other brands people may try to compare it too?
Alexander: All these brands just rip shit off. There's barely anyone that actually creates their own art. They steal some obscure punk bands logo and throw their name on it, it's stupid. It's one thing for NOFX to rip off the Snickers logo cause everyone gets it, but when it's The Wipers logo getting ripped it's totally different.  And now with the Internet age people just search and steal anything. I want Death/Traitors to stand on its own, unassociated with anything else.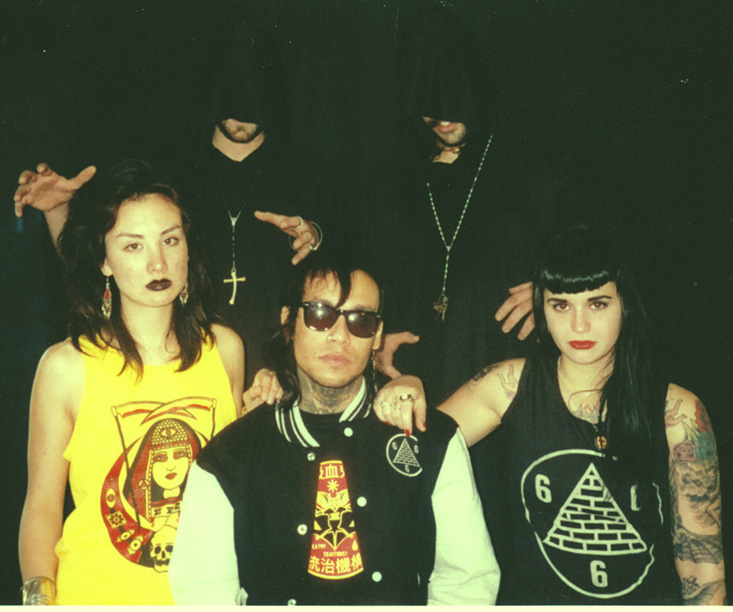 B: When you started were you screen printing on the side just to to afford Death/Traitors?
Alexander: Yeah it took a while. Things are definitely picking up and I hope to keep growing the line. People seem to be into it and my friends are great supporters of the brand.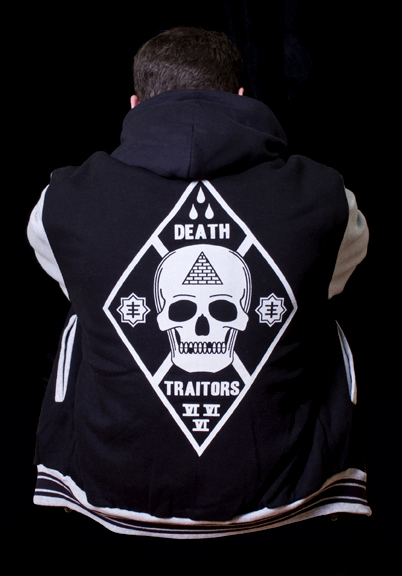 B: Where is that venture headed?
Alexander: Hopefully forward. Death/Traitors is different from a lot of brands in the sense that it's all original ideas, made start to finish right here in this apartment, I do everything right here. It's time now to add pieces so we've got the scarves and the varsity jackets now, and I actually just finished some bandanas. I hope it will be a full fashion line, I just need a little more time.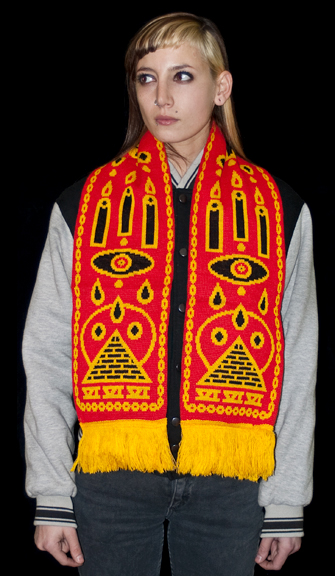 B: Do you just keep up with Death/Traitors as the orders come in?
Alexander: Basically yes. I do have a small stock of stuff, like the 3 color shirts I will print a few extra but yeah I get and order and I do it. It's defiantly a mom and pop type thing. That's the issue I have with some other brands, they are trying to access this punk vibe but they are still just pigs, they aren't doing it themselves. If you want to talk about punk man I'm like the Black Flag of t-shirt companies (laughter).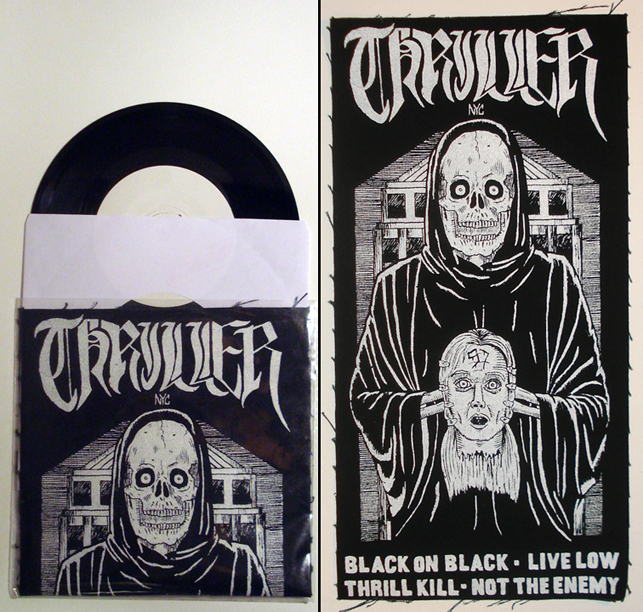 B: How did your jewelry line (Alexander Heir Jewelery) start?
Alexander: Sometimes when I get frustrated with drawing but still want to work I'll make jewelry. I'll go to wing night and save all the bones, here check these out (Alexander showed me a couple necklaces he has made out of the chicken bones). I like to make bone jewelry a lot, bone crucifixes and and things like that. A bone bikini is the next thing I want to try.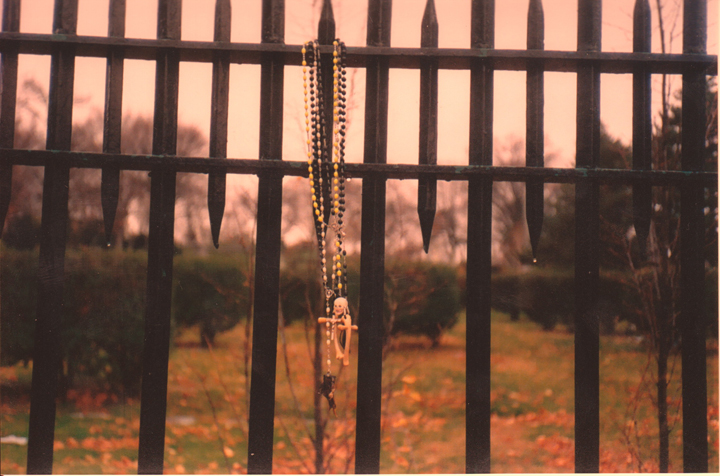 B: Where will we find Alexander in the near future?
Alexander: In a bigger space. I think being able to afford a good sized studio so I have the space to go big is next. I would like to wake up every morning and go right to work painting or designing. That's where it's at.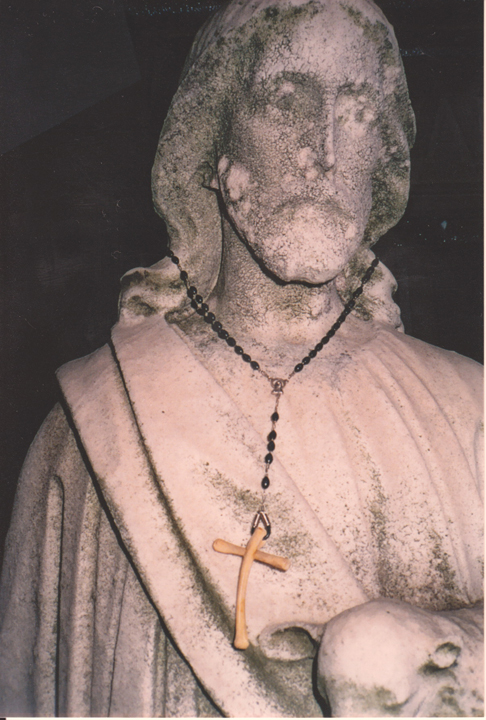 If you would like to see more of Alexanders work please visit his site here.
Interview by Brock Fetch
Photographs by Brock Fetch, Alexander Heir, Maxim Rayazansky, Alexis Gross, and Sefanie Bridges