Ai Weiwei's New York Show to Go On With or Without Him
Juxtapoz // Tuesday, 05 Apr 2011
1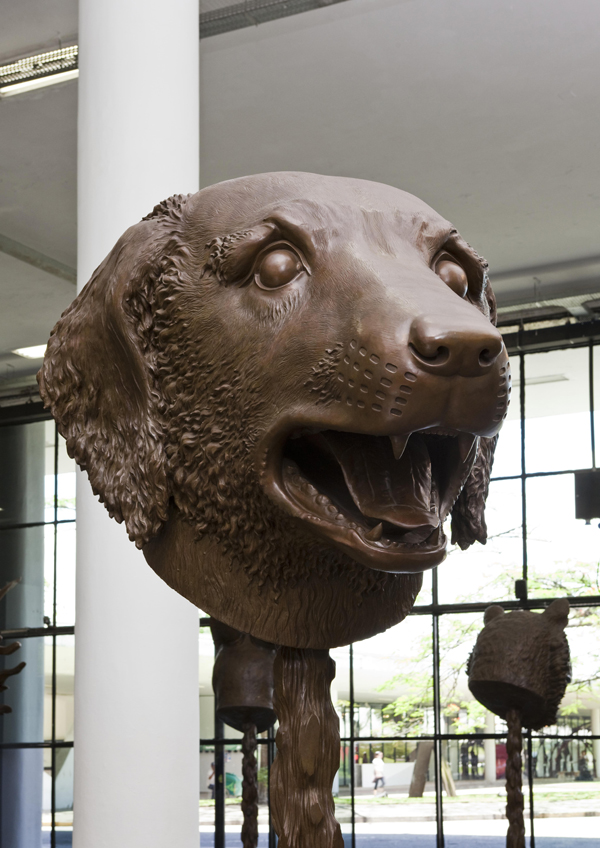 Last month,
we wrote about famed and controversial Chinese artist, Ai WeiWei,
opening his "Circle of Animals/Zodiac Heads" exhibition in NYC at the Pulitzer Fountain on May 2, 2011. That was before Ai Weiwei was detained by Chinese authorities on Sunday, with his current whereabouts unknown. But the organizers behind the exhibition in NYC say the show will go on, with our without Mr. Ai.
"We're moving ahead in the same way that we started," said Larry Warsh, founder of AW Asia, a Chinese contemporary art organization, which organized the show with the City of New York,
told the NY Times
. "The works are done, the works are here."
Lisson Gallery of London
, who is hosting an exhibition with Ai Weiwei this May as well, released a statement today about the detainment of the Chinese artist. In it, gallery director Greg Hilty states, "
We are extremely alarmed by the detention of Ai Weiwei and his colleagues and are greatly concerned for his safety. Ai Weiwei is one of the leading cultural figures of his generation and consistently displays great courage in placing himself at risk to affect social change through his art. He serves as an example for legitimate social criticism and free expression both in China and internationally.  Lisson Gallery has a long history of working with political artists and we strongly condemn any form of artistic suppression. We continue to support Ai Weiwei and are fully committed to staging his first solo exhibition at the gallery, opening 13 May 2011."
More information to come when we hear it.
Here is more information on the NYC exhibit, "Circle of Animals/Zodiac Heads": Presented by the Chinese contemporary art organization AW Asia,
the 12 bronze animal heads are inspired by the fabled fountain-clock of the Yuanming Yuan, an 18th-century imperial retreat just outside Beijing
.
Mr. Ai's "Circle of Animals/Zodiac Heads" will be on display from May 2 to July 15, 2011, the first time an art installation has been presented at the famous Pulitzer Fountain
For more information about the project,
visit Mr. Ai's site
.