Adrian Viajero Roman Takes Us to 'This Side Of Paradise'
Juxtapoz // Friday, 15 Oct 2010
1
Through centuries of solidarity and political upheavals, Adrian Viajero Roman's solo Este Lado Del Paraíso ("This Side of Paradise") explores the artist's search for identity and assimilation in the face of cultural differences and the impact it has in the reflection of a people.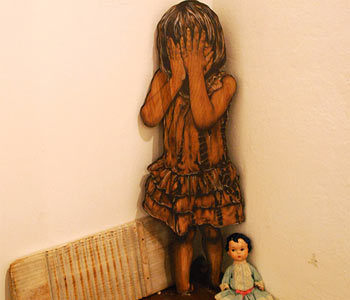 Roman's work demonstrates that one's life is nothing more than a voyage of infinite possibilities. Through our travels, we stop briefly to meet, love and share encounters with one another; however precious, these moments are transient and serve as vessels to influence the lives of others.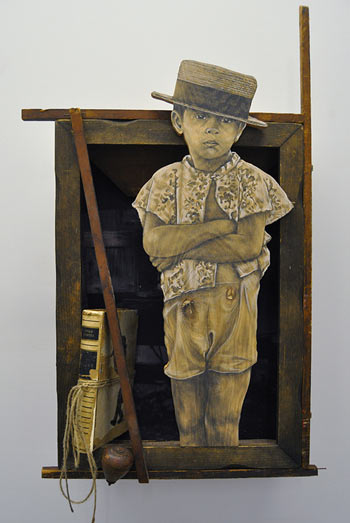 Este Lado Del Paraíso (This Side Of Paradise)
Opens: Saturday, October 16th, from 6pm – Midnight
Sketching Session with live model 6-8pm
Musical Performance starts at 8pm
Complimentary special show cocktail from Mie N Yu Restaurant
NEW GALLERY LOCATION:
Art Whino Gallery
122 Waterfront St.
National Harbor, MD 20745
Down the block next to Elevation Burger
Show end date: November 8th
The sketching session begins at 6pm and ends at 8pm and is free.
The event is free and open to the public.
Further show details at www.artwhino.com
More on Adrian Viajero Roman at www.viajeroart.com