A Studio Chat with Brandi Milne
Juxtapoz // Friday, 25 Jun 2010
1
Can you tell us about this new series?
This new body of work is a deeply personal narrative. I've poured my heart into each piece and have been working on the series for a year now. I'm really excited to get the chance to share them with the public come opening night!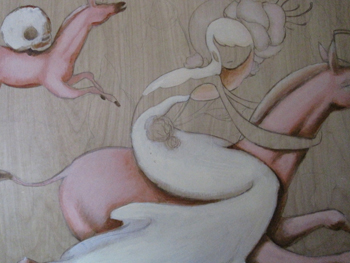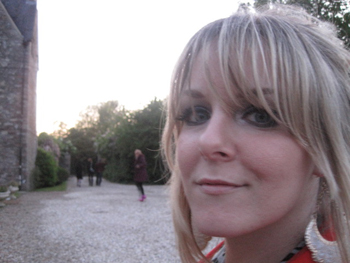 What is the theme to your show?
The subject in this new work is a heavier theme than one might assume just by looking at the paintings. I'm still dealing with the emotional wreckage from having lost my mom two years ago. I can't help but narrate those feelings in my work, thinking about life and death and what may be beyond that. I have a lot of questions (as most of us do) and this new body of work is my struggle with the unanswered.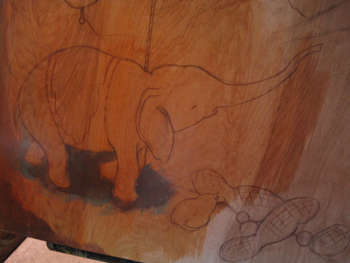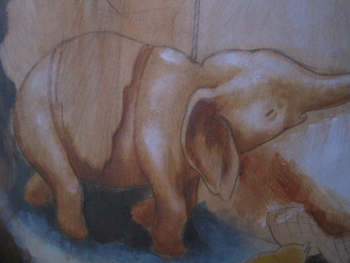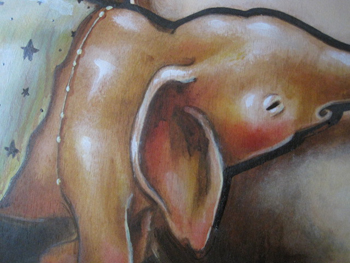 What does the title, "My Heart Will Not Fear" refer to?
My Heart Shall Not Fear was the perfect title for the show, because it touches on both a personal note in my life and the way I approach my work as an artist. I don't want to be afraid to take chances and scream from the rooftops!! Both in life and in work, my heart shall not fear is a perfectly great approach.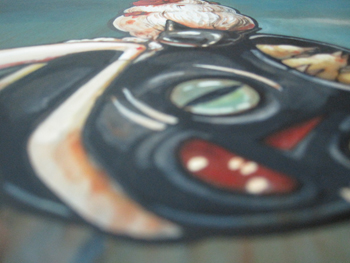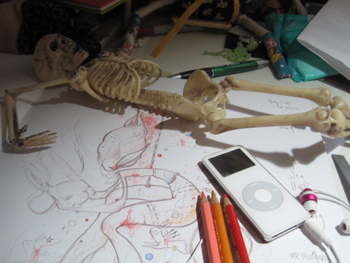 How will this new series differ from past series?
This new series is more mature. I've struggled to hold myself to only my very best in this series, as if this were my last chance on earth to say what I wanted to say - paint what I wanted to paint - and work my fingers to the ache in doing so. I'm very proud of this work, I hope the viewers will be very pleased.
My Heart Shall Not Fear will open tomorrow, Saturday, June 26 from 7 to 11pm at Corey Helford in Los Angeles.
For more information about the artist, please visit brandimilne.com.
Corey Helford Gallery
8522 Washington Boulevard
Culver City, CA 90232
T: 310-287-2340